Are you looking for the best browser games to kill your boring time? In case if you are, then you have landed on the right page. Here we have curated a list of 11 best browser games that can keep you entertained.
Playing browser-based games are perfect time killers for people who do not own high-end super-powered gaming PCs. They don't come up with latency and rendering issues.
Neither you have to install any heavy client on your potato PC. You just need an internet browser, and that's it. The best thing is, there are dozens of excellent games that you can directly play on your browser, and most of them are entirely free.
Also, Check:
11 Best Browser Games 2023 You Should Try: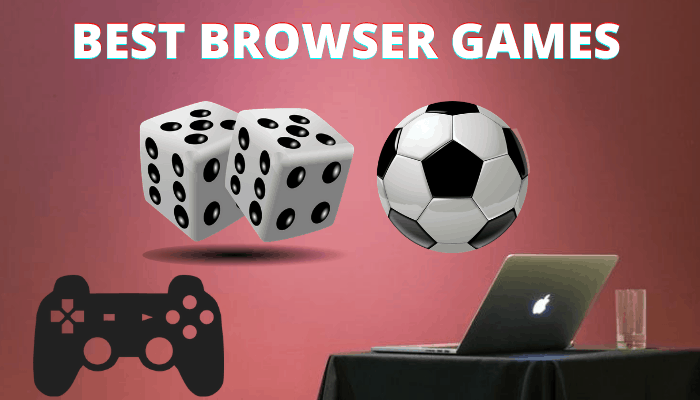 So, here is our pick of 11 best browser games that are perfect for refreshing your mood and killing your boring time.
Therefore, without any further ado, let's dive right in: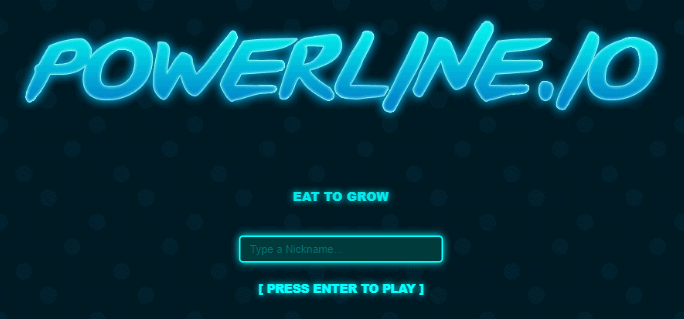 It is one of the most addictive and exciting games that I have ever played. It is a must-play game for all the vintage players who loved playing classic snake games.
The concept of the game is straightforward. You have to collect as many gems as possible to grow the length of your snake.
You have to protect your snake from biting yourself and other snakes. Otherwise, you will die instantly, and you have to start from the beginning.
You can easily control your snake via the directional arrow keys of your keyboard. If you want to speed up your snake, you must have to creep your snake closer to other snakes.
Even though the game looks very easy, the other player's movement can be challenging for you.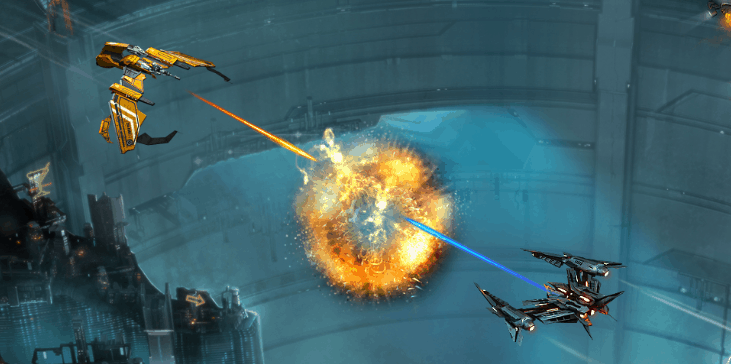 DarkOrbit Reloaded is an adventure space combat massively multiplayer online game. The game was released in 2006 by Bigpoint games, and since then, it has won the hearts of millions of online players.
It is a 3D game, with over 970 million registered users. The premise of the game is set in celestial space where you can explore alien homesteads and gather essential resources.
The game lets you choose whether you want to play as a space pirate or a merchant. According to your choices, you will get appointed as starship captains.
Here you have to accomplish given missions to achieve higher rank during your space journey. As a spaceship captain, you will also have to vanquish other non-players and players to survive in space.
If you are into adventure action gaming and looking for the best browser games, then DarkOrbit can definitely be a good option for you.
You might also like to play these games:

There Is No Game is indeed an excellent mini-game with a brilliant concept. In the game, you will be on a quest to rescue a beautiful looking girl, an undead zombie, or a goat.
You must have had to acquire one of them to continue the game further. But the game is full of surprises, and you will see that after making each action.
For example – if you hit the mute button, it will infuriate the narrator, and it will start throwing new items on the screen to improve the difficulty level of the game.
Each puzzle in the game is very sanely connected with the next ones to make it more complicated. Overall, if you are a fan of puzzle games, this one will be the perfect browser game for you.

RuneEscape is a prevalent role-playing MMO game available for all the adventure lovers out there. It is a point and click-based game set in a medieval imagery realm of Gielinor.
As a player, you can explore this realm with the help of ships, walking, or using magical spells. The game is filled with tons of exhilarating quests that will keep you connected and entertained.
The RuneEscape also holds a Guinness World Record for having one of the most massive and most-updated MMORPG games in the world.
It has over 282 million registered users, which is itself a record. If you are looking for a fun adventure game, then RuneEscape can be a perfect option for you.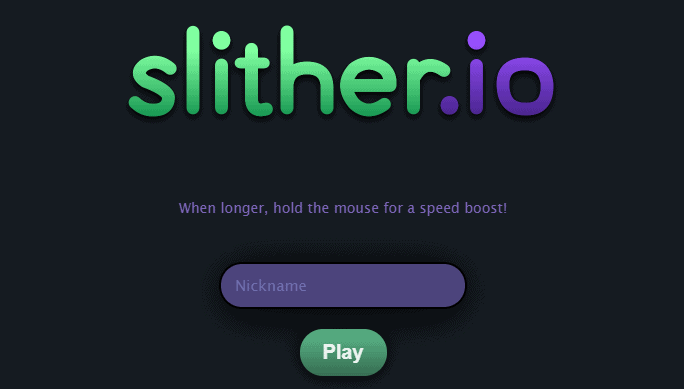 It is another game that is based on the old snake game concept. But this one is really more tough than powerline.io because of its complicated control system.
While creating this list, I tried playing this game for almost a week, and trust me, it is amusing to play. But it took me nearly an hour to understand how the control mechanics works.
In the game, you will play as a worm who has to eat glowing dots to grow longer to rank on the top of the list. But there will be many hurdles created by fellow players, and if you bite them or yourself, you have to begin from the start.
The game also allows you to customize your worm's skin to make it look more visually appealing. Overall, the game is enjoyable, and you can play it anytime to kill your boring time. If you are looking for the best browser games to kill your boredom, you must visit the Slither.io website to play a browser-based game for free.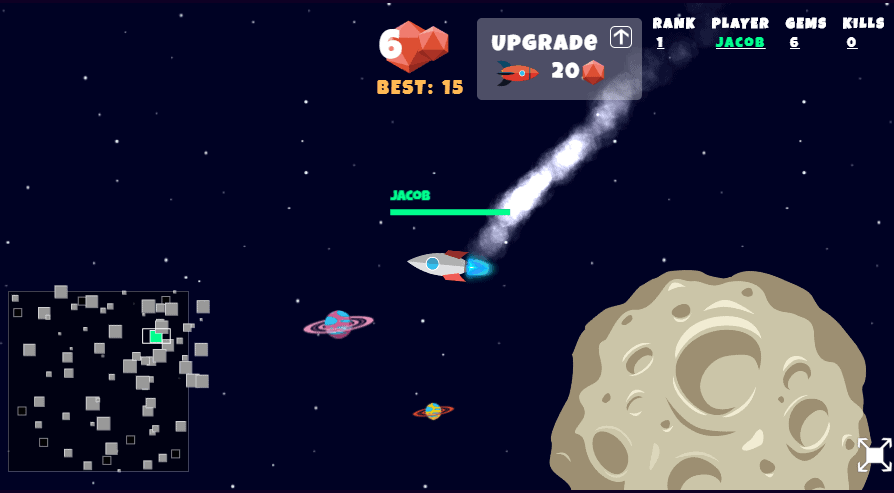 Booster Space is a top-rated browser-based space action game. In the game, you have to control a rocket and save it from obstacles and enemy ships so that it won't get crashed.
The concept of the game is straightforward, and the game is also straightforward. You can control your spaceship's movement using your mouse, and you can also fire using that.
The game is so easy that almost any newbie can enjoy it easily. To gain a sudden boost, you have to collect boosters.
With time, the speed of your rocket will increase linearly, making the game more challenging. However, it is definitely a fun game that you can enjoy in your spare time.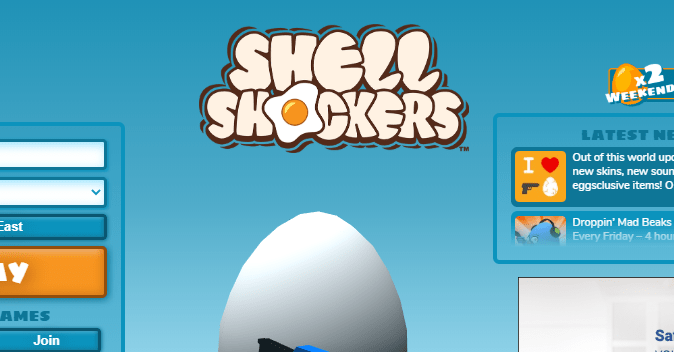 Shell Shockers is a first-person shooting game but with a bizarre concept. In this game, you will play as an egg, and you have to shoot eggs from other teams.
You can customize your loadout according to your preference. The game features seven different weapons that include Whipper, Scrambler, Crackshot, Free Ranger, Cluck 9MM, Eggsploder, and Soldier. Each weapon comes with different characteristics.
As it is a first-person shooting game, you have to use both mouse and keyboard to control it. You can use WASD keys for character movement, shift key to aim, mouse to control the direction, and the left click to shoot.
You will surely find the game engaging, and it will keep you entertained for some good time. For me, Shell Shockers is one of the best browser games on this list.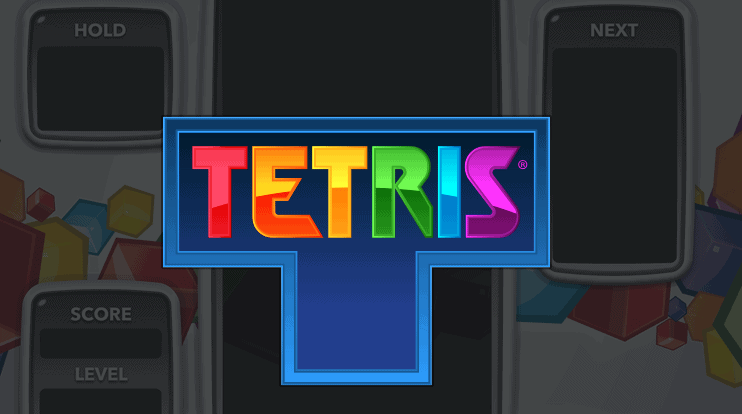 Tetris is one of the oldest yet top-rated block management games that you can play right now. The game was first published in 1984 as a black and white block puzzle game.
Now it got a complete makeover with a very appealing colorful design. The game is straightforward but very exciting as well. You have to manage blocks to form in horizontal lines to clear them and earn some points.
But you have to make sure that you won't involute them because that will end the game and you have to start again.
With time, the speed of blocks will increase, and that will make the game more exciting. It is a perfect browser game for people who love to solve puzzles.

AdventureQuest is a very popular browser-based online single-player RPG. In the game, you have to create a character and then choose your fighting style and other stuff.
After setting up your character, you have to deal with monsters and defeat them. The more monsters you defeat, the more experience points, and the in-game currency you will earn.
You can use these coins to enhance the fighting skills of your character. It will help you to fight against big monsters as you progress further in gameplay.
The world of AdventureQuest is filled with dozens of quests, missions, magical powers, and more than 700 strong monsters. If you are looking for the best browser game that you can play for a longer time, then AdventureQuest can be the right choice.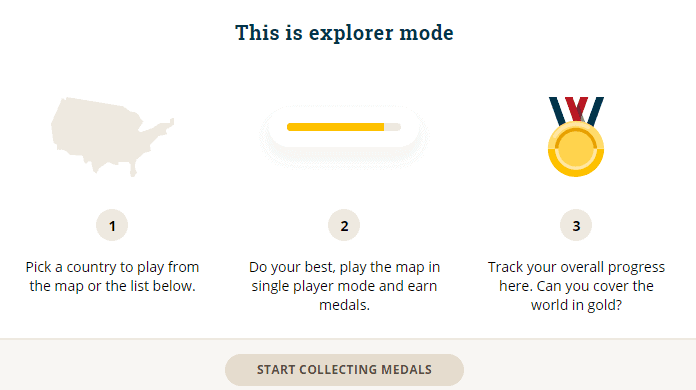 GeoGuessr is a geographic discovery game where you have to discover which part of the world you are in. It is a very different genre of game that we are not so much used to.
In the game, you will be dropped to a random location, and then you have to find out in which place you have been dropped. But you have to do that only with street view clues.
Once you are sure about your location, you have to mark that on the map. According to the accuracy, the game will reward you with points. It is definitely a fun way to learn about different parts of the globe.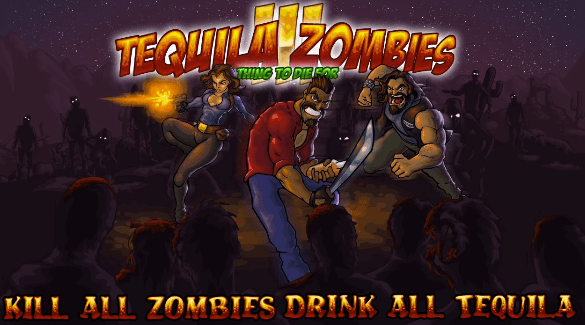 It is an excellent action-packed zombie fighting game. The premise of the game is very easy. You have to defeat zombies and then drink tequila.
It is one of the most exciting browser games that I have ever played. Even though the concept of the game is straightforward, it is very engaging.
After killing each zombie, you will receive some points. You can use those points to enhance the strength of your character and to unlock locked materials.
You can also control your character using WASD keys and a mouse. Overall, the game is entertaining to play, and I will highly recommend this one to ward off your boredom.
The Bottom Line
So, this was all about the 11 best browser games that you can play right away.
The list of the browser-based game is very long, but not all of them are good. That's why we decided to create a list of best browser games for you.
All of the games I mentioned in this list are entirely free to play. You don't have to pay a single penny to use them.
With that said, here I am wrapping up this article. I hope it helped you to find the best browser games for you.
If you have any questions, feel free to share with us using the comment section below. Our team will try to answer all your queries ASAP.