Are you looking for the best flash games to pass your boring time? If yes, then you have landed on the right page. In this article, I am going to share a list of the 11 best flash games that you can play right away directly on your web browser. So, without any further ado, let's get started:
What are Flash Games?
Flash games are games that you can play directly on your web browser. These games do not require you to download and install any client software, neither do you need to have any high-performance graphics card. Such games can directly run on your web browser without doing any extra stuff. Therefore, many people know these games as browser games. Read | 36 Best Manga Sites (FREE) To Read Manga Online
11 Best Flash Games To Play On Browser in 2023: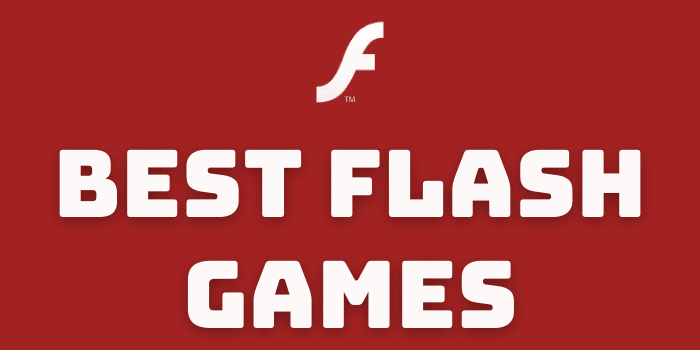 While there are thousands of flash game options available in front of us, the only remaining option is which one you should play. Below, we will answer that question so that you can choose the right flash game to play according to your likings.
#1. Vex 5
Vex 5 is a thrilling action-strategy game. The game is like a labyrinth of deadly obstacles like lasers, saw blades, spikes, and others that make the game very difficult. As a player, you have to safely outsmart these obstacles and reach the end to complete the level. But the trick is that the games get more and more difficult with each level you complete.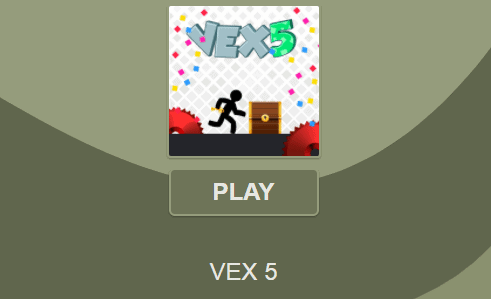 This game has ten standard levels that help you furnish your skills, but after that, the game shifts to an entirely new challenging gaming mode. Developers have named this mode challenge room that consists of 30 levels of deadly riddles. These levels are like timed marathons where there will be a clock and a death count, and you have to complete the level as soon as possible.
The good thing about the game is that although it is very challenging, it is very addictive as well. That means, if you start playing this game, I am pretty sure that you won't leave it until you complete all the levels. The complexity of the levels makes it more entertaining.
#2. Freddy Run 3
Freddy Run 3 is an arcade game that you can play directly on your web browser. This game has the right combination of both Arcade and Running game categories. Freddy Run 3 offers a good old retro vibe with very sharp controls and graphics. It makes the game more interesting and enjoyable.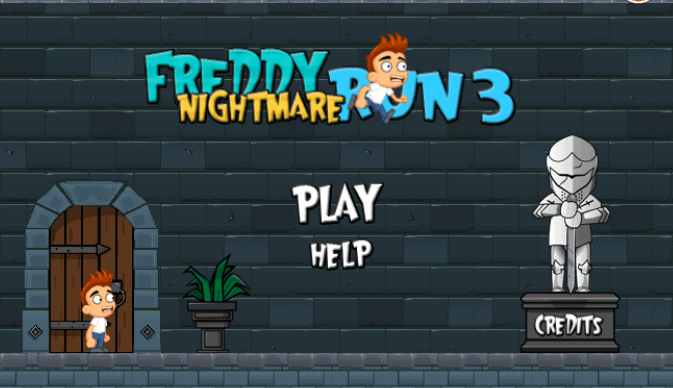 The game starts with a story where you play as Freddy, a kid who loves to play electronic games. Freddy's mom tells him to go to bed and sleep. While dreaming, Freddy finds himself as a character of a video game trapped inside a castle. This castle is haunted and full of deadly obstacles such as spikes and pits.
Read | 11 Best Music Streaming Sites – Online Free Platforms
As a player, you have to help Freddy survive his nightmares. You have to run through to dungeons and castle hallways and collect coins while avoiding jumping over sharp spikes and bottomless pits. It would be best if you also fought with scorpions and evil skeletons to save Freddy from them. You will get fireballs to tackle them. To complete a level, you will only get three lives, so you must be very careful while playing this game. Overall, the game is entertaining and plausible.
#3. Temple Run 2
Temple Run 2 is the second installment of the most popular running game on Mobile, Temple Run. This game was released for smartphone devices in 2013, but it only managed to be available as a flash game in 2020. So now, this popular game by Imangi Studios is readily available for all types of digital devices.

The game has very simple and straightforward gameplay where you have to run away to save your life from the monstrous beast. As per developers, the creature runs behind you because you took the golden idol from the Aztec temple. That devil creature tries to catch you so that he can get that idol back.
Although the game doesn't have much for the storyline, it still stands among the top games for smartphones. It is all because of its addictive gameplay, high-quality graphics, a bunch of excellent add-ons, and so many hurdles that make the gameplay more challenging and exciting.
#4. Accelerator
If you are looking for something different to try, then Accelerator can be a perfect option. This game has a unique concept but with very poor graphics. That's the only downside of this game, but everything is super smooth apart from that.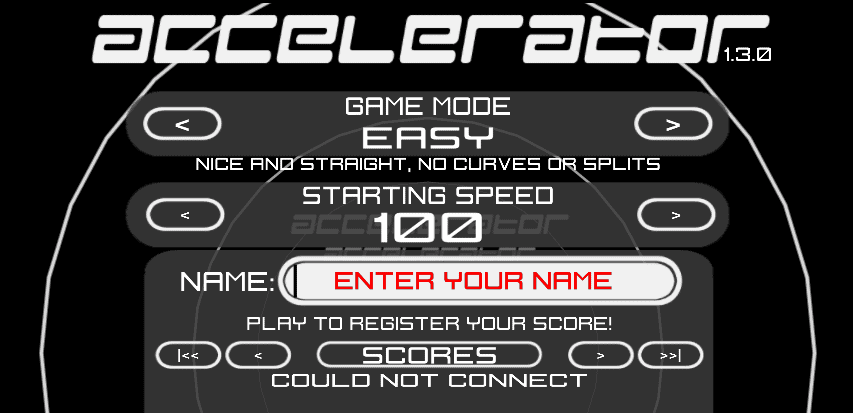 In the game, all you have to do is control a moving object and avoid hitting the obstacles. The concept is straightforward – the far you go, the higher you score. Although the gameplay sounds very simple, it becomes very intriguing and addictive when you start playing it.
You Must Try | 10 Best Android Games Under 10 MB [FREE Games]
The game requires you to have good reflexes, and if you have them, you will have a good time playing this game. Despite having simple gameplay, it has the ability to amuse players for a prolonged period. Nevertheless, for a few people who do not love competitive gameplays, the game can be frustrating, but you will surely enjoy it if you love challenging gameplay.
#5. World's Hardest Game 3
After Accelerator, it is yet another game on our list that is very complicated and challenging to play, and therefore, developers named it World's Hardest Game 3. This is one of the most talked-about and popular flash games that you can play.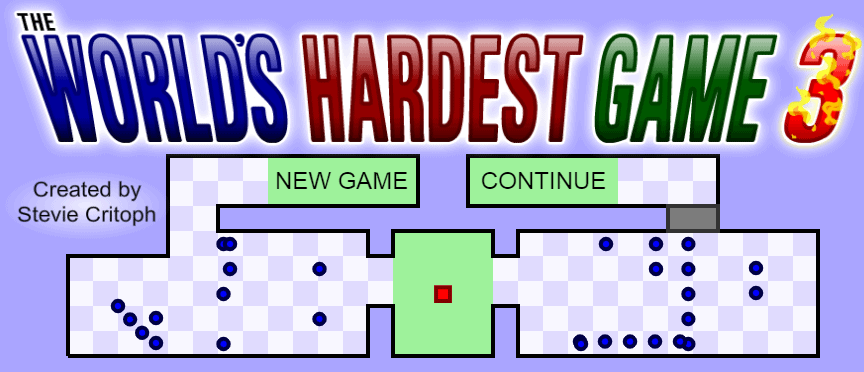 The game starts with texts that say, "You don't know what you're getting into," and the game begins. When I first played this game, I felt that developers added some fun. But trust me, they warn you from what you are going to experience now. Those texts are 100% true.
The game has straightforward gameplay where you control a red square, and you have to avoid bumping into blue balls while collecting yellow balls. The game has so many challenging levels, and each of them is more complicated and challenging than the last one. And the sad part is, the game doesn't give you any hint of how you can complete the level. You have to figure out your own what you should be supposed to do.
#6. Fancy Pants 2
The next game on our list is Fancy Pants 2. It is the second installment of the most popular Fancy Pants Adventure series. It is a free-running adventure game that takes you to the world of Fancy Pants. This world contains a list of different missions that you have to complete.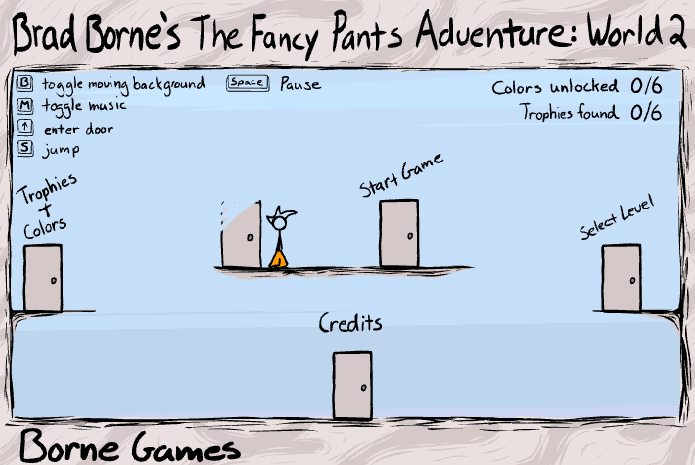 Fancy Pant 2 is not like any traditional hyper-violent, rage-included stick game; instead, it is entirely the opposite of that. In the game, you have to complete missions that seem to be inspired by Sonic – the Hedgehog. However, Fancy Pants 2 has way more complexity and personality than Sonic.
The game has over 56 different levels, full of high-quality graphics. It has a very intriguing user interface and very easy to use controls. The music of the game is on point. However, the gameplay is not as challenging as others, but you will still enjoy playing it.
#7. Learn to Fly
Learn to fly is yet another excellent flash game that you can play directly on your web browser. This game is very easy to play but, similarly, tough to master. You need to understand the mechanics of the game to master it.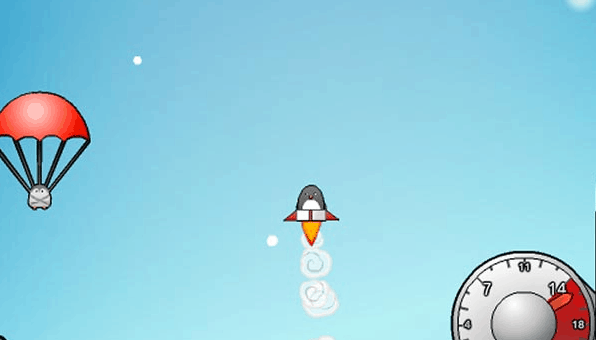 In the game, you play as a Penguin who is fed up with his life on the ground and wants to learn how to fly. By making each fly, you get some points that directly depend on how long and how further you flew. You can use these points to upgrade things like Ramp Height, Acceleration, Air Resistance, and even buy some gears such as Rocket and Gliders.
Also, Try | 11 Best Browser Games (Must Try) FREE Online Games
All these gears help you increase your speed and height and stay in the air for a prolonged time to cover the maximum distance. The gameplay of this game is very straightforward, and the graphics are also acceptable. Overall, if you are looking for a simple yet entertaining flash game, this is the one to try.
#8. Alien Hominid
Alien Hominid is an action shooting game that seems to draw inspiration from games like Contra. Nevertheless, it has a spicy dose of style and originality that helps it make its own identity. Arguably, I can say that Alien Hominid is the most challenging flash game that I have ever played.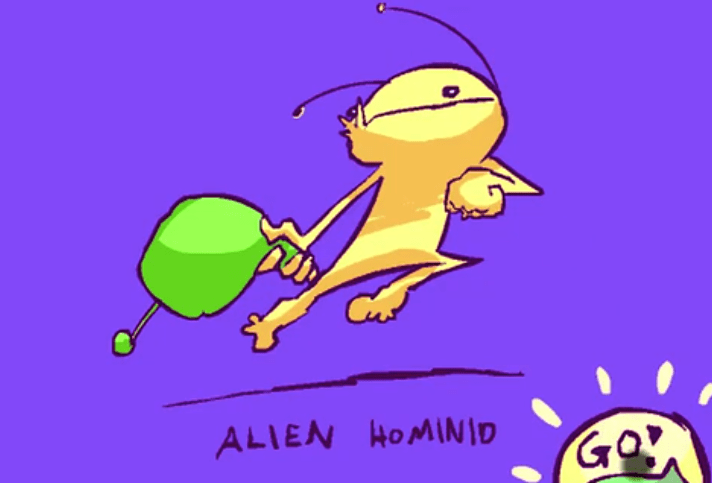 The story starts where some aliens have blasted your ship in the game, and now you have to take revenge for it while collecting parts of your spaceship. You will have a laser gun, and you can perform some other moves such as jumping on enemies, biting them, or using your knife to kill your enemies.
Although the gameplay is very straightforward, the thing that will amuse you for playing Alien Hominid is the level of difficulty it has. The difficulty level ranges from difficult to insane and impossible. This game stands among some of the most challenging flash games of all time. Even a single shot from your enemy can end your life, and if that happens, you have to start your journey again.
#9. Helicopter Game
It is one of the best flash games on this list of best flash games that gives me the nostalgia vibes of my childhood. I've spent countless hours enjoying this game on my smartphone, and thanks to the flash games, now we can enjoy this game on our PC.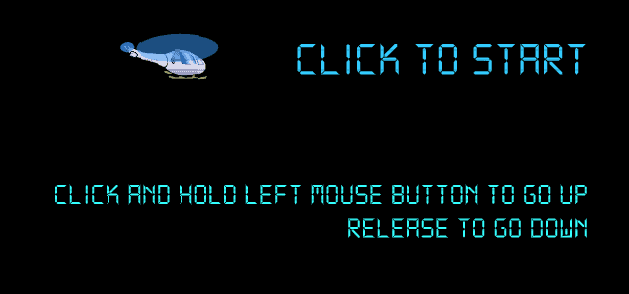 The game has very simple gameplay where you have to operate a helicopter with your mouse's help and avoid as many obstacles as possible to score higher in the game. However, the game is not as easy as it sounds. Instead, it has very challenging gameplay that is enough to frustrate anyone.
You Must Try | 15 Best Wii Games of All Time (Updated)
The difficulty level of this game makes it an optimal choice for people who enjoy playing challenging games. However, the thing that disappoints me about this game is its graphics. Developers should have done something to make graphics better, but apart from that, it is an excellent flash game to try.
#10. Super Mario World
I don't think Super Mario needs any introduction. It is one of the highest-grossing games of all time. Almost all of us have played this game at some point in our life.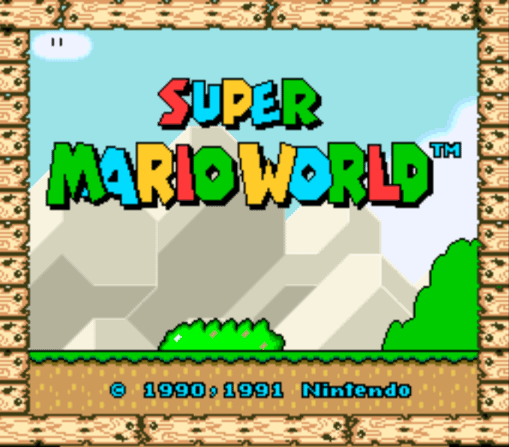 Super Mario World takes place in a world of dinosaurs where Mario's friend Yoshi lives. Bowser has kidnapped Princess Toadstool, and your friend Yoshi is off to rescue her. In the game, you have to find Yoshi and then help her to save the princess together.
However, Mario's release has a bunch of new elements that make the gameplay more intriguing. You get the opportunity to choose between two of the famous Mario world characters Mario and Luigi. The difficulty level of the game is medium, and it has decent graphics.
#11. Headless
Last but not least, we have a game with a very unique and bizarre concept. The idea of this game came from Miracle Mike's story, the chicken who survived for over 18 months without his head. The game challenges players to see how far they can go.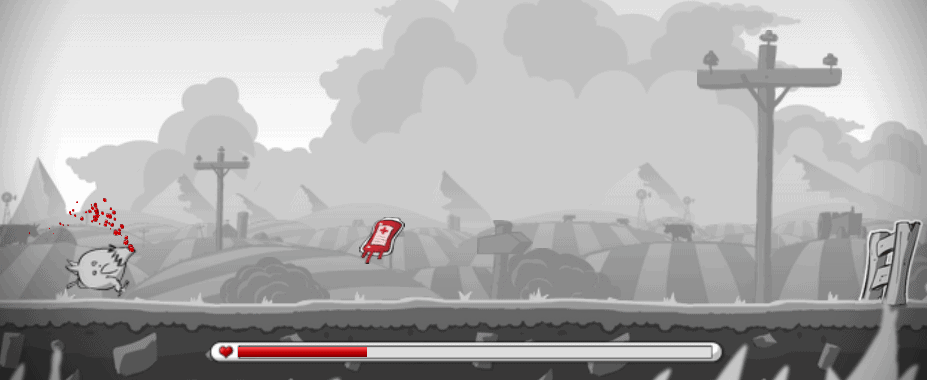 You play as a headless chicken who is continuously leaking his blood in the game. You have to avoid obstacles such as deadly hooks, wooden barriers, flying knives, crushers, and others to keep your chicken alive. Since the chicken is continuously leaking its blood, you can collect bags of blood to make sure your chicken survives longer.
Despite having a bizarre concept, the game is delightful. The game graphics are on point, and the controls are also very easy. However, the gameplay is a bit challenging.
The bottom line
If playing flash games on your browser is your hobby, you must visit this page for the latest best flash games list 2023. The best thing about these games is there is no need to download these games. Just visit the link provided above, and play it on your PC browser without any hassle.
I hope you will like this list of best flash games. If anyhow you are facing any problem in playing any of the flash games mentioned above, just drop the comment below. I or someone from the CartelPress.com team will revert you with the best possible solution. Keep visiting Cartel Press for more updates!