You must scroll down this page for the best and most popular weird websites list on the internet. I've researched this topic, so presenting the list of the weirdest websites in 2023.
The internet can be a weird place sometimes, and in this jungle, you can find 1000s of pointless, strange websites that exist for no reason. So, if you are in the quest to check out the weirdest websites, then you have come across the right page.
Here we will share a list of the 20 most weird websites that you can ever visit. So, without any further ado, let's get started.
Top 20 Weird Websites 2023 (Updated List)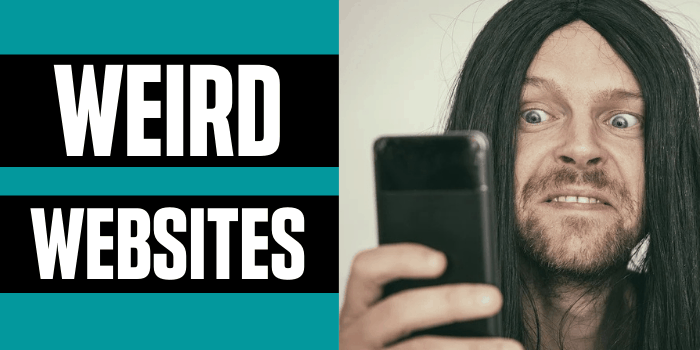 Before proceeding further, let me warn you that these weirdest websites can easily indulge you for hours. Once you get in, there is no turning back. So, open at your own risk.
#1. Zoomquilt – #1 Weird Website
The very first website on our list is ZoomQuilt. This website was designed in 2004 by Nikolas Baumgarten. This website features different images and illustrations that zoom infinitely and never end. The website continues to zoom in on the image, and it just happens again and again, and that is funny.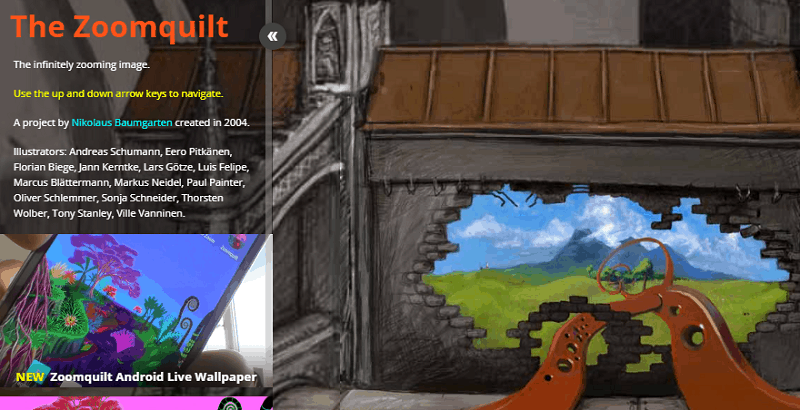 It is definitely one of the pointless and weirdest websites on the internet, but still, it can get you stuck for hours. So, if you enjoy illustrations or want to pass your boring time, visit this website. The good news is that you can even download its Android application to set infinite live wallpapers and screensavers.
Website: http://zoomquilt.org/
Read | 36 Best Manga Sites (FREE) To Read Manga Online
#2. Ship Your Enemies Glitter
Ship Your Enemies Glitter is a weird website that lets you anonymously send glitter bombs to your foes' houses. So yeah, you can order to deliver a glitter bomb with a personalized message to your foe's or your friend's house, and once they open it, they'll have to spend hours cleaning the mess.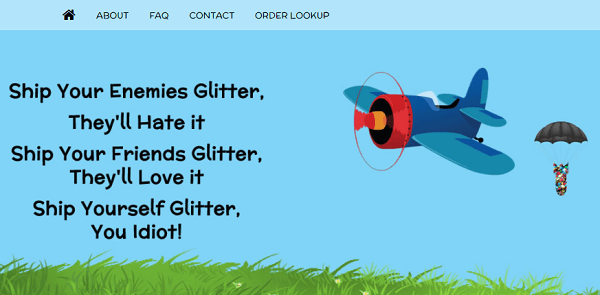 Besides glitter bombs, you can also order a bag of dicks, penis bombs, heart bombs, a bag full of dirt, jizz bombs, and other stuff. If you think this is the weirdest thing on the website, well, look at their FAQ section. Their FAQ section is fun to read. So, if you want to do a prank on your friends or foes, now you know which website you have to visit.
Website: https://shipyourenemiesglitter.com/
#3. That's the finger
This website doesn't let you go anywhere from the page. If you think you can leave the website, give it a try. Every time you try to leave the page or even go towards the browser's toolbar, this website will show you the middle finger, and the screen will turn red.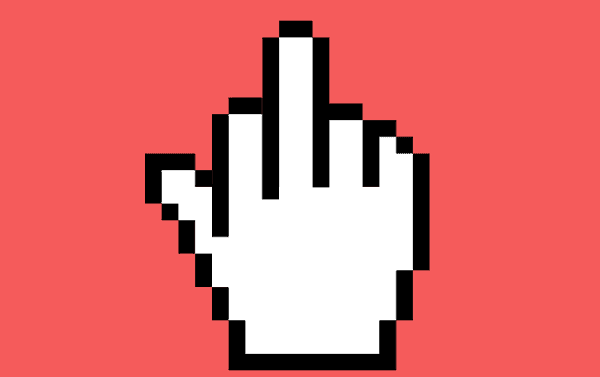 This website can be a good companion if you want to do a cute prank on your friends. I tried this on one of my colleagues, and he died laughing. After all, he had no other choice –either laugh or get fired. Just kidding, he is not working with us anymore.
Website: https://thatsthefinger.com/
#4. Can't Not Tweet This
I don't know who started this website, but I am sure that the guy behind this website must be frustrated with websites and blogs, especially those who constantly ask you to share their links. And he designed this website out of anger, as a rant.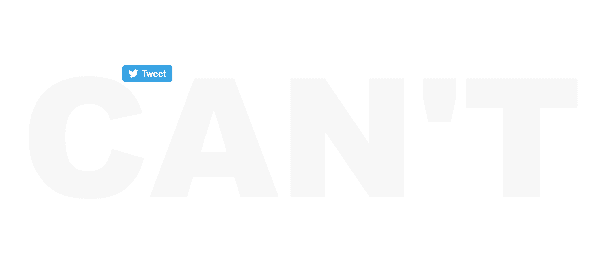 This website has nothing but a "Tweet this" button. On this website, wherever you move your cursor, you will be followed by the "Tweet this" button, and clicking on it will take you to Twitter. The guy took that rant to the next level, and that is hilarious to see.
Website: https://cant-not-tweet-this.com/
Read | 11 Best eBook Torrent Sites (FREE EBook Torrents)
#5. Eel Slap – Most Weird Website
If you think "Can't Not Tweet This" is the weirdest website on the internet, then look at this one. Per Stenius and Oskar Sundberg created a website where you can virtually slap a guy (who looks like Per Stenius)with an eel by moving your cursor around the website.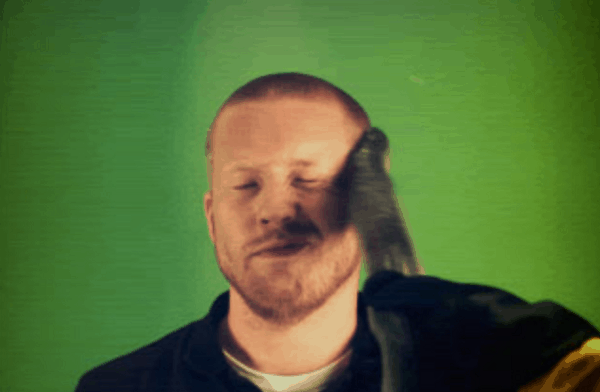 I am sure these guys designed this website out of fun, but it got viral on the internet. Thankfully, they didn't close the project, and therefore, you can enjoy seeing people getting slapped. It is undoubtedly a weird website, but it is oddly satisfying.
Website: http://eelslap.com/
#6. Cat Bounce
Do you love cats? This website is kind of funny because here, you can see cats bouncing and falling. That's the whole premise of the website. So, when you visit the website, you will see four or five cats falling from the top and continuously bouncing from one part of your screen to another.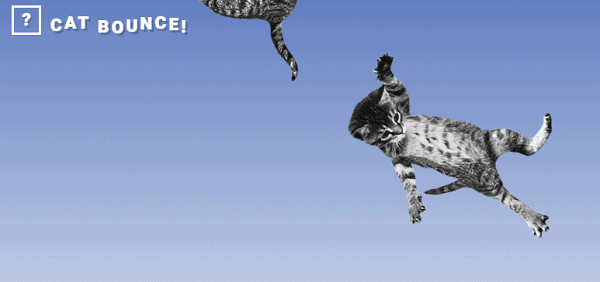 There is also a button, "Make It Rain," and it is self-explanatory what that button would do. You can further control the speed of bounce by holding them down. Some cats are more bouncy than others. Plus, you can change the color of the background by reloading the website.
Website: https://cat-bounce.com/
#7. Zombo
If I talk about myself, then I enjoy it when native African people speak the English language in their accents. And I am sure I am not the only one because Hollywood is also addicted to African accents, and they have ruined it badly. Just have a look at movies like Invictus, Cry Freedom, or Concussion. Lead actors of these movies have tried their best, but still, they sound like native Americans trying to portray an African.

Moving to the website, it is a welcoming website. When you visit the website, a voice will appear, and it will start welcoming you in a native African accent. It is amusing to hear the way that website welcomes you. Didn't get what I said? Go, visit the website.
Website: https://zombo.com/
Read | 15 Best Torrent Sites (FREE) Unblocked Torrenting List
#8. Is It Christmas?
When talking about the weirdest websites, how can I complete this list without mentioning this one? This website has just one purpose: telling users whether it is Christmas today or not. So, if you want to know whether it is Christmas today or not, keep an eye on this website.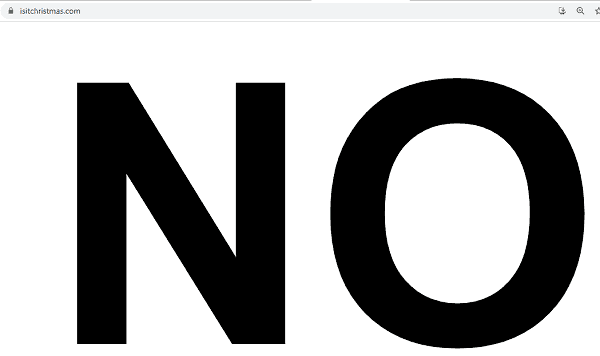 With such a stupid concept, it is undoubtedly one of the weirdest websites you can ever visit.
Website: https://isitchristmas.com/
#9. Internet Live Stats
So far, we have only introduced fun or weird websites in their way, but this website is among my favorite websites because it gives you detailed live internet statistics. For example, you can find several live counters sharing numbers of unlimited websites, internet users, emails sent, blogs published, Instagram posts, and much more.

The accuracy and credibility of these stats are, however, questionable. The team, however, is associated with some of the biggest giants such as BBC News, United Nations, Wired, Kaspersky Lab, etc. Overall, I would say that this website is great to get an idea about how the internet is getting popular day by day.
Website: https://www.internetlivestats.com/
Read |7 Sites Like Grammarly (FREE) Grammarly Alternatives
#10. Staggering Beauty
This website is fun. It features a jelly-like snake or something that acts when you move your cursor on the screen. It is so satisfying and calming and if you want a blast, move your cursor vigorously to see the blast.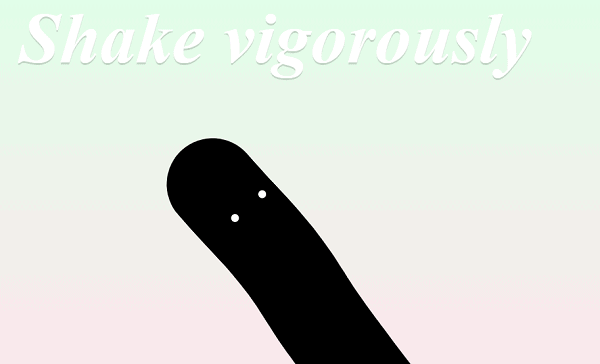 Even though there is not so much on the website, I find it oddly satisfying. It is like a game that hooks you with it. So a piece of advice from me would be, if you are at work or in public, make sure to turn the volume down.
Website: http://www.staggeringbeauty.com/
#11. Endless Horse
Have you ever thought of a website with pages that would never end, no matter how deep you scroll? Well, the genius behind this website thought of it and designed this website that never ends, no matter how far you scroll.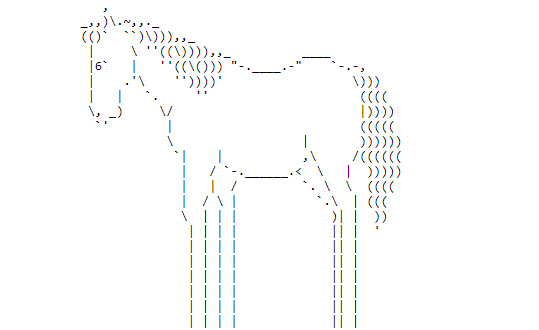 The website contains a horse whose legs are so long that you can never see his toes. We tried everything that we could to visit the end of the page, but we failed. Definitely another weird website, so give it a try.
Website: http://endless.horse/
#12. Passively Aggressive Password
If you always have a hard time picking a solid password? If yes, then this website might come in handy for you. On the website, all you have to do is enter a password, and the website will give you honest but kind of mean prompts to tell you your password's strength.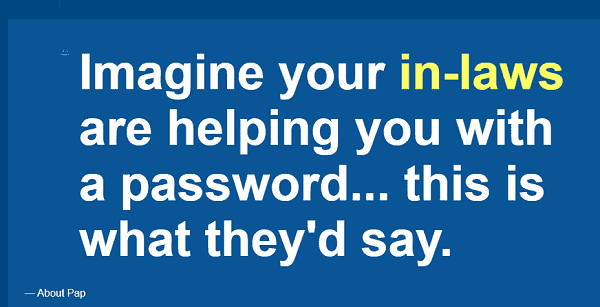 This weird website is not just for fun. Instead, you can use it to come up with some memorable yet strong passwords. So, give it a try.
Website: https://trypap.com/
#13. Every day I'm
Even though I stumbled upon this website when looking for this weird websites list, this one has become my go-to site whenever I want to get a break. This website features nothing but the text "Hustlin'" in the middle of the screen.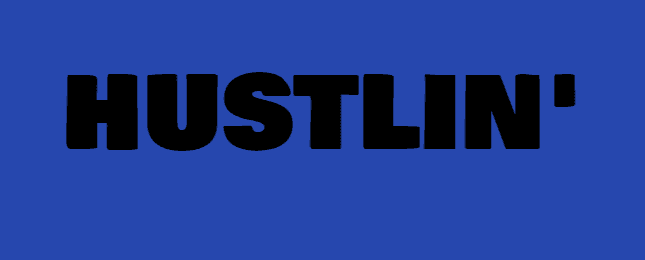 Whenever you move your cursor on that word, the screen starts flickering and the voice saying "Every day I am hustlin'" starts playing. So leave your cursor there, close your eyes and enjoy the beat.
Website: www.everydayim.com
#14. Hacker Typer
Are you a computer nerd, and people around you think that you are a hacker? Or do you want to look cool among your friends? If that is the scene, then this website is going to be very helpful for you.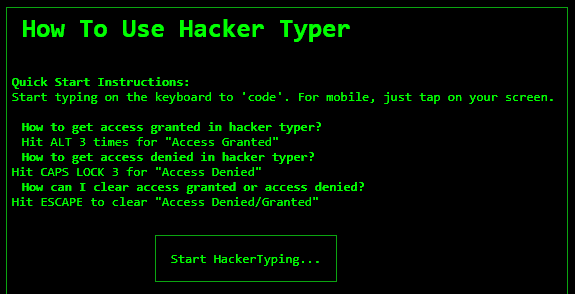 This unique website lets you type like a hacker. But, don't worry; you won't need any knowledge of programming or anything else. Instead, you need to open the website and start hitting your keyboard, and this website will make it look like you're writing some sort of code.
Bonus tip – Windows users can hit the "F11" key to go full-screen mode.
Website: https://hackertyper.com/
#15. Procrastinator
Are you a cat lover? If yes, then you will enjoy this website a lot. This website probably has one of the most extensive collections of cat gifs, and the best thing is that each gif has a specific song associated with that.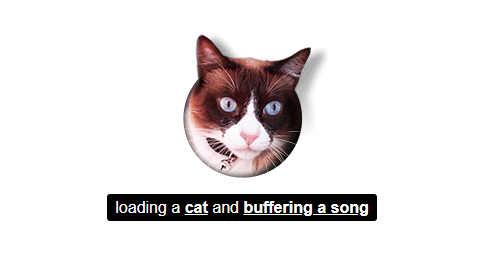 If you enjoy watching cats or exploring new music, this website can be an excellent option for you. However, the loading can take some time, so stick around on it for a while because this website possesses endless fun.
Website: http://procatinator.com/
Read | 15 FanFiction Sites (FREE) Read Fanfic Stories Online
#16. Trash Loop
This weird website is like a game or maybe just a waste of time – this depends on how you see it. It is like an endless game where you have to put the trash in the trash can, and the garbage can throw it away. It is a repetitive infinite cycle.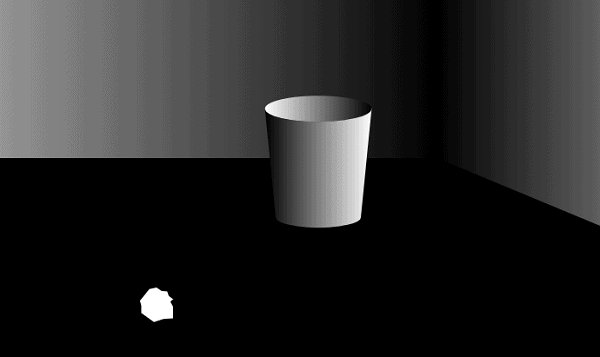 When I visited the website for the first time, I felt it was boring. However, later, I started enjoying it. So, be aware that the website is quite addictive and is certainly not as easy as it sounds.
Website: https://www.trashloop.com/
#17. Noooooo
If you are a Star Wars fan, especially of Darth Vader, then you must check out this website. This website features a button, and when you press that, you will hear Darth Vader's iconic "Nooooo" voice.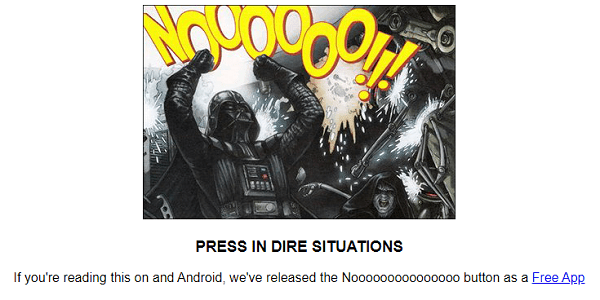 So, bookmark this website so that when you find yourself in a tragic situation, and you have to say "NO" in a dramatic way, you can use it.
Website: http://nooooooooooooooo.com/
#18. The Wow'en Wilson Quiz
If you are an Owen Wilson fan and think that you can guess any of his movies just by listening to his iconic "Wow" sound, then this website is for you. This website contains a quiz where you have to guess the movie of Owen Wilson by hearing the "Wow" sound.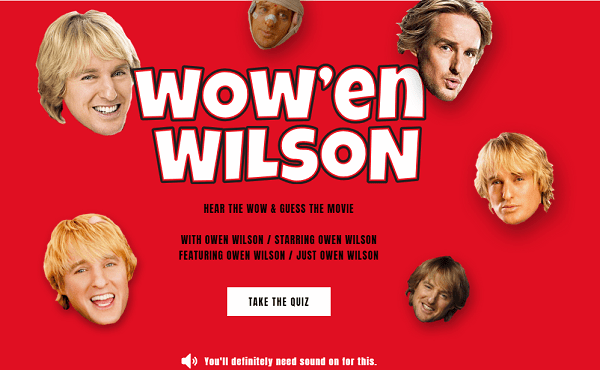 This quiz might seem easy but isn't. only the real Owen Wilson fan could guess the right movie, so give it a try.
Website: http://wowenwilsonquiz.com/
Read | Grammarly Free Trial (11 Legit Ways) Premium FREE Trial
#19. Will Robots Take My Job?
Artificial Intelligence and automation are undoubtedly the future of our next generation. AI has already taken over many industries, and experts have warned that AI will replace most of our jobs in the next two decades.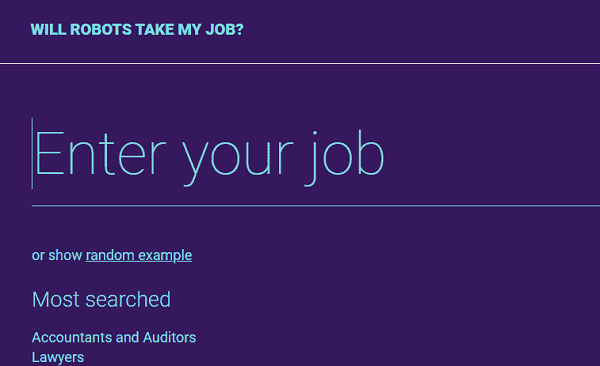 If you are worried about your job in such a scenario, then this website can be handy for you. This website tells you whether your current profession is in danger because of AI or not.
Website: https://willrobotstakemyjob.com/
#20. Toilet Paper
This is another weird website that features a toilet paper roll, and with the help of the mouse wheel, you can unroll it. The strangest thing about the website is that it will not be back again once you finish the roll. It doesn't matter what you do.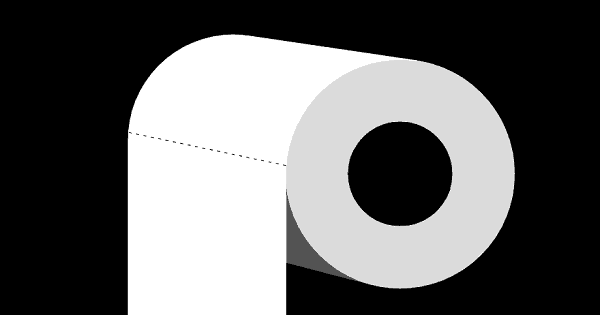 I tried everything like closing the website and opening again, reloading it, but it never appeared. I ended up having a black screen. So, keep that in your head.
Website: http://papertoilet.com/
The bottom line
So, these were the top 20 best weird websites in 2023. The internet is full of crazy things, and therefore, if you want to have some fun, the strangest websites mentioned in this article can be a good place for you.
That said, it is time to wrap up the article. If you have any questions, feel free to shoot them in the comment section below. Our team will try to answer them ASAP. Keep visiting Cartel Press.