I got many emails from Cartel Press readers asking me the best IO games to play in their free time. Well, to solve your query, I came up with this dedicated article. Here on this page, I am going to list the 11 most popular and best IO games of all time that you should play right now.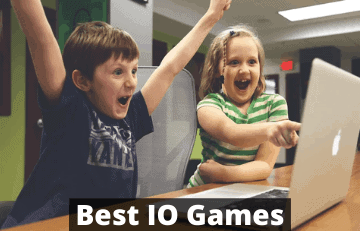 The .io domain is an extension that has existed since 1997. It is immensely popular with start-ups and online entertainment like gamers. The beautiful thing is that it's short, catchy, and some of the best free web games are registered to this domain. All these games are great fun and ideal for companionship.
Most of these are free ones, and you will find plenty of IO games. Play on your phone, be it Android or Apple, or even on your laptop.
These best IO games are simple yet addictive, and you have hundreds of these to choose from. For you, we have narrowed it down and suggest the ones that are worth your time. Here is our list, from the classic reboots to the fresh new titles.
Here is the list of 11 best IO games 2023:
1. Hole.io
Let us start with this addictive game that comes in arcade format. The player here has to control a black hole and travel around the city as the Hole absorbs everything that comes in the way. Many of the players find it similar to Arga or Slither as far as the gaming style is concerned. The game is interesting to play, and you can conveniently share it with friends.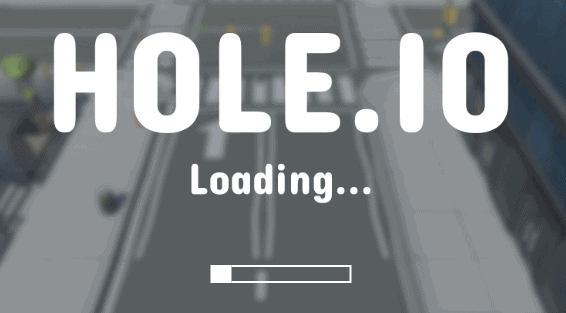 In Hole.io, the players can collect thousands of avatars, and all this is for free. The game gets regularly updated, and that gets reflected in its ranking. The game is fun, and it is ideal to have a good time together with the family. Also, check Grammarly free trial.
The snake was one game that we all started with and enjoyed tremendously on those classic Nokia phones. In this game, you are a neon snake and more. Also, you will be competing with other neon snakes for supremacy. You will rush across the field to eat the cubes as you find the other snake dying, and you grow longer.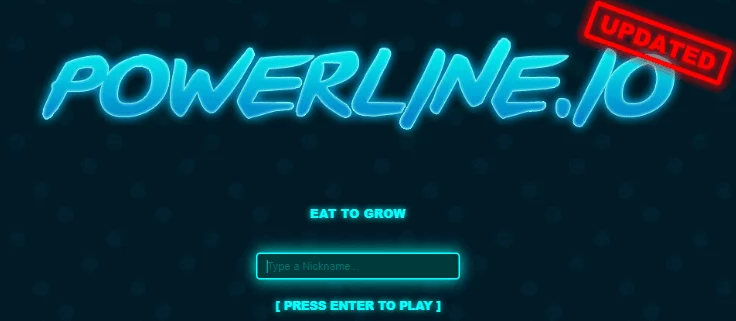 However, if you run into other snakes and you can get converted into a cube. You will then have to respawn in your original size. For gaining speed, you should crawl alongside other neon snakes. The electrical impulses will give you speed, and that is great for your game. You may also like to check these best sites to watch movies online.
This android game developed by Target Games Pro has multiple rounds, and the player has to draw a word, and others will guess. When the player makes a correct guess, he/she will get points in the game. In this free multiplayer game, the players will draw, and others will guess the word. The game puts your drawing skills to the test, and consider it a suitable alternative to Pictionary.

Here the player has to choose three words and then has to present the idea to the others by drawing a picture. The player has 80 seconds to complete this drawing task. Your opponent has to guess the representative word of the image as quickly as possible to earn more points. Also, try these manga sites.
In this game, all you have to do is to use the arrow keys, and you are off the races. With NoBrakes, you get an exceptional experience of a multiplayer racing game. In these games, you have to reach the checkpoints to gain a competitive advantage with power-ups that will significantly boost your speed. These are also slow down your competitors, whichever way you choose.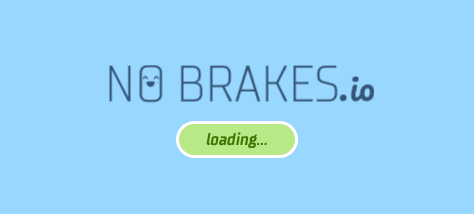 The game sounds simple, and yet the thrill and excitement are fantastic for the player. While you may have played numerous racing games, this one is different. It is not a conventional racing game. For instance, as you near the front of a line, the checkpoints can pop up behind you. In this game, you need to be ready for anything. Also, check these best gaming laptops under $500.
Surviv is a game that has a different touch to it. It is a battle-style game wherein players fight on a top-down perspective. Here, you have the opportunity to team up with other players and then together battle it out in the field. During the game, you can search and collect items and weapons. You will find SMGs and shotguns, as well as you go about scavenging for weapons.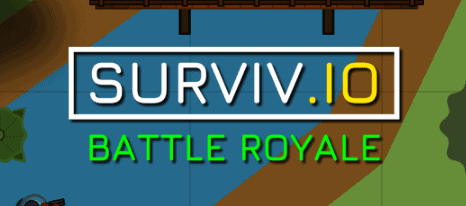 That is not all; you will find weapons as sophisticated and destructive as assault rifles, long-range snipers, and several other battle weapons. The game is top-rated, and while it may not be as popular as its other counterparts, you can play it on multiple platforms and have a good time. For me, Surviv is one of the best IO games on today's list. You may also like to try these best PS1 games.
You will find this game similar to Agar.io with a fidget spinner. You have to collect the dots, and that increases the speed of your fidget spinner. With this, you can go head-on into other players and eliminate them in one strike. With the help of whirlpools, you can go about launching at another player.

It can also help you get away safely when your opponent is spinning fast at you. It is helpful when you cannot see the fidget spinner shape anymore. The game is overall addictive and full of excitement and creates a lot of hype. We suggest you not enjoy the fidget spinners. The game does well even when your internet speed is slow. That's why I listed it on this best IO games list. Also, play these best GBA games.
Here is another best .io game that is far more relaxing for the players. With Paper.io, you go about creating your own paper empire. You will be using WASD or the other arrow keys. The goal here is to make the most spacious area possible with your paper color. In the game, you go about eliminating other players by running into their incomplete sections. It is enjoyable for the players.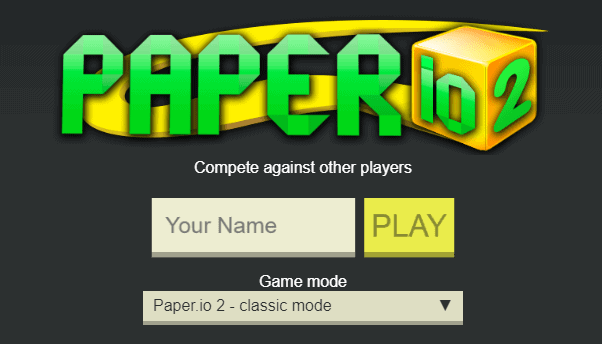 However, you may feel a drawback with this game that you can get eliminated if you get into our own paper trail. It can make the game over in just a few seconds. It is a slow-paced game and is aesthetically pleasing for the player. You may also like to try these best clash royale decks.
This .IO game is 3D, and that is the reason why we have featured it on the list. It can be awe-inspiring as you go about playing the game. The bots are well-rounded, and so is the environment. You will have regular upgrade options here in this game, and you can also switch from one bot to another as you play the game.

However, this .io game takes a little longer to load compared to other games, and the gameplay modes are also less. You will get a tutorial in this game, and that comes in handy for the players. Practice and dominate. Also, try these best PS4 RPGs.
Brutal is one of the best io games that we suggest you should not miss. It is fast-paced, neon, and full of gaming thrills. As a player, it can either hook you for long or will make you quit, never to return. In this game, as a player, your objective is to delete other players by swinging or throwing the barbed end on your tail towards them.

You will be using the computer mouse here and need to be swift with it. You need to be fast and good with your mouse or trackpad. One round of the game can last for ten minutes or even two seconds. That is totally on your gaming skills. You may also like to check these best games like mass effect.
In Goons, you will be slaying players everywhere, and the swords and the paint blobs will do the work for you. To slash, you need to click, use W to flee, and a mouse to control the game. You will need to recharge and hence do not just rush into the fray. In this game, the vital aspect is timing.

You will need to return the sword to the side it started for doing the slashing part again. Else you will end up wasting your slashes and dashes in the game. The rounds in the game are not very long when you get hooked to it and begin to pay it regularly.
You need to move fast, and committing mistakes can be easy. This game is delightful and will keep you engaged for a long. I can say that this one is one of the best io games of all time. Also, try these best total war Games.
This is another popular one in this best IO games list. It has a cute exterior and equally and requires you to enjoy underwater adventures. You can choose the fish that you wish and start with your experience in the game. With different fishes, you get additional perks.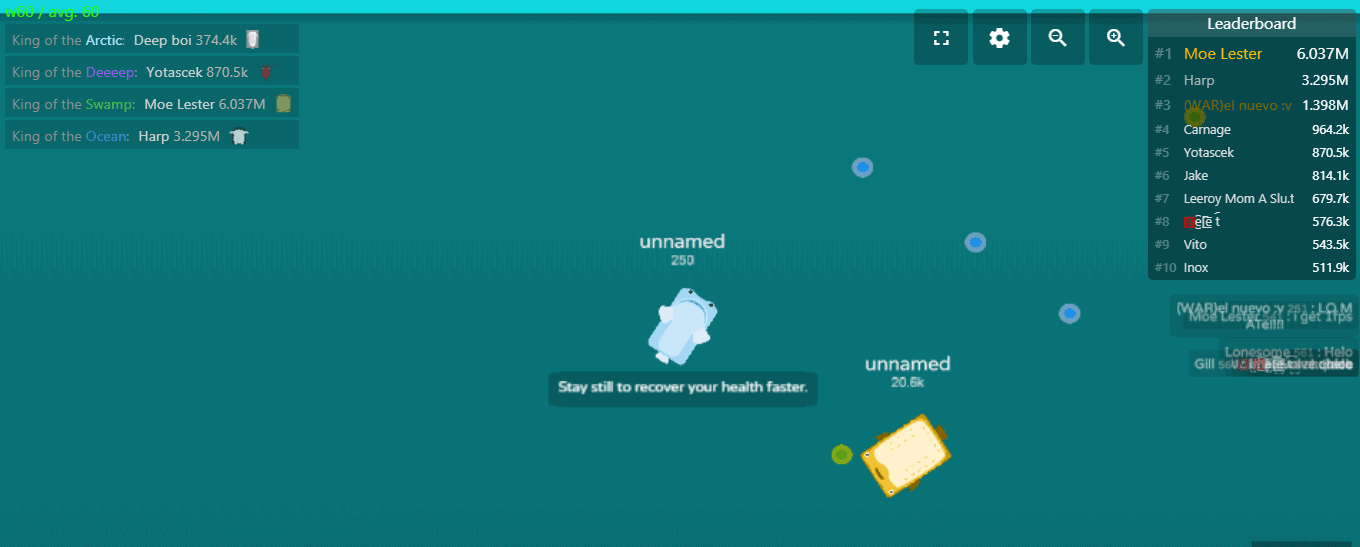 For instance, with clownfish, you can hide in anemone and escape the damage. You can also switch from one fish to another in the game. This way, you can explore depths and get into more exciting phases of the game. In these depths, you emerge ramming into another fish to create damage or to have fun. However, in this game, there are no playable modes. Also, check this warframe tier list.
The Bottom Line
These best .io games are fun and free. These browser-based games are intense and phenomenal in all aspects. Initially, the .io extension stands British Indian Ocean Territory, but now it is a popular choice for gamers. In our list, you will find games that are light and accessible but are nevertheless capable of some action-packed session of online gaming. Refer to our compilation of the best .io games and enjoy some ruthless gameplay. These casual games will keep you hooked for a long.