Adult Mobile Games – Do you love playing adult games on your smartphone? If yes, then you have landed on the right page. Here I am going to share a list of the 11 best NSFW adult mobile games.
The adult gaming industry has evolved a lot in the last two decades. In this period, I have witnessed numerous adult games developed for smartphones. Some of those have compelling functions, while others are just a waste of time.
If you also enjoy playing adult mobile games, then this article is especially for you. After testing over 100s of popular adult android games, I settled with these 11 best games, which are mentioned below.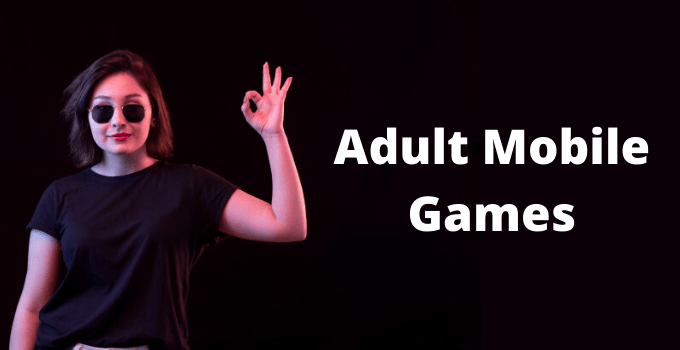 All these games that I have mentioned here are prevalent and have a considerable userbase. Also, they have a good rating among their users. So, without any delay, let's directly jump into it.
King of Wasteland is a zombie strategy game that sets on the post-apocalyptic world. In the game, you and some others have somehow survived the apocalypse, and now you have to fight with zombies and other creatures to live. You have to fight for your survival as long as you can. But that is not the center of attraction of the game. Instead, it has an adult side that makes the game more interesting.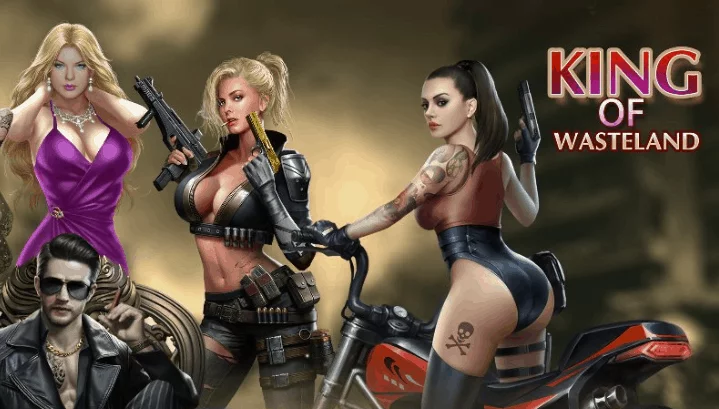 It is a city-building RPG, where you have to ally with others to survive in the world post-zombie apocalypse. In doing that, you will get the opportunity to lure and seduce the army of warriors. You will be able to perform various activities for that.
The game contains over 20 different hot-looking heroines with 50+ exciting captivated scenes. These 20 beautiful heroines will be the leaders of armed forces, and they have war machinery, development tools, and other resources that can help you survive in this world.
Overall, it is an excellent and one of the best adult mobile games available on Nutaku, where you can seduce the army of hot-looking warriors and learn how to survive in various circumstances. You may also like to check these IO games.
2. Vixen Wars
Vixen Wars is yet another popular adult mobile game available on the Nutaku platform. It supports multiple device types, including Android, PC, and iOS. The game is designed and developed by 3X Entertainment, who also created a popular hentai game, Booty Calls. The game is freely available for all players across the globe. In the game, you will be the prince of a kinky kingdom where your father has died, and you are about to ascend to your throne.

But the dark magicians have quelled your sister and turned her against you. In possession of dark magicians and their evil magic, your sister has unscrambled the army of dead and monsters. And with their help, she has captured your throne.
Now, you have to find and pair up with naughty, hot-looking, sexy heroines that will help you reclaim your kingdom. To hook up with those nasty heroines, you must have to talk dirty to earn rewards. You can use these rewards to hook up with goddesses and reclaim your throne. Overall, it is a beautiful hentai-based adventurous action game available for adult users.
Vampire Romance is an adventurous love story kind of game. This game is specially designed for girls where they can flirt and romance with vampire characters. The game is an excellent combination of mysterious characters, brilliant visuals, and tap-based gameplay. The game lets you choose what kind of love story you prefer – an ordinary one or an impressive storyline of immortal romance. Once the story moves ahead, you get some choices, and that will affect the main storyline.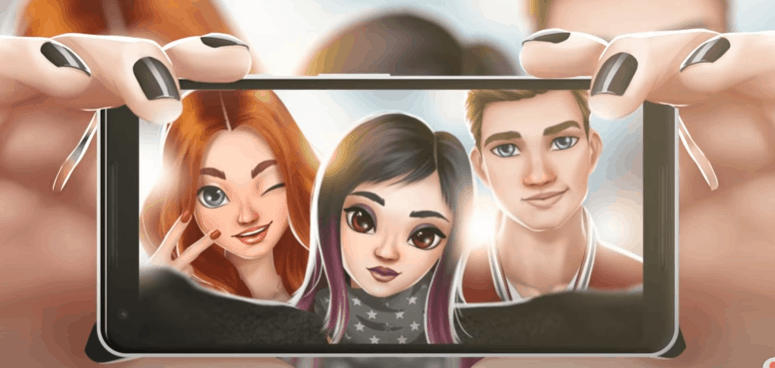 Basically, you will be a girl in the game, and you have a boyfriend in your high school. Later, you meet a vampire with whom you spend some naughty time. Now, here, whatever kinds of choices you make will change the entire storyline. That means you can write your own visual novel of your fantasy love story. For me, Vampire Romance is one of the coolest adult mobile games, and I love playing this stress-busting game whenever I feel low. Also, play these best PS1 games.
7 Angels is a top-rated dating simulator game available for smartphone users. The game is freely available on the Nataku platform, and anyone above 18 can download it easily from there. The plot of 7 Angels sets where you are a regular guy living his depressing life. One day, an evil succubus seduces you, and now your soul is cursed to an eternity of pain in hell. Now, to redeem your soul, you have to seduce 7 titular angels.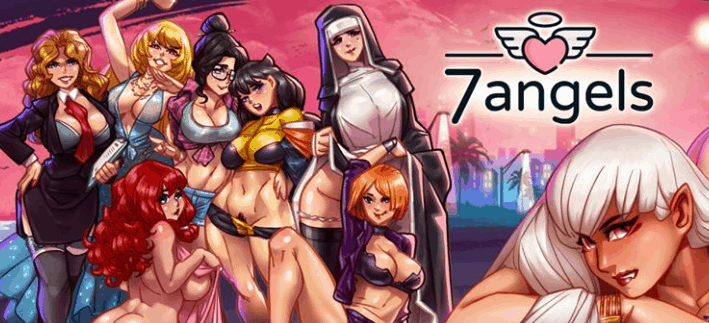 Now, here the game begins. Here you have to use your skills while communicating with the girls using chat messages. In chat, you have to flirt with them to make sure they fall for you. Once you complete a conversation, you have to complete a puzzle to progress. The game features over 500 lewd images of girls for you. If you love playing adult puzzle games, then definitely you should spend some time playing this one. Remember, the game contains NSFW stuff, so make sure you play it in a private place.
iPassion is an exciting and one of the best adult mobile games, made for those who want to get close to their partners. iPassion ApS is the official developer of the game. The game lets you know more about your partner, and if you win, you will get a treat in exchange with your partner. The concept of the game is straightforward. You both have to play the game, and you have to guess the correct answer about your partner.

If you guess it right, then you get a hot prize that your partner must have to perform. This price could be anything, from a sexy back rub to anything you want. You can create the prize according to you as well. It's a game made for couples to let you know the traits of each other.
6. Smutstone
Smutstone is a free-to-play browser-based game available on the Nutaku gaming portal. The game is designed by Hooligapps, who are also the developers of some classic adult mobile games like Pussy Saga, Sexy Gangsters, Fap Titans, and others. This game also contains extreme NSFT stuff, so play at your own risk.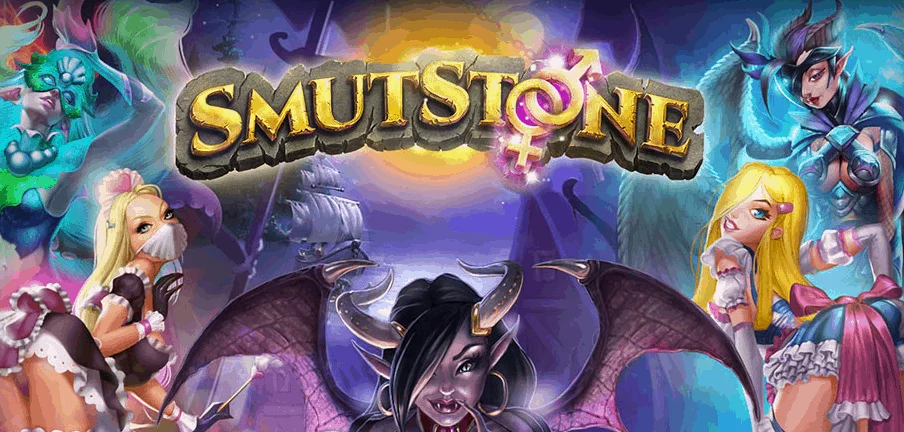 The story of the game starts where you are chilling with your friends in a strip club, and then you see your favorite stripper. Then you go behind her to the backroom. When you are about to get laid, one dark witch appears and takes that stripper with her through a blue portal. In curiosity, the protagonist grabs the witch's legs and gets drowned with her. Then you wake up in a fantasy world where that dark witch is capturing all hot sluts. You have to save them all, and in exchange, you can fuck them. You may also like to play total war games.
7. Honey Crush
It is yet another free-to-play hentai puzzle game available on the Nutaku gaming platform. The game can be played on an internet browser irrespective of the device you have. The game is viral among its users. Remember, it is an adult mobile game, and that's why it contains some graphics that are not safe for work.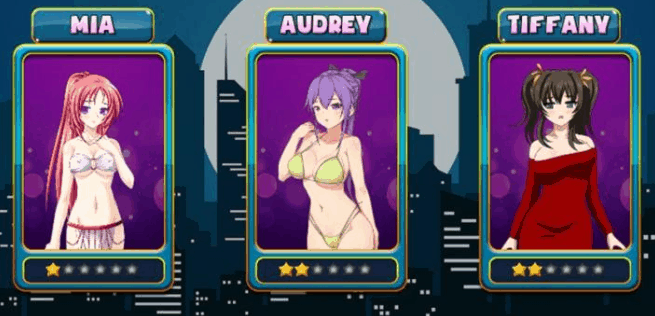 The game begins where you are at a party flirting with a girl. Suddenly, you get sucked in a portal and land into a fictional version of Saudi Arabia. Here, you see a man named Manfred, who is taking over hot girls into his harem. After seeing that, you decide to destroy him by creating your own harem.
Your harem contains a lot of hottest and sluttiest bitches, and you can talk with them dirty. The game features puzzle gameplay, creative uncensored artworks, and animated stories and adult scenes. Overall, it is an adult version of candy crush with additional twists of animated sexy scenes and stories. If you are looking for some of the best adult mobile games, you can opt for the Honey Crush game without another thought.
Love Tangle is an excellent adventure game where you play as a young woman who just started her job in Kaleido City. In the city, you get into the Lilac Court apartment, which is surrounded by well-known celebrities. Your apartment is the world of fantasy where you get trapped into the love triangle.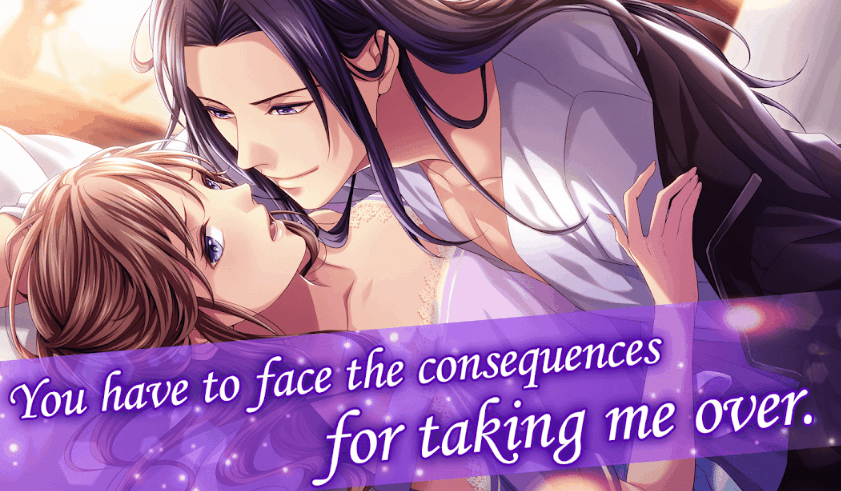 Basically, the game's central premise is that the guys who love you will come in a pair. At first, you have to choose which pair you like, and later, you have to choose one guy from that pair. So, there is going to be a sort of love triangle before you choose the guy you hook up with. The game is mainly built for girls, so you might not like it much if you are a boy. In this adult mobile games list, this game is one of my favorite.
It is a simulation game developed by Onyx Games. The concept and the story of the game are very creative on their own. The entire story of this game depends upon the decisions you make. That means, whenever you decide, the story will change as it happens in the real world. That concept makes this game more attractive.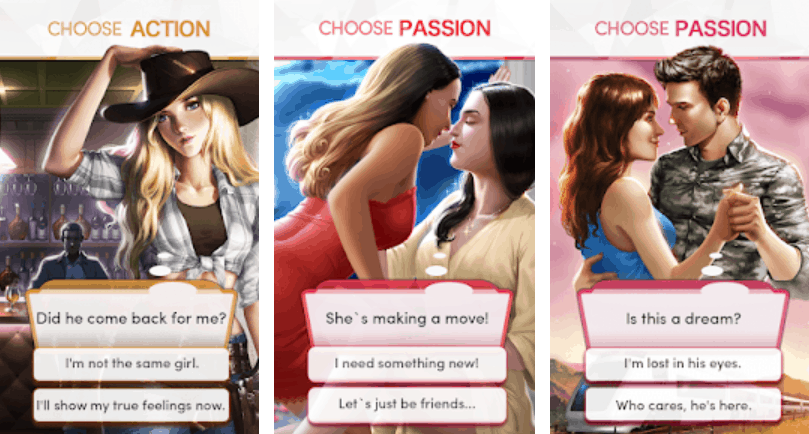 The game lets you go with your narrative, where you can find your most intimate and secret romantic fantasies through some dramatic, thrilling stories. You can meet some grade school friends, vampire prince, or even flirt with your hot and slutty college lecturer in the game. All these are going to depend upon the choices you make. The game also lets you customize your character's appearance according to your likings. You may also like to play GBA games.
Party in my Dorm is a college life RPG built for people who are missing their college life. The game starts where you have to join a club and then you have to find a party. After that, you can chat and flirt with all the girls and boys who joined that party. You can customize your avatar and become whatever you want. You can become a guy, a girl, a hipster, or anyone.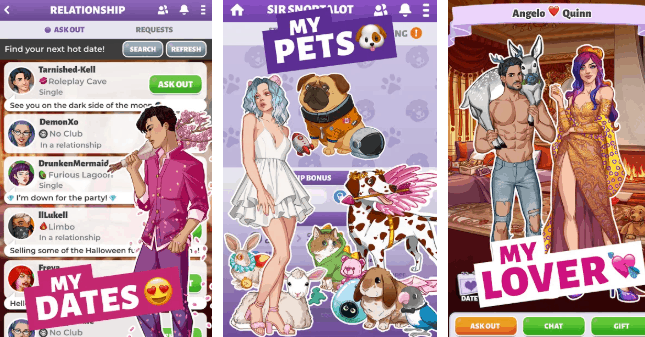 The game lets you enter into a most romantic world as a girl or a boy. You can dance with your new mates, crack funny jokes or even take them into a room alone to spend some naughty time and get laid. Also, you can replace your partner whenever you want and find new ones to have fun with. The game contains some nudity and sexy themes, so it is NSFW. So, play this adult mobile game at your risk.
It is a top-rated party game designed for adults. The game lets you know your friends better. It contains over 200 different funny quests that are associated with a variety of filthy tasks and questions. One by one, all the players have to choose whether they want to go with truth or dare. If they choose the truth, they have to answer the question honestly, or if they choose to dare, they have to perform the task mentioned in the game.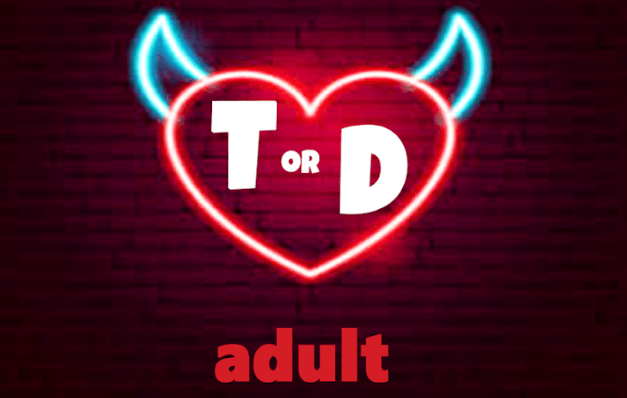 The game sounds very easy, but trust me, it isn't. It can help you know the dark side of your friends. Just a bonus tip, the game is more fun with booze. For me, TruthAndDare is one of my favorite adult mobile games.
The Bottom Line
There you have it – a list of the 11 best adult mobile games. While deciding the games for this list, I make sure I fulfill the needs of every individual. That's why I tried to include games from all sorts of genres. This list contains all types of games, from RPGs to simulation and puzzle games. I hope this article helped you find the best adult mobile game for you.