This page is perfect for people looking for a detailed mSpy review to know everything about this spying tool. We have covered almost everything that this spying tool – mSpy, offers.
Plus, we have a special discount for new users who want to try their paid plan.
If you are interested in trying their paid subscription plan, then you can use this link to sign up, and after that, use the "CARTELPRESS" coupon code on the payment page to get 15% Off on the total purchase amount. Like, if they are asking to pay $100, then you will save $15. In total, you will be charged $85.
For more, you can visit this page: mSpy coupon code.
Now, let's start reading this comprehensive mSpy review where we are going to cover everything that this mSpy app offers, including—is mSpy worth it, how to use mSpy, is mSpy detectable, and how much does mSpy cost.
Let's start…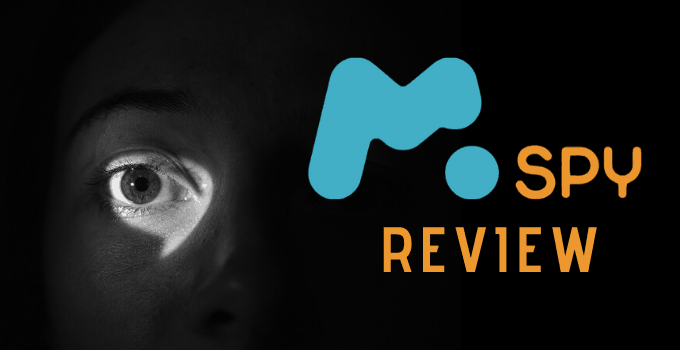 Ever wonder if your children are growing up to be the kind of people you want them to be?
Ever wonder if they are as innocent as they claim and show themselves to be?
Because chances are, they are not.
Several surveys will tell you that about 90% of the children start lying in their teenage years, either to hide something from their parents or to save their parents from explaining something that "they don't understand."
After all, with the kind of world we live in, there's nothing called "being too careful."
You want your children, your spouses, your subordinates at work, and your fiancées to be telling you the absolute truth.
You want them to be as safe as you can keep them. You don't want your child to be suffering from cyberbullying and not being able to tell anyone about it.
You don't want anyone to be harassing your wife by repeatedly sending inappropriate messages. And that's where mSpy comes in, a foolproof way to keep complete track of your loved one's phone activity.
You may also like to check this Grammarly review and Hoverwatch review.
mSpy Review (What Is MSpy?)
mSpy is a full-fledged parental control and spy app for your phones that you can use to monitor activities like call logs, keyboard clicks, chats, photos, and so on. It can be used on various platforms, including Android, Windows, iOS, and even MacOS!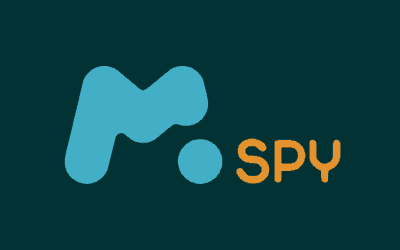 It will help you see where your children are at all times, where your wife is going every afternoon when you are at work, where your employees are going when they say that there is a family emergency, and so on!
Try mSpy For Free (7-Days)
You might already be familiar with the hundreds of spyware programs out there that claim to monitor your target as and when you want. But more often than not, these apps fail to live up to the mark.
But, It works like how Google and Facebook track your locations at all times (if you didn't know that, you need to come out of that rock you've been living under).
So what they essentially do is get you to grant permission to them to track your device at all times through GPS tech, in the form of long terms and conditions which no one reads nowadays, and head straight on to click "I agree".
Essentially the same hardware and software are used by mSpy, which requires you to install it on the target device and give permissions to the app from that device. You may also like to check these best GBA games.
MSpy Review – Key features of the mSpy app:
mSpy is an extremely versatile and probably one of the only few spyware programs out there that are really as holistic in their functionality as they claim to be.
To understand why you should be using mSpy, you need to understand exactly what all it can do for you.
Here are some of the key features that might pique your interest:
1. Location Tracing
The core feature that mSpy claims to provide is tracing the exact location of the person you are trying to monitor. For example, let's say your son goes out of the house, saying that he is going to meet his buddies for a study group. Now, if you would have installed mSpy in your son's phone, you could easily verify if he is being honest or lying to you and heading off somewhere else.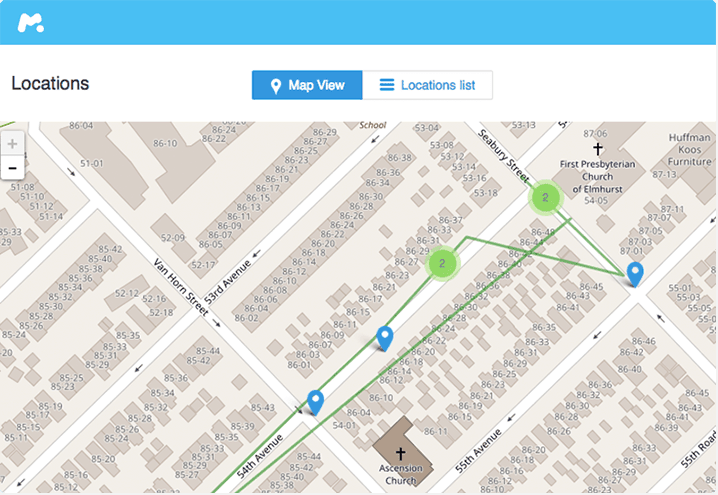 This way, you can either build trust in your loved ones or catch them in their lies and try to talk to them. It's a win-win for you. Also, check out these manga sites.
2. Text Monitoring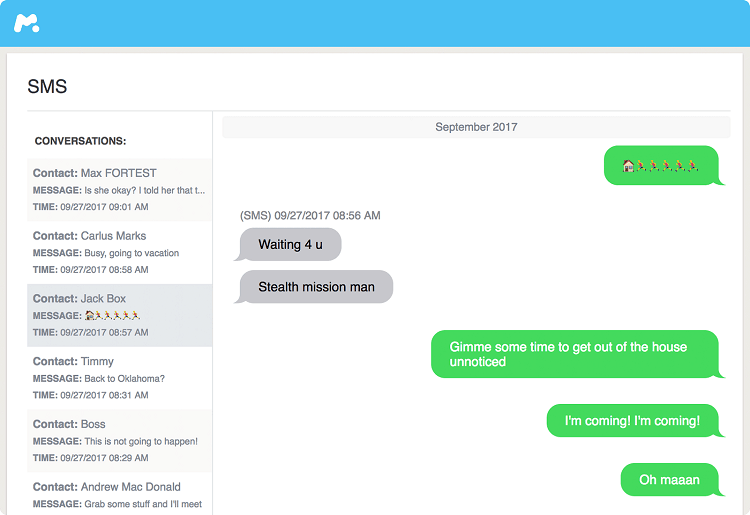 A popular way to hide something from a potential phone check for most people is to shift controversial conversations to normal text messaging on their devices. With mSpy, you can view all of the messages that are coming and going from the target device. Also, try these sports streaming sites.
3. Chat Monitoring
It'll be a foolish mistake to monitor only text messaging and not social media chats. A person can tell almost everything about someone from their social media chats if they get access to them.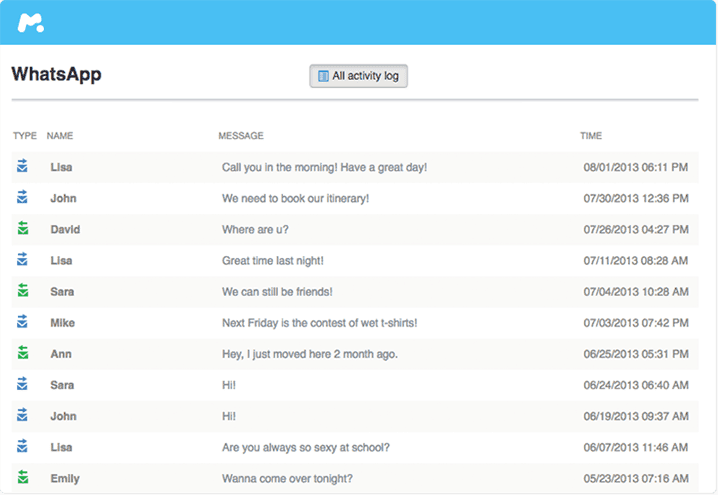 mSpy lets you do that flawlessly and without the subject knowing about it. You can access their Whatsapp, Facebook, Instagram, and even Messenger chats once you get mSpy activated on their phones. Also, check out these games like mass effect.
4. Call Logs Data
One of the more important features that need to be talked about here is the call logging feature of mSpy. You will be able to see all the incoming and outgoing calls from your subject's phone, enabling you to know what kind of people your children are involved with.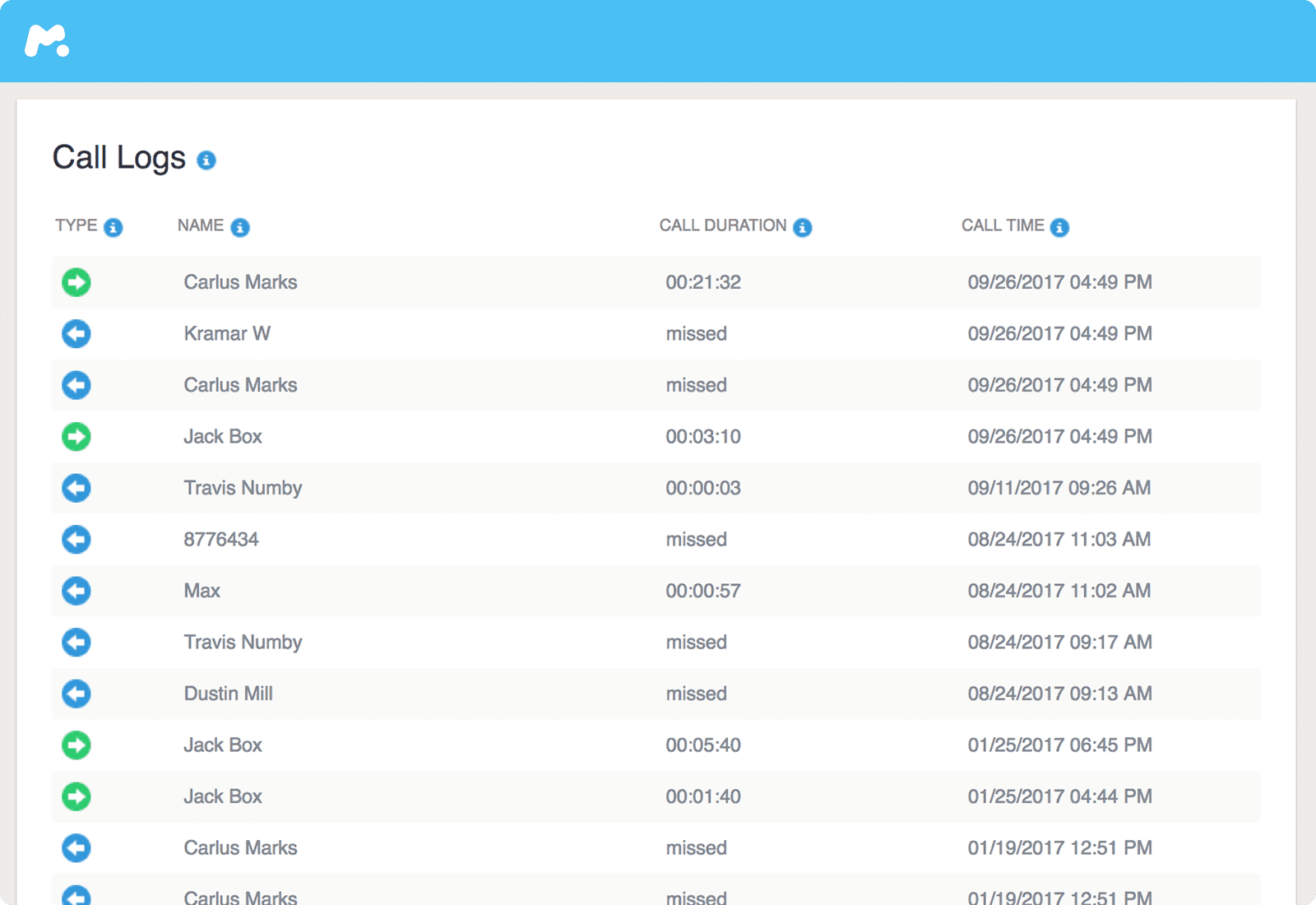 Please note that the app does not let you listen in the calls, which is a common misconception about which people download this app.
5. Key Logger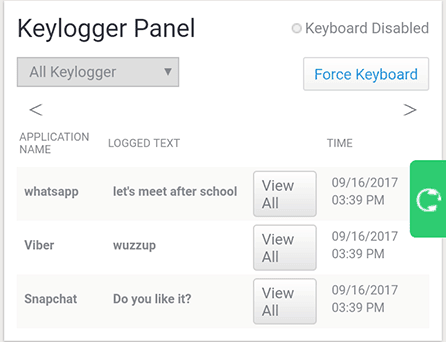 A rather interesting feature in mSpy is its Key Logging. It records every keypress on the target device. This will let you know which apps are being frequented, and in the case of secret apps used for questionable chats, it enables you to know what is being typed. However, this feature is only available to you if the target device is an Android version 4.0 and above.
6. Access to Photos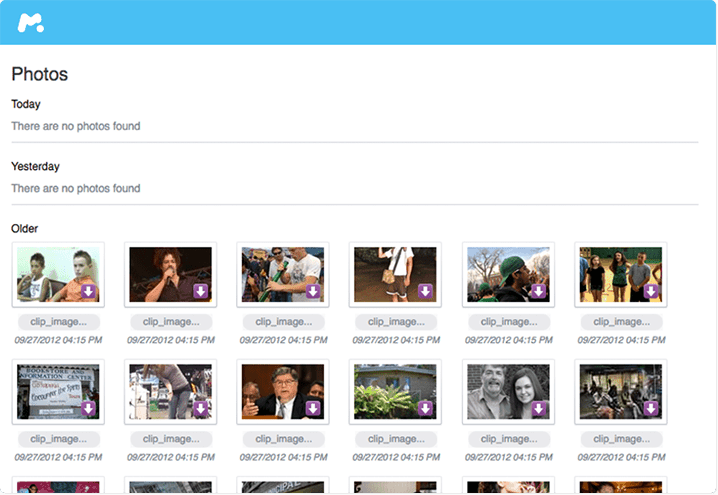 Full-fledged access to the gallery that lets you see all the photos and videos on that device (real-time) is really helpful when you want to check where the person has been or if there are questionable photos on his or her phone. Pictures and videos can tell you a lot about their everyday lifestyle and keep you much more informed than you already are.
7. Internet Monitoring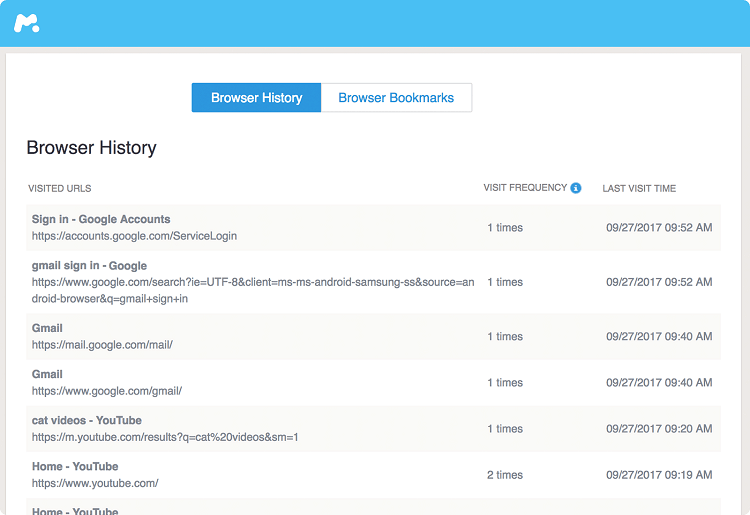 mSpy will monitor and let you know the target's internet-related activities, whether it is updated on their personal social media pages or their browser histories. You can keep a check on them to ensure they are not visiting any objectionable websites. You may also like to check these best N64 emulators.
8. Call Blocking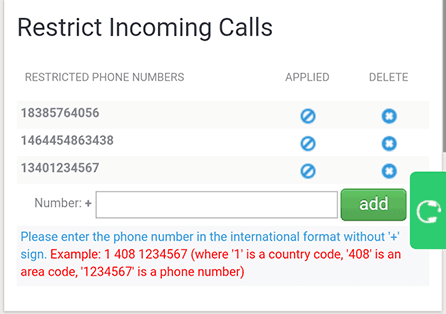 A unique feature that mSpy has as compared to its competitors like Hoverwatch is that it lets you even control some aspects of the targeted device. For example, you can go on your end of mSpy and even block certain callers from your child's phone once and for all.
9. Invisibility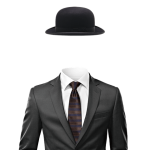 A common feature in almost all spyware programs is an incognito mode, and mSpy is no different. Once you install it, you can hide it forever in your target's device as well as your device to save yourself from any suspicion.
10. Calendar and Contacts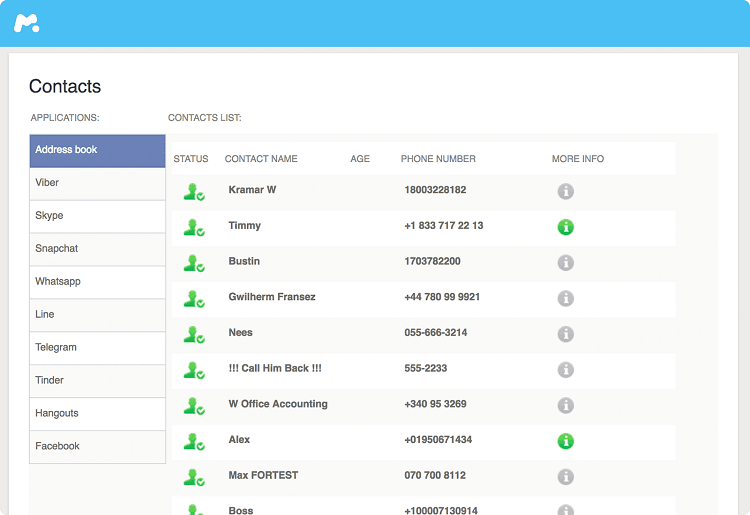 You can access your target's contacts in case you need to keep track of all of his friends and associates. Also, you'll be able to see every inch of his calendar, and thereby you can see his schedule for any coming day! Also, try these telegram channels.
11. Parental Control Over Apps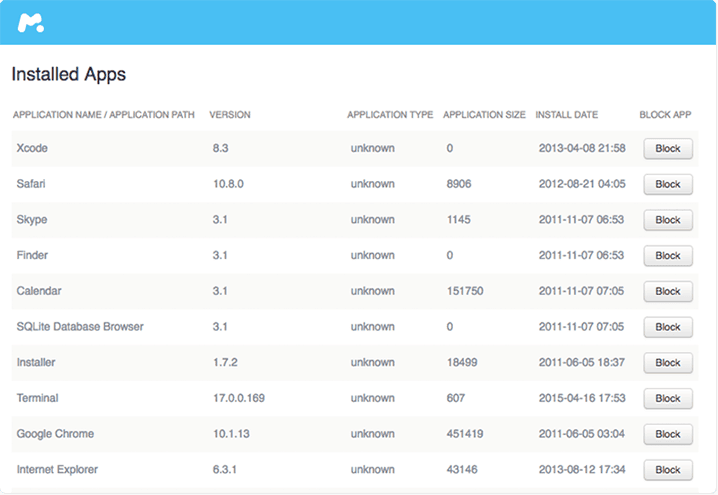 You will be able to see what apps your child has installed on your phone and which ones have been deleted. This lets you monitor if any apps on his phone are inappropriate for his age. You can also block his device from installing certain apps.
How to use mSpy?
The first and foremost thing you need to understand about using mSpy is that you NEED to have the target device in your hands for at least 5 minutes before you will be able to monitor it from your device. This is for installing the mSpy host on that device and hiding it.
There is no way around it. Physical access is necessary. The need to repeat this over and over arises from the overwhelming number of queries that we get on how to install it remotely.
Now once you have it with you and no one is watching you, follow these steps, and you'll be done:
Step-1. You will have to purchase your subscription to mSpy before you can use it. You can get it at www.mspy.com.
*Note: You can use the "CARTELPRESS" coupon code to save 15% off on the total amount. After completing the purchase, which you can do with almost all of the relevant bank credit and debit cards, you'll be sent an email on your registered id with your login details in it (do not share these with anyone). This email will also have a set of clear installation instructions.
Step-2. Once you get that email, you have to open it on the target device and click on the link attached in the mail. This will direct you to the mSpy mainframe, where you can log in with the credentials sent to you in the mail.
Step-3. Once you are logged in, you will see the target device's installation instructions. Again, follow these to the letter if you don't want the owner of that device to know that you are trying to monitor him or her.
Step-4. Given that installation is a fairly straightforward process with the interface being user-friendly, you'll have no problems while doing it. But even if you do, there is a 24/7 online support line that you can contact. After you're done installing it on the target device, you shall install it on your device as given in the instructions and activate monitoring.
As soon as you do all that, you can instantly start tracking all activities from that device! Also, check out these best total war games.
How much does mSpy cost?
There are four popular mSpy pricing plans available as of now:
*Note: Before choosing any paid plan, you must check what features they do offer and what the requirements are.
You may also like to check how much does Grammarly cost.
Unlike other spyware programs that force you to pay for the functionalities you won't even need, mSpy lets you choose between some of the more basic features that most people need and some of the more premium features that are available as a whole other package.
We might add here that most of the premium features work only with a jailbroken device, so you might want to check that firsthand. If your target device is not already on jailbreak, you can purchase the No-Jailbreak Plan, which still offers basic features to you at a similar price.
mSpy knows your needs and takes care of you if you want to monitor the safety of all your family members.
It has a family pricing plan called the "Mobile Family Kit," which allows you to add up to 3 devices to your monitor list. It will cost you around $479.97, which is a small price when you weigh the importance of your family.
A trial version is available for you to try before you make a purchase, which will work for about 7 days, after which the subscription will run on auto-renewal based on the plan you choose.
Check all pricing options here.
The picture below demonstrates the various packages and pricing options available to you when you purchase mSpy.

As you can see, there is a massive benefit in paying for long terms since monthly services cost extra in each category.
Is it worth paying for mSpy? (MSpy Review)
For me, a mSpy subscription is worth it. The 7-day trial version is useful too, and the premium upgrade is better than not having a second set of eyes look over your children, spouse, and employees. It will identify far more what your targets are doing than its alternative spying tool. If you're a user on a budget, try installing mSpy and test it for yourself.
We have found through our trials that mSpy does provide all the features it claims to, and it does a pretty smooth job at that. So our verdict on its worth remains reasonably well. So if you do have someone you need to monitor, you can trust mSpy to take your money for it.
Don't believe us?
Take their trial and experience it yourself.
Also, check Grammarly free trial.
However, For most of the spyware programs out there, I would say No! They are not worth shelling out money for. But that is only because, in our experience, not more than a few spy software provide the functionality they claim after you make the purchase.
Some of the ones that don't do it effectively, with an array of bugs just waiting to irritate you all along the way.
Things to Know Before Buying (mSpy Cons)
Like every product in the world, this one too has a little downside that you should be informed about before making your full and final payment. We don't want you to be stuck around with a product you can't use and that you remember us with hate for. Hence here are a few shortcomings of mSpy for your benefit.
1. It is a single device monitoring service. For more, you need to pay more.
First and foremost, it is a single device monitoring service (well, unless you pay the big bucks for a family plan). This means you will only be able to monitor one device after buying a subscription to mSpy. While that may be enough for some people, but many people have two or more children, and they need to track the activities of the lot of them. In their case, this can prove to be mighty expensive.
2. Your target device must be in jailbreak mode.
Then, it would be best if you understood that to utilize the full features of mSpy, your target device must be in jailbreak mode. While that is not uncommon with today's "tech progressive" generation, it is also not all that common.
3. The "No-Jailbreak" plan only allows you to use some of the basic features.
You can easily find yourself in a situation where you pay for a no-jailbreak plan (which is more expensive, by the way) and not get the worth out of it that you might have expected.
mSpy Against Competitors (mSpy vs. its alternatives)
While buying a service or a product, you must compare it to others available in the market. More often than not, you might find a better service at a better price. At other times, you might find yourself happier and more satisfied with your current selection.
mSpy fares quite well among its competitors. The main players out there include Hoverwatch (read hoverwatch review), Spyzie, TheTruthSpy, and so on.
When it compares to pricing, mSpy can cost you a little more than others, if not the same. Though, in our opinion and experience, trust and quality are a better parameter to choose in spyware programs because it really has to be a smooth process to not get you caught doing something controversial.
mSpy brings the quality and market trust for you that probably no other will.
When it comes to convenience, mSpy has a more user-friendly interface than most of its competitors.
You know how complicated encryption services can get, and moreover, you know how annoying it can be to figure out how to use them.
mSpy has a simple interface that you can figure within the first 5 minutes of use.
Moreover, some of the names mentioned above do not support un-jailbroken devices at all.
mSpy will still offer you an option with however few features that are possible.
Frequently Asked Questions:
Here are the answers to some of the most common questions we get from our readers.
1. Can I install mSpy to target devices without accessing them physically?
As has been repeated multiple times in this very article, NO, you cannot install mSpy on your target device remotely.
Of course, you will probably find articles and videos on the internet that will claim to tell you how to do it, but what you fail to realize is that it will most probably require extreme technical and hacking skills even to follow those steps.
More often than not, the methods won't even work and would just send viruses on your laptops and phones.
So our advice, firmly, is that you should not try to find a loophole out of this instruction and try to install it remotely.
It will most probably be a waste of time and effort, and what's scarier is that you can never know if the person you are trying to monitor will get alarmed by some activity on his device.
2. Is mSpy legal to use?
This is a question most of us juggle with, even if we absolutely KNOW the answer. It's as they say, sometimes your brain can't believe something to be true if it seems too good.
But yes, mSpy is legal to use. So let us understand how that happens.
First of all, tracking someone without their permission is illegal since it can be deemed as an invasion of their privacy.
But just like Google and Facebook do it and don't get sued by a billion people, mSpy also follows terms of the agreement and permission-based routine.
The only catch is that you have to allow permission from the target device rather than the person himself.
While in some cases that may arise legal basis for a suit, you're safe for most of the time.
Just be careful!
3. Are there any discounts available for mSpy plans?
While there are no official discounts available on their website, but you can avail of 15% OFF by using the "CARTELPRESS" discount coupon code, which is only for our readers. Don't forget to thank us by using the comment section below.
4. Will the person I am trying to monitor can see mSpy on their device?
As with most of the spyware programs out there, mSpy too does have a hidden mode built-in, both for the target device and for your device.
This keeps the whole process visible only at your disposal. There are several different ways you can hide them.
Pro Tip: you can even hide the icon of mSpy from the menu. This means you can completely hide any existing signs of mSpy on the devices. There are multiple ways available to resurface it whenever you need it. Install the trial to explore further.
mSpy Review: The Verdict
Our final verdict regarding the whole debate of "mSpy or not" is that while there may be many shortcomings of the software like getting the occasional bugs, going suddenly offline sometimes, single device use, and so on, it still is one of the most trusted, massively featured and vast spyware platforms that are used around the world.
After using it for the duration of its trial period, We found mSpy is worth every single dollar, even after considering the fact that it costs a little extra as compared to other spy applications on the market.
So we would tell you not to doubt your decision when buying this service, provided that you really do need it. You children shall never go unmonitored or, more to the point, unsupervised again!