Are you wondering — what is Hoverwatch? How much does Hoverwatch cost? What features Hoverwatch offer? You can read this Hoverwatch review 2023 to find out answers to clear all your doubts. Please note, this Hoverwatch review is updated on September 2023.
Who is Hoverwatch for?
If you are parents, you can understand that feeling you get when you have this intuition that somewhere nasty is happening with your child. Though you know that it is utter paranoia more than half of the time, you cannot stop yourself from thinking; what if this time it's true?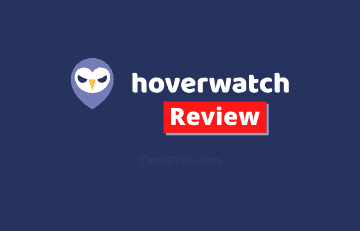 At that moment, you feel yourself to be the most helpless person on earth because no matter what, you cannot get ahold of your child, and without talking to him or her, you can never know where they are. You think to yourself, and ONLY IF you knew where they were, you would just go and check up on them yourself. Well, we're here to tell you that it is not that hard to keep track of your children or any loved one for that matter. The technology that makes this possible exists in abundance. Google does it, Facebook does it, and even Whatsapp does it.
The only difference is that they track you for their purposes, and your location info is only available to them. But using the same tech, it is now possible for you to track anyone you want. May it is your children, your spouse, your family members, or even your employees or team members; you can know exactly where they are at any time in the day.
Their information will be available to you at the tip of your fingers by the use of any of the several tracking software available out there. Using these, you can take account of your child's honesty about where they're headed off to, you can catch your kids red-handed in places you feel they should not be, you can clear your doubts about your spouse cheating on you, and you can even monitor the movement of your employees and team members to find out whether they are actually working.
Today, we are going to familiarize ourselves and talk about one such software that is considered right there among the top ones available, the Hoverwatch. We're going to talk about all of its advantages and disadvantages, its cost, its usage, its features and then conclude whether it is worth your time and money or not. Let's dive right into it.
Hoverwatch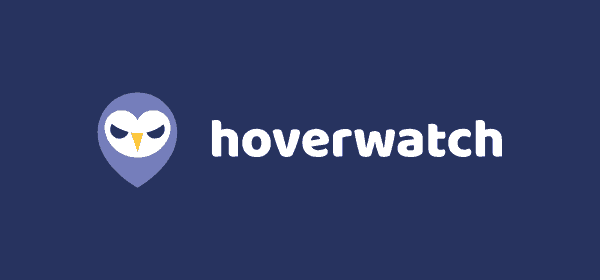 If you are new to spyware, to make you understand exactly HOW important Hoverwatch is, we might have to give you the reference of Mr. James Bond himself. The thrill associated with Q's gadgets that James Bond uses to track his car or his enemies and the practical benefits of tracking someone in today's unfaithful and untrustworthy world make Hoverwatch a necessary tool to have!
What Is Hoverwatch? (Hoverwatch Review):
Hoverwatch is one of the most premium everyday use cellphone spy software that you can use to track other devices' location and access from your smartphones and your computers. Its initial release was in 2002 when Refrog came up with its basic version of a tracking tool in an already established spyware market.
But since then, the launch of updates and some of the best features in the app has led to Hoverwatch being counted in the top spyware tools out there.
Also, read this Grammarly review.
Features of Hoverwatch Spy Tool
With a holistic spyware features list, Hoverwatch is one of the best tools out there, which can help you truly monitor your kids, wife, or anybody you want or need to. Since its launch in 2002, it has significantly expanded its functionality and access through various platforms, including Windows, Mac, and Android. Here is the list of key features you might be interested in:
1. Call Monitor & Message Tracker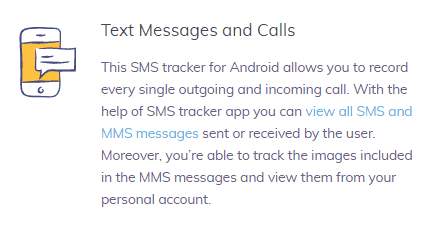 Hoverwatch lets you keep track of every outgoing, incoming, and missed call from the targeted device and shows you complete data, including log history, call details, etc., with the caller ID and call duration. It can help figure out call patterns and point out suspicious callers that you might need to know about.
Moreover, Along with spying calls, Hoverwatch also monitors the messages going through the device's traditional messaging app. You can receive relevant info like bank transactions and sign-ups on different websites.
You may also like to download FMWhatsapp and GBWhatsapp.
2. Social Media Tracker (Whatsapp, Facebook, Snapchat, and Viber)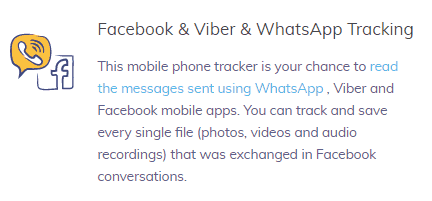 It lets you watch over every incoming and outgoing message over different chat and messaging apps across various platforms like Facebook, Instagram, Whatsapp, etc. It will even get you the files or images being shared. You can track your little kid's messages to check for any signs of cyber harassment.
3. Internet History Monitoring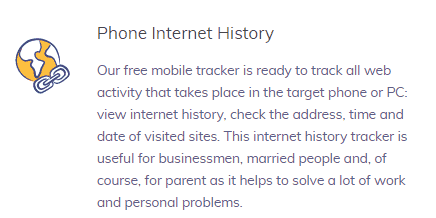 Hoverwatch keeps a log of every internet activity on the target device and shows you detailed browser histories, be it on any browser on the device.
4. Location Tracking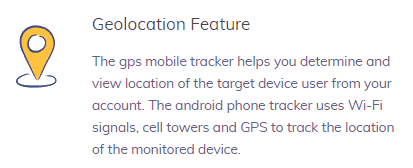 This is probably the most sought-after feature that people look for in this tool before deciding to install it. It tracks the location of your target device and gives real-time information about the movement of the device from one location to another. You can track your employees or your children to keep an eye on them and make sure they are in the right places at the right times. One thing that stands out in Hoverwatch is that it keeps tracking the location even if there is no internet connectivity and just sends the movement map to you when the connection is restored.
5. Storage Access

Another very useful upside of using Hoverwatch is that it will also let you access the photos and videos on the target device. You can thereby make sure that there are no questionable photos in your child's phones (or, what would be more worrisome, your spouse's). Also, check these best manga sites.
How to use Hoverwatch?
Using a spyware program can always be a little intimidating to a new user. There are always doubts like installing it in the target phone necessary, and would it be visible to the user of that device if you did?
These doubts, though valid, are nothing to be worried about. I will share everything in this Hoverwatch review. Here is how you need to go about using your Hoverwatch.
Step-1. First of all, you need to understand that it can only track the target device if Hoverwatch is also present in that device. But what you can be relieved about is it being visible to the user. You can easily set it to stealth mode after installing, and then only you'll be able to access it.
Step-2. Now you need to install Hoverwatch from http://www.hoverwatch.com by signing up for an account and allowing installation of apps from unknown sources in your device's settings.
Step-3. To install on the target device, log in to your account and choose who you are monitoring from the options. In the end, don't forget to select the Hide Icon box.
Step-4. Activate the app on both devices, and you are ready to use them in any which way you want!
Here is a screenshot from the official website of Hoverwatch for a better understanding.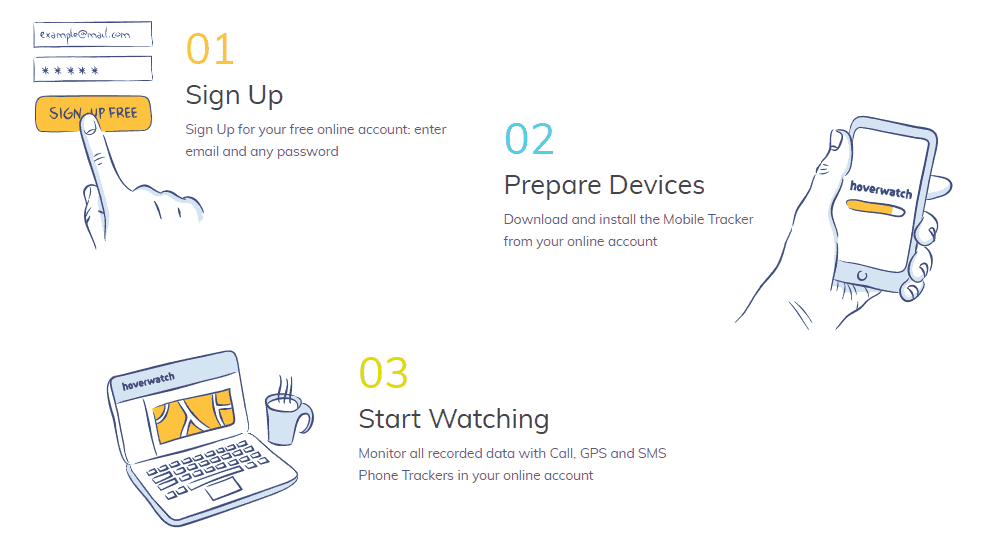 How much does Hoverwatch cost?
For its marvelous, extremely practical but questionable, and arguably malicious service, Hoverwatch does require you to pay a little sum of money to keep using it. On the other hand, in our opinion, more often than not, you can't put a price tag on the information it brings you. Knowing that your child is in the right company and is not involved in any questionable stuff should be more important than a few bucks.
But do not worry, you won't have to pay right away. The people there at Hoverwatch are practical, and they understand your hesitation to pay for something before using it. So you can use the tool on a 3 day trial period and make your decision from there.
Once the trial period expires, you can choose from 2 plans, a personal plan, and a family plan.
The personal plan of Hoverwatch will cost you only $19.95 per month, or $49.95 for three months, or $99.95 for a year. It will entitle you to spy on one device. The family plan or business plan, costing you around $39.95 for a month and $199.95 for a year, lets you track a total of 5 devices. This is ideal for you if you want to monitor the welfare of your whole family or work team.
For a visual guide on the pricing plans of Hoverwatch, see the screenshot below: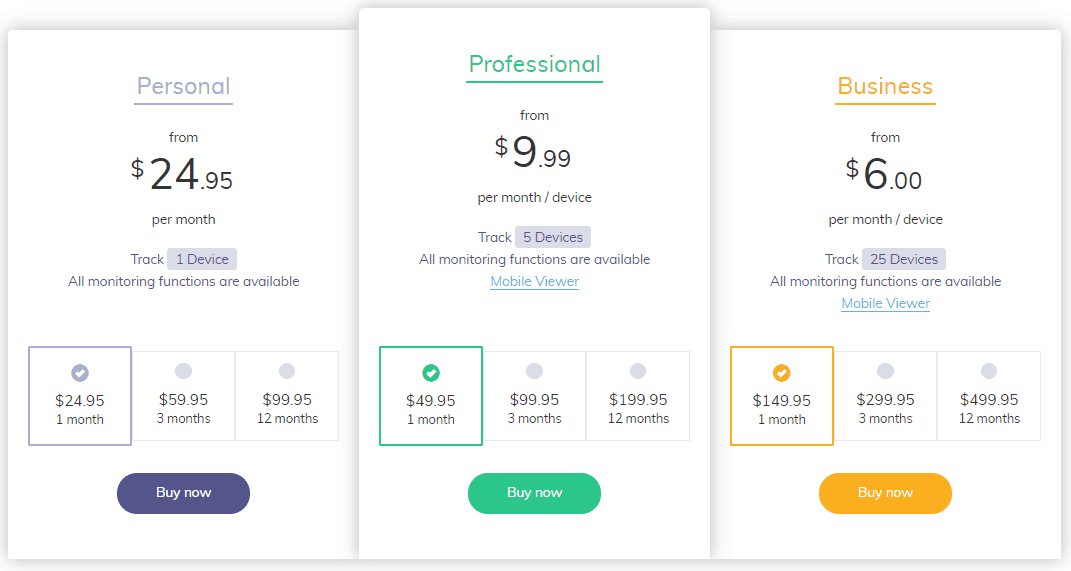 You may also like to check — how much does Grammarly cost?
Who is Hoverwatch for?
Hoverwatch is a flexible-to-use tool with a user-friendly interface. So anybody can use it, but here is a list of situations when it will be most useful to you.
1. Parents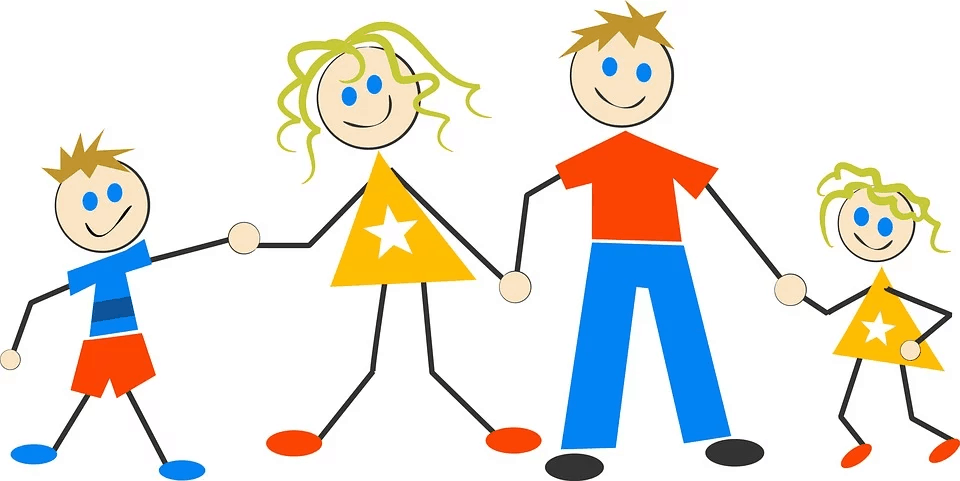 This is probably the most useful tool for you if you are a parent. It's a dubious world nowadays, and you just can't control your kids from being involved in the wrong type of company, going to places they shouldn't, and visiting websites they shouldn't. But now, with Hoverwatch, you can keep your eye on your children to know WHEN it is time to explain to them why what they are doing is wrong. Also, check out these best torrent sites.
2. Spouse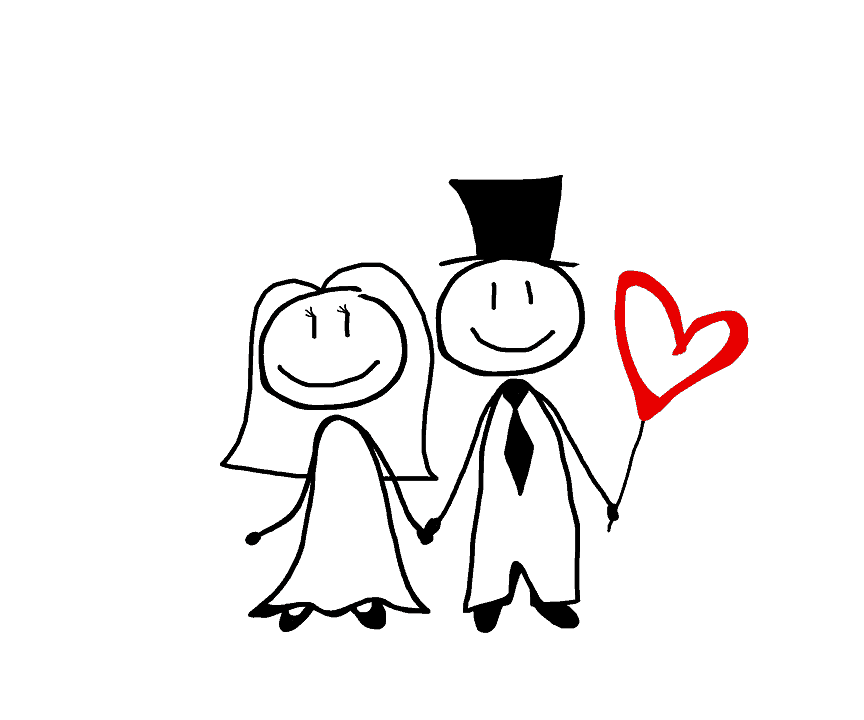 About one-third of marriages are victims of the boredom of monogamy and fall prey to the "extramarital affair" lure. Although we do advise couples to talk it out if you are in doubt over your spouse cheating on you, it never hurts to keep an official track in place. You can also use this tool for safety reasons. Also, check these proxy sites.
3. Team Leader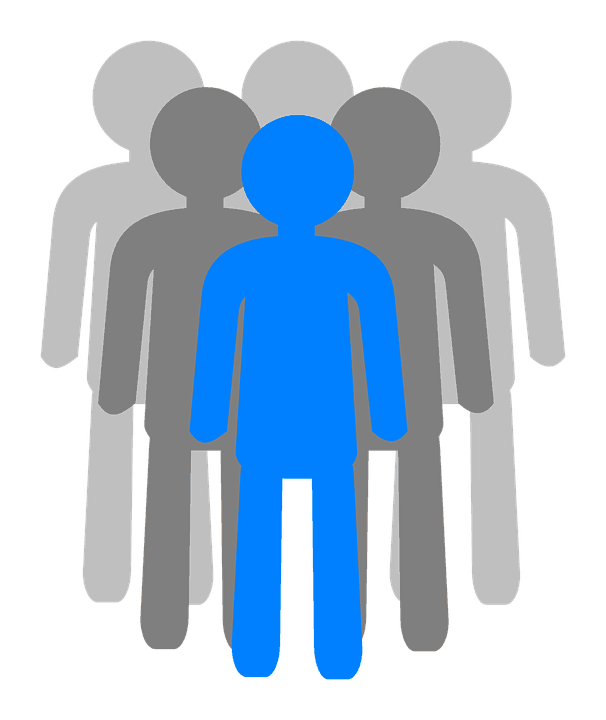 Hoverwatch can also be of use to you if you are the head of a team somewhere, whether it be in the office, heading your employees or subordinates, or in your college, leading your class-fellows or juniors. This is the perfect tool for you if you want to keep track of the honesty of your team members. You may also like to check these torrentking proxies.
The spyware market has flooded since the launch of Hoverwatch. There are hundreds of tools that you can find rather easily that can track locations of other devices or call log histories. Still, there are seldom a few that do it all, including keystroke monitoring, photo and camera access, browser histories, social media monitoring, and what have you.
Among these few that are in the league of Hoverwatch, the name mSPY is of particular interest since it is the most compared product to Hoverwatch. Now, in our personal opinion, after our research, we found the difference next to negligible.
Still, there are reviews online claiming a little quality difference between Hoverwatch and mSPY, with the latter being better in a few aspects. But at the same time, it is costlier than Hoverwatch, so people are always on the fence deciding between these.
You have to understand that both are of top-notch quality, and Hoverwatch is an excellent tool, and it costs less. So you have to decide how much that 1% of extra quality is worth to you!
For me, Hoverwatch is much better than mSpy in terms of cost, and it offers you almost everything that its competitor provides. But, mSpy is also worth trying spying on software.
Frequently Asked Questions
Here are the answers to some of the most common questions we get from our readers.
1. Can I install Hoverwatch to target devices without accessing them physically?
While there are ways to do that, they are way too complicated and are probably borderline hacking. For your benefit, you need to understand clearly that you can only monitor devices through Hoverwatch after you physically install it on that other device.
Though you can take cover with the stealth mode of the tool, we want you to please be advised that this is not a game and might lead to consequences if you are caught doing it without the permission of the device holder.
2. Can I get Hoverwatch for free?
Believe it or not, we get this question a lot more than you would expect. And unfortunately, the answer is no. You will find a lot of websites on the internet that claimed to have "cracked" versions of the software and hacked APKs, but we ardently urge you not to try those out. They will leave you with no free Hoverwatch and an expensive virus problem on your PC. Also, check – How to get Grammarly Premium for free?
3. Are there discounts available for Hoverwatch plans?
While there are no official discounts available for Hoverwatch services, you can get a discounted price by being smart. The plans allow you to pay monthly, once every three months, or once every year.
To encourage long-term customers, the company has allowed discounts as and when you pay for longer times at once. For example, if you pay for a personal plan monthly, it will cost you around $19.95 each month for 12 months, i.e., around $240. But if you go for the yearly plan, you will have to pay only $199.95.
4. Does Hoverwatch cover every activity of the device I target?
Most of the new users of this tool are disappointed when they use it because they expected the impossible out of it. So hereby, we will let you know that this tool does not exactly claim to cover every activity of your target device. If you are expecting it to tell you what time the phone is set on alarm for, be warned that it can't.
Having said that, it covers an awful lot of things that are necessary and that you need to know. For instance, it includes tracking location, call logs, internet activity, etc. For the complete list, refer to the above section of "Key Features." Also, check these best sports streaming sites.
5. Is Hoverwatch compatible with Apple products?
Although you can access Hoverwatch through your macs, that is limited to monitoring your target devices through it. Unfortunately, Hoverwatch is incapable of tracking and monitoring activities from iPads and iPhones. This is mostly due to the heavy encryption of these Apple products and the very limited developer room to build third-party apps on.
Basically, you can monitor your target devices through apple products, but you can't have an Apple product as a target. Also, check these best games like Mass effect.
The Bottom Line For Hoverwatch
We decided to whip up this informative article on Hoverwatch, considering the heavy need for spyware in recent times. With such third-party programs, you can never trust any program that pops up on Google because most of these websites lead to infecting your PCs with a virus. But now, since you know about spyware programs like Hoverwatch, which are tried and trusted by us, you can always be relieved of the risk of installing third-party apps.
While Hoverwatch may not be the absolute best tracking software ever made, it sure is among the top ones that are accessible to you as the general public (I am pretty sure the CIA would have better ones). It has a total of 12 features that you can explore, and the chances are that you might get more use out of it than just that one feature you were looking for when you found this.
In the end, we would like to leave you with a little bit of caution. This might be a gag for some people, but the use of this tool to interfere in other people's private lives can lead to serious consequences. We urge you to consider that while purchasing this tool. But if you do pay for it, we guarantee you will get your money's worth in no time! Happy Spying.
Some useful links: