Are you looking for the best Wii games? If yes, then you have stumbled upon the right page. Here we have curated a list of 15 best WII games that you can play right away.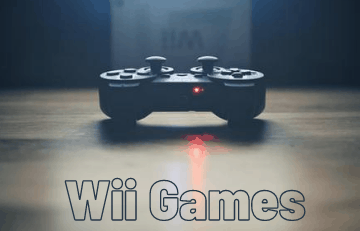 Nintendo WII received a sheer amount of popularity since the time it came into the industry. The platform supports an extensive collection of games from various genres, such as role-playing, sports, education, adventure, and many others.
This vast collection of games can confuse people to choose the right one for them. Also, not all the games are up to the mark.
That's why we decided to create a list of 15 best Wii games for you. The list is not filtered by genre; that means you can see popular games from all sorts of styles.
So, without any further delay, let's get started:
Here are the 15 Best Wii Games of All Time: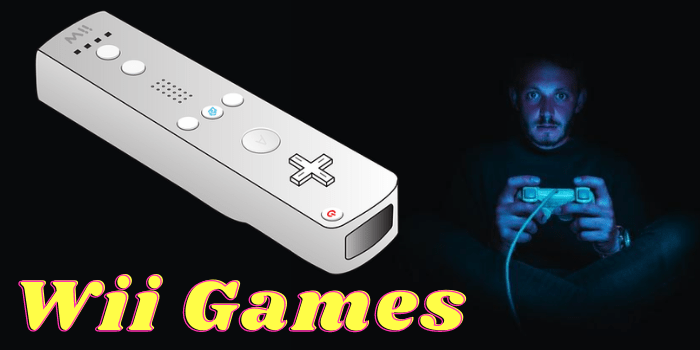 Super Mario is one such game that every 90's kid might have played during their childhood. After the massive success of Super Mario, the developers developed several succeeding versions of it. Super Mario Galaxy is one of them.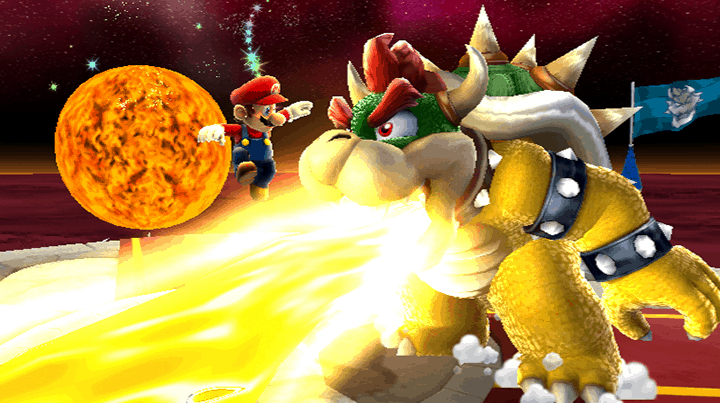 It was released in 2007 for Nintendo's WII platform by Nintendo's EAD Tokyo Studio. It is the third 3D game in the catalog of the Super Mario series.
In the game, you can play as Mario or Luigi, and you will be on a quest to rescue Princess Peach, the princess of Mushroom Kingdom. You have to conquer Bowsers and save the universe from them. During all this, you will explore multiple galaxies and worlds with different environments and gravity.
To protect the princess, you must have to defeat bosses and collect 121 power stars hidden in specific locations. Overall, the game is exhilarating, and I must suggest you consider this one if you are looking for the best WII games.
With over 82.9 million sold copies, Wii Sports is all-time best selling Wii game. It is a compilation of five different games: tennis, bowling, golf, boxing, and baseball to let you fully use Nintendo's motion-controlled remote.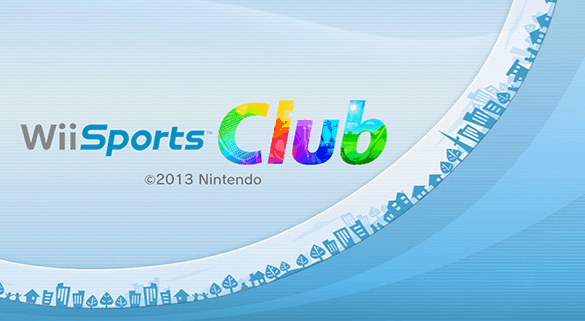 That means you can use that motion-sensing Wii remote to replicate actions such as swinging a baseball bat or a tennis racket. The remote will register all the moments very precisely, such as your speed of swinging, slices, angles, etc.
The game looks very simple but also very exciting. It is a perfect game that you can enjoy with your friends and family. The gameplay is not so complicated; instead, it is so easy that even a newbie can understand how to play it within a few minutes.
It also holds the record of the fourth best selling game of all time, which is an achievement.
If you love playing action-adventure games, then The Legend of Zelda: Skyward Sword is a game worth considering. The game is designed and developed by Nintendo for the Wii platform, and it was globally released in November 2011.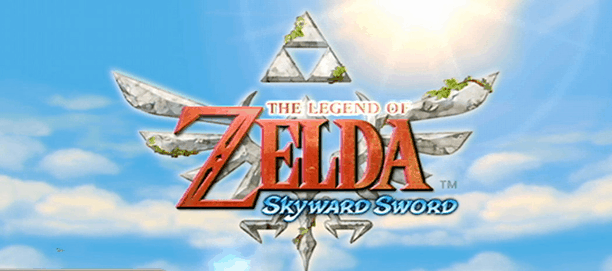 Since then, it received a good response among critics and became one of the top 20 best selling games for the Wii platform.
In the game, you will play Link's role, where you will be wandering around the floating island of Skyloft and the land beneath it to find and rescue Zelda. While seeing her, you will have to solve many environments and dungeon related puzzles and quests to advance the storyline.
You will also have to fight with a spirit named Fi using the sword and shield that can be easily controlled using Wii's motion-based controllers. The visuals of the game are really very impressive, and definitely, you will enjoy playing it.
Wii Sports Resort is a successor of Wii Sports, which got insane popularity among users worldwide. Despite that huge success, people felt that having just five games in their catalog makes it a bit boring sometimes.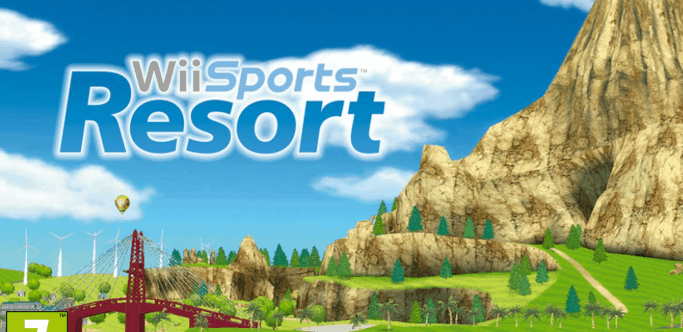 The developers then decided to release a sequel of the game, which has a total number of 12 different sports games available to play. This sequel includes Swordplay, Frisbee, Wakeboarding, Archery, Bowling, Golf, Basketball, Table Tennis, Canoeing, Power Cruising, Cycling, and Air Sports as parachuting, paragliding, and others.
All the games mentioned in the list can be easily controlled using a Wii Remote. The premise of the game is set on a beach named Wuhu Island. While playing games, you can explore the island and its beauty.
The graphics of the game make it really very exciting and visually appealing. The game received considerable popularity and became one of the top ten best selling Wii games of all time.
It is a crossover multiplayer fighting game where you can see all the characters of the Nintendo universe meet and fight against the evil forces.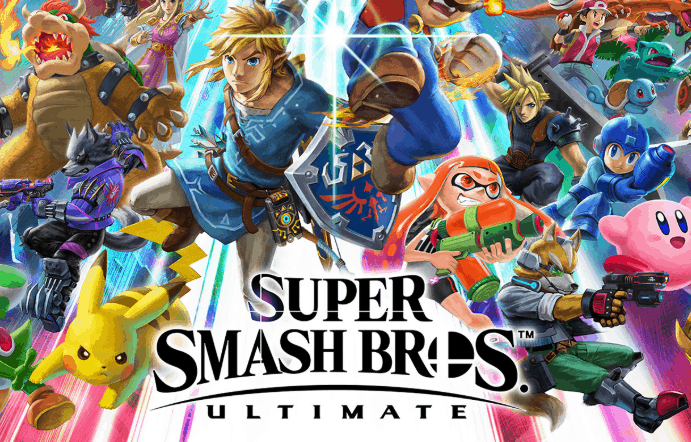 The game sets in the world of Super Smash Bros, which have been invaded and destroyed by a super-powerful entity named — Ancient Minister, and his army of fiend called — Primid.
All the characters of the different Nintendo universes have to fight with this entity. If they get defeated, they will become trophies used by the Ancient Minister to harness your powers.
In the game, if you want to defeat the Ancient Minister and his evil forces, you must have to make strategies and work on them together.
The overall premise of the game is fascinating and attention-grabbing. After all, you will be playing all the famous characters of the Nintendo universe at one time.
This game is the sequel of an old Nintendo 64 game, Sin and Punishment. This sequel is set many years after the original game, mainly focusing on the son of Airan and Saki, Isa Jo, and a girl named Kachi.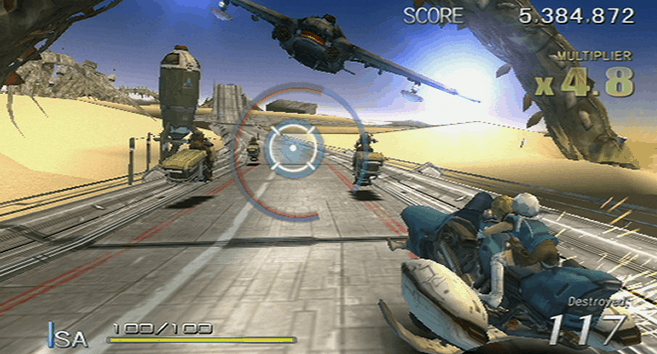 The entire premise of the game is based on two dimensions of the universe — inner world and outer world. The leadsman of the inner world has created multiple piles of earth to fight against beings living in outer space.
The beings living in the outer world assign a girl named Kachi to investigate earth. When the inner world leader gets intel about it, they assign Isa Jo to kill Kachi.
Later, when Isa Jo finds Kachi, he decides to protect her instead of killing her. The visual graphics of the game is very engaging and makes the gameplay more exciting.
Little King's Story is a real-time strategy game that looks entirely derived from a children's book's pages. Cing and Town Factory co-developed the game for Nintendo's Wii platform, and the game was available for global users till the end of 2009.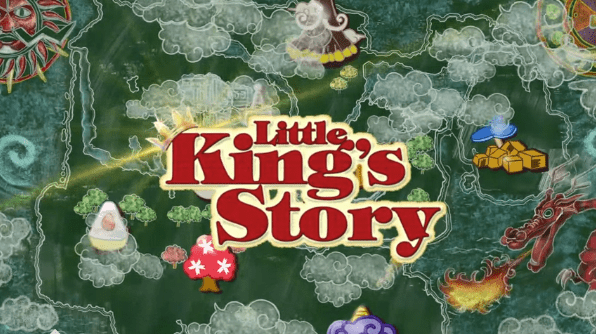 In the game, you will play as a young boy's character named Corobo, who got a mysterious crown that let him lure people to follow his orders. With the help of his crown, the young boy becomes the king of a small village.
Now he wants to expand his territory and make people living in his region happy. For that, Corobo conquers other kingdoms and protects his kingdom from other invaders.
No More Heroes 2 is an action-adventure game developed by Grasshopper Manufacture for Wii platform. It is the sequel of a 2007's viral game named No More Heroes.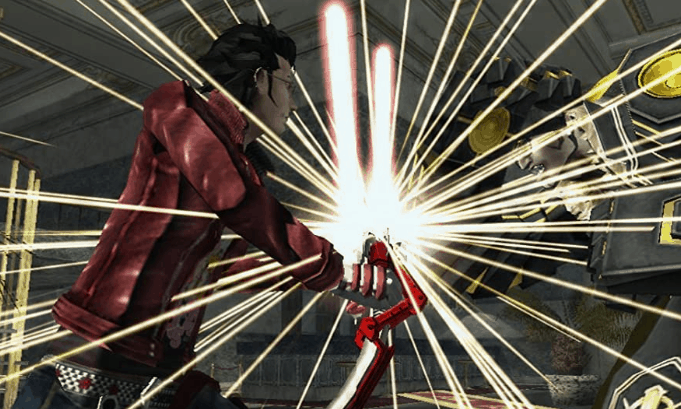 In the game, you play as Travis, who became one of the famous top assassins of the United Assasins Association, but later, he walked away.
But now, three years later, when you came back to your town, you found yourself at the bottom of the United Assasins Association list.
Currently, his main goal is to become the no. 1 assassin once again and top the list. For that, he must wage war. Overall, the game is fascinating and holds you connected throughout the game.
Kirby's Epic Yarn is the tenth installment of Nintendo's iconic Kirby series. Good-Feel and HAL Laboratory have developed the game for the Wii platform.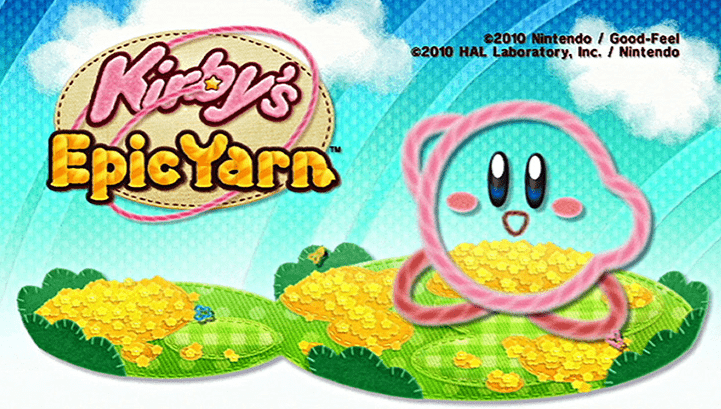 In the game, you play as Kirby, who transformed himself into yarn and sent to Patch Land. Now he must have to help Prince Fluff to collect seven broken pieces of a magic yarn that is required to stitch the land together. It is necessary to defeat the antagonist Yin Yarn.
The game is full of adventure, where you can unfold lots of secrets as you dive more rooted in the gameplay. Kirby can transform into numerous vehicles by leveling up in the game. The music and the graphics of the game are very appealing and pleasing.
It is an adventure sort of puzzle video game developed by Capcom for Nintendo's Wii platform.
The game with an aspiring pirate named Zack and his monkey Wiki joined a gang of pirates named "The Sea Rabbits." Shortly after that, Zack finds a talking skull of the perilous pirate Barbaros.
After that, both make a deal where they decide that Zack will help Barbaros recover pieces of his cursed body, and in exchange, Barbaros will help Zack to find "Treasure Island" and give him his legendary ship.
The game seems inspired by the famous Hollywood franchise "Pirates of the Caribbean." If you enjoy playing such adventure games, then you must give this game a try.
It is an adventure horror survival game designed by Climax Studios for the Wii gaming platform. It is the sequel of 1999's game, Silent Hill.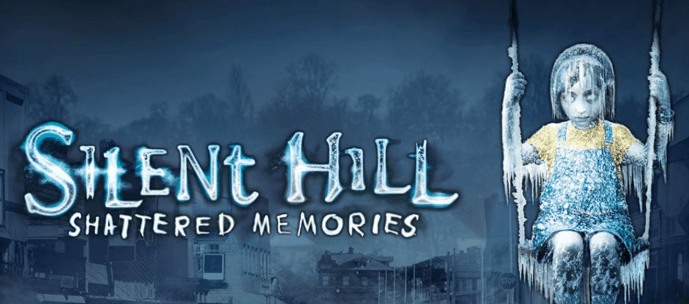 The game shares a similar premise like its predecessor, where Harry Mason looks for his missing daughter in a fictional American town, Silent Hill. But apart from that, everything about this game is different from its predecessor.
This new sequel of the game has a different plot and set of characters. The best part of this game is that it has five different endings, and each of them depends upon the choices you make in the game.
The game might give you some jumpscares while playing it, so make sure you must have a strong heart.
Animal Crossing is a life simulation game developed by Nintendo for its Wii gaming console. The game was first launched in 2008, Nintendo re-released in 2011 as a part of Nintendo Selects collection.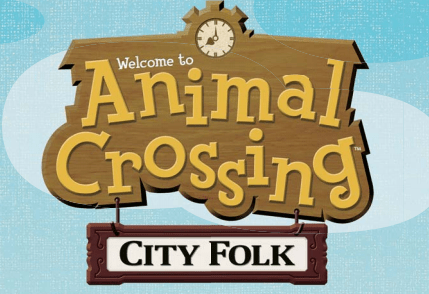 It got prevalent among people, and by the end of 2013, it sold over 3.38 million copies and became one of the highest-grossing Wii games of all time.
In the game, you play the character of a guy living in a rural village with some anthropomorphic animals. Your correct will have to participate in various activities such as planting, collecting stuff, and others to level up in the game.
You can also connect with other players and visit each other's village to perform tasks together. The gameplay sounds very simple, but trust me, it is fun to play it.
It was a viral game of 2012-13, which was designed by Harmonix and published by MTV Games. It is the rhythm-based game where you can play with three of your friends and simulate the popular songs with the help of Wii controllers.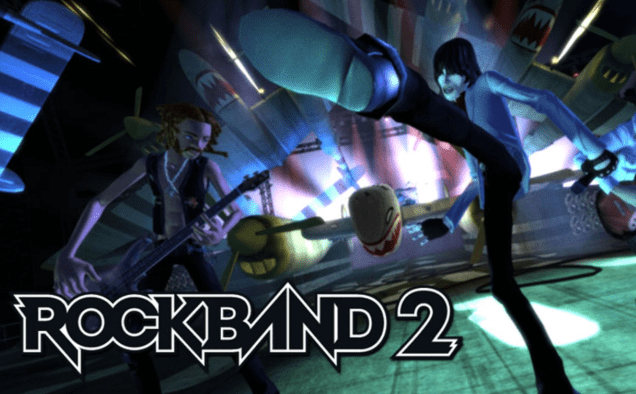 In the game, you can choose what instrument you want to play, such as guitar, drums, and other things. You can even sing the song using a microphone.
The game features multiple gaming modes such as the battle of the bands, drum trainer, world tour, and others. The set comes with 84 downloaded songs and over 1400 downloadable songs, and the list is continuously growing.
If you love playing such simulation games, then Rock Band 2 will surely please you.
Metroid Prime 3 is the sequel to 1986's Metroid series. It is the third installment of the series. The entire series is based on science fiction action-adventure, and in this game, you will play the character of Samus Aran.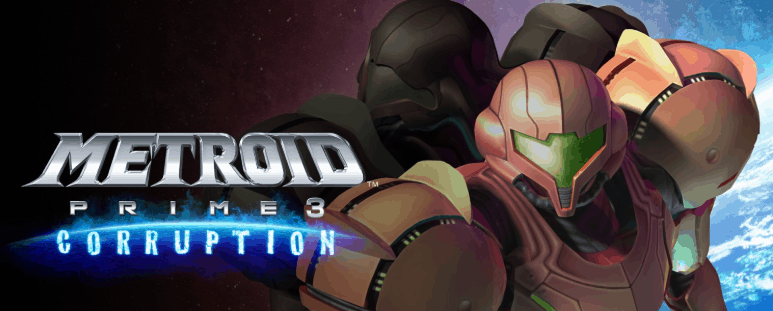 The story sets when Samus confronts space pirates because they have attacked the Galactic Federation Naval Base.
But while safeguarding, they get infected by Phazon. Then to find out what happened with their bounty hunters, the Federation assigns a mission for Samus.
Now she has to prevent Phazon from spreading and save the planet. The game is exhilarating. If you are into action games, then Metroid Prime 3 must be on your list.
Super Mario has always been popular among gamblers worldwide. This version of Super Mario features a combination of collaboration and competition.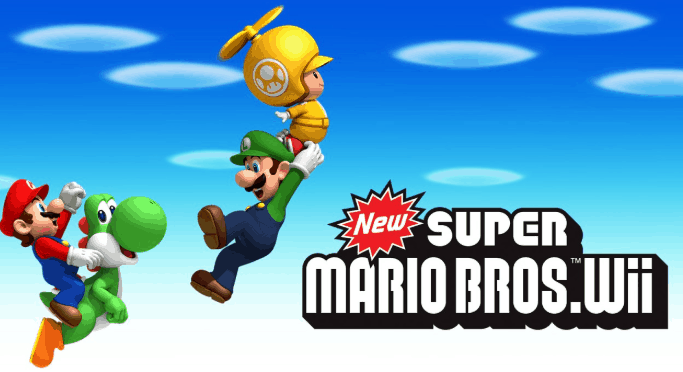 In the game, you will have to choose one of the four Super Mario characters: Mario, Luigi, and two other Toads. Now you can help others to save them menace or push them into it.
The game is entertaining to play as you can trick your friends or play together. The game has different levels and modes to ensure you won't get bored playing it.
One such gaming mode is named Super Guide, where a computer-controlled character will help you complete the level.
If you are looking for the best Wii games, then New Super Mario Bros. Wii should undoubtedly be on your list.
The Bottom Line
So, this was all about 15 best Wii games of all time.
The list features games from all popular gaming genres to fulfill the need of each individual. The listing also features some popular high grossing games along with some underrated unexplored ones.
All the games on the list support Wii's motion-sensing controllers.
With that said, here I am wrapping up this article. I hope it helped you to find the best Wii games for you.
If you have any questions, then feel free to shoot them in the comment section below. Our team will try to answer them ASAP.