If you're searching for the best Android OS for PC, you're on the right page. Below, in this article, I've listed the 11 best android OS for Windows PC to help you in experiencing the android features on your PC. I've also provided 100% working download links for each Android OS. I hope you will like this list for sure.
Android is a vastly used operations system for portable electronic devices such as smartphones, tablets, etc. With vast popularity, you can find millions of applications for various purposes. That's what makes Android a reliable, smart, and trustworthy operating system offering an enhanced user experience.
Here is a list of 11 best Android OS for PC in 2023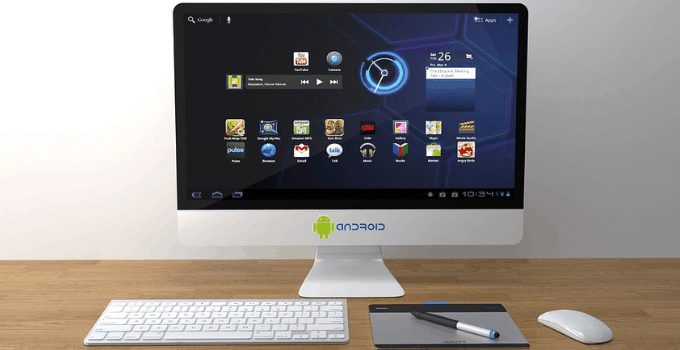 Would you like to replicate the vast and enhanced Android experience on your PC? Well, who doesn't!
In this piece of information, you will get to know about the 11 best Android OS for PC to use in 2023. Choose the one that suits your requirements, and you will be good to go.
#1. Bliss OS x86
Bliss OS x86 is one of the best open-source Android OS for PC. It can be easily downloaded and installed on any Windows, Linux, Chromebook, Mac, etc. based system. The latest version of Bliss OS runs on the latest Android version 9.0 Pie. It has been designed to work flawlessly with smartphones as well as your PCs. If you're looking for the best android and iOS emulator for PC, you can use Bliss OS x86.

The sole purpose of Bliss OS is to offer ROMs that can be used on a variety of platforms. You get a lot of customizations to choose from depending on the device. The x86 version is specifically developed to use on Windows PC. It is compatible with x86 and x86 64 bit CPUs available in the market. The upcoming version of Bliss OS is releasing soon and will be based on Android 10.
Download Bliss OS x86 for PC.
#2. Prime OS
Prime OS is another great platform to use Android OS on PC. It is an optimized version of Android OS made specifically for desktop PCs and laptops. Their sole purpose is to provide Android's user experience to everyone no matter what hardware you use. It is based on x86 OS to offer a desktop experience with Android's clothes on it.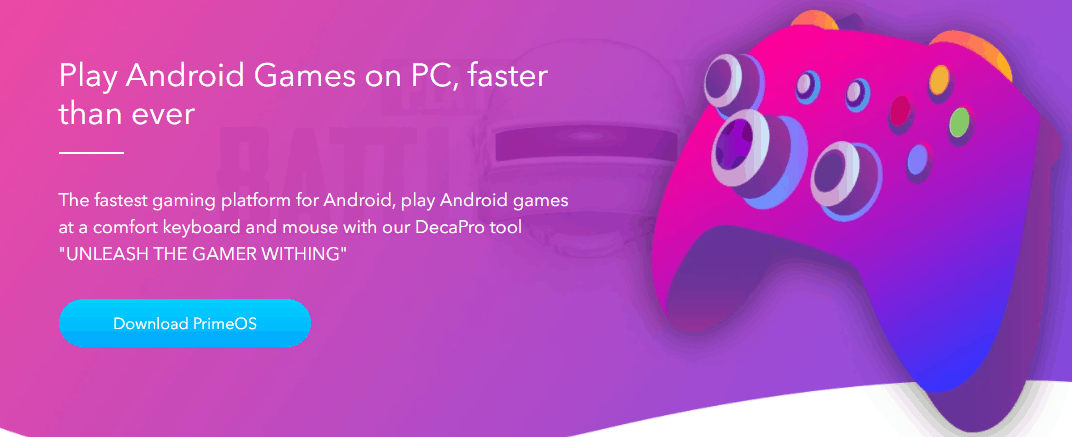 From playing Android games to using various Android applications, you can do a lot with it. While playing games, you can customize the keyboard buttons according to your will. Not just that, you can install Prime OS on your PC using dual boot. It gives you a clear gateway between Windows OS and Prime OS to operate simultaneously.
Download Prime OS for PC.
#3. Remix OS
Remix OS is one of the most popular Android OS for PC. the popularity of the operating system was due to its similarities with Windows. The notification bar and taskbar look a lot similar. It supports 32 bit as well as 64-bit architecture. Thus, you don't need to worry about your system specifications.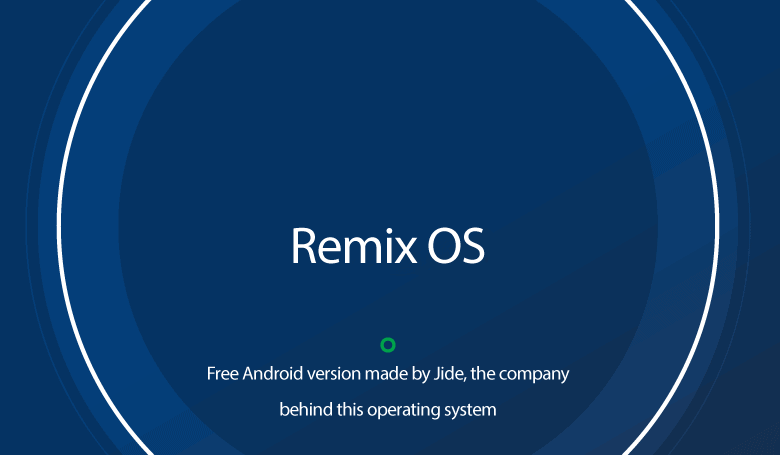 You can run Remix OS in two ways on your system. First, by installing the image file using a bootable USB Drive. Second, by using a persistence USB Drive to run Android as and when needed. In this way, you won't have to give up on your primary operating system.
Download Remix OS for PC.
Also, Read:
#4. Phoenix OS
Phoenix OS is one of the most popular Android OS available in the market for PC. It is capable of supporting 32 bit as well as 64 bit systems with ease. However, the latest version supports only 64 bit systems. It comes in two different variants to choose from viz., for PCs and ARM hardware processors. It has a similar interface when compared to Remix OS.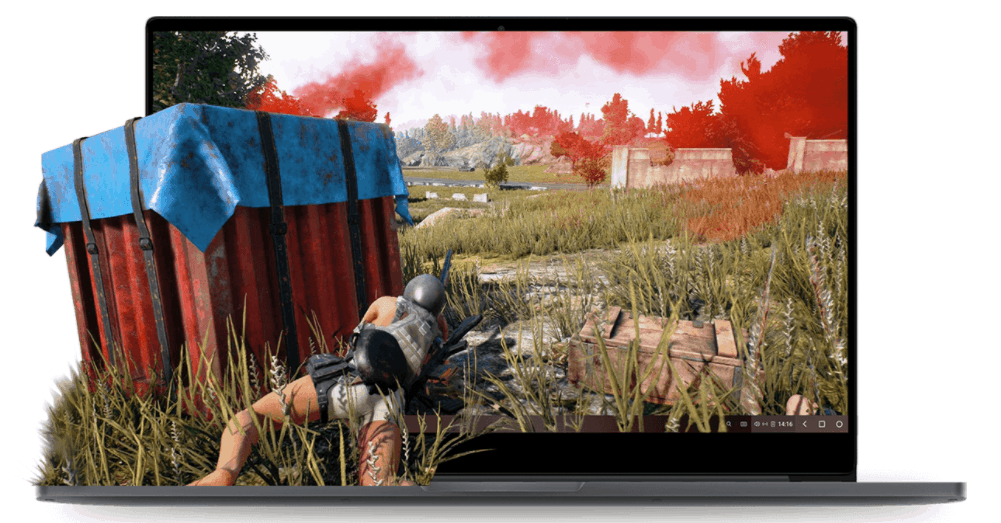 If you are into gaming, you should go for Phoenix OS. With vast customization options and handy tools, it is a complete package. You can install it with ease using a hard drive or a USB drive. The only downside that I found about is that it runs on Android 7, which is pretty outdated.
Download Phoenix Android OS for PC.
#5. Android x86 Project
Android x86 Project was started as an initiative to port AOSP Android for x86 systems. It plays a key role in customizing almost every operating system mentioned in this list. It is a lightweight OS with amazing customizations and features. The user interface looks minimal and is pretty simple to use. It makes you feel like you are using an Android device on a larger screen.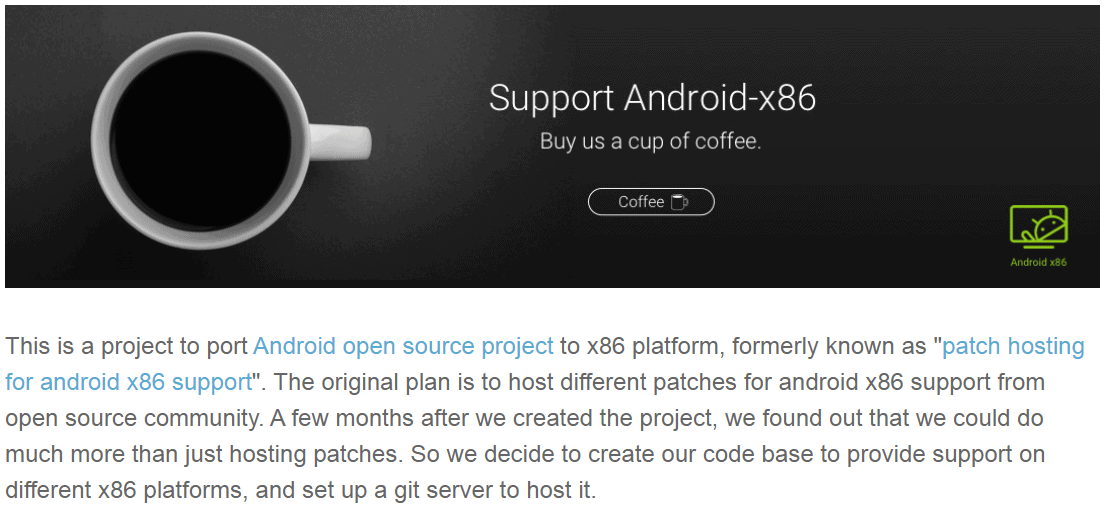 If you don't have good enough system requirements, try out the Marshmallow or KitKat version of the same. Both of them are around 350MB image files and run flawlessly on almost any system. To install the same, you need a USB Drive. However, for the majority of the users, 64 bit is perfect and for some x86_64 bit turns out to be good.
Download Android x86 Project for PC.
Recommended Reads:
#6. Fyde OS
Fyde OS is another great option if you want to run Android OS on your PC. The operating system is based on a chromium fork to make sure it runs flawlessly on Intel-based systems. It supports only 64 bit systems. In case you have a 32-bit operating system, you can choose one of the other apps from the list.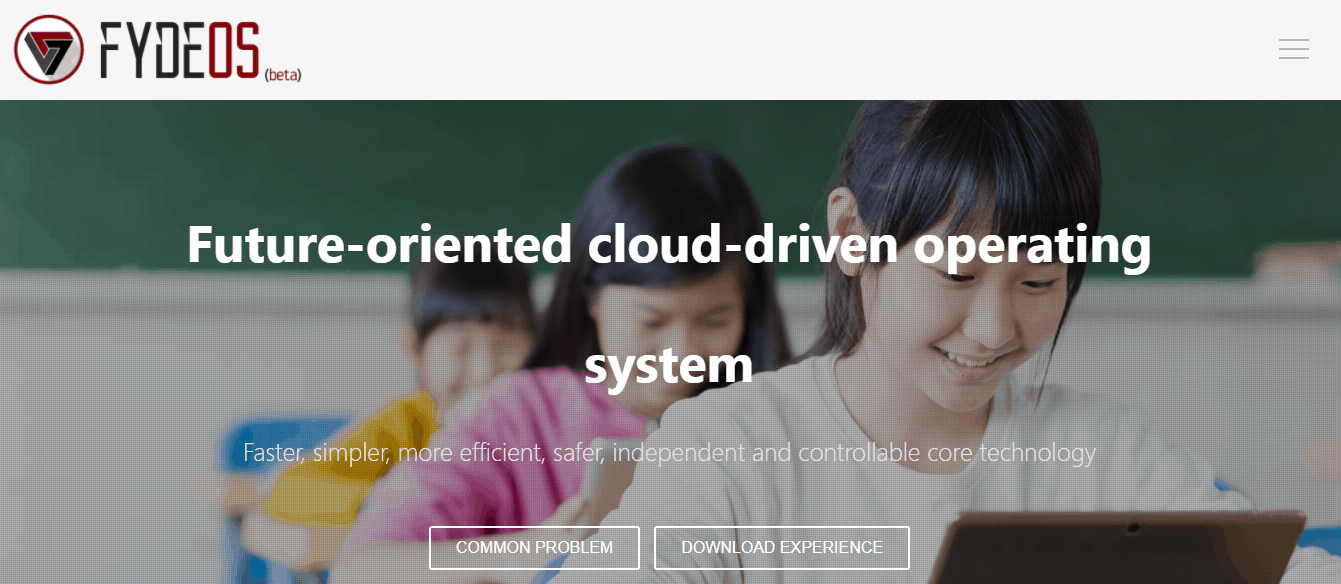 To get started, you can create a bootable USB drive and install Fyde OS on your system. Then, log in with your Google account and you ill be good to go. However, you don't get Google Play Store pre-installed. Hence, you need to load Android apps separately. It has a pretty easy and minimal to use interface. Therefore, sideloading Android apps won't be a hustle.
Download Fyde OS for Windows PC.
#7. OpenThos
OpenThos is one of the best open-source operating system based on Android for PC. It offers a similar experience as x86 on your system. It comes with substituted applications and tools to make it handy for various uses. Although the work of this OS is the same as others, the look and feel are very different.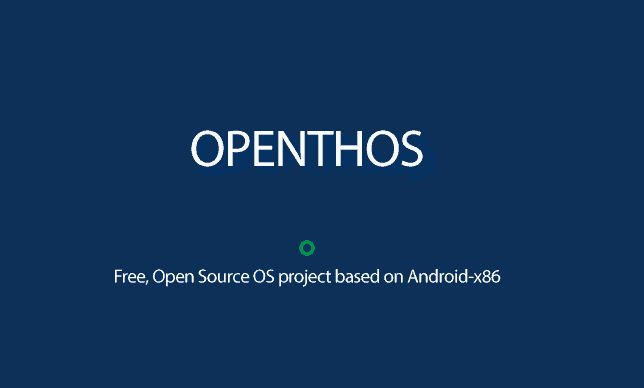 OpenThos has a professional interface with minimal navigation like Windows OS. The menu bar, taskbar, notification panel, etc. look pretty similar. Therefore, you can use it just like Windows with usual controls and navigation.
Download OpenThos Android OS for PC.
Also, Visit:
#8. Lineage OS
Known initially as Cyanogen OS, Lineage OS is the most popular Custom ROM for Android devices. It comes with power-packed customization and tweaking options. It is free to use and open-source Android OS based on Android. Apart from smartphones, you can install it on your system as well.

Lineage OS developers are active everywhere offering the latest Android versions. Thus, you can expect regular updates as soon as something new pops up in the market. You can use dual boot Lineage OS with your primary operating system with ease. Also, it offers elevated features and APIs to make sure it can run flawlessly on your system regardless of the specifications.
Download Lineage Android OS for PC.
#9. Bluestacks
Apart from using operating systems for Android, you can look for an emulator as well. Bluestacks is one of the most popular Android emulators for Windows PC. It runs completely like a smartphone on your system. You can download applications, run app tests, play games, and whatnot.

You can get advantages while playing multiplayer games on Bluestacks. You will have better controlling considering you're running the same gameplay on a PC. Not just that, it can save your phone's storage space and battery. You can look for almost everything to do with Bluestacks as on your Android smartphone.
Therefore, testing applications will be a lot easier on an emulator than directly on your device. You won't have any risk of losing data. Do give it a try if you don't install an operating system separately. You may also like to check out these best games like mass effect.
Download Bluestacks Android Emulator for Windows PC.
#10. Koplayer
Koplayer is another great option if you are looking for an Android emulator for Windows PC. You can run almost all the Android applications and games with ease on Koplayer. With fantastic customization options, feature-rich user interface, and menial navigation, it has all that you can demand.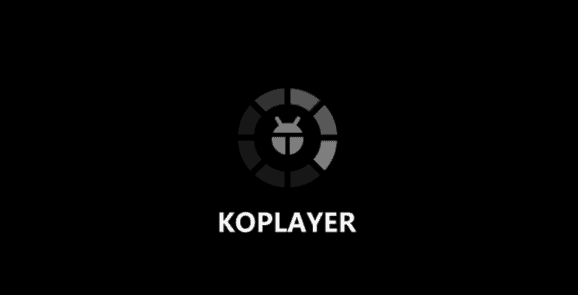 Koplayer is specifically designed for Android gamers who want to play games on PC. It gives you the option to customize controls and tweak gameplay with ease. Also, you can live stream and screen record using the emulator's built-in tools. Apart from downloading apps from Play Store, you can download exclusive applications from Koplayer's app store. Sounds cool, doesn't it?
Download Koplayer Android OS for Windows PC.
#11. Genymotion
The last but not the least option on the list of best android OS for PC is Genymotion. Particularly not an operating system, Genymotion is an amazing Android emulator for Windows PC. It comes with a super easy to use and minimal interface with flawless performance. The interface adapts itself according to the developer's testing scenario. You can pick up an Android device from the list, and you will be good to go.

Genymotion comes with more than one version to be installed. You can choose the desktop version to install on your device with ease. With the same emulator, you can run various versions of Android to test innumerable apps. You can play multiple games by customizing controls and navigation with ease. Also, developers get a free hand while testing their applications for various purposes.
Download Genymotion Emulator – The Best Android OS for PC.
The bottom line
Being one of the most popular operating systems in the world, you might want to run Android on your PC. However, it is not possible to do so directly. Thus, you need to look for operating systems based on Android or Android emulators to install on your system. It will give you a free hand to test and run applications and games simultaneously.
Choose one of the Android OS for PC from the list mentioned above and you will good to go.
Did we miss your favorite operating system on our list?
Do let us know in the comment section below. For more updates and information, keep following Cartel Press!