If you are searching for the best Sims 4 Mods, you are on the right web page. Here, in this article, I will share 20 hand-picked latest best Sims 4 Mods 2023 list. I am damn sure you will love this list.
What is Sims 4?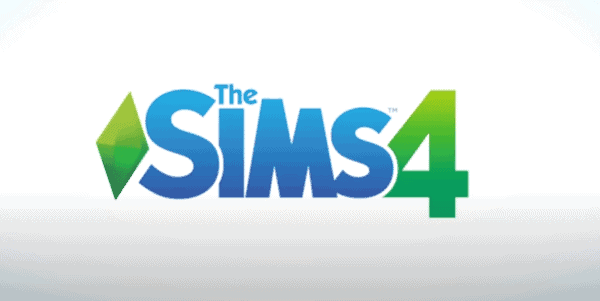 Sims 4 is an amazing game, It came five years back, and it has evolved over the years with some great content backing it up. However, you can only enjoy its full potential when you install some mods. From its early days, the ones who have seen this game are surprised at how Sims 4 mods can transform the game.
Therefore, in this article, we simplify things for you and bring you the best up-to-date mods for Sims 4. So just read on and enjoy it. Of course, you will like these best clash royale decks too.
Top 20 Best Sims 4 Mods 2023 (List):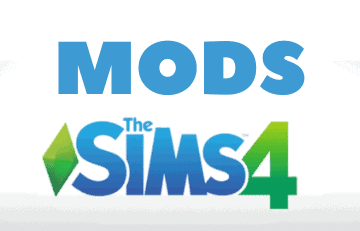 These Sims 4 mods have everything from minor modifications to complete rework. New ones keep on coming almost every week. However, it may be hard to keep track of which ones are the best. In addition, many of the Sims 4 mods have not been updated for years, and any official game updates may make them obsolete.
Here are the best Sims 4 Mods as of this year:
#1. Life's Drama – Free Mod For Sims 4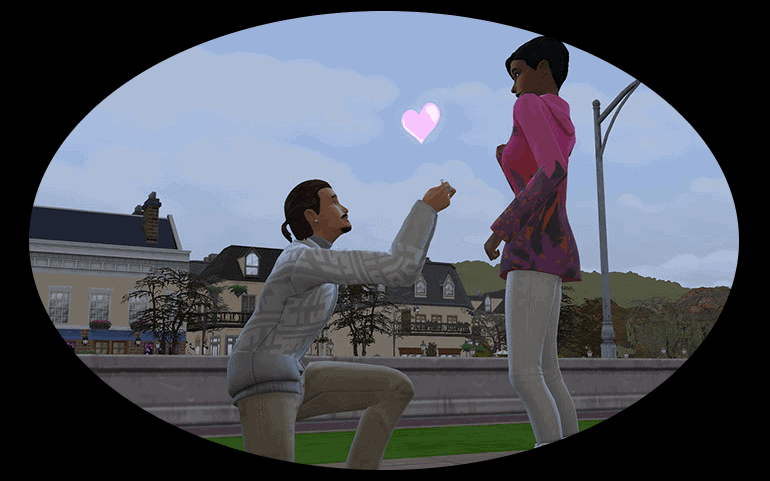 It has 11 new dramatic scenarios that bring excitement and controversy to every neighborhood. You can enjoy watching a couple engaged in an argument, a robber attempting someone's pocket, or a bride escaping from her wedding. Watch as these events unfold and may go about helping the ones in need. Be a Good Samaritan or be a bystander; the choice is up to you. If you go about assisting an NPC in need, you get awarded for your time. You can easily download Life's Drama using this link.
#2. Explore Mod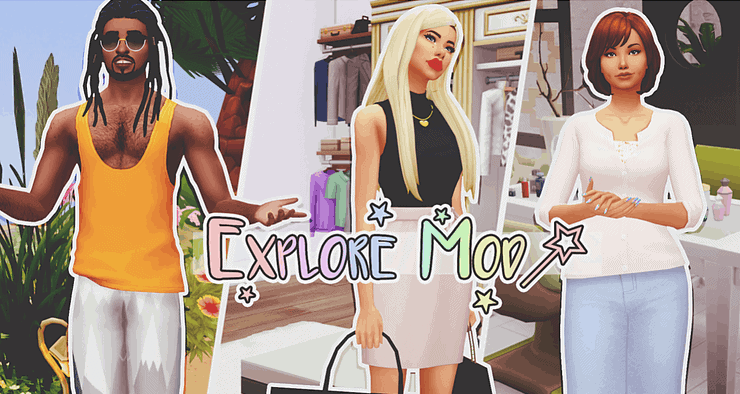 It comes from KawaiiStacie letting your Sims engage in their own activities without you following. In the game, it helps in improving the Sims' relationship with the ones closest to them. Let your Sims explore just by clicking on them, provided they have visited DMV for a license or bus pass. They can go shopping, to dance classes, to gamble, to local attractions, and more. There will be a change in their skill sets and motives based on the activity they are involved in. You can also instruct your Sim to 'Explore With' another character to improve relationships. You can Download Explore Mod too. Also, check out these best GBA games.
#3. Private Practice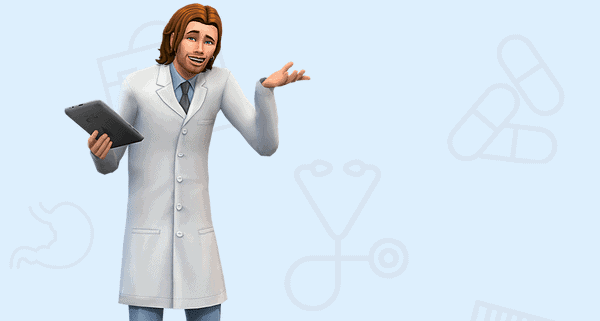 This mod has the objective of revamping healthcare in SIMS 4. It brings health insurance, optometry, plastic surgery, diseases, and pharmaceuticals. You find your Sims doing their best to wind up by winter season or burning stove. Private practice will let you manage more elements of well-being like weight and blood pressure. You will find that it is bundled with Nies' Cooler Sickness Mod. Private Practice Mod works well with getting to Work expansion. It introduces new illnesses and new mood lets with strong effects.
#4. Meaningful Stories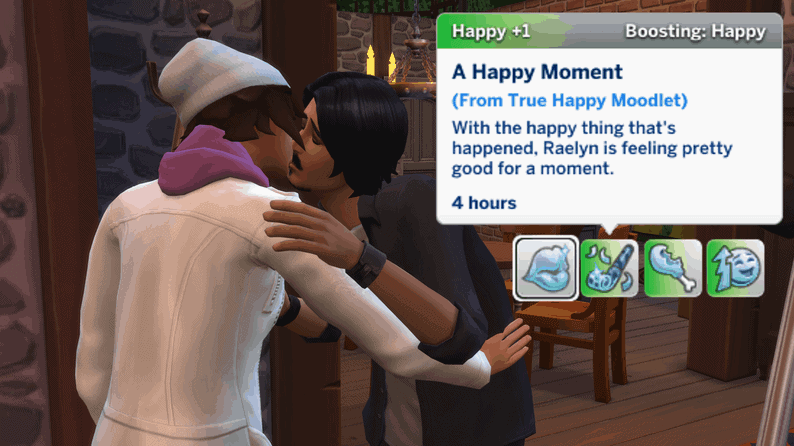 It is a mod pack containing some creative Sims 4, making your Sims more human in many aspects. Consider this mod a must-have in the game. The emotional Inertia ideal is redesigned for this collection, and Meaningful Stories is another well-liked mod here. Emotional Inertia makes moods less predictable and more stable. Then is True Happiness, which changes your Sims' state from 'happy' to 'fine.' Meaningful Stories have a subtle effect when it comes to changes related to the environment, like paintings. It creates variable moodlets, meaning that the same source of mood can give stronger or weaker results at random.
#5. Get a job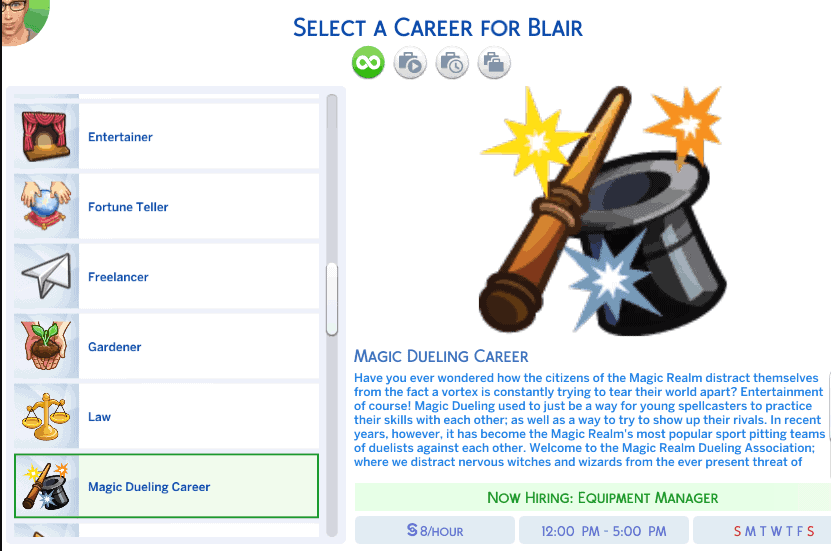 You will find that the players are bringing new careers to ModTheSims almost every week. Therefore, if you search for ideas regarding your Sim, this mod will prove handy for you. The imagination behind it is imposing; moreover, you get a proper chalked-out path that you can follow. Become a tattoo artist, stockbroker, zookeeper, or game developer, and it allows you to follow your dreams. However, there is a word of warning. The custom careers here will not work with career overhaul mods. You can download it from here. You may also like to check out these best IO games.
#6. Custom food interactions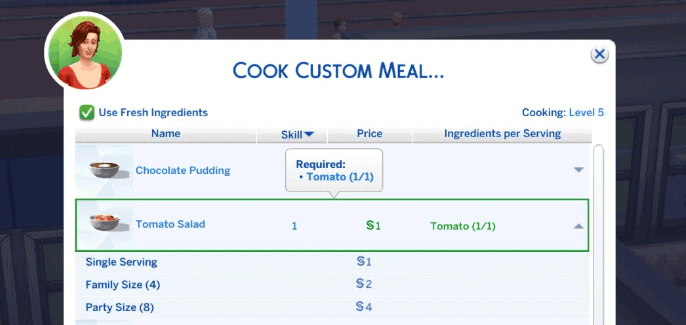 Add culinary creativity with this mod, as it is only placed where you will find new possible interactions with cooking equipment along with a framework. It does not bring any ingredients or recipes to the game. However, you can design a fridge loaded with the meals you want from other kitchens. Once this mod is installed, you will head out to the ModTheSims custom food section and get to the menu. It has several recipes, and you can also grab a bib.
#7. Lifetime Skills Mod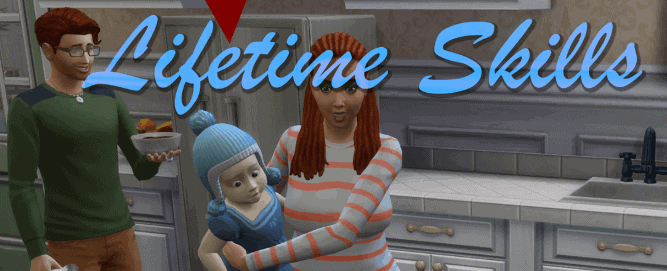 With Sims 4, the issue is that children's and toddlers' skills do not carry over to the next age. Now, this can be a little unfair for all the players. After all, the chores for maxing out all the skills one has to start again. At least the relevant ones need to stay. With Lifetime Skills Mod, skills like thinking will become mental and eventually will transfer into logical skills. In the same way, movement becomes motor and finally transforms into fitness. Here in this mod, the players need not worry about losing the skills again. Also, download Snapseed for PC.
#8. Turbodriver – Best Sims 4 Mod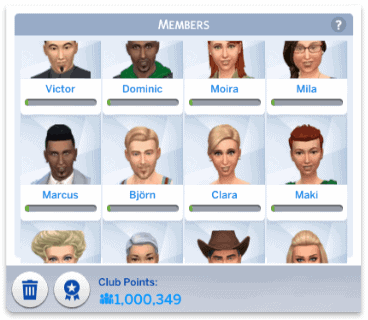 You will realize that Sims 4 is an excellent game, and your saves have existed for a long time. However, it is common for players to find strange things happening around town when they play more extended playthroughs like legacies. Even the players with advanced PCs find their Sims stuck in idle animations, and it can be frustrating during the game, but with a mod called Trubodriver, it is not going to happen again. The developers have worked very hard to sort out the bugs in the game.
#9. SuperSpeed Mod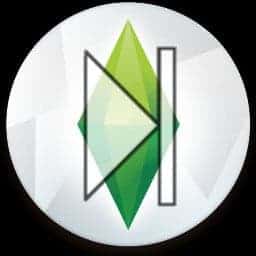 It is a mod by Artum that allows a higher speed into the game, ideal for those who often realize that the fastest pace in Sims 4 is not fast enough. It is not just a feel but a reality of the game. When things are not moving any faster in the game, it can get a little tedious. Also, there can be times when the game may not engage at the maximum speed at times. So watch Sims carry on with their daily routine at a better speed. However, use this mod with caution. You can use this link to download it.
#10. Daily Save Mod

There will be times during your gaming when you will like to duck in a fight or in another stressful moment that demands some fine gaming skills, eventually getting yourself killed or failing the mission. In Sims 4, you will have an autosave function, but that's not good at all. However, with Daily Save Mod, you can save the progress of your game every day. It is a purposeful tool that has seven rotating slots. You may also like to know how to get Grammarly Premium for free.
#11. Deadly Spellcaster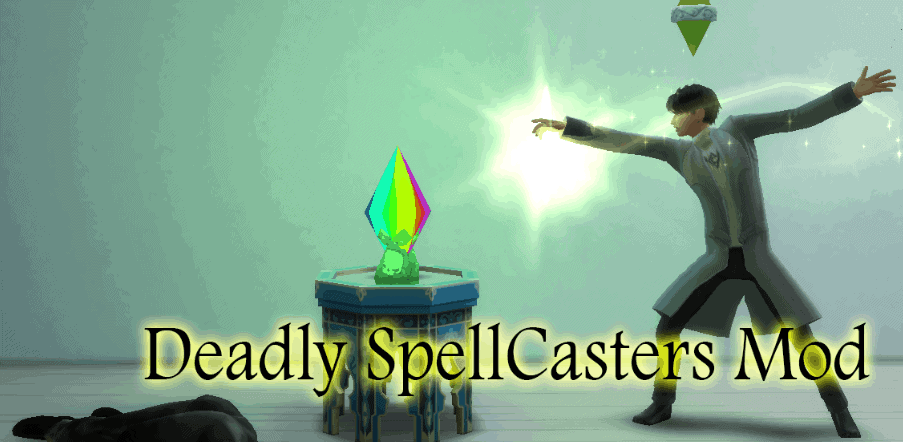 Deadly Spellcaster mod surpasses Realm of Magic for the players with its extreme spells. The shortcomings that the players might have felt in the Realm of Magic are well cared for here in this mod. Andrian_m1 creates Deadly Spellcaster; it introduces harmful spells for Sims to learn. Now any spellcaster can create a disaster as they like using strong attacks that are genuinely dominating. It is time to bring about your Sorcerer Sim.
#12. Have Some Personality, Please!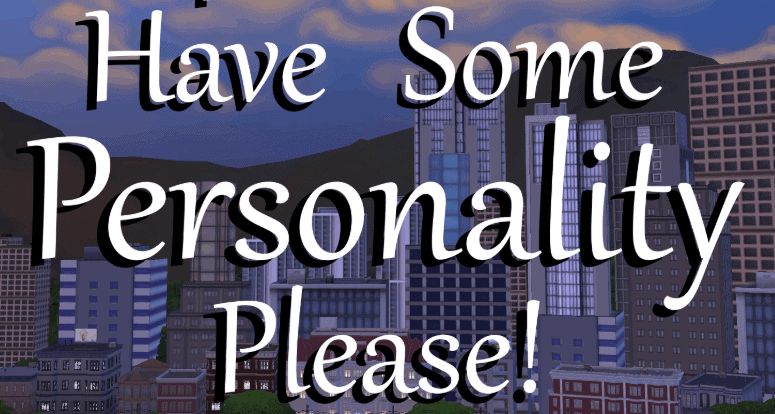 This mod comes from PolarBearSims, and it makes the Sims better reflect their personality. It lets you choose accurate actions for each Sim trait, conversation, mood, and relationship. For example, have Some Personality, Please! will remove Sim's ability to engage in idle conversations. In addition, it lets the sims remain in line with their nature. For instance, if they are romantic, they will choose romance over mean interactions.
It also includes more interactions with aliens, cats, and dogs, as well. You may also like to check out these best sites to watch movies online.
#13. Fantastical Transformations

If you are looking to transform your sims into magical creations or fantastical beings, then there are a few mods that will do it for you. One is the Sorcerer mod created by Triples. It makes your Sim powerful to conjure spells everywhere. As you reach a higher level, there will be epic spells at your disposal, like teleportation magic, becoming immortal, making other sims pregnant, and more.
Then there is another, Mermaid mod by SpinnigPlumbobs. It turns your Sim into a beautiful siren. This mod works on mythology that surrounds the mermaids and includes moon worship and magical powers.
#14. Prime Real Estate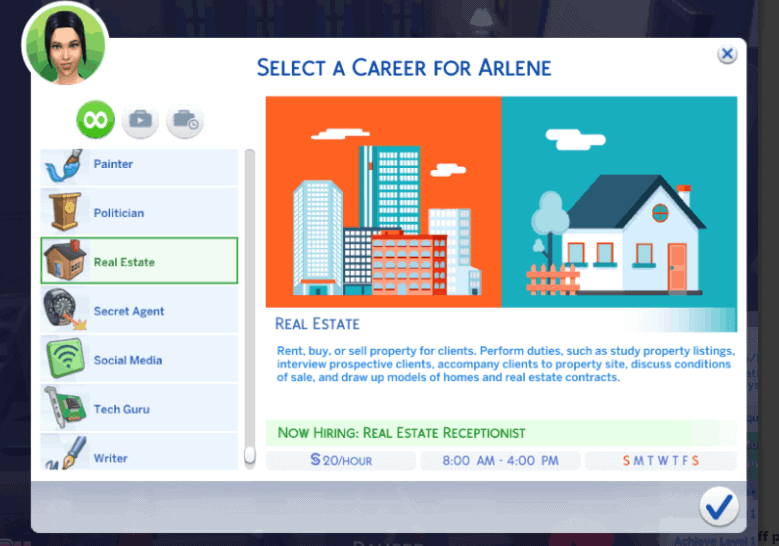 In your efforts to make your Sim perfect, you will like to make your town more extravagant and unique in many ways. There will be plenty of buildings, community lots, and housing that have already been built by your modding community. First, there is Snowhaze's House Boat mod, with which you can make a stylish boat for your Sim. Then is Catdenny's Old French Village, which turns your living similar to a fairy tale fantasy. It has cottages, a café, a garden, and a friendly pub. Hogwarts Museum is another mod that you can explore, as it provides the base building for the Museum. For more information, you can visit this link.
Interested in buying the best laptop under $500? Check out this list.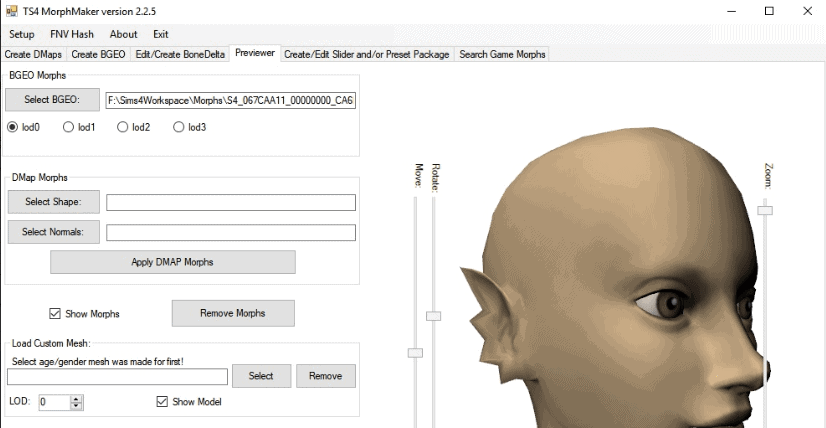 This mod is from CmarNYC, and with it, you can sculpt and shape your Sim the way you want. This mod works well in shaping normal sims, aliens, vampires, and even pets. You can put your imagination into shape here. You can also find tutorials on this. You can also try the wheelchair mod and the gender transition potions mod and will find them heartwarming.
#16. UI Cheats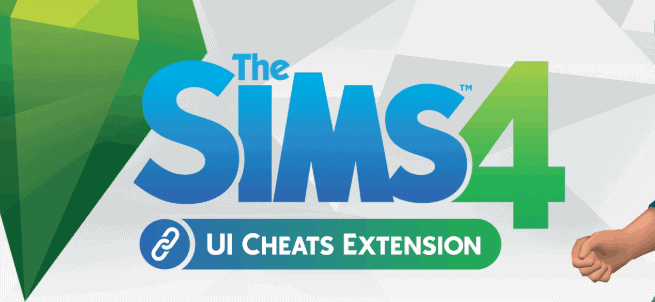 With UI cheats by Weerbesu, you can get into the details of Sims 4 modding. The good thing is that it lets you tweak and cheat the game from the UI, and you need not type any commands for the bidding. Just right-click on any value you want to set it. It gives you ultimate control to play God with your Sims. In this Mod, you can select the time or the money to be added or taken away. The promotional tasks can be finished in almost no time. With UI Cheats from Weerbesu, you get control over every aspect of your Sims' lives. It will help if you use it wisely. You may also like to check these games like Skyrim.
#17. Extreme Violence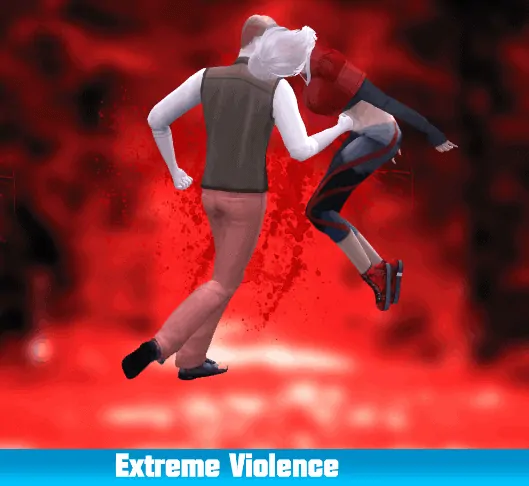 The Extreme Violence Mod created by Sacrificial brings blood, gore, and dark humor to the game. At the time, we get sadistic with our Sims and go about locking them in the basements, downing them, and that can be classified as a pretty tongue-in-cheek nature. This Extreme Violence Mod by Sacrificial will make you recreate a slasher flick. It is all animated cartoon violence, but it can get a little harsh at times. It gets modified as the game gets updated and now has cats and dogs that attack sims.
#18. Become a Sorcerer

This mod by Triplis gives you a choice to bring a little bit of magic to your game. Upon downloading, you have to select Sorcerer as a Trait. From here, you get a choice regarding the magical being that you would like your Sim to be. You have a good choice here in this regard. You can be a fire mage of sorts, burning down houses and setting the ground ablaze. You will find many options and support, and it will be a lot of fun as your games get a little more interesting. Click here to know more. Also, try these PS4 games and PS1 games.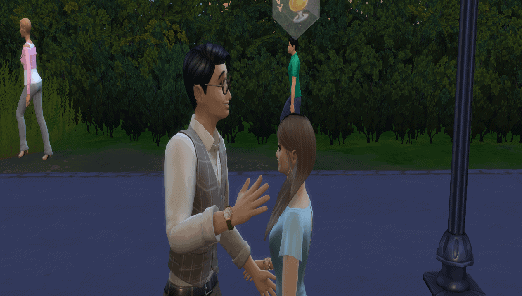 Here is a mod that changes the way a sim works. While you can almost change everything about the way your Sim looks in terms of physical appearance, we didn't have the option of changing the height of the Sim. And hence we had sims that were precisely the same height. With this mod, you get into the aesthetic mode, and it is good fun for the players. Your sims can become taller or shorter, and that makes it look realistic.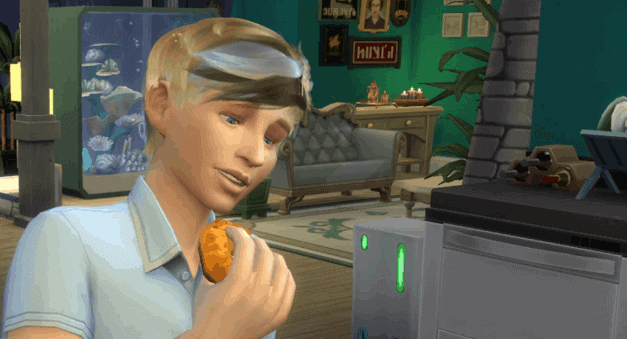 This mod will make your game more realistic and brings a lot of fun to your game. Sims takes a lot of time doing just about anything. However, with this mod, at least one aspect of their life is sped up dramatically. It can be annoying as the sims take a lot of time to eat their meals. It is unrealistic too. Luckily this mod can help you speed up the process. Also, try the best games like the mass effect.
The Bottom Line
Sims 4 has been going strong since 2000, with $1 billion in revenues and nearly 5 million new players. All this success can be majorly attributed to the game's content and the expansion packs. There is so much great stuff that you can do with these mods and add more power and excitement to the game. I hope you will surely like this list of the best Sims 4 Mods. Keep visiting CartelPress.com for more related updates.