PC Cleaners are a good option to protect your device from getting slow and unwanted junk files. In this article, I will share a list of the best PC Cleaner tools to safeguard your device and make it work faster and smoother by cleaning junk files.
Computers are a blessing, and they make so many things so much easy for us. Work, social media, editing, entertainment; a computer takes care of it all.
A slow computer, on the other hand, not so much. You see, a slow computer can undo all the right things a fast computer can do for us. One file may take hours to load instead of half an hour; a five-minute email can take forever to write.
Even a PowerPoint presentation might crash; this is why it is essential to have the best PC cleaner at your asylum.
Reasons To Use PC Cleaners For Windows: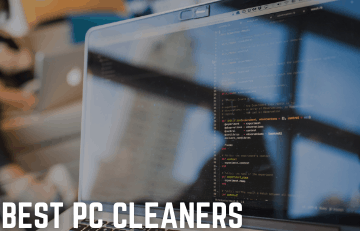 A computer may slow down for several reasons. Maybe there are way too many junk files or obsolete files hogging up your computer's space.
You may not have cleaned the cache folder for a long time; we mean both user cache and system cache.
Worst case scenario, you may have a virus that is slowing your computer down. The reasons for having a slow computer are plenty, but the solution can be as simple as installing a PC cleaner. You may also like to use these best android OS for Windows PC.
Here are the 11 best PC cleaner tools for windows in 2023: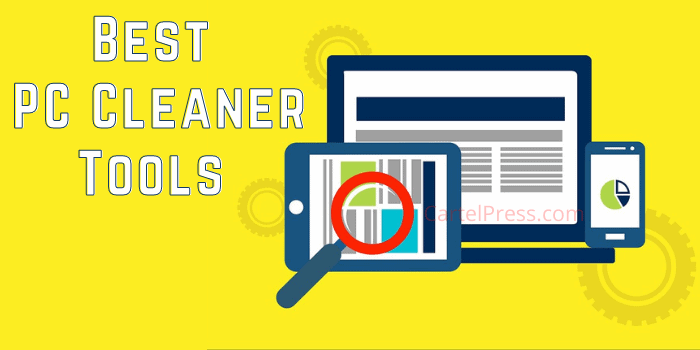 A PC cleaner keeps regular tabs on your computer's performance and makes it easy to clean your computer.
Manual cleaning may be a very complicated or time-consuming task, but PC cleaners solve that issue.
Today, let us look at a few PC cleaners we found to be the best for windows. Here are the 11 best PC cleaner tools for windows!

The first to make our list is the Iobit Advanced SystemCare 13. This one is one of the oldest tools and one of the most favorite tools as well when it comes to Windows. The maintenance and cleaning of any device with the Windows Operating System become easy with this tool.
Additionally, this tool speeds up the start-up process and optimizes the overall functionality of your device. The device is user friendly and is highly recommended by users.
Pros
The software optimizes start-up and internet speed.
The tool is economically priced and user-friendly.
The tool protects private information.
Cons
The customer care services are hard to avail of.

The Auslogics BoostSpeed is a diverse PC cleaning tool with several features that amp up the cleaning experience. The PC cleaning tool does an impeccable job of restoring the system and stabilizing the functions. The system effectively removes all the junk files and prevents virus effects along with junk removal.
You can schedule automated system maintenance and, on top of that, get complete privacy protection. Lastly, the unique identification and rectification of booting issues make this tool an absolute necessity.
Pros
The PC cleaner keeps private information safe.
You can schedule a PC clean up with this tool.
The cleaner helps enhance the device's speed.
Cons
The price is a bit in the higher range for the extended version.
You might also like to check out this list of best music players for Windows 10.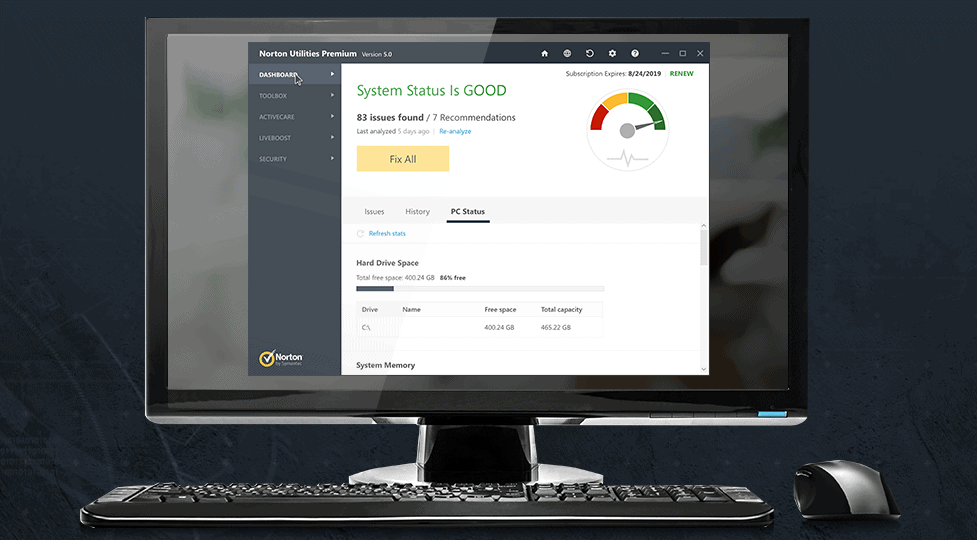 Norton has been a known brand when it comes to good PC cleaners. The Norton Utilities Premium is, hands down, one of the best PC cleaners to get hold of. The system is equipped with genius algorithms that scan your entire system to determine your device's problems. Then your system's device also acts as an uninstaller tool that can remove redundant and garbage files that are harming your system.
The software is complete with the most advanced technologies that can help you prevent your system from lags and crashes. The overall performance of this tool is impeccable and comes highly recommended.
Pros
The tool identifies issues very swiftly.
The software also monitors your system thoroughly.
The advanced technologies and algorithms provide the best services.
Cons
The options for installation is limited.
Note: Norton Utilities Premium PC Cleaner is a paid tool.

An excellent cleanup tool will help you identify issues, rectify them, and keep adding points at bay. AVG PC TuneUp does precisely that and more. The application has top-notch identification systems that help in checking the device for issues and resolves them too. The "Programs on Demand" technology that this tool possesses is one of a kind.
Through this technology, unnecessary programs are temporarily disabled or put to sleep. Helping in the optimization of your device's performance and giving you the best results. The AVG PC TuneUp is for you if you need an all-rounder for your PC.
Pros
The tool is user-friendly.
The Clean up system can save battery life.
The automated systems work efficiently.
Cons
The system uses quite a few tools to achieve results.
You might also like to know how to optimize windows 10 for gaming?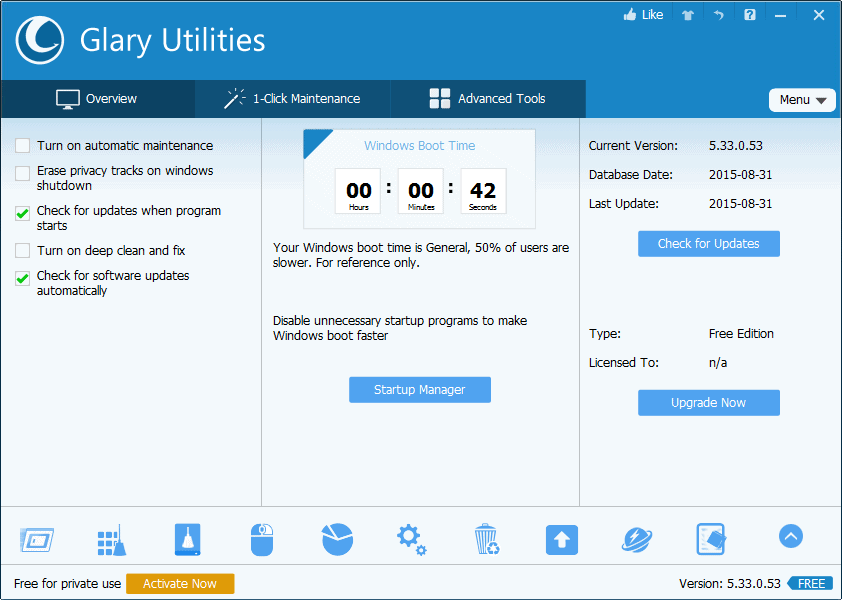 Up next on our list is Glary Utilities; this is one of those PC cleaners that take care of almost all your issues. Power-packed with more than 20 different tools, it will surely maximize your device's performance. The system also features a one-click option that cleans up your device at one go without you having to configure every time manually.
You can clean separate files, defrag Hard disk, resolve registry errors, and a lot more with this tool. The frustration of not being able to optimize your computer goes down to zero with this tool.
Pros
The tool is easy to maintain.
The system regulates and monitors the device to optimize the same.
The PC cleaner can protect your device.
Cons
Internet speed does not see any developments.

If you are a gamer and most of your time on the computer is spent on gaming, this is the software for you. Razor Cortex is one of the most famous and capable multi-purpose system cleaning tools. Adequate for handling deep cleaning and removing junk, this tool optimizes your RAM to the best of its abilities.
The system additionally defrags your device's memory and halts all the unnecessary background processes. Razer Cortex is an excellent choice for gamers as gaming potentially takes a huge toll on a computer, and this tool can handle that load.
Pros
The interface is user-friendly and straightforward.
The tool optimizes the gaming experience.
The tool can do a deep cleaning.
Cons
You need a .Net framework to use this tool.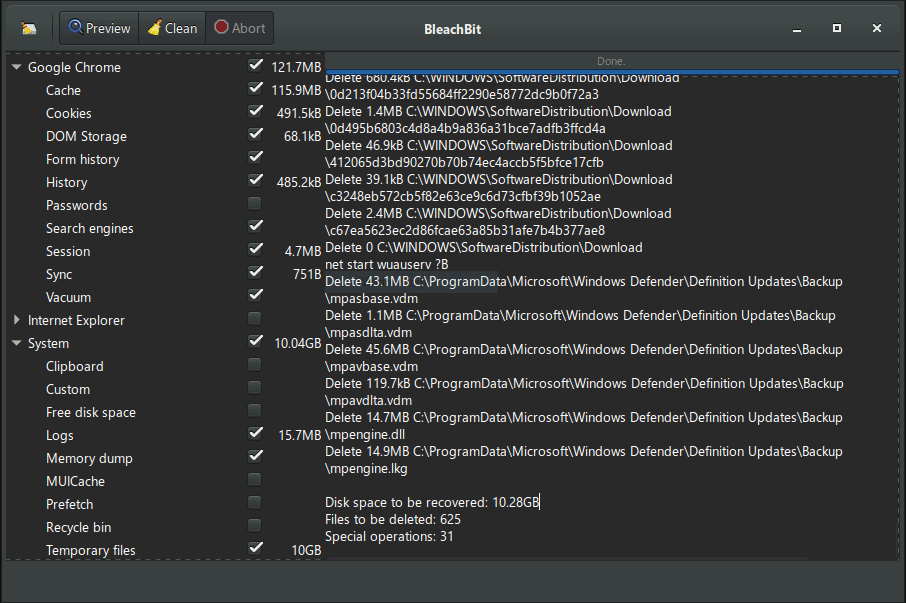 BleachBit is a relatively new tool, but it has done exceptionally well so far. The PC cleaner not only cleans up your PC as it claims, but it also comes packed with many more features. The tool cleans up cookies and cache and does a thorough sweep to optimize your device.
The software also comes with a privacy protection feature; on top of that, you can use this tool to clean your internet history. You can shred files and remove logs with the help of this software as well. The BleachBit PC cleaner is an all-rounder and an option you can blindly go for.
Pros
The software gets automatic updates.
The application does not take much space.
The system alerts are easy to understand.
Cons
You cannot back up information from this tool.
You might also like to know how to clear the command prompt screen?

PC Booster is an impeccable tool that allows you to remove unwanted files and clean up your computer. The software specializes in isolating and deleting files that hamper the functionality of your device. The application also works wonderfully in optimizing games and applications on your device.
Deleting unwanted and temporary files is another job. This software does all too well. The PC Booster is a useful cleaning tool for anyone who needs a thorough and smart cleaning of their device.
Pros
The software can isolate and treat harmful files.
The software optimizes games and other applications.
The tool can boost the overall performance of the device.
Cons
The free version has limited features.

Avast has been a known and trusted clean up system for a long time. The impeccable optimization and boost features make this a must-have for every heavy user. The tool keeps consistently boosting the memory of the device, which helps it in being consistently fast.
The agency also does a beautiful job of removing redundant files that simply lay around for nothing. The identification of harmful files is also made a lot easier by this cleaning tool. One can only wonder about what they were doing by not getting this software for themselves!
Pros
The cleaner has a statistical layout.
The tool is equipped with multiple optimization features.
The tool is straightforward to use.
Cons
The budget is on the higher end of this tool.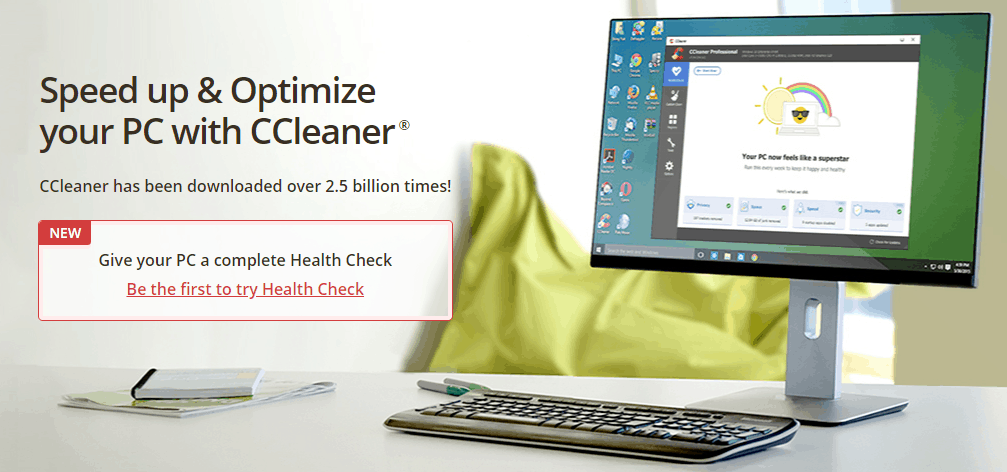 CCleaner is one of those tools that has a literal fanbase instead of just a user community. The device is well functioning and admirable. The one-click optimization features save you time and energy of having to customize each clean up manually.
The system does a thorough scan and gives you a good idea of making your device lag. With additional commands, it can remove all those files and optimize your system in one go. You can also clean your browsing history and cookies through this software and protect your private information.
Also, check: How to check the age of my computer?
Pros
Automatic updates that improve the software.
The tool does deep scanning and figures out issues.
The system protects your device from the harmful effects of the internet.
Cons
The application could do better with more configuration options.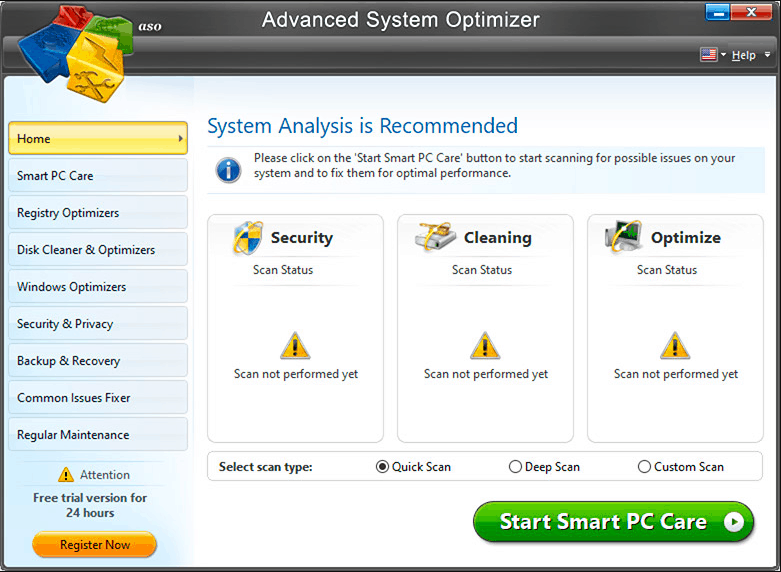 The last PC cleaner to make the list today is the Advanced System Optimizer. The PC cleaner does a great job of cleaning and optimizing your device. The tool comes equipped with an easy interface and is relatively straightforward to use.
One of the best features of this software is that it blocks advertisements and pop-ups while in use. The updater notifies you whenever new updates are available, so you do not miss out on the best features. Also, try these best beat making software for PC.
Pros
The system scan is very efficient.
The tool helps in blocking ads and notifications while gaming.
The system protector keeps your information safe and secure.
Cons
There are too many features, and it might be confusing to some users.
The bottom line
Cleaning and boosting your PC is essential as a lagging device will inevitably be an issue for most of us. With a useful PC Cleaning tool, that problem can be solved quickly and instantaneously.
We hope you found this article helpful and found the best PC cleaner that suits you the best. Till then, make sure your device is safe, and so are you!
Keep reading Cartel Press blog for more articles like this.