Are you looking for the best music players for windows 10 OS? Great! You're on the right page if you were searching for the best music player for your Windows 10 system. Here on this page, I've listed 11 popular and easy-to-use Windows 10 music player apps that can fulfill your music requirements without any doubt.
Windows 10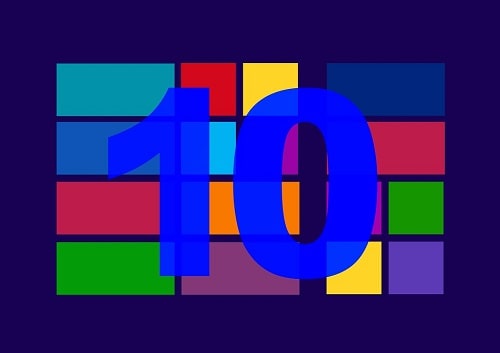 Windows 10 has been an operating system worth having since the day it launched in 2015; the system has made using computers and laptops so much easier and smoother. There are multiple kinds of users of this platform; in fact, everyone is using this platform.
This has resulted in many other brands making software and apps that are compatible with this platform for the best experience. Many editing apps for videographers and photographers, many gaming software and boosters for gamers, many movie players for film lovers, yet, not much for music enthusiasts.
You may also like to download TikTok for Windows PC.
11 Best Music Players For Windows 10 in 2023: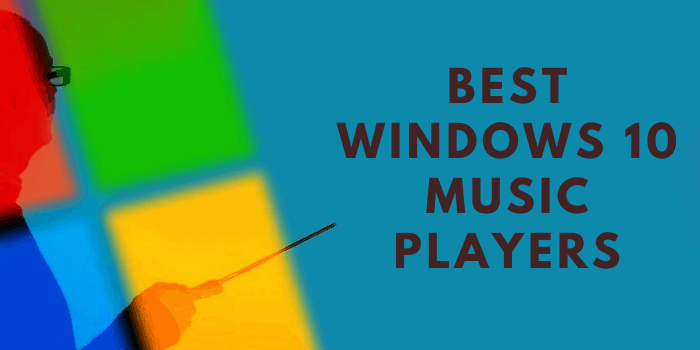 Music enthusiasts spend a lot of time, energy, and effort curating the best playlists; therefore, it is only fair that they deserve the best platforms to enjoy these playlists. Today, we have brought the best music players available in the market that are compatible with Windows 10 and are the best available to date.
Equipped with the most advanced features and sound enhancement facilities, these music players are sure to give you the best experience you've had to date on your device.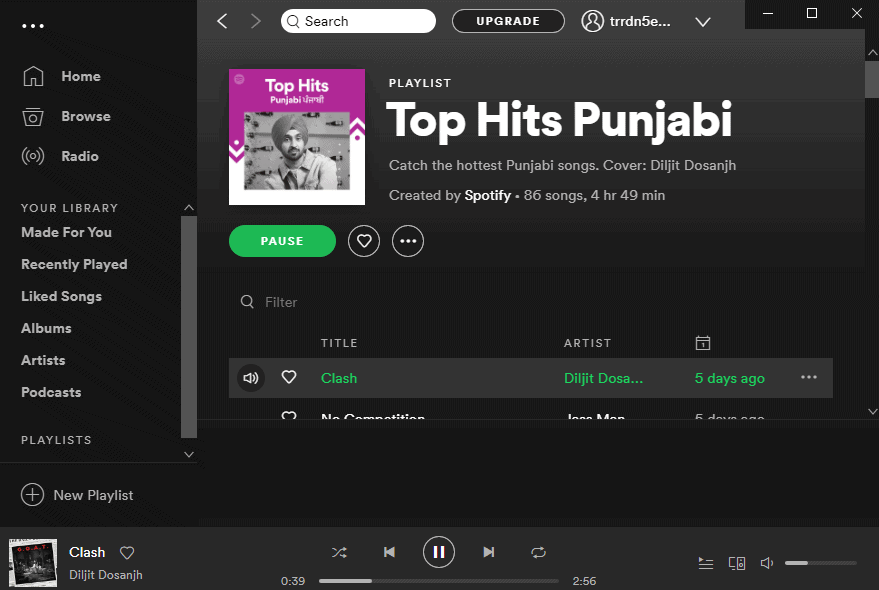 Most of us know how great Spotify is for our mobile phones and how easy it operates. But the desktop app for Spotify is terrific for streamers everywhere too.
Not only does it allow online playlists, but it also has the option of playing the local songs saved on your device. You can simultaneously check what your friends are listening to, and if not, you can have a private session on the app as well.
The one feature specific to Spotify is you can also stream podcasts along with the usual songs that you'd listen to. The app looks pretty, is easy to use, and have millions of songs at your disposal. No wonder so many people love it, and you would, too, once you get started with it.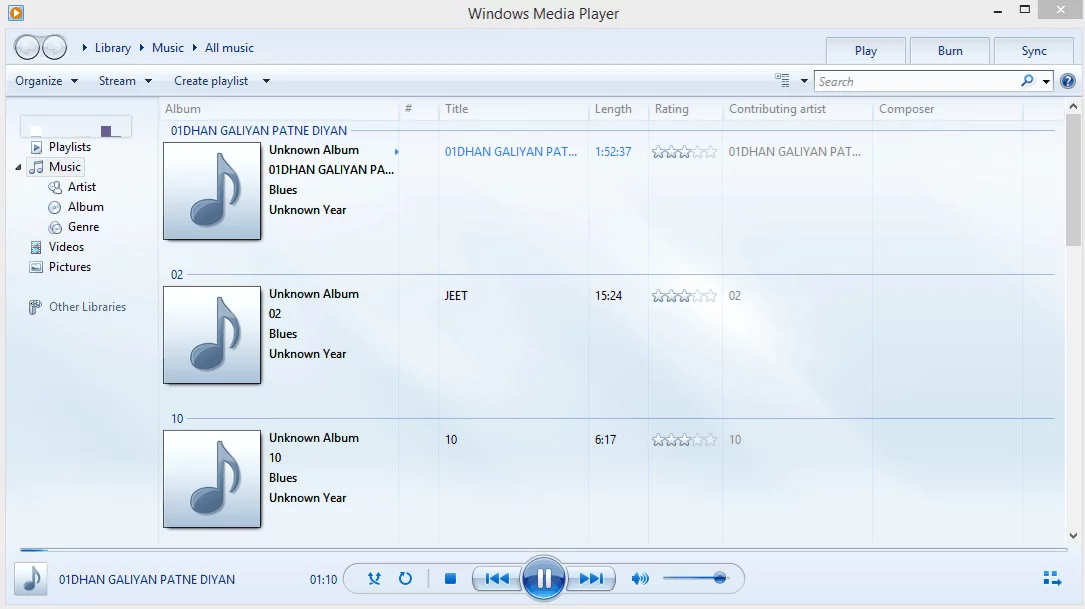 The veteran music player then comes pre-installed as part and parcel of Windows for ages. This media player has always been sincerely effortless to use.
The media player has evolved over the generations, and now it comes equipped with multiple kinds of skins if one doesn't like the simple, sober look of it. Count on this media player when you have audios in more than one format, as it can play almost any form of sound known to humankind.
If that wasn't enough, the media player could share your playlist with your friends and locals. Overall, this veteran application is necessary, but it does its job entirely, and if you don't have extravagant wants, trust us when we say this is the best way to go. Also, download ShareIt for Windows PC.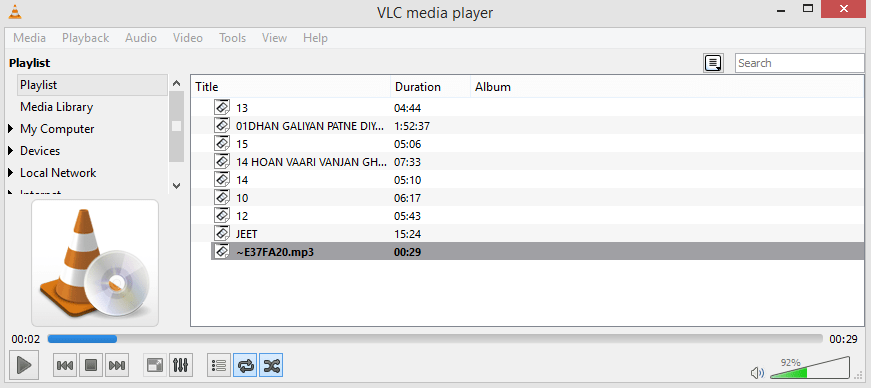 Another name that you would inevitably find associated with Windows operated devices is the VLC media player. The orange traffic cone is something we are very well acquainted with and used to.
Apart from the usual playlist making, easy network sharing, smooth running, and supporting many different audio formats, VLC also houses online radio services that randomly shuffle what they want to listen to and choose from the range of radio services available.
Suppose one knows how, then VLC also converts any audio format into another, downloading and streaming YouTube videos, records, and so many other things. Overall, this is one of the best free players can have on their devices.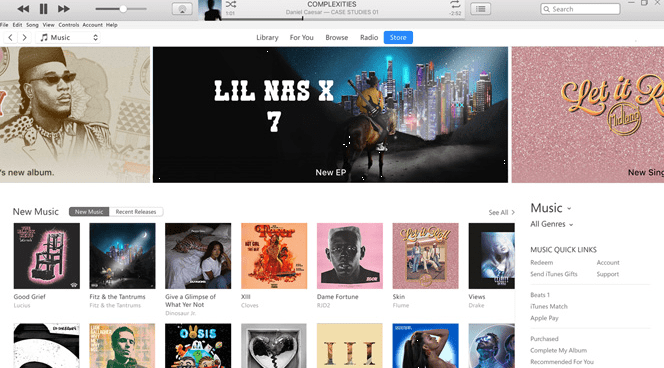 The music player that Apple developed to cater to all of its devices has been made available to other operating systems and methods not very long back. But the quality of the software is so superior that it quickly made its mark on different systems and became one of the best software to have if you love music.
The features of this software are endless, it can play your local music, play the music you have purchased from the Apple Store, and if you have an Apple Music account, it also plays music.
The music player can run many audio formats, has an equalizer, metadata import, and a compact model. It is ultimately, an aesthetically pleasing software to look at as well. With the fact that it is an Apple backed software, expect high-end updates and latest technologies at your Asylum always.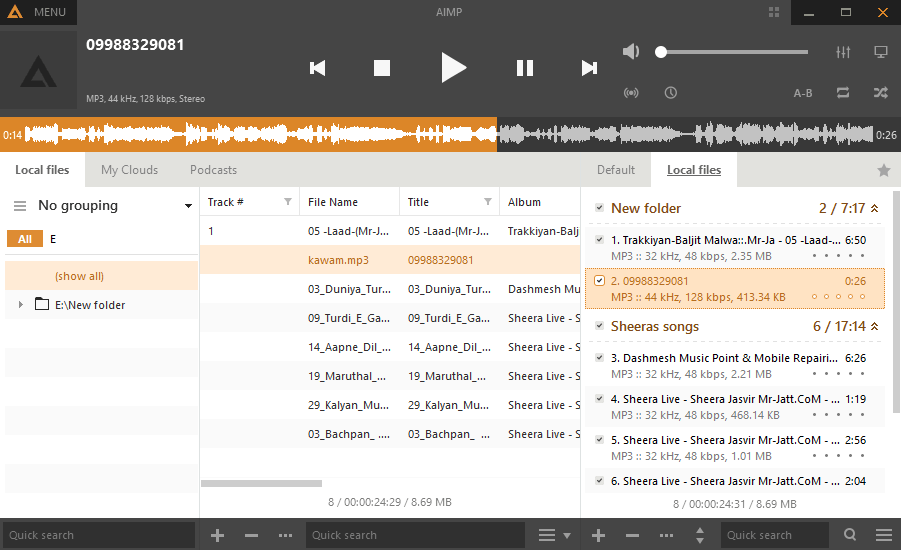 AIMP, or Artem Izmaylov Music Player, is an app that was developed in the year 2006. With one of the best-looking interfaces on the market, AIMP is undoubtedly the music player for you if aesthetics is what you seek and good quality.
The software features an 18-band equalizer, which enables superior music enhancement and experience. The unique feature that makes it worthwhile is that you can detach and play your playlist from the software.
Changing themes is as easy as making a click. All these features only keep adding to the fact that this is one of the best music players for Windows 10.
You might also like to check these best Windows 10 optimization tips for gaming purposes.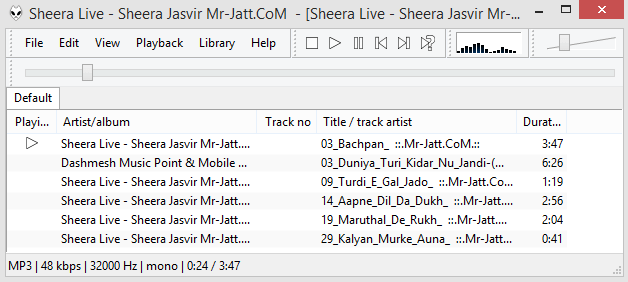 Foobar 2000 is an audio player software created for Windows 10. The software has a massive fanbase who swoon over how great it functions. The modular design enables the player to be customized and new features to be added with ease.
The software supports automatic meta import, CD ripping, can access compressed archives like ZIP, and can play multiple forms of audio formats with ease. Lastly, there are numerous shortcuts you can customize your keyboards with, making this software your own and absolutely how you want it.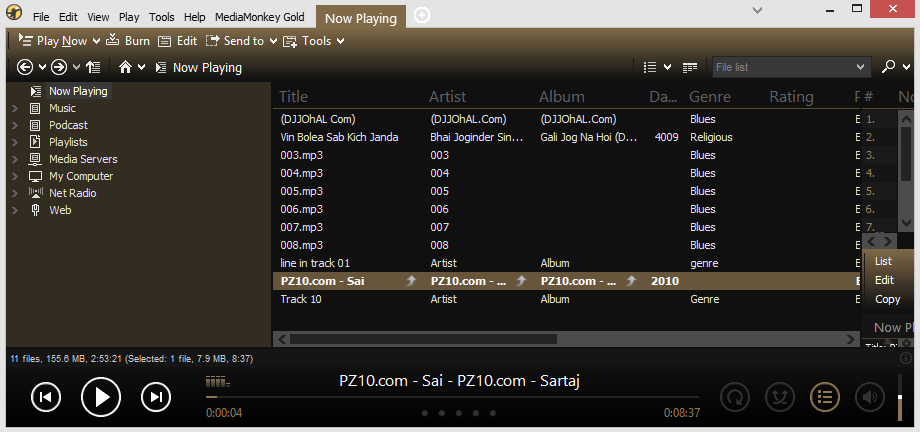 Media Monkey is a fantastic yet free software that can help you organize your playlist and music and make your audio archive a lot less cluttered. The software can play numerous audio formats, but that's not the end of it.
The software can automatically tag audio files, help you sync devices and playlists, stream audio over the network, burn and rip music into CDs and DVDs. The software can further automatically control volume, convert audio format, and so much more.
The jukebox that comes with the software enables one to create a party playlist from their own and pump up any party and add life to it. We can go on about why it is one of the best, but that would leave very little to your exploration, so what are you waiting for? Check this player out!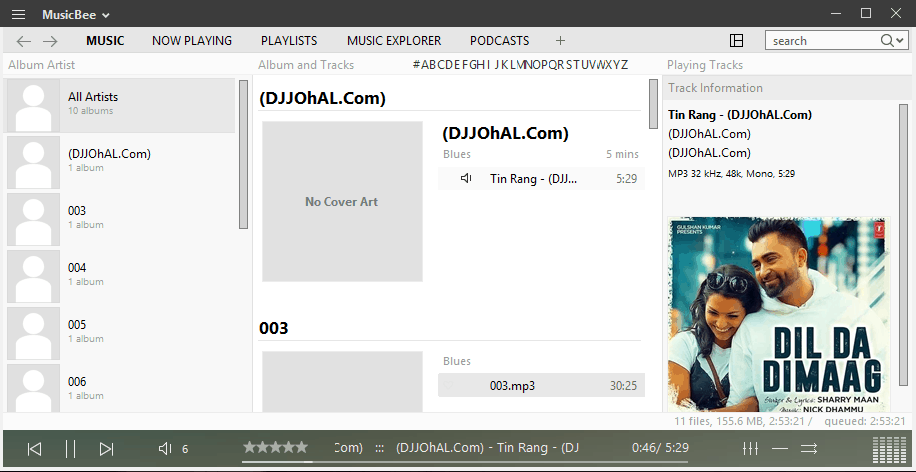 MusicBee is quite easily one of the oldest Windows 10 music players that have been around. Therefore, it has been developing over the ages as per the users' newest needs and demands. With a very clean and well color combined interface, the software looks appealing and very easy to use.
The software can import your music library from other platforms like iTunes. The software supports multiple formats of audio and is easily one of the most user-friendly software. Lastly, it can sync up with your phone, different iOS devices, and USB players.
You may also like to download Tencent Gaming Buddy for Windows PC.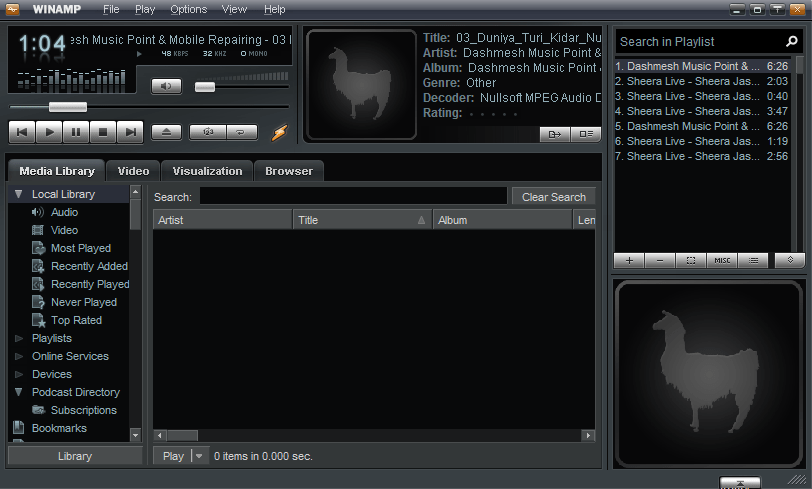 Winamp has been around since the '90s, and people have not stopped going gaga over it ever since. The software has many facilities; it can be customized; it can help you decluttering your local music dump and making an elaborate and organized playlist or two.
You can see visuals while playing audio on the software, and the software can sync up with your smartphone to get songs from there. The makers are working on a revamped version, which, we are hopeful, will be even more breathtaking.

Dopamine is one of the most aesthetically pleasing and beautiful software witnessed by us. It looks as if it was built for windows.
The fluidity, the interface, very easy to navigate, the support of multiple audio formats, and the lyrics of the song that is being played in real-time make it stand out from other windows 10 music players on this list.
These features make the software all the more appealing. The cherry on top? It is super fast to download and very fluid to use. The sound emission is crisp and enjoyable. It is one of the best music players for the windows that we have seen. You can download its source from here.

And lastly, we have Groove Music. The player supports multiple audio formats, comes with an easy to use interface and looks very aesthetically pleasing.
The factor that takes the cake is that it allows one to choose background music for their Xbox. With so many stunning features, this software is also an honorable mention on our list.
The bottom line
So, these were some of the best music players for windows 10 PC. I hope you will like this list because I tried my best to provide you the latest Windows 10 music players.
All music media players are packed with modern features that can fulfill your all requirements.
With that said, here I am wrapping up this article. I hope it helped you.
If you have any questions, then feel free to shoot them in the comment section below.
Our team will try to answer them ASAP.