In today's article, I will be sharing a round-up of the 15 best Spotify alternatives with you. I will also include a short review that can help you decide which Spotify alternative app will be a good option for you.
So, without any further ado, let's get started:
What is Spotify?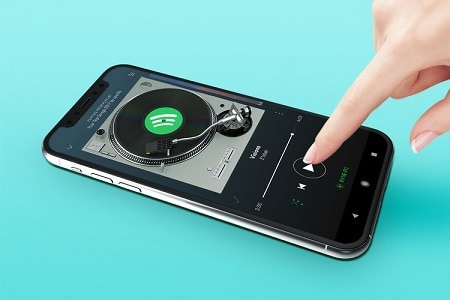 Spotify is undoubtedly one of the best music streaming services that you can find on the internet. However, it is not the only option out there that can help you with your needs of listening to music. There are many better music streaming services available, and some of them are even more pocket-friendly and offer better features than Spotify. Therefore, if you are looking for the best apps like Spotify, this article will be beneficial for you.
15 Apps Like Spotify (Alternatives) In 2023 | Pros And Cons: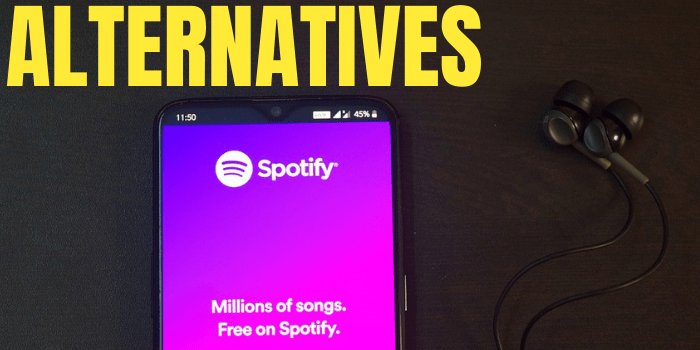 Before proceeding further, let me clarify that this list is not structured in a sequential form. Each of the music streaming services mentioned in the list has its own pros and cons, and you have to pick the one that suits you well.
YouTube Music is a Google-owned music streaming service that recently took Google Play Music's place in the music streaming industry. The best thing about YouTube Music is its massive content library. Its library contains both official and unofficial music tracks that have been directly taken from YouTube's content library.

Further, if you connect YouTube Music with your regular YouTube account, it will automatically fetch your already subscribed music channels from YouTube to your YouTube Music account. YouTube Music can be your best bet if you are primarily interested in live performances, music videos, and individual covers.
Pros
Freemium platform
Fewer ads than any other music streaming platform
Massive content library
Impressive AI-based recommendation feature
Offline mode
Cons
Offline mode,ad-free access, and other features are only available to premium users
No podcasts
Amazon Prime Music is Amazon's counter to Spotify and other music streaming services. It comes pre-included in Amazon Prime subscription. Therefore, if you are an Amazon Prime user, you don't have to pay anything extra for an Amazon Prime Music subscription. The music catalog of Amazon Prime Music contains well over 2 million songs.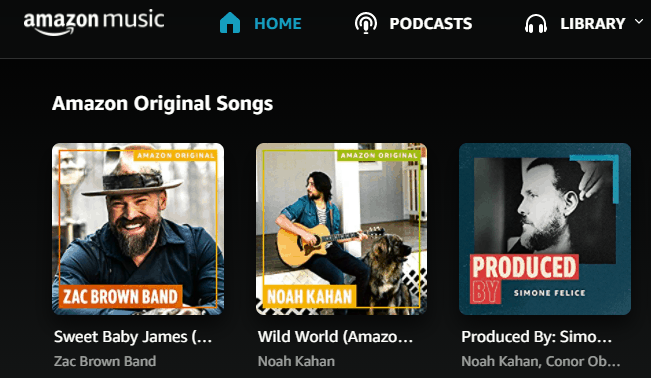 Obviously, the content library of Amazon Prime Music isn't as big as other music streaming services. Even Amazon Music Unlimited, Amazon's standalone music streaming platform, offers more than 60 million tracks with Hi-Res audio content. But Amazon Prime Music is still a decent option for occasional music listeners, considering that it comes bundled in with Amazon Prime subscription.
Pros
Free with an Amazon Prime subscription
Decent collection of music content
Personalized recommendation
Integration of Alexa
Cons
Limited song library
Lacks non-music content
Also, Try These 10 Best Sports Streaming Websites.
Apple Music came into existence in 2014, and it didn't take much time to become one of the best music streaming services out there. Surprisingly, it is also one of the few apps from Apple that is available for Android smartphones. So, it is good news for all the Android users out there looking for Spotify alternatives.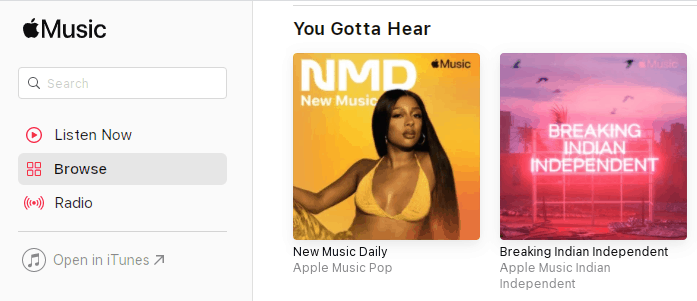 Apple Music boasts a massive library of over 70 million tracks, and on top of that, it gives a three-month free subscription to test their service out. The AI-based recommendation feature does a fantastic job of suggesting the music according to your taste. Apple Music might not be the best Spotify alternative, but it has everything you need.
Pros
Extensive music library
Three months free trial
High-quality streaming
Live internet radio
Cons
Lacks free version
UI seems a bit cluttered
Tidal is a Spotify alternative that promotes itself as a platform that puts the artists first. It boasts over 70 million tracks, original video series, and podcasts. It is one of the few music streaming platforms that offer Hi-Res audio streaming. However, that High-Res music streaming is only available to Tidal HiFi membership subscribers.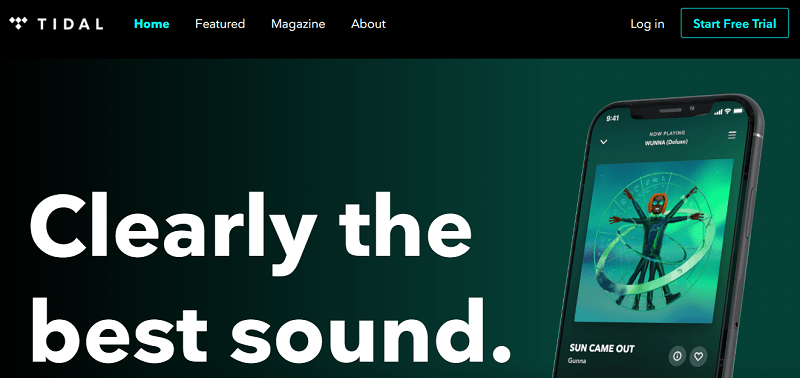 The platform primarily caters to audiophiles and serious music lovers rather than casual listeners. This is the main reason the platform just has around 4 million paid users. The recommendation function on Tidal is very impressive, and if you have good taste in music, I highly suggest you try Tidal.
Pros
Lossless music streaming
Over 70 million tracks and 250,000 videos
Excellent UI
Completely ad-free
Offline mode
Cons
No free tier
Plans are a bit costly
Not available in every country
If Tidal is a bit overpriced for you, then Deezer can be an excellent choice to listen to High-Res music at an affordable price. It boasts a library of over 73 million tracks and operates in over 180 countries. However, India is still not on their list, which sounds surprising because the music streaming industries are booming in India.

The main feature of Deezer is obviously Hi-Fi streaming, but along with that, it has a powerful recommendation feature, easy-to-manage EQ controls, and a very clean user interface. However, apart from that, Deezer is available almost everywhere. Further, it lets you try Deezer Premium free for three months.
Pros
Hi-Fi streaming with 360 Reality Audio
Three months trial
It has a free tier with limited access
Clean UI
Strong recommendation feature
Cons
The podcasts section is limited
Hi-Fi streaming isn't possible on smartphones
Also, Try: 30 Best Manga of All Time (Most Popular) [Updated]
Last.fm is not primarily a music streaming app. Instead, it is a platform where you can find new tracks and artists. Spotify now powers it, and therefore, it automatically integrates the music library of Spotify. Further, you can also opt to stream from YouTube if you prefer YouTube over Spotify.

The thing that sets Last.fm apart from others is its advanced "Scrobbled" tool that helps you by providing personalized music recommendations according to your music taste. It also features top charts where you can find top music tracks, artists, albums, weekly charts, etc.
Pros
Personalized music recommendation
Integration with popular music streaming apps
Top charts
Cons
Lacks other audio content such as podcasts, live content, etc
It has a bit of cluttered UI
SoundCloud is another popular music streaming app that you can ever come across. This platform is quite popular among independent creators all over the world. The music library of SoundCloud is filled with covers made by non-professional musicians, demo versions of songs, and tracks from established artists.

SoundCloud is heaven for all music lovers who want to explore new, untapped artists. Also, it is very easy to collaborate with other artists on the platform. It is a reason SoundCloud boasts over 150 million audio tracks.
Pros
Extensive music library
Lots of professional tools and monetization options for creators
Cons
Annoying ads with the free account
Free tier lacks some major-label music
UI is a bit confusing
With over 60 million monthly active users, Pandora Music is definitely one of the world's largest music streaming services. The statistical data shows that the user base of Pandora Music is continuously decreasing in numbers –all because of the rise of Spotify. However, that doesn't mean it is a lousy service. Pandora Music has its own pros and cons, and you have to identify if it fulfills your needs or not.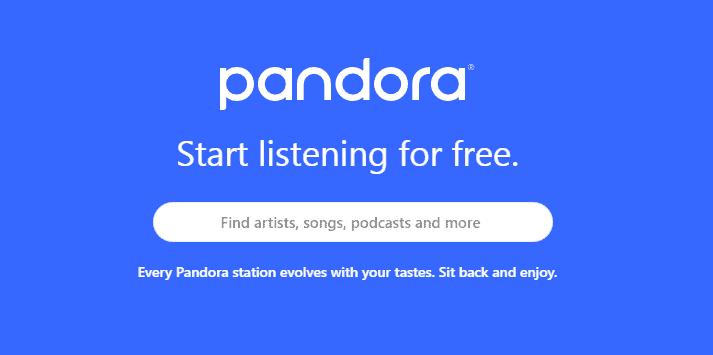 One of the major reasons behind the fall of Pandora Music is its music library. It has nearly 25 million songs which is considerably less than half the size of the content library of Spotify, Amazon Prime Music, or YouTube Music. But that is mainly because Pandora Music lacks covers, tributes, and karaoke tracks. If you are not much into that thing, then Pandora Music can be an excellent alternative to Spotify.
Pros
It has over 10 million stations
Lifetime free plan
Podcasts
Solid content library
Cons
Lacks Hi-Res audio streaming
The number of tracks is significantly lower than other competitors
You Must Try: 36 Best Manga Sites (FREE) To Read Manga Online
Gaana is one of India's most popular music streaming services, and if you are from India, I highly recommend you give it a try. However, for anybody not from India or maybe, if he doesn't have Indian taste, then Gaana might not be a good choice for you, and there are certain reasons for that.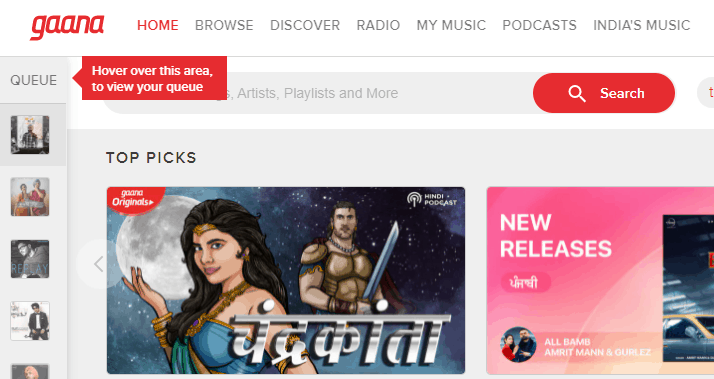 One of the primary reasons for that is that even though Gaana boasts over 50 million songs (almost twice what Pandora Music offers), it primarily has Indian regional songs and Bollywood songs. The English songs section is improving well, but still, it lacks specific sub-genres.
Pros
Good collection of Bollywood and Indian regional songs
Great user interface
Offline mode
Cons
The English music section isn't well and needs some work.
Following Gaana, we have JioSaavn on our list – another music streaming service primarily focused on Indian music listeners. The good thing here is that it has a better collection of English music than Gaana, but it will still not be the best bet for you if you primarily listen to English music – especially English singles and covers.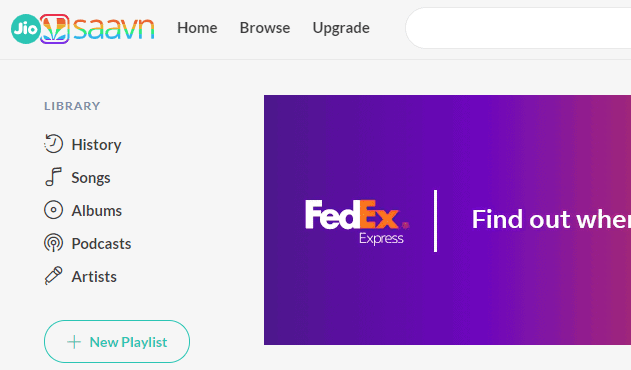 However, Indian listeners will enjoy the catalog of JioSaavn as it features songs in many regional languages, Bollywood songs, covers, and songs from independent artists. Plus, I enjoy it the most because the free version of JioSaavn doesn't boast much advertisement.
Pros
Good collection of Indian regional and Bollywood songs
Live time free plan
Offline mode
Cons
The English music section needs work.
TuneIn Radio isn't like an ordinary on-demand music streaming service. Rather, it brings tons of radio stations across the globe directly to your smartphone with the help of the internet. You can tune into these radio stations to listen to music, podcasts, live radio broadcasts, and even live sports.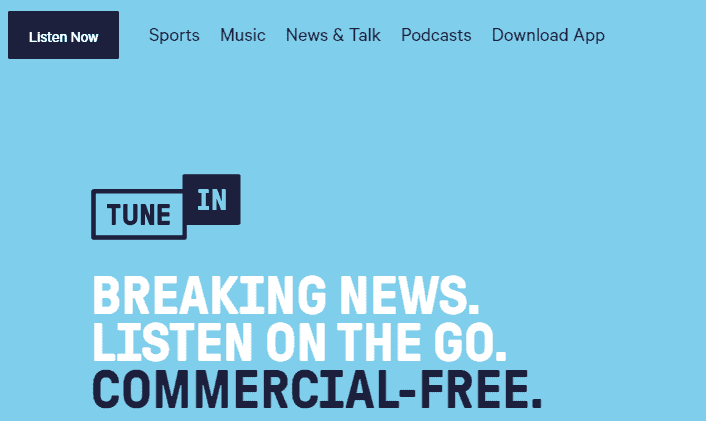 Obviously, since it is a radio station, you cannot search for the exact song you want to listen to, but you can pick any radio station of the genre according to your mood. Note that the platform boasts over 50 genres that include jazz, hip-hop, folk, etc.
Pros
Massive collection of AM and FM radio stations
It contains over 50 music genres
Over 600 commercial-free stations
Cons
Not an on-demand music streaming platform
Also, Check: How to Get Grammarly Premium for Free?
Similar to TuneIn Radio, iHeart Radio is another great app for streaming radio and music on the go. The best thing about iHeart Radio is that it also boasts a premium on-demand music streaming service. However, the song collection is very decent, but that is not a big deal, considering it is primarily an online radio.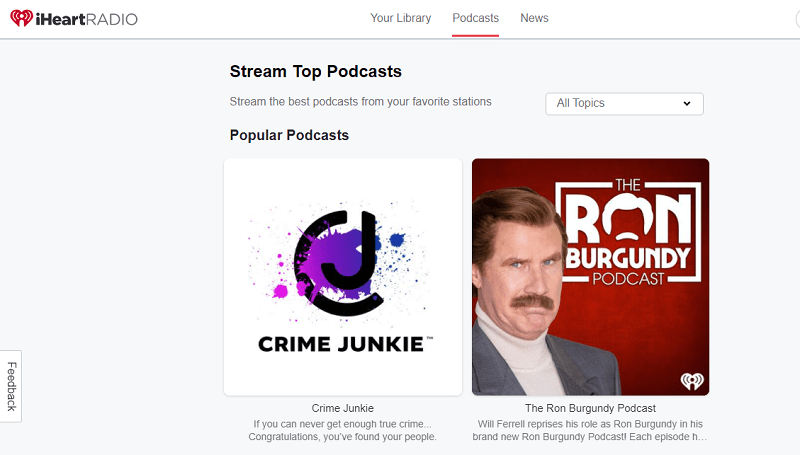 The radio selection on this app is pretty much on point. You can tune in to thousands of FM and AM radio stations from a variety of genres that includes music, sports, talk shows, podcasts, comedy shows, and news. Overall, iHeart Radio can be an excellent alternative to Spotify if you are more into radio things.
Pros
Thousands of FM and AM radio stations
Extensive collection of podcasts
On-demand music service
Cons
No offline mode
No pause or rewind option
AudioMack is a music streaming app similar to Last.fm in terms of functionality but mainly targets the African region. Therefore, you will mostly find African artists and their music on the app, but it also has plenty of songs from other artists.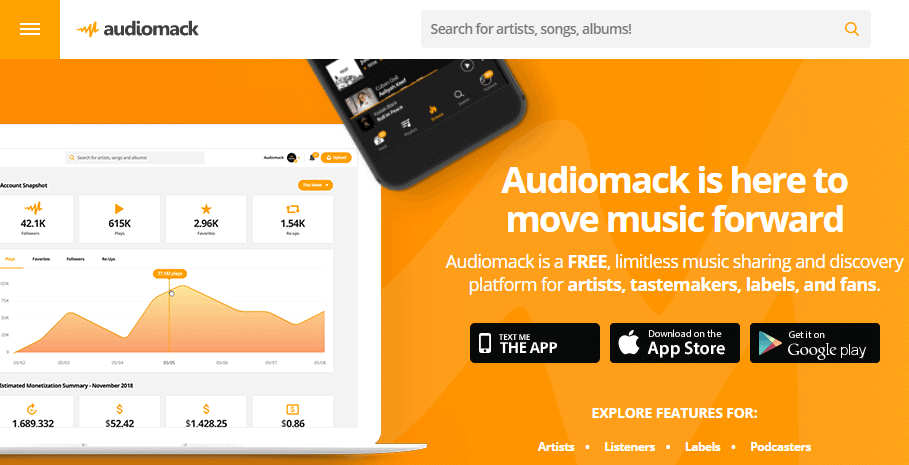 The best thing about AudioMack is that it doesn't force you to opt for its membership. Even free members can download songs for free.
Pros
Cons
The content library isn't much impressive.
Also, Check: 11 Best Adult Mobile Games For Android (Kids Not Allowed)
Slacker Studio is not primarily an on-demand music streaming platform. Instead, it is like a radio, but it lets you choose what you want to listen to. Here you can find playlists curated by other users, or you can create your own playlists.

The music database of Slacker Studio is not as huge as Spotify, but still, it is pretty decent. However, if you are an audiophile, then I won't suggest Slacker Studio to you as a Spotify alternative.
Pros
Impressive UI
Offline mode
Unlimited skips
Cons
Most features can only be accessed after premium membership
The music catalog isn't good
Last but not least, Wynk is a great app that you can use to stream both Bollywood and Hollywood music. Plus, you can also find a good collection of local songs in the Indian regional language. The overall collection of songs is awe-inspiring.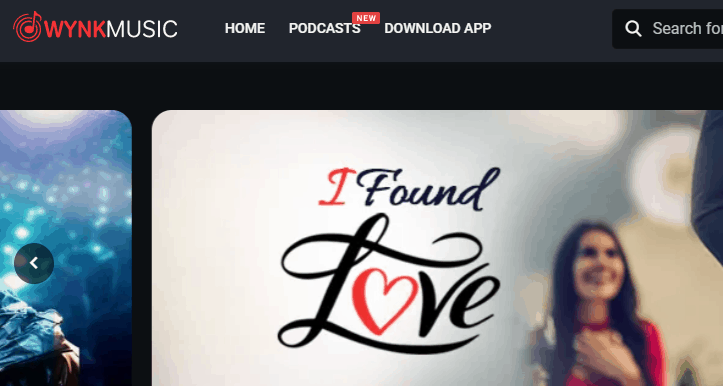 Although this music streaming platform is more Bollywood and Hollywood-centric, you can still find many international commercial and non-commercial artists here. It also has the radio station option, but that is not quite up to the mark.
Pros
Offline mode
Fewer ads with free membership
Good collection of Indian regional songs
Very affordable compared to Spotify
Cons
The music catalog lacks untapped international artists.
You Must Try: 11 Alternative Sites Like Alibaba (B2B Marketplaces)
The bottom line
So this was a list of the 15 best apps like Spotify.
Spotify is the leading music streaming platform on the internet, but it is not the only option. There are several other applications, and we shared a list of 15 best like them.
If we missed any Spotify alternative that you think deserves a place on this list, let us know about that by leaving a comment below.
With that said, here I am wrapping up. If you have any questions, feel free to shoot them in the comment section. We will try to answer your queries ASAP.