Have you recently started reading manga comics and looking for suggestions for the best manga of all time? If yes, then you have stumbled upon the right page. Here I am going to share a list of the 30 best manga of all time with you. So, without any further ado, let's get started:
30 Most Popular and Best Manga of All Time in 2023: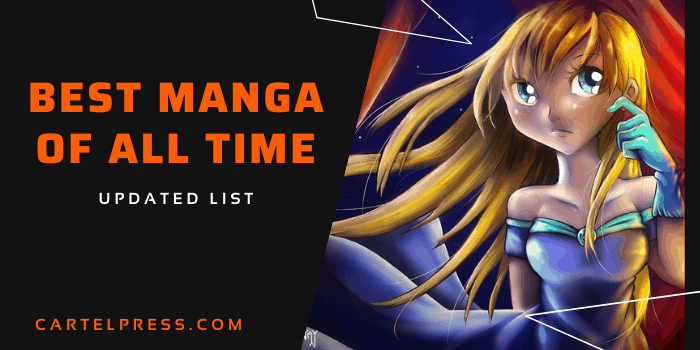 Manga is not new to the comic industry. It has been there for a very long time, and it is believed that the oldest originated manga came into existence somewhere between the 12th to 13th centuries.
Even if you refuse to accept what other people claim, you cannot deny that modern manga took place in the 19th century when a traditional Japanese Ukiyo-e started prospering in Japan.
Since then, countless manga comics have been released, but only a handful of them stand out from the rest. If you are wondering which one to read first, then this article will be very helpful for you. Here I am going to introduce the 30 best manga of all time.
Read | 36 Best Manga Sites (FREE) To Read Manga Online
This lineup includes both classic releases as well as recent and ongoing manga comics. The best thing is that all the manga that I've enlisted here are available in many different languages, including English. So, without wasting your time anymore, let's start the countdown.
#1. One Piece – No. 1 Manga of all time
With over 480 million copies in circulation worldwide as of October 2023, One Piece is undoubtedly one of the best manga series of all time. This manga series has been beautifully written by Eiichiro Oda. This fictional action-adventure comic was initially published in Japanese only, but later on, many publication houses, including Viz Media, translated it into multiple worldwide languages.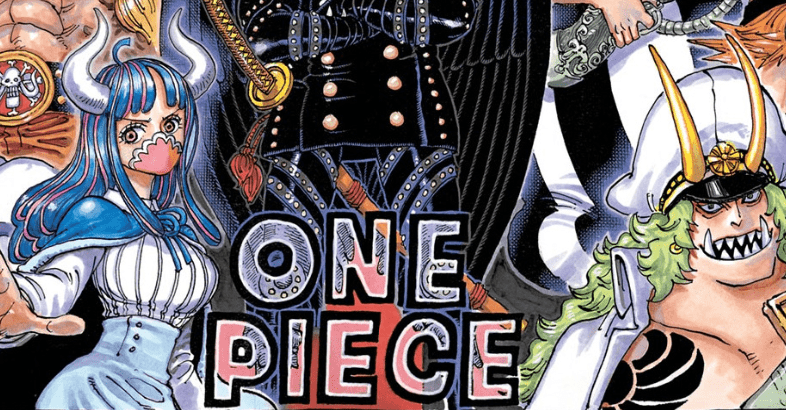 Right now, this popular manga series is available to read in English, Korean, Indonesian, Malay, Chinese, Thai, Vietnamese, German, French, Italian, Portuguese, Spanish, Swedish, Russian, and a few other languages.
This manga series's premise focuses on a young man, Monkey D. Luffy, and his journey to find the Titular treasure. The entire story revolves around the adventure of his journey, how he finds members and forms his crew named Straw Hat Pirates. And how his crew encounters and competes with other pirates, criminal organizations, bounty hunters, corrupt government, and their soldiers and foes in the journey to pursue their dreams.
To Read One Piece Manga, Click Here.
#2. Dragon Ball Manga
Dragon Ball is another popular manga franchise. If you've ever been an anime fan, you must have watched its anime version, Dragon Ball Z. But even if you have watched the entire series of Dragon Ball anime, I would still recommend you to read this manga. After all, it holds a record of selling over 300 million copies by offering just 42 volumes. None other manga series has gained such immense popularity.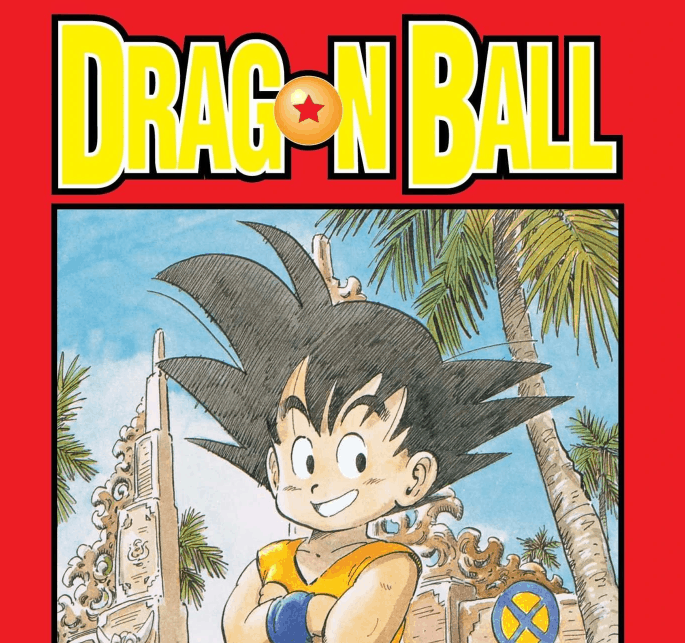 Despite performing so well in the market, Dragon Ball is not translated into many languages. Apart from Japanese, this famous sci-fi action-adventure manga is only available in English, Spanish, and French. This famous manga series is authored by Akira Toriyama, a renowned Japanese manga artist, and character designer.
If you are not aware of the story, let us tell you a quick premise. The story revolves around Gokuu, Kuririn, Vegeta, and a few other characters, and seven golden balls that they call Dragon balls that can grant wishes. Further, it takes us on a journey where Gokuu goes under a strict training regime to become stronger and later, how he and his friends save earth from outer space invaders.
The official website for Dragon Ball – Click on this link to read Dragon Ball Manga.
Read | 12 Best Anime Streaming Sites/Apps (Watch Anime Online)
#3. Tokyo Ghoul Manga
Tokyo Ghoul is a modern-day manga series written by Sui Ishida. It has a dark, enticing story that makes it the right choice of manga for both manga lovers and the ones who are just starting. The story of this manga takes place in modern-day Japan, and until the end, the story doesn't let up lose its pace and excitement.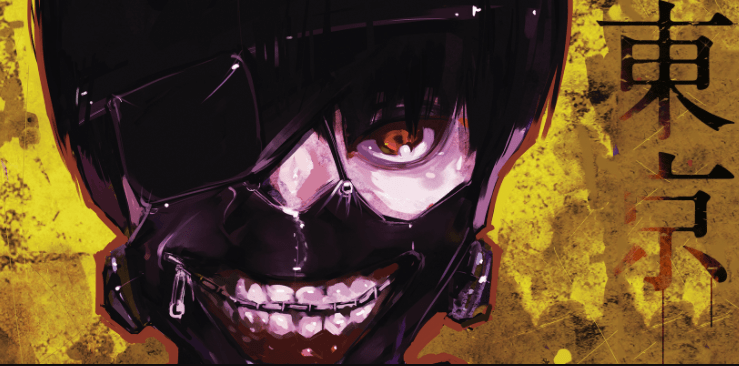 The story of this supernatural horror drama is set in modern-day Japan, where ghouls exist. Ghouls are creatures that look exactly like humans but only can survive on human flesh. It starts with a boy Ken Kaneki who barely survived a ghoul encounter, and when he undergoes surgery, he realizes that he has turned into a half-ghoul. The rest story revolves around how he tries to fit into ghoul society while keeping his identity hidden from his friends and CCG, a counter ghoul organization.
Even though Tokyo Ghoul is not so popular as Dragon Ball, One Piece, or Naruto, it has everything a good manga requires. It has an exciting plot, creative graphics, character development, and the right combination of action, horror, and supernatural elements, making it a must-read manga series.
Check out this link to read Tokyo Ghoul manga.
#4. Naruto Manga
Naruto is yet another best-selling manga of all time. Not only best selling, but Naruto will always be a yardstick to measure how a successful manga should be like. This remarkable masterpiece is written and illustrated by Masashi Kishimoto, a man who devoted his entire life to manga.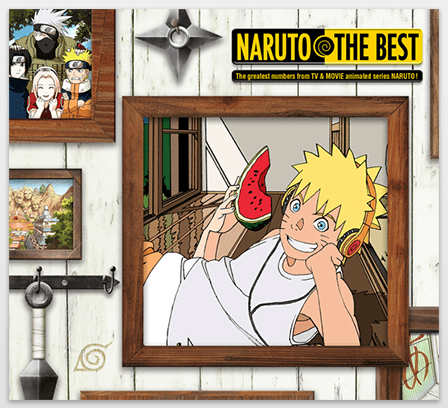 This action-adventure shounen shows us the story of young Naruto, who lost his father when he was just a newborn. His father died sealing the Nine-Tailed fox inside the body of Naruto, and that's how Naruto becomes a host of a demon. The entire story goes back and forth and tells us how Naruto deals with his friends and foes.
The entire story of Naruto has its ups and downs, and it seems beautifully paced, especially if we consider how it ended. Except for Japanese, Naruto is available to read in English and Brazilian Portuguese.
To read Naruto Manga, click here.
Read | 15 Best Torrent Sites (FREE) Unblocked Torrenting List
#5. Golgo 13 Manga
Golgo 13 is one of the oldest manga out there that is still in serialization. Golgo 13 is written and illustrated by Takao Saito. He has crafted over 200 volumes of this masterpiece, making it one of the highest volume count manga of all time.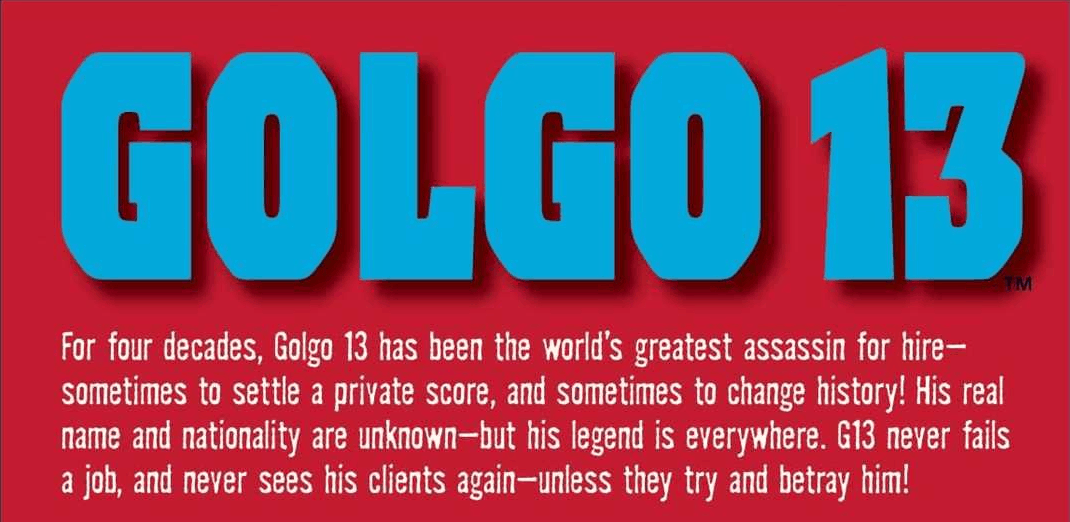 This action-adventure drama tells us the story of Golgo 13, also known as Duke Togo. He is a professional assassin who is always ready to kill anybody who tries to threaten him or work for anyone who can pay for his services.
The thing that has helped him be the world's best assassin for almost five decades now is that he never fails a job. He has accomplished literally every single contract that he took. However, it is an adult manga action series, so be aware of that.
You can read Golgo 13 Manga by clicking on this link.
#6. Berserk Manga
Kentaro Miura's Berserk is one of the darkest fantasy action-adventure manga that I have ever read. It gets brutal, rough, and very difficult to read at times, but if you have darker taste, this is one of the best I can suggest.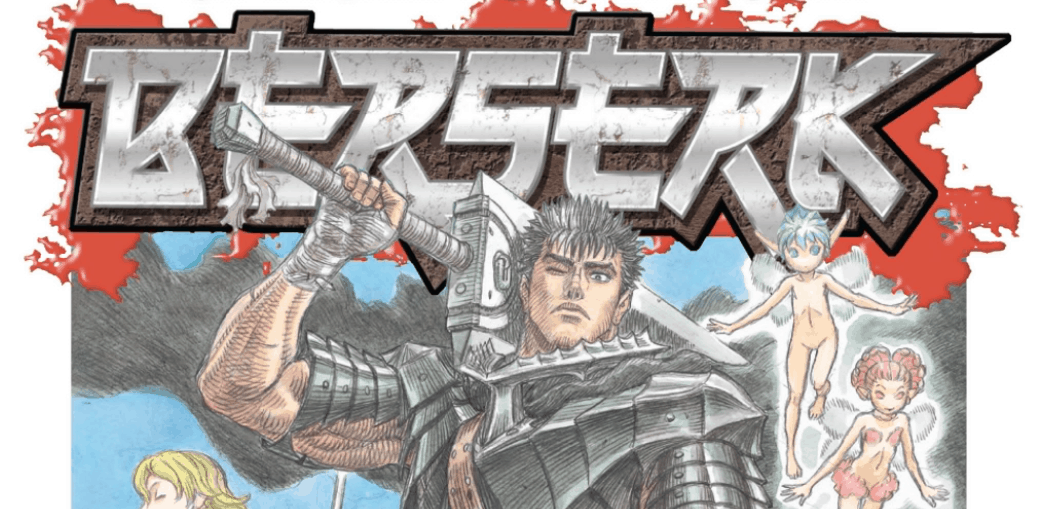 Berserk started publishing in 1989, and until now, it has released over 40 volumes, and it is still in serialization. This action fantasy tells us the story of our protagonist, Guts, a boy raised by an abusive mercenary and betrayed by his love. Sick of everything, now he thirsts for blood.
The character development and the graphics of manga are outstanding. However, the initial volumes seem to be quite a bit slow. But as the story progresses further, it becomes more enticing and darker. Again, remember this is the story of sadness, war, and revenge, and therefore, if you cannot handle such stuff, it is not for you.
Click Here to read Berserk Manga.
Read | 11 Best eBook Torrent Sites (EBook Torrenting Websites)
#7. Jojo's Bizarre Adventure Manga
It is yet another best manga series that started back in 1987 and is still in serialization due to the humongous success it received from readers. Till now, Jojo's Bizarre Adventure series has released 129 volumes and sold over 100 million copies worldwide.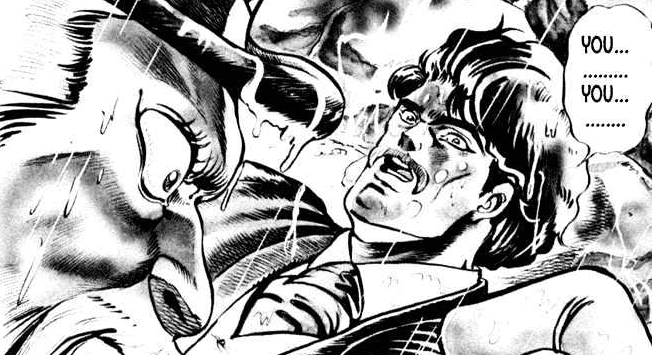 Hirohiko Araki writes this famous action-adventure horror, and it sets in a universe, which is the reflection of a real-world but with supernatural forces and beings. This action-adventure manga series takes us through various adventures of the Joestar family.
It has released eight different parts, but the exciting thing is that we see a different lead character in each part. However, the constant thing is that each of the protagonists comes from Joestar's family.
Click Here to read Jojo's Bizarre Adventure manga comic online.
#8. Death Note Manga
I have a special bond with Death Note because it was the first manga I ever read. That is not why I mentioned it in my list of the 30 best manga of all time. Instead, it made its place here because of the action, thriller, and perfectly written story of good and evil it possesses.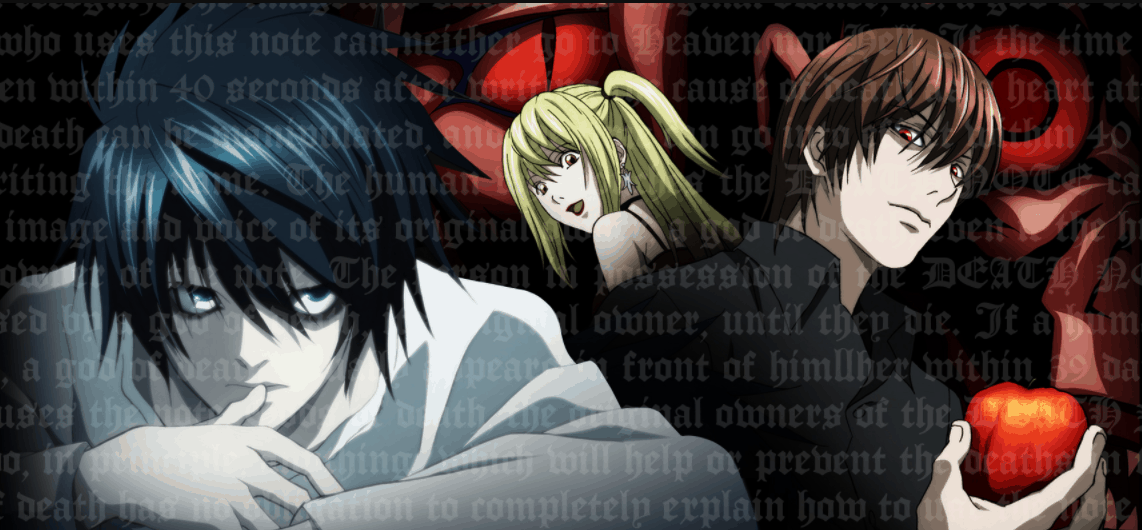 Tsugumi Ohba's this incredible creation sets in Tokyo, where a school-going kid, Light Yagami, finds a notebook named Death Note that possesses supernatural powers. This notebook gives him the ability to kill anybody just by writing his name in the Death Note.
When Light Yagami understands the superpower of Death Note, he decides to kill all the criminals across the globe, using the fake name Kira. Later, after seeing these numerous killings, law enforcement agencies hire L to find Kira. The entire story goes back and forth between L, Light, and Light's Shinigami Ryuk.
Click Here to read Death Note Manga.
#9. One-Punch Man Manga
One-Punch Man is another top-rated manga series of all time. Initially, it feels like it was designed as a satirical comedy on how other writers depict superheroes in their manga. Later, when creators saw the One-Punch Man's immense success, they focused on writing an engrossing superhero saga.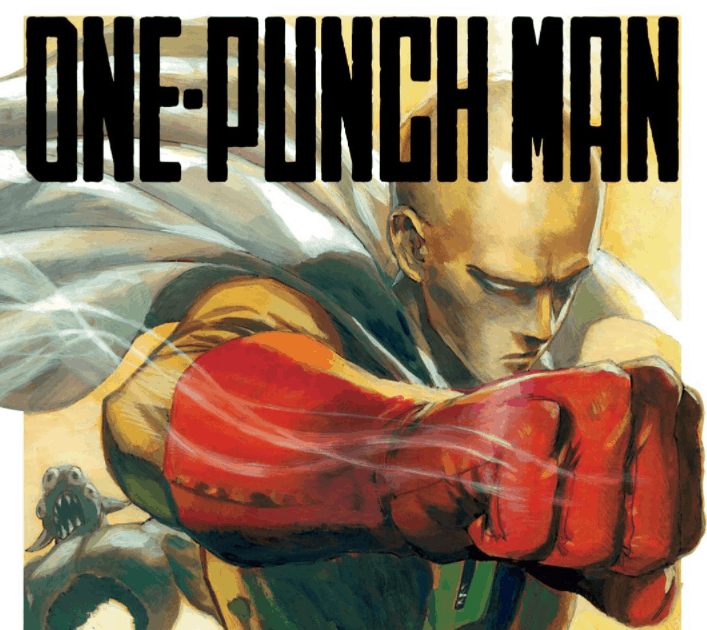 The story tells us about an ordinary boy Saitama, who has an extraordinary dream to become a superhero. To achieve that, he trains himself, and because of his determination and efforts, he becomes so strong that he can defeat any enemy.
But because of his unmatched strength, he no longer enjoys the thrill of fighting and gets quite bored. Later, he joins a superhero organization where he protects the world from extraterrestrial monsters and supervillains.
To read the One-Punch Man manga comic, click here.
Read | 30 Sites Like Rabbit: Best Rabb.it Alternatives List
#10. Akira Manga
Akira is one of the most underrated manga that is really worth reading. Even if you have watched its anime version, I still suggest you consider reading its manga because of its finest writing. After all, it is the first manga series to be translated into English entirely. Not only that, but it was the first manga that was published in English by Marvel Comics.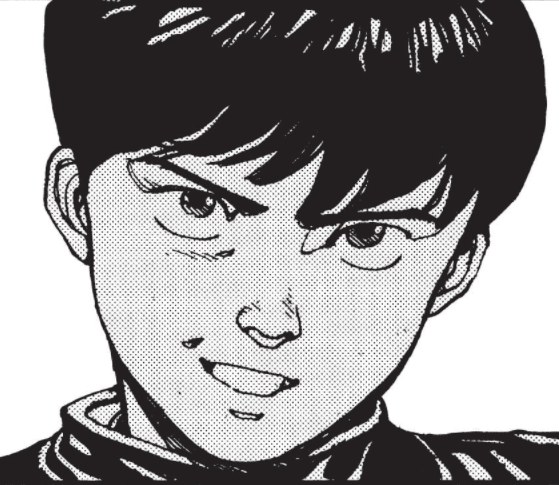 The story starts in 1988's Tokyo, where World War 3 is going on, and Tokyo gets destroyed by a strong explosion. The story quickly shifts 31 years forward, wherein Neo-Tokyo, we see two bikers Tetsuo Shima and Shoutarou Kaneda. The entire story of this manga revolves around these two characters.
The story has everything right from the depth of characters, dark imagined side of Tokyo, the involvement of secretive government agencies, biker gangs, poverty, and a lot of action to keep your interest until the end.
Click Here to read the Akira manga comic.
#11. Yu Yu Hakusho Manga
Yu Yu Hakusho, aka Ghost Fighter, is one of the all-time best Manga titles ever. Many people got acquainted with it because of its hit anime adaptation, Ghost Fighter. But very few people have read the actual source material of this masterpiece.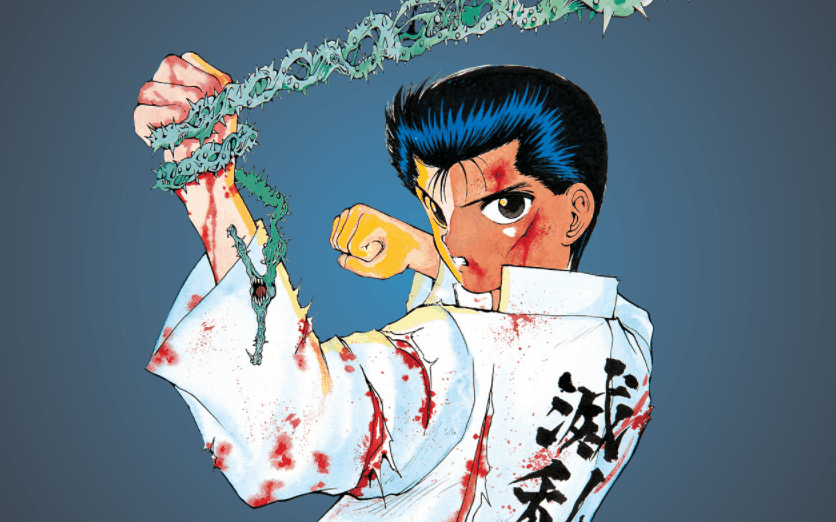 This piece of craftsmanship is written by Yoshihiro Togashi. Its story starts with a 14-year-old thug kid, Yusuke Urameshi, who spends his entire day causing trouble and being scolded by teachers. He suddenly dies in a car accident when he tries to save a small boy out of the way.
Later, he completes specific tasks given by the underworld king, and then he gets resurrected as a spirit detective who is appointed to investigate paranormal activities involving spirits and demons. The story written in the manga is very detailed, unlike in the anime. Therefore, if you are a beginner manga reader, I highly suggest you start with this.
Click Here to read Yu Yu Hakusho manga.
#12. Attack on Titan Manga
Attack on Titan is another piece of art that started publishing in 2009 and is still in serialization. Till now, it has sold over 100 million copies worldwide, making it a formidable contender of being one of the best manga of all time.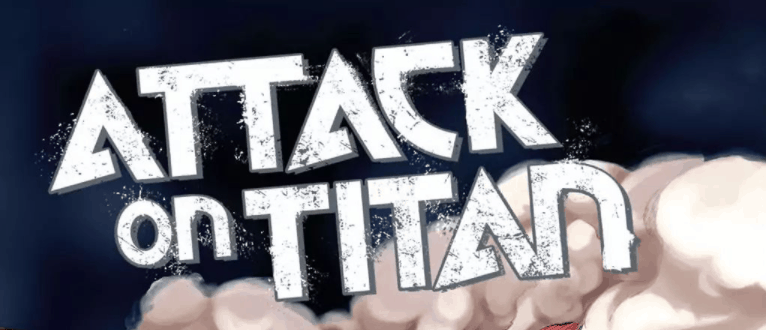 It is written and illustrated by Hajime Isayama. Like Yu Yu Hakusho, it also acquainted popularity after the anime television series adaptation by Wit Studio. However, the anime seems a bit fast-paced, but the unconventional storytelling makes the anime story very interesting.
Nevertheless, the story in the manga has way more depth and is more exciting than the anime. The manga story sets in a world where humans have designed enormous walls to protect them from gigantic titans. The story has many deeply buried secrets that only get revealed at the very end, holding the reader's excitement until the end.
Visit this link to read the Attack on Titan manga comic.
Read | Grammarly Free Trial (11 Methods) Premium Trial Account
#13. Fullmetal Alchemist Manga
Hiromu Arakawa's Fullmetal Alchemist is a modern-day manga. It has a very dark science fantasy story that talks about real-life issues such as war, corruption, genocide, and others. The first volume of Fullmetal Alchemist was published in 2001, and it was in serialization until 2010.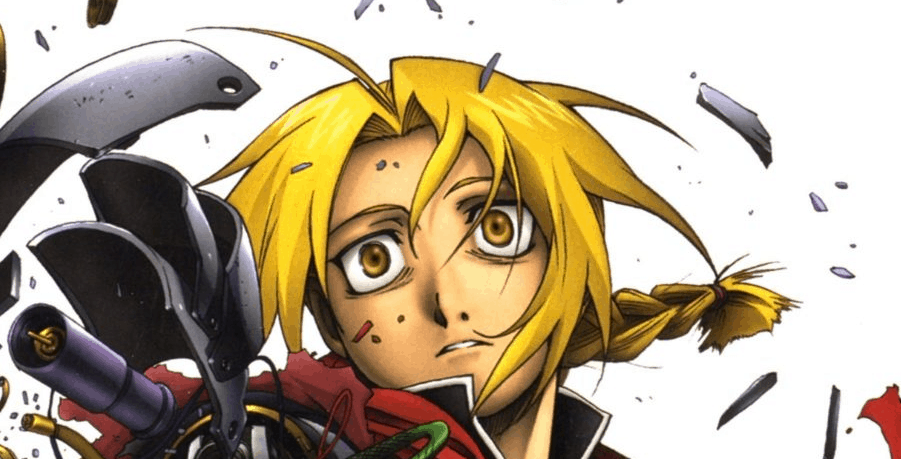 Within its tenure, around 70 million copies of Fullmetal Alchemist got sold, which is quite impressive. However, it gained more popularity in recent years as the craze of manga comics started recently.
The story starts with two brothers searching for Philosopher's Stone to bring their mother back to life. The story focuses on the relationship of two brothers after the catastrophe. This manga is well known for its strong female characters and action sequences. Nevertheless, it does have a fantastic story, and therefore, if you prefer action and complex stories, Fullmetal alchemist is the one for you.
To read the Fullmetal Alchemist manga comic, check out this source.
#14. Demon Slayer Manga
Demon Slayer is highly regarded as one of the best manga of the 21st century, and for some good reasons. KoyoharuGotouge's this manga series started to be serialized in 2016, and its last volume got published in May 2020.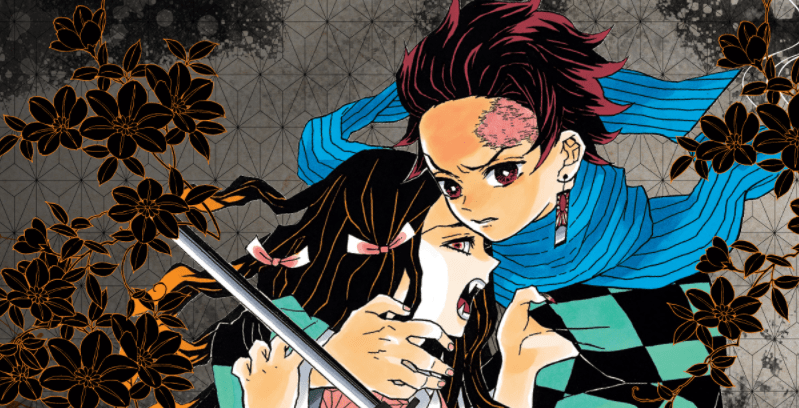 When the first two volumes of Demon Slayer got published, manga readers became crazy over it. As a result, in just a span of four years, Demon Slayer sold over 150 million copies, making it one of the all-time successful manga comics.
The story of this popular manga sets in Japan's fictional world during the Taisho period (1912-1926), where we see a young boy, Tanjiro Kamado. Tanjiro Kamado wants to become a demon slayer so that he can seek revenge from demons who slaughtered his family and converted her sister Nazuko into a demon. The entire story revolves around Tanjiro, and despite having a straightforward plot, this manga series has a lot to offer.
Check out this website to read the Demon Slayer manga chapters.
#15. Great Teacher Onizuka (GTO Manga)
Great Teacher Onizuka has a cult following because of its detailed art and the story's pop culture trend. The story follows a unique writing style where we see a terrible person is doing good deeds for the wrong reasons. Please don't get confused; you will understand what I am saying when I share the plot with you.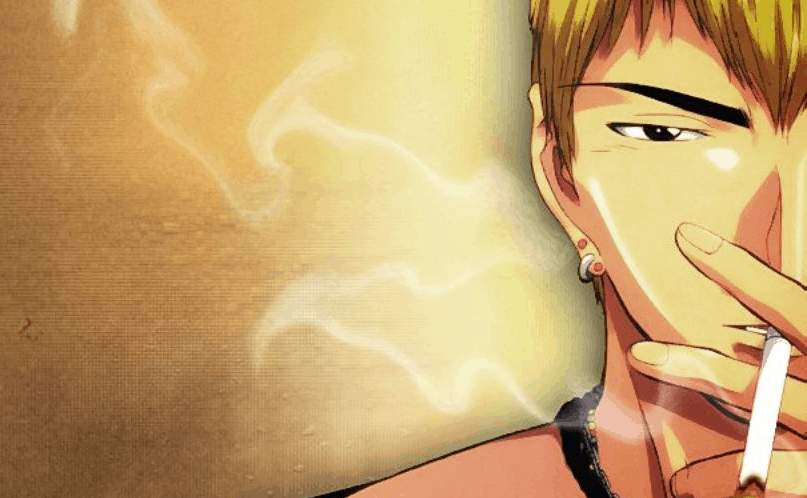 So, Tohru Fujisawa's this manga series follows a boy named Ekichi Onizuka. He is an ex-gangster but has terrible luck with girls, and consequently, he is a certified virgin. One day he was almost about to get laid with a girl, but the girl refuses him for her teacher and walks away.
That's when Ekichi realizes that teachers do have some powers over girls, and then he decides to be the one. In the process, he finds that he is not that bad, and he falls in love with teaching. Now, even though he wants to get laid and have bad intentions, he does good deeds so that he can have a good influence over his students.
Check out this link to read the Great Teacher Onizuka manga comic.
Read | How to Save a GIF from Twitter – 3 Quick Methods
#16. Fruits Basket Manga
Natsuki Takaya's Fruits Basket is another best manga of all time that can be an excellent option to read in 2023. This supernatural comedy-drama has a family kind of theme and is based on very popular local Japanese folklore.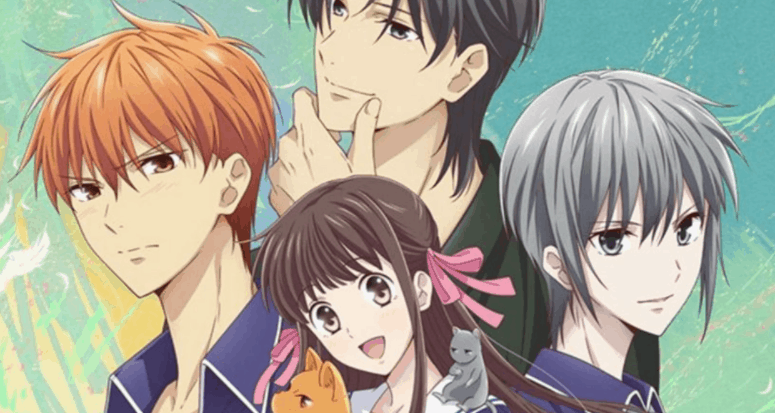 The story follows a young orphaned girl, Tohru Honda, who went to live with her grandfather but unfortunately, her relatives treat her poorly. Pissed off, she decides to live in a tent in the forest until she meets the school's most popular guy Yuki Sohma.
Later, Yuki Sohma invites her to live in his house with his family, and she accepts that proposal. But sooner, she discovers that the Sohma family holds some secrets. Each member of the family can transform into an animal representing Chinese Zodiac signs. However, the kind-hearted girl decides not to disclose the secret and help the family break the curse.
Click on this link to read Fruit Basket Manga.
#17. Monster Manga
Monster is one of my all-time favorite manga, and for a good reason. The first volume of Monster was published in 1994, and back then, manga comics were highly influenced by the concept of supernatural stuff, superpowers, and the end of the world. But this award-winning manga had something different to offer.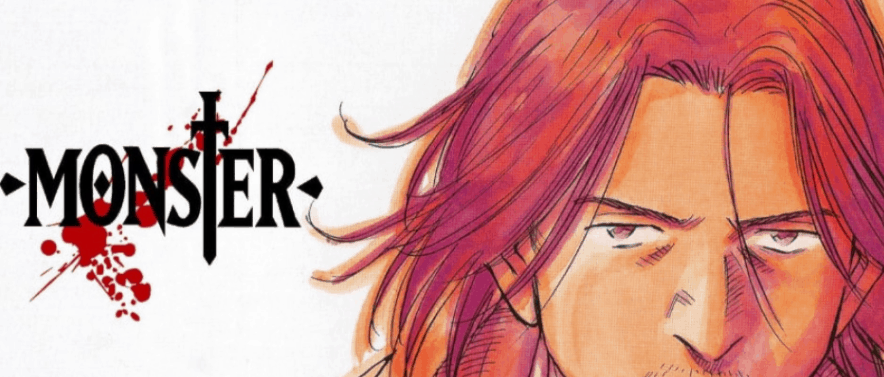 Naoki Urasawa's this unforgettable manga thriller tells us the story of one brilliant brain surgeon Dr. Kenzou Tenma and his moral and ethical dilemmas. Once, when he gets the chance to choose between the mayor's life and the life of a young boy, he decides to operate the young boy.
Unfortunately, later people around Dr. Kenzou start getting murdered, and everyone points their fingers at the little boy. The manga is well known for its monologues, characters, and interactions. Also, the story was very fresh and compelling, and the plots and intense thrills make it a must-read and the best manga of all time.
Check out this page to read Monster Manga for free.
Read | 11 Best Adult Mobile Games For Android (Kids Not Allowed)
#18. Detective Conan Manga
Detective Conan, aka Case Closed, is a top-rated mystery-thriller manga suitable for people of all age groups. Many manga readers compare it with the famous Agatha Christie and Sherlock Holmes' mystery stories, and they are not wrong, to be honest.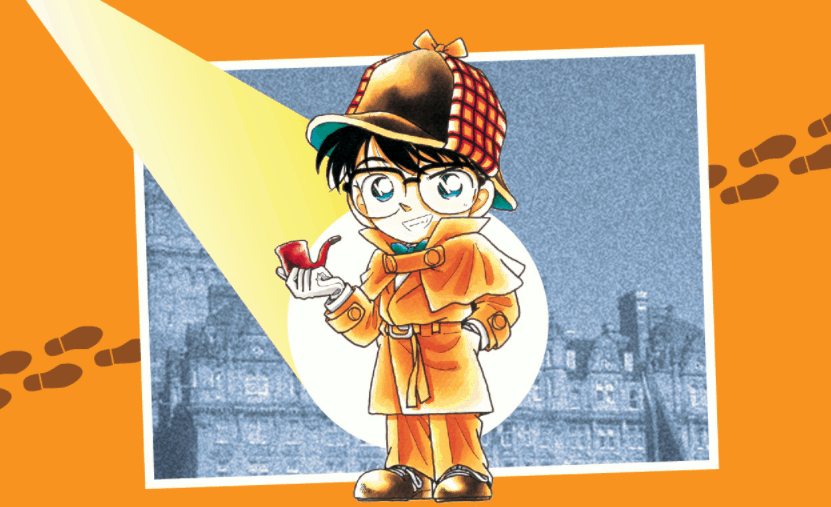 Gosho Aoyama's this dark mystery thriller features a highschool aged detective Shinichi Kudo who is a genius in closing cases that nobody else can. He is among the best of the best. However, one day a criminal group, the Black Organization, poisoned Shinichi with an untested substance.
But instead of killing Shinichi, that poison turned him into a six-year-old child. Now, the empty-headed Shinichi has to find his assailants and the antidote that would make him normal.
Visit this link to read the Detective Conan manga comic online for free.
#19. Doraemon Manga Comic
Okay, here I will allow you to blame me for being partial, but Doraemon is the manga that is so close to my heart and obviously because I have grown up reading it. But Doraemon has received many awards, including Japan Cartoonists Association Award 1973, ShogakukanManga Award 1982, and the first Osamu Tezuka Culture Award 1997, making it an obvious choice for the best manga of all time.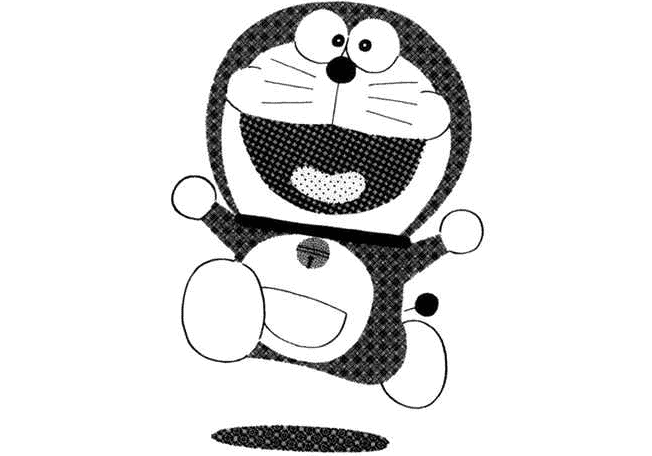 Fujiko Fujio's this manga story primarily focuses on kids and young people; however, readers of all ages can enjoy this manga. It features Nobita Nobi, a lazy, unmotivated guy with poor grades who always gets bullied by his teachers and classmates.
Nobita's descendants, who are pissed off of their lives, blame Nobita for everything. They decide to send a blue cat robot, Doraemon, back in time to assist young Nobita for the sake of Nobita's future. The story is straightforward and fun to read.
Click on this link to read the Doraemon Manga comic for free.
#20. Bleach Manga
Tite Kubo's Bleach is a very popular action-adventure manga that started in 2001 and issued the final volume in 2016 with a total of 74 volumes. It gained immense popularity on its excellent action sequences, strong art, and smooth story flow. It was even one of the best-selling manga of the 2000s, and in its entire tenure, sold over 120 million copies.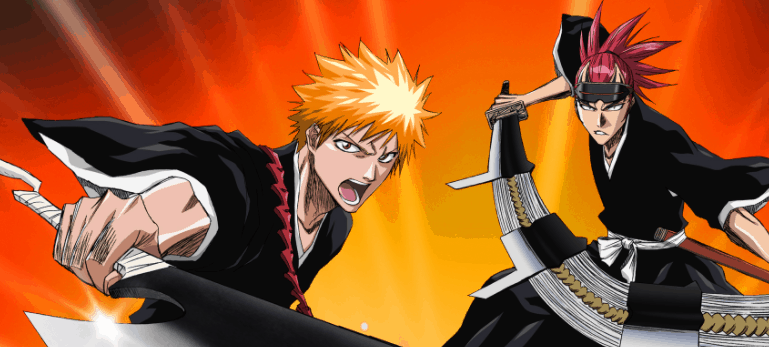 The story revolves around a young boy named Ichigo Kurosaki, who has the supernatural ability to see ghosts. One day, he meets Rukia Kuchiki, a Shinigami who used to assist dead souls on their way to the afterlife.
But one day, while defending Ichigo from evil spirits, Rukia gets wounded. So she gives all her powers to Ichigo so that he can take Rukia's place and fight against evil spirits and become a protector of souls. The character development in the story is amazing.
Check out this link to read Bleach Manga.
Read | 11 Best Flash Games Of All Time (FREE) Play Online
#21. KochiKame Manga
KochiKame, aka KochiraKatshushika-Ku Kameari Koen Mae Hashutsujo, is one of the longest-running and one of the most selling manga of all time. It was in serialization between 1976-2016, and in this entire timeframe, they sold over 157 million copies.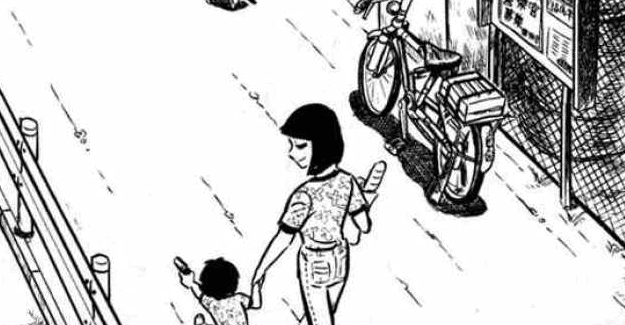 This popular manga series is written and illustrated by Osamu Akimoto. The entire story takes place around a small police station in downtown Tokyo and revolves around the misfortune of a middle-aged cop Kankichi.
Kochikame is primarily a comedy comic that gets much adaptation from real-life things. The majority of the plots are gag-driven, making it an excellent choice for people who want to read the comedy genre's manga series.
Visit this link to read KochiKame.
#22. Vagabond Manga
Vagabond is an epic martial arts manga written by Takehiko Inoue. It started publishing in 1998 and was in serialization until 2015, but the only sad part about this manga is that it didn't get completed. The writer suddenly stopped writing in 2015, and since then, this manga is on hiatus.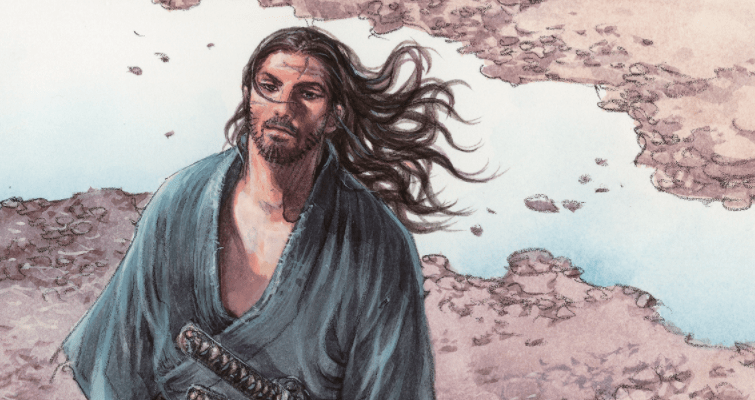 It was set in the 16th century, after the decisive battle of Sekigahara, where two 17 years old young boys Takezo and Matahachi, joined the losing side in the war. They somehow manage to save their life and then Takezo decides to become a vagabond. Later, he meets a monk named Takuan Soho, who helps him find his purpose in life and renames Musashi Miyamoto.
Further, this manga story focuses on the fictional life of the famous Japanese Samurai Mushashi Miyamoto. This story shows us how an average poor teenager develops skills as a Samurai despite the hardships in life.
Follow this link to read Vagabond manga.
#23. OyasumiPunpun Manga
Many people think that Japanese manga is all about action sequences, superhero characters, or fantasy worlds. But that is not the case with OyasumiPunpun. OyasumiPunpun, aka Goodnight Punpun, is a psychological drama written by Inio Asano.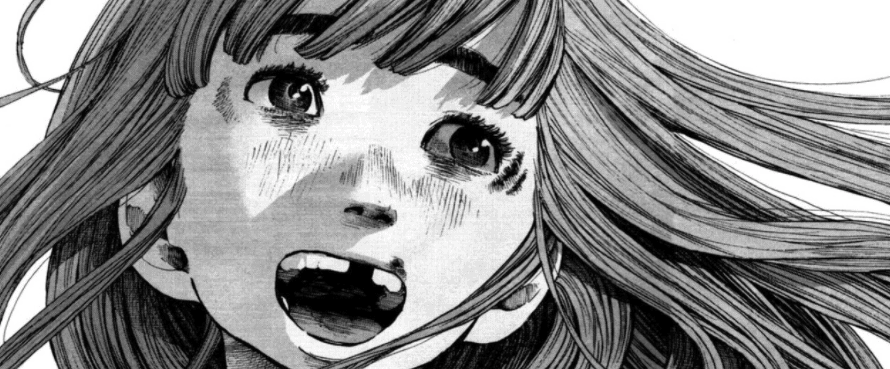 This manga was in serialization between 2007 to 2013, and in between this period, they released 13 volumes of it. OyasumiPunpundoesn't have an entirely fictional story. Instead, it looks like a story of me, you, or the people around us. It focuses on human life's reality in different themes such as social isolation, depression, death, love, affection, and sex.
The story follows the life of an 11-year-old child, Onodera Punpun. It is split into four different stages of Punpun's life – his elementary school life, middle school life, high school life, and his early 20s. Even though the initial volume of the manga starts on a comedic note, it soon turns into a significantly darker theme inspired by real-life issues.
Follow this link to read the OyasumiPunpun manga.
Read | 25 Best Nova Launcher Themes & Icon Packs (Updated)
#24. Kingdom Manga
Kingdom is yet another popular and one among the best-selling manga series out there. It began its serialization in 2006, and since then, this series has released 60 volumes and has sold over 70 million copies.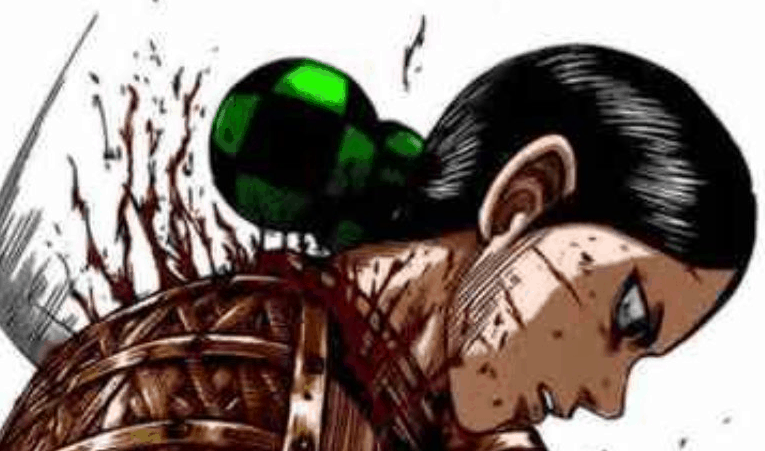 The story of this series is written and illustrated by Yasuhisa Hara, a very popular Japanese mangaka. It is set in ancient China during the Warring States period. Therefore, a number of characters in this series are either based on historical figures or inspired by them.
The story follows two war-orphaned friends Xin and Piao, who desire to become the "Great Generals of the Heavens." However, one day a minister takes Piao with him for an unknown purpose, but after a few months, Piao meets Xin on the verge of death. Further, the story revolves around Xin and how he takes revenge for his friend's death and pursues his goal to become a "Great Generals of the Heavens."
Check out this page to read Kingdom Manga.
#25. Slam Dunk Manga
Slam Dunk is one of the few sports manga that got immense popularity in Japan. It was in serialization between 1990 to 1996, and during this period, they released 31 volumes of this manga series. Slam Dunk sold over 126 million copies, which is really very impressive considering it is a sports manga.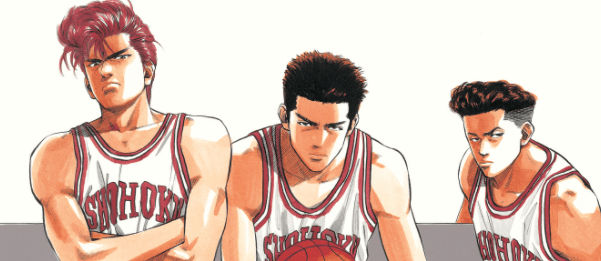 The story is written by Takehiko Inoue. The manga story is very influential. It starts with a boy HanamichiSakuragi who has never played basketball in his life. He is a gang leader and primarily believes in solving issues with fighting.
But one day, he meets a beautiful girl Haruko Akagi and to impress her, Hanamichi pretends to be a basketball professional. He goes to perform the most challenging and coolest basketball move, the Slam Dunk but fails miserably. Later, he decides to join the basketball team.
Visit this page to read Slam Dunk manga.
#26. 20th Century Boys Manga
20th Century Boys is one of the most underrated manga that I have ever read. Don't believe me? Just start reading it, and you will understand why I am saying this. Naoki Urasawa's this manga was in circulation between 1999 to 2006 and sold around 36 million. Even though it didn't perform poorly, these statistics could have been better.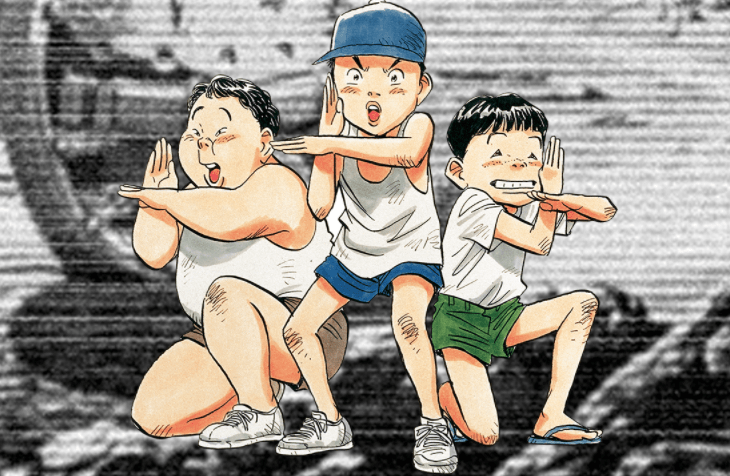 Its story is set in 1969, where many young childhood friends write a fictional story in a diary, and they label the diary as Book of Prophecy. In that fictional story, they write how one day the world encounters evil forces, giant robots, and imaginary creatures, and these bunch of friends would stand up and fight with them.
Now the story moves 20 years further, where the world encounters similar catastrophic events that they wrote in that diary. The entire story revolves around these young boys and how they will deal with these calamities.
Follow this link to read 20th Century Boys manga comic.
Read | 388 Best Kahoot Names – Funny Ideas For Boys & Girls
#27. Solo Leveling Manga
Solo Leveling is the only manhwa that I have included in this list, and that is because the art and the storytelling of this manhwa are on an extreme level. That is the main reason Solo Leveling has maintained such high ratings.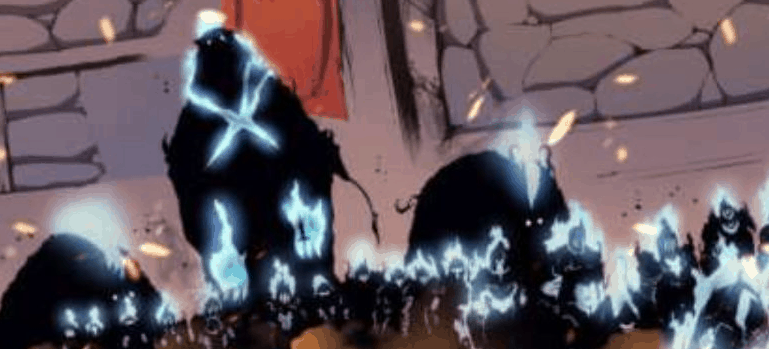 The story is written by Chugong and based on his web novel named Only I level Up. It sets in South Korea, where a portal appears randomly. From that portal, many supernatural entities start coming to our world.
To fight with these monsters, we have people known as hunters. The entire story revolves around Sung Jin-Woo, an E-rank hunter who wants to become an S-rank hunter. Throughout the story, we see his journey after receiving a reawakening.
Visit this link to read Solo Leveling.
#28. Devilman Manga
Devilman is one of the most popular manga series of the 1970s. It just released five volumes and became one of the best manga of all time. It managed to sell over 50 million copies, which is really impressive considering it was only there for two years.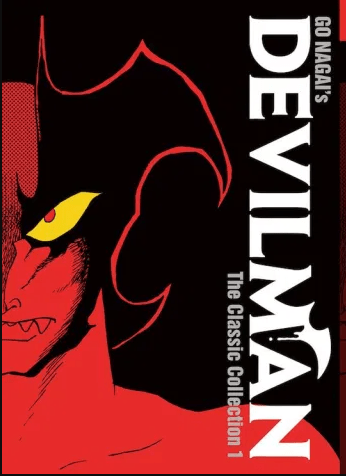 Go Nagai's this Devilman has procreated a bunch of spin-offs and even got an anime adaptation. The story is very simple and primarily focuses on a pure-hearted high school boy Akira Fudo. He gains the power and strength of a demon Amon, but he decides to use these powers to help humankind.
Even though the story is very straightforward and simple, the way Nagai has written is praiseworthy. He has written this manga in a darker tone that regularly alerts readers about the consequences of war and battle.
Check out this page to read Devilman Manga.
#29. Hajime No Ippo Manga
Hajime No Ippo is another sports-themed manga series on our list. George Morikawa writes it, and this one focuses on boxing. The first volume of this manga series was serialized in 1989, and it is still in publication. They recently released the 130th volume of this series.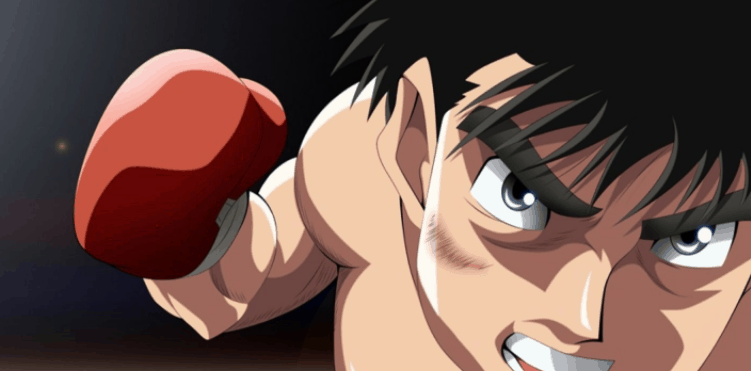 The story follows a young boyIppo Makunouchi. He is a very hardworking guy who helps his mom with her boating business. But Ippo often gets bullied by his high school bullies. One day these bullies went too far, and they beat Ippo until he lost his consciousness.
A professional boxer, Mamoru Takamura, finds him unconscious Ippo on the ground, and he takes him to the gym so that Ippo can heal. Later, Takamura suggests Ippo throw all his frustration on the punching bag. When Ippo hits the punching bag, he decides that he will learn how to box.
Check out this link to read Hajime No Ippo manga.
#30. My Hero Academia Manga
My Hero Academia is a superhero movie but with a very bizarre concept. Rather than primarily focusing on heroes saving the earth from invaders and supernatural entities, this manga's initial volumes revolve around how superheroes educate themselves to unleash the potential of their power.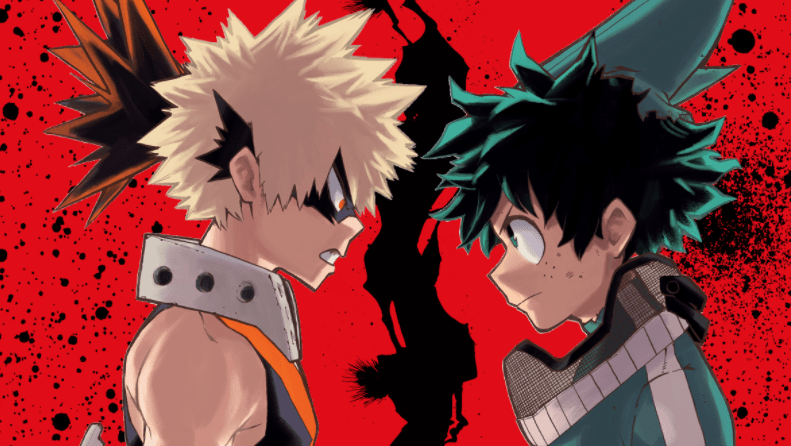 Kohei Horikoshi writes the story, and it has been in publication since 2014. So far, they have released 29 volumes of this manga series, and more can be seen in the near future as the manga is still in serialization.
The story features Japan's greatest superhero, All Might, and a young man Izuku Midoriya. Izuku lacks Quirk, and because of that, his friend Katsuki bullies him. But one day, All Might meets Izuku, and when he seesIzuku's potential, he decides to pass his Quirk to Izuku.
Visit this link to read My Hero Academia.
The Bottom Line
So, this was a list of the 30 best manga of all time.
All the manga comics mentioned in this list are considered the best in their genre. However, if you feel that we missed out on something and think that manga is capable enough to attain a place in this list, please let us know about that in the comment section.
Do you have any questions about anything related to this article or want to suggest something, do shoot that in the comment section below. Our team will try to answer them ASAP.