If you are looking for the best music streaming sites, this will be an extremely helpful article for you. Here I will review the 11 best and free music streaming sites and give my honest opinion on which one you should go with. So without any further ado, let's get started:
11 Free World's Best Music Streaming Sites In 2023: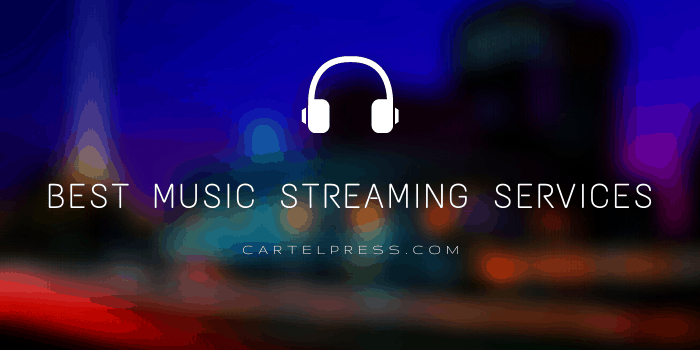 I can never imagine a list of best music streaming services without the inclusion of Spotify. It has been thriving in this very competitive music industry fora very long and right now. It boasts over 286 active monthly users. Spotify shares around 36% of the global music streaming market, making it the most famous music streaming site around.

Spotify boasts over 50 million tracks from a wide range of genres for music lovers. That means whether you love classical, hip-hop, rock, jazz, or any other type of music, it has got you covered. Users can find a good collection of music, audiobooks, podcasts, much other stuff. Another thing that impressed me a lot about Spotify is its music recommendation algorithm. It just gets better and better at reading your music choices and suggests related songs that you enjoy listening to.
Spotify features both free and premium plans. The free plan is ad-supported, which means users have to deal with advertisements whereas, the paid plans are completely ad-free. Paid plans also offer some other features such as the ability to make songs offline, access to the entire Spotify music library, and others. The premium plans of Spotify start from $9.99/month and go up to $14.99/month.
Read | Best NFL Streaming Websites
YouTube Music has the biggest library of songs, music, audiobooks, podcasts, and much other stuff. It is a new add-on to the list of Google's products that they introduced to counter popular music streaming services such as Spotify, Apple Music, and others. Although YouTube Music is comparatively a new music streaming service in the industry, it has managed to impress a significant majority of users worldwide.

The best thing about YouTube Music is that it is available for almost all types of digital devices, and in case if it is not available for your platform, then you can use its web-based version. It features both free and paid plans. If a user opts for the free plan, they have to deal with advertisements and limited access to the features.
The premium plans are completely ad-free and offer tons of excellent features such as making songs offline, background play, access to premium stuff, etc. Premium YouTube Music plans start at $4.99/month for individual users, and if you opt for the Family plan, you have to pay $9.99/month.
Apple Music started their music streaming journey in 2014. Even in this short period, Apple Music has acquired over 72 million paid subscribers, which is very impressive considering that Apple Music is much younger than popular music streaming giants like Spotify. The best thing about Apple Music is that it is not restricted to iOS devices only. Instead, it is the only app from Apple which is openly available for Android smartphones.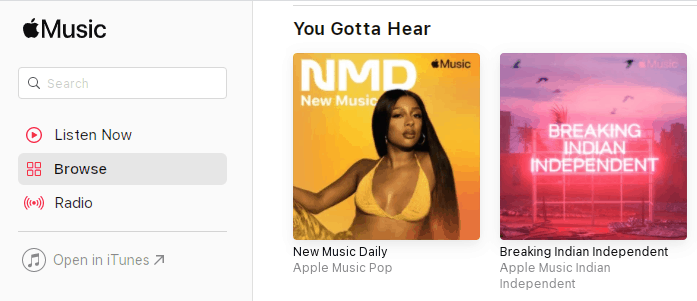 Apple Music houses over 60 million songs in its catalog, which means users can find literally any song they want. Their recommendation feature is also compelling and accurate. However, what bothers me a lot is that, unlike Spotify, Apple Music doesn't have any free tier. Therefore, for people looking for free music streaming sites, Apple Music is not an option.
Read | Best Sites to Watch Movies Online FREE ( Streaming)
Amazon has recently unveiled Amazon Music Unlimited to counter popular music streaming services like Spotify and Apple Music. Don't get confused between Amazon Prime Music and Amazon Music Unlimited, as both are entirely different products offered by Amazon. Prime Music is a bundled service that comes along with Amazon Prime subscription. But Amazon Music Unlimited is a wholly different service that costs $7.99/month.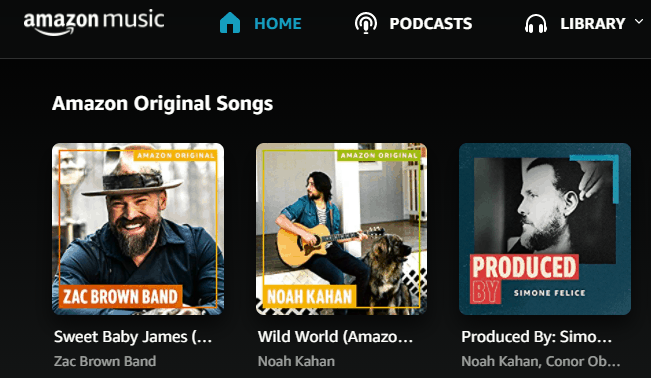 Although both these music streaming products share so many similarities, the thing that makes the difference is the size of their music library. Amazon Prime Music has only 2 million songs in its library, whereas Amazon Music Unlimited hosts around 70 million songs. Besides that, Amazon Music Unlimited includes behind the scenes commentary and some additional Amazon Echo voice commands. However, do note that Amazon Music Unlimited doesn't feature any free tier. It just offers a free 30 days trial that you can opt to test their services.
The next music streaming service on our list is Tidal. Tidal is quite popular because of offering lossless music streaming services. It houses a library of over 60 million tracks. However, the service lacks the free ad-supported tier. That means users will only have two options to choose from –either pay $9.99/month for Tidal Premium, where users can enjoy music at up to 320 Kbps AAC+, or pay $19.99 to enjoy non-compressed 1411 Kbps FLAC audio.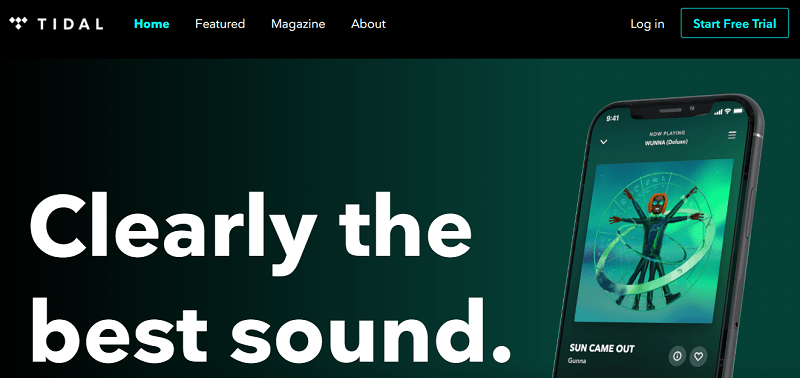 Tidal music service can be accessed on various platforms that include iOS, Android, and desktop devices. The best thing is that users can enjoy the high-resolution stream on all these platforms, including the browser-based player. Overall, if high-quality music streaming is your kind of thing, then unquestionably, Tidal is going to be the right choice for you.
Read | Best Sports Streaming Sites (FREE Live Streaming)
PrimePhonic primarily targets classical music fans by offering features that are not readily available on popular music streaming sites. The service claims to provide access to a massive collection of over 3.5 million classic tracks from modern and traditional artists. This vast collection includes many masterpieces that are not easily available elsewhere, makingPrimePhonic an excellent choice for all classical lovers.

PrimePhonic doesn't boast any free tier that leaves users with only two choices – either opt for the Premium plan that costs $7.99 per month to access unlimited music streaming at up to 320 Kbps, or go with the Platinum plan at $14.99 per month to enjoy lossless 24-bit FLAC streaming. The premium plan is suitable for anyone who just only wants to listen to classical music, but if you are a true fan of music, then the Platinum plan will indulge you more.
Deezer is not a new name when it comes to music streaming sites. It has been in the market for quite a long time now. When I first used Deezer in 2014, it appeared to me as a strong Spotify rival, but Deezer seems to have a bit of an identity crisis after all these years. But if we keep that aside, it can definitely be a good option for some of the music lovers out there.

Deezer's music library consists of a comprehensive catalog of around 56 million tracks, of which approximately 52 million are high-quality music files. However, the users can only stream audio at the 16-bit CD-quality, which seems like a disappointment considering that other rivals like Tidal and Qobuz offer 32-bit high res music streaming.
Nevertheless, a few things go in favor of Deezer, which includes having an extensive library, user-friendly interface, vast device support, 360 reality audio, and a free tier to test their services.
MixCloud is a very popular audio streaming platform for long-form content such as podcasts, DJ sets, and radio shows. It has worked as a very convenient platform for new and small creators who want to share their work with the world. Users can directly support their favorite creators with a small monthly fee.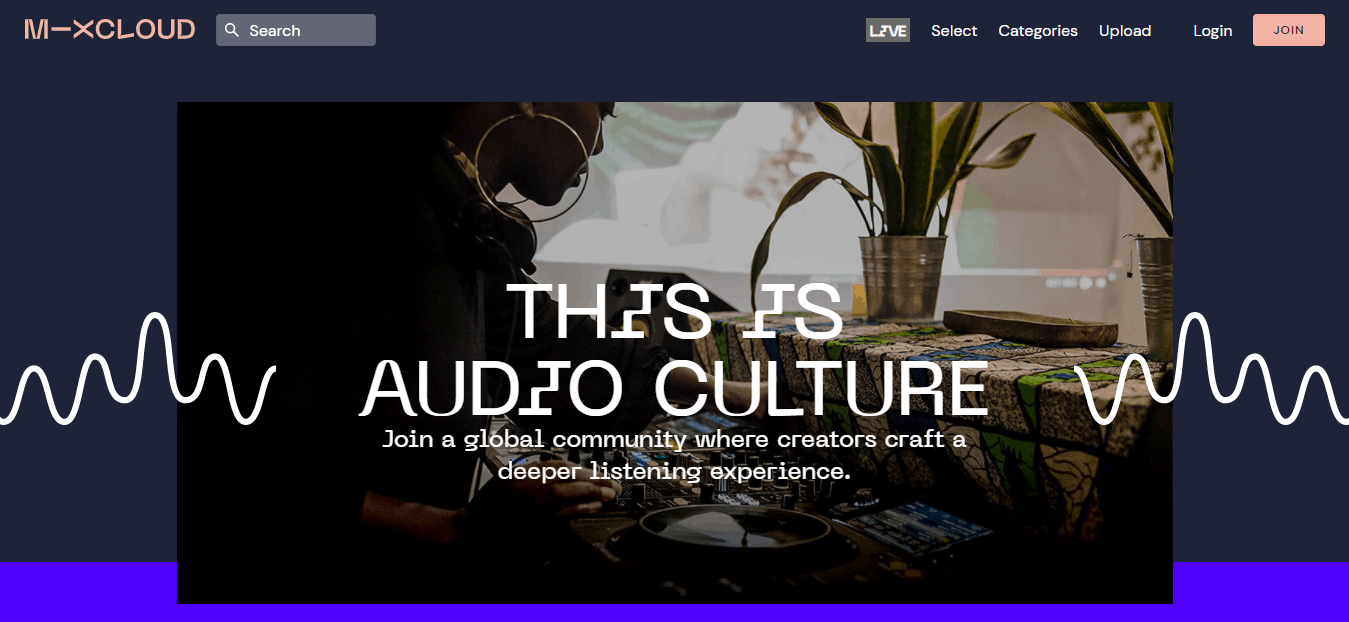 MixCloud is available on all popular platforms, including Android, iOS, and web-based browsers. Although MixCloud features a free plan, users have to deal with some limitations, such as ad-supported experience, can only seek forward, and restrict playing a show only up to three times every 14 days. However, users can get rid of these limitations by upgrading the premium plan that just costs $2.99/month.
Read | How to Get Grammarly Free Trial?
Even though SoundCloud is not like other popular music streaming services and lacks so many features, I cannot imagine completing this list of the best music streaming sites without including SoundCloud into it. That is because SoundCloud has helped so many talented creators such as Post Malone, XXXTENTATION, and even Marshmello to get recognition among the world.

The thing that makes SoundCloud an excellent choice is that it is entirely free. However, users may notice some advertisements at times, but that is just to support artists and keep SoundCloud free for listeners. But if you want to get rid of ads, then you can go for the SoundCloud Go.
SoundCloud features an extensive library of around 200 million tracks. The only thing that I didn't like about SoundCloud is that sometimes it makes things confusing as it blends the search results with user content and official band music.
Pandora Music is one of the oldest names in the online music streaming sites industry. However, it lacks some features such as high-res audio streaming and an extensive music library and nowhere near to dethrone top players, but still, it is on par with some popular music streaming sites. You can also try the Pandora application to use it on your smartphone. Some key points that make Pandora Music a great option are that it features a free ad-supported plan. It has a decent music library containing songs, podcasts, album commentaries, lyrics, etc.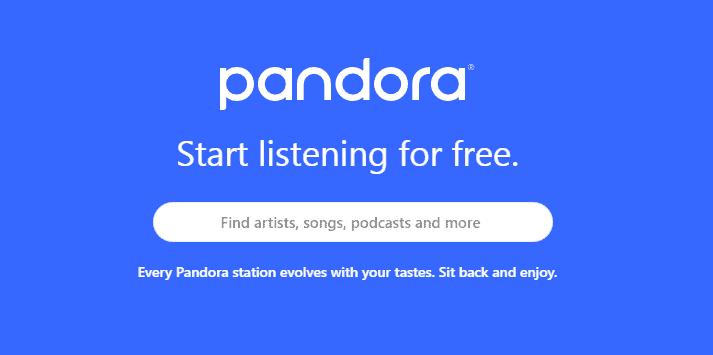 However, free plan users are not allowed to create a playlist. The user interface is also not that good, and sometimes, their website takes a lot of time to load. In addition to that, their content library also misses some of the artists and albums such as Celine Dion's Let's Talk About Love and Margo Price's All American Made.
Read | Best Manga Reading Websites (Read Manga Online)
Last but not least, Qobuz is another popular music streaming site which is in the industry for quite a long now. They took their baby steps in 2007, but it took them six years to leave their home borders. Qobuz houses a library of over 50 million tracks in which over 70,000 tracks are available to stream at 24-bit high-res. Do note that users have to opt for the highest plan to enjoy high-res music streaming, which costs $249/year. If you are okay with 16-bit/44.1 kHz audio quality, you can choose the Studio Premier plan, which will cost you $149/year.

Qobuz is available on all major platforms that include Android, iOS, and a web-based player. Additionally, many other networked streaming products are also compatible with it. However, the only thing that doesn't favorQobuz is its high-res tracks library. Other rivals such as Tidal and Deezer have a much better and extensive library of high-res songs. Therefore, if you are mainly looking to stream high-res songs, then I won't suggest you go with Qobuz.
The bottom line
Listening to music is one of the best stress-buster activities that one can do to kill their boredom. Above in this article, I've mentioned the 11 best music streaming websites that can help you if you want to spend your free time with your family or alone. I hope this article will help you in selecting the best music streaming platform. If you have any doubt in your mind, drop down your comment using the comment section available on this page. I or someone from the CartelPress.com team will surely get back to you with the best possible answer to clear your doubts. Keep visiting CartelPress for more updates.