Are you desperately looking for the best n64 emulators? The Nintendo 64 released in mid-1996 and soon becomes popular due to its multiplayer gaming ability.
The reason behind the popularity of the n64 emulator is because of games such as Legend of Zelda, 007 Goldeneye, Perfect Dark, Fable as well as Pokemon Stadium. Now, the parameters on which these N64 emulators are ranked are Performance, Compatibility, Availability as well as Features.
Now, we have done a lot of hard work to make your work easier to find the best n64 emulators available for Windows PC in the market.
You may also like to check these best android emulators and iOS emulators for PC.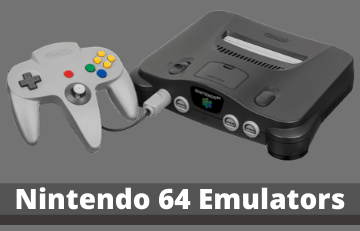 Here is the list of best N64 emulators for Android and PC users in 2023:
Here are some of the best hand-picked n64 emulators currently available in the market. So, let's get hands-on and find out the one who does the best in business.
 1. Classic Boy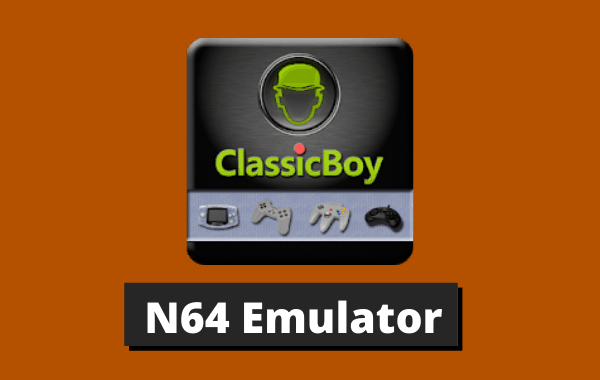 The first n64 emulator featured on our list is Classic Boy. It is one of the best multi-system emulators that supports all the advance platforms like NES, SNK NeoGeo, and most GBA games, Playstation, as well as Nintendo 64.
Moreover, the Classic Boy can offer you save/load stages, gesture control, and sensor support. This emulator is more than amazing as it works absolutely well on all the platforms. You can play games that are most stable and compatible; however, there are still some of the games which won't work on the platform.
Overall, if you're looking for a versatile n64 emulator that can support multi-system, then do give a try to Classic Boy. You can use the free version of the emulator and then decide whether you want to buy it or not. The only thing which can disappoint you is the stability of the emulator.
Download Classic Boy (Android)
You may also like to check these best PS3 emulators.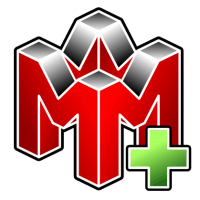 Mupen64 is a free open source emulator that has decent compatibility and gives you quite a varied experience. You can pay $0.99 as an optional donation just to support developers. The emulator supports a lot of games and has decent looks.
The emulator doesn't get updated so that you can find other Nintendo 64 emulators. However, if you talk about its features, it gives you a fantastic experience. Also, check this list of best Xbox one emulators.
3. M64Plus FZ Emulator (Android)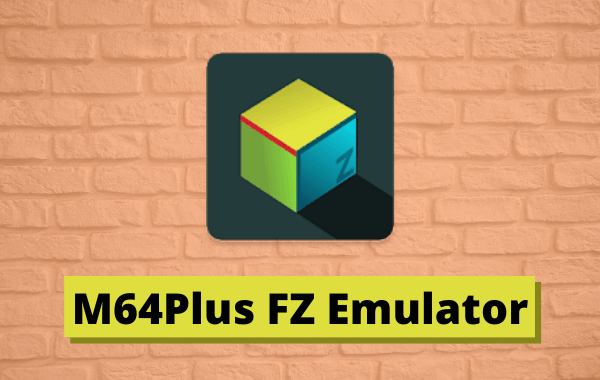 One of the latest n64 emulators available in the market is M64Plus FZ. The emulator is quite easy to use thanks to its super-friendly user interface. It also includes tons of files, video profiles as well as other stuff. The M64Plus FZ has various plugins, and developers have provided the guide as well.
The emulator has complicated UI, but when it comes to compatibility and stability, the emulator does its best. Mupen64Plus FZ is fully customizable, and you can change a lot of things quickly. The emulator is available on platforms like Linux, Windows, Mac as well as Android.
Overall, Mupen64Plus FZ is said to be one of the finest and best n64 emulator available in the market. The best thing about the Mupen64Plus is it receives regular updates, and with every update, the emulator becomes more stable and compatible. Also, check this Grammarly review.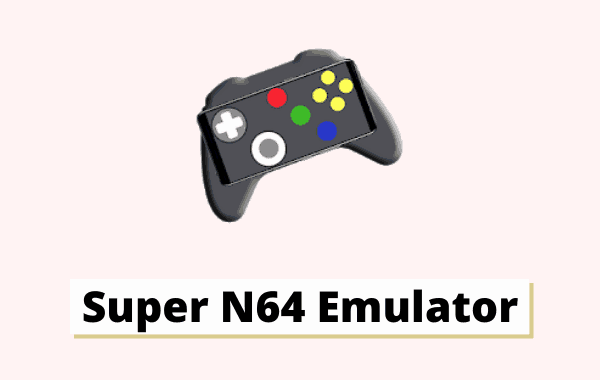 If you're looking for the best android emulator, then you should not forget the Super N64 emulator. With 4.3 ratings on Play Store, this open-source emulator supports a variety of n64 games and files, including n64, z64, v64, zip, car, etc. The emulator does have to save options so that you can load the saved games.
Super n64 emulator is easy to use and convenient for the users. The graphics depend on your Android phone or tablet which you're using. So, whether you want to play games like Mario or Zelda, you can use this emulator to do so.
Features like varied file formats offered by Super n64 emulator is undoubtedly a boon for many users. So, whether you have the specific file format or not, you can just use this feature of Super n64 to play any file format. The developers of the game have given a pro tip for many users, and, i.e., you can change the video plugin to prevent glitches as well as lags. You may also like to know how to get a Grammarly free trial account.
5. Project64

The next on our list is Project64 that is one of the easiest n64 emulators to use. It is an open-source emulator that is dedicated to all game enthusiasts in the market. The emulator keeps on updating to fix bugs. Moreover, with the latest update of Project64, the developers have removed the need for installing the video or audio plugin for certain games.
Moreover, you don't have to download the Glide64 video plugin if you play Project64. Apart from plugins, you can even play the game with the USB controller. The Project64 emulator features let you save/load states and also offers you high-resolution textures.
Overall, if you're looking for an emulator that receives daily updates and offers you great gaming experience, then definitely give a try to it. The only thing in the emulator that can disappoint you is the inconsistent audio that comes with the emulator. It's not that difficult and complicated to use this emulator.
6. RetroArch N64 Emulator

Without the RetroArch N64 emulator, this list is incomplete. The main highlight of this emulator is that it is available over cross platforms. Apart from that, it covers platforms like Mac, Linux, iOS as well as Android. The gaming consoles supported by RetroArch are PS3, PSP, PS, Vita, Wii, Wii U, etc.
RetroArch indeed is an open-source platform that allows you to do things like loading cheats, save and load states, save files and remap all the controls. RetroArch has one of the best visuals, thanks to the "paraLLEI" core. Well, in the real sense, RetroArch is technically not an emulator, but it does let you play games across the wide-range of platforms.
Overall, if you want to use an emulator which can make things more simplified for you than give a try to RetroArch. The program is entirely free to use, and with every new update, it comes with additional features. It's genuinely the best emulator featured on our list. All you need is the time to cope up with its functionality. Also, check these best torrenting sites and Yify proxy sites.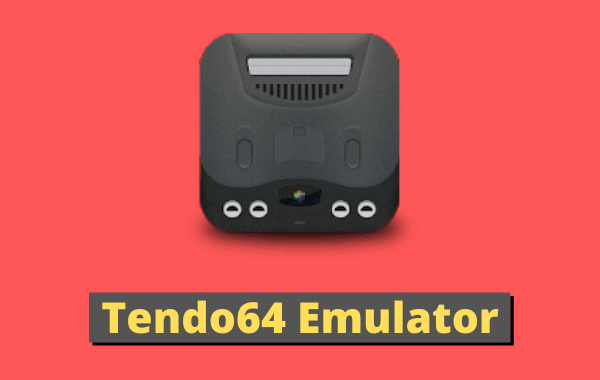 Tendo64 is purely a dedicated emulator that supports more than 20 languages. With Tendo64, you can load cheat codes, save and load states, and fully customize the emulator. The emulator supports multiplayer and cross-platform.
The N64 emulator receive update after a long time and the latest version helps the emulator to back into the league. Some of the critical features of Tendo64 includes updated plugins, touchscreen controls, texture packs, ads, and provides stability to the emulator.
If you're looking for an emulator that has a bunch of features like multiplayer games, cheat codes, and more, then this one is worth checking. Tendo64 is a combination of all small and big elements that give you versatile gaming experience. Also, check these Torrentz2 proxy sites and YesMovies proxy.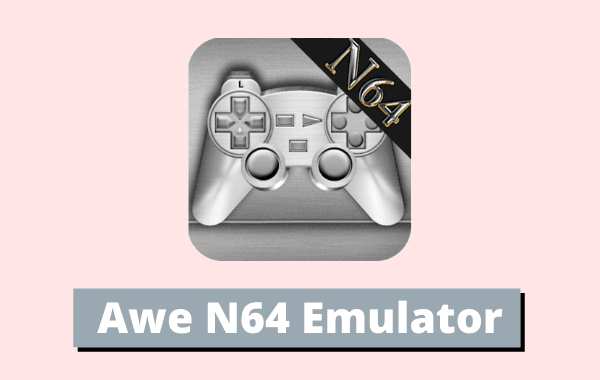 Well, if you talk about the popularity, then AweN64 Nintendo 64 emulator is the one which you must look for. The emulator has 4.2 ratings and offers high-quality N64 gaming experience on your device. AweN64 has stunning graphics, sound, as well as a console which pretty much similar to the original N64 console.
The AweN64 supports offers a wide range of games. The emulator is compatible with almost all the games, and you can even save and load states of the game when resume playing. The main highlight of the n64 emulator is 'Smart File Searches.' The aim of the smart file searches is to search the N64 ROM on the device's SD card when you start the app.
Overall, if you are looking for an emulator that can help you with seamless gaming and a varied game controller, then you must give a try to AweN64.
You may also like to check these best total war games and sites like Putlocker.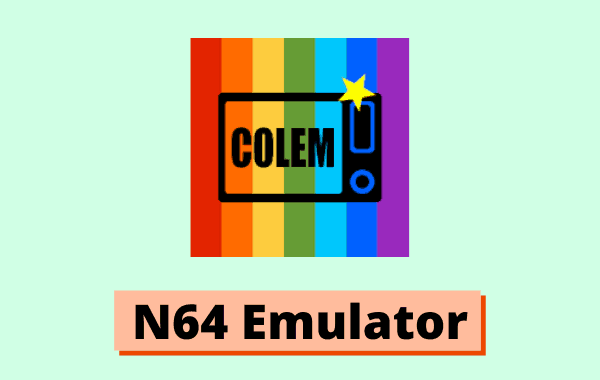 The ColEM Deluxe is the dedicated Android emulator, which is better than so many other emulators. ColEM Deluxe is launched in 1982 and soon becomes of the popular N64 emulator because of some legendary games like Centipede, Dukes of Hazzard, and Buck Rogers.
The emulator ColEM Deluxe works flawlessly and does offer you overall console experience. ColEM Deluxe has some advance features like support for Wi-Fi, multiplayer, and more. The main highlight of the n64 emulator is quite compatible with external Bluetooth gamepads and keyboards. You may also like to check these movie sites like rainierland.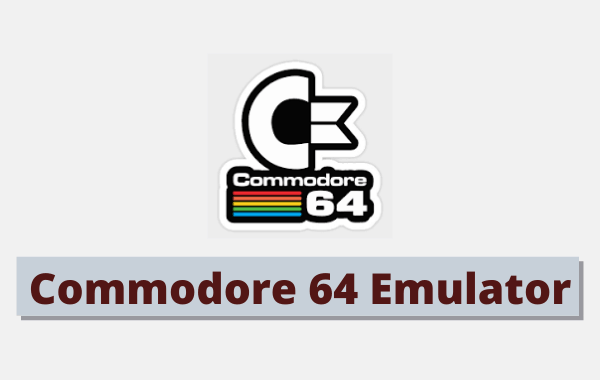 Commodore 64 is a premium emulator which costs you around $3.99. It is one of the coolest and most stable emulators available in the market. The Commodore 64 emulator supports a massive library of file formats, multi-disc, and more.
Overall, this n64 emulator supports NTSC/PAL and lets you save the game. Apart from that, it supports Wireless keyboards and controllers. The emulator is tested on devices such as Xoom, Galaxy S2, Nexus 4, Nexus 7, Shield, and more. You may also like to check these best manga sites and Torrentking proxy.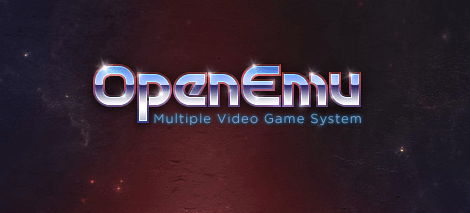 Well, if you're a Mac user, then OpenEmu is the one that you must try. The emulator offers great features such as gamepad support, joystick controller, multiplayer, and more. It is extremely easy to add, browse, organize, and is quite compatible with the gamepad.
Overall, OpenEmu is easy to use n64 emulator that offers you excellent gaming experience on your Mac. The only thing that can disappoint you is the lack of stability. Also, check these best sports streaming sites and games like Skyrim.
The Bottom Line
Hunting for the best n64 emulator is quite a daunting task. The before mentioned Nintendo 64 Emulators are the best among all the available emulators.
However, some of the featured emulators doesn't receive any update since long, but they are still doing their best for the users.
Do you use Nintendo 64 emulator?
Well, if you are a huge fan of games, then you must have come across these platforms. Now, if you think we have missed any of the n64 emulators, which according to you, should be on our list, then do let us know in the comment section.
For any queries or suggestions, leave a comment below.