Do you love playing Minecraft? Are you looking for some of the best Minecraft mods of 2023 to get some superficial features? If you are one of those searching for the best and most popular Minecraft mods, then here is the list of the 25 best Minecraft mods.
Consider Minecraft, a digitized version of Lego. The only difference is that it is online that allows the players to create and explore with 3D blocks. It is an open-ended game that incorporates customization, new tools, blocks, and more. While testing the creativity of the players, it introduces them to a higher level of Java coding. Moreover, it adds to the critical problem-solving skills vital for future career prospects. You may also like to check these best SIMS 4 Mods.
What Are Minecraft Mods?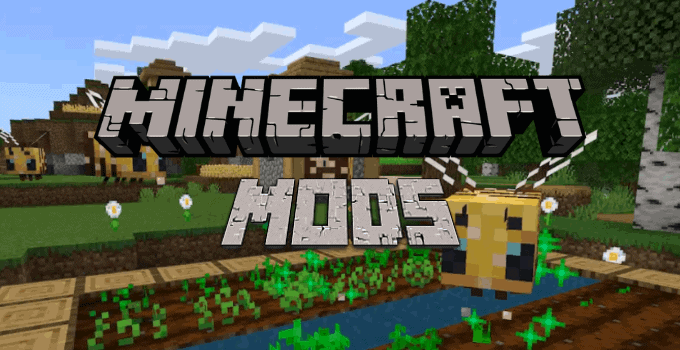 Minecraft mods refer to superficial changes made by the players that may also administer the overall game. It's these mods that make this open-ended game shine. Additionally, one can add a level of personalization to the game bringing in the players' creativity, imagination, and evaluative skills. So go ahead and create your own tools, food, armor, entities and mobs, and more. With Minecraft mods, the fun and excitement never stop.
The 25 Best Minecraft Mods of 2023: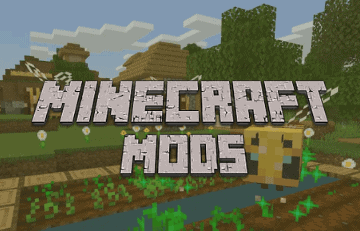 In this blocky phenomenon, you will find there are thousands of mods out there on the Internet. From a collection as vast as that, we have handpicked the best 25 Minecraft mods for you. Let us explore each one of these.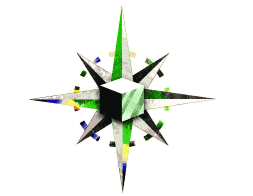 It is a handy mod for all kinds of players. As you go about exploring your world, it maps the same for you. Therefore, with this Minecraft mod, you can mark your interests and other destinations. One added benefit of this mod is that it gives a prior warning when someone secretively approached you from behind. The map can be seen on a full screen, in-game mode, or you can even take it to an external browser.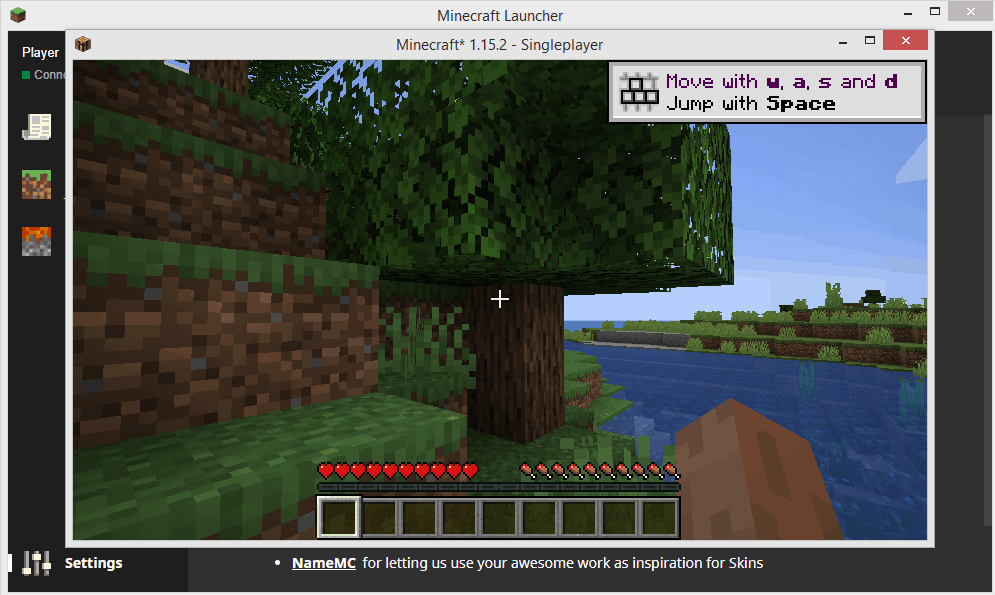 One issue that is faced with Minecraft is its poor performance on low-end laptops. However, with this mod, you can make it run faster and with improved looks as well. It gives you the support of HD textures, soothing lights, and the frame rate goes up to 2 times. Generally, it needs to be the first thing to add when installing Minecraft on your system. You can check out this Optifine guide for more details.
Minecraft assumes a different magnitude with its twelve biome types. It is always good to have a few more options for the terrain generator in the game. With Biomes O Plenty, you get almost 60 of these. This mod gives us some fantastic worlds for the player to explore. Therefore, from a volcanic region to a mountainous Alpine area, you have it all for you. There is even an option of a parasitic disease that spreads through the land.

Here is a mod that brings loads of new content to your game. The mechanical power of this mod is a joy as it lets you do stuff with windmills, water wheels and create some cool automatic devices. In Better than Wolves, you get numerous enhancements, materials, and different types of blocks to add excitement to your game. With cement, light-directing lenses, and pottery, there is a lot you can do with the game.

A feature got added in the 1.3 version of the game. However, you need to enable the option as soon as the new world generation starts. It also works perfectly to test out other mods and brings a full array of server commands into a single-player game. Players can use it while in multiplayer connected to a Minecraft server, and in single-player mode, one needs to enable the cheats for the world. Also, check these games like Skyrim.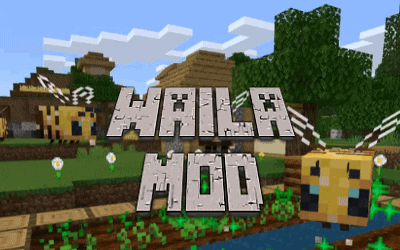 'What Am I Looking At' is a great mod when the player has a load full of installed mods. WAILA, in short, tells you about a block as you point your crosshair towards it. It guides you on what the block is and the mod from where it has come. With new mods coming up all the time, WAILA seems like a utility. It can guide you about the state of the block as well.

It is a playable version of Minecraft brought down to the size of the chest. Some reference of the same is available on YouTube as well. You can download it from the link available just below the video in the description. It has features similar to the original. However, here you can manage the game through an interface of a Minecraft chest. As you leave the chest, your actions are in front of you, as I had worked in a 2D format the whole time.
Also, check: How to Get Grammarly Premium Free?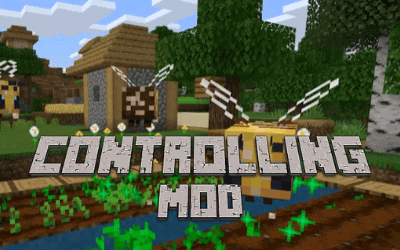 This mod here is amusing and straightforward for the players. In this interface mod, you can perform searches in the search bar and find the control you were looking for to know about the keybinding. Then, perform a filter and sort out the overlapping keybindings as well. Overall, it makes the management of control easy and quick.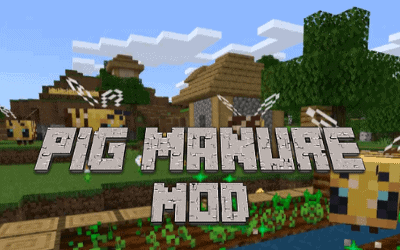 With this Minecraft mod, make your pigs and drop the pig manure at your will. You can collect it to use it wisely from fertilizing the crops. It can be a better option than a bone meal. It can be a new resource for you to master in Minecraft. Collecting this manure can also work to use it in a furnace and produce bricks for building a house.

Here is another useful Minecraft mod that lets you create slopes for beds, flowerpots, buttons, and more. Furthermore, you can bring your customization to it in terms of texture as well. Cubes work well in the game, but this Minecraft mod solves it for you when you need slopes. Also, check these best clash royale decks.

Amongst all the mods that add weapons to Minecraft, this mod can be classified as the best. Balkan's Weapons gels well with the game, and it is fun to use during the game. Spear, battleax, war hammer, and more will get that added power with this mod. You can have the right choice of swords here, and javelin goes the distance without needing any strings or feathers. However, it is the musket that is the highlight here. It also lets you attach a knife to it. Here is this incredible mod that you must go for.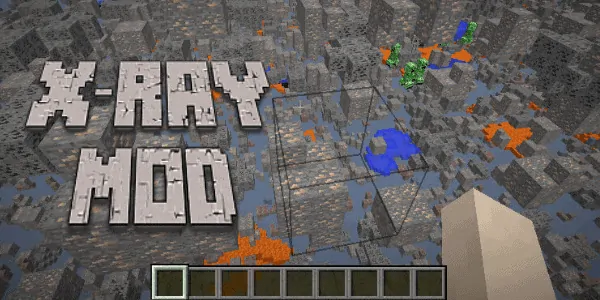 The main purpose of the X-Ray mod in Minecraft is to support the mapping of underground areas during the game. It does so by making the surface blocks invisible. You can find the caves, land mines, and strongholds easily with this mod. When it comes to hunting down the precious and elusive diamond, it is conducive. It also comes with a mode that will only show you ore. With this mod, you can also perform customizations of the blocks shown on the menu. The developers can debug the Redstone circuits easily in no time. You may also like to check these best IO games.

With Pam's HarvestCraft, you can bring variation to your diet in Minecraft. In this produce-laden mod, you can add over 1100 food items, and it includes 60 crops, 17 kinds of fish, tofu, vegan dishes, 36 fruits, and item-bearing trees. Now make your Minecraft diet tasty, nutritious, and balanced. This mod can be used with Hunger Overhaul and The Spice of Life to avoid wasted food habits. Next, bring the Cooking for Blockhead mod to create a multi-block kitchen structure. You get a cooking table, oven, sink, fridge, and a few more kitchen items. Let us transform Minecraft into a cooking game as well. The two mods get really well together.

This mod is similar to Biomes of Plenty in many ways. LotsOMobs bring 25 new Mobs, and that is an enormous enrichment to your Minecraft game. The good thing about LotsOMobs is that it will make your biomes more realistic in every aspect. You can bring your own flavor to the game and not remain merely restricted to chickens on land and squids in the sea. Add giraffes, narwhal, seagulls, elephants, and dinosaurs to your game and enjoy the variety.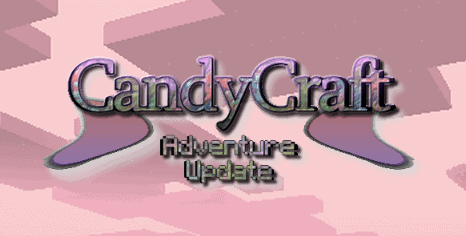 CandyCraft brings sweetness to Minecraft players by bringing a new territory for them to explore, and this is made entirely of candy. You will have sugary creatures to kill here and tools made of marsh mellow to equip yourself, and that is not enough; there is also honeycomb armor as you carry on with the game. Overall the CandyCraft mod brings a new dimension made of candy to the game. With numerous blocks, items, mobs, biomes, and more, it will be a fun addition to the Minecraft world with tons to explore. You may also like to check these best manga sites.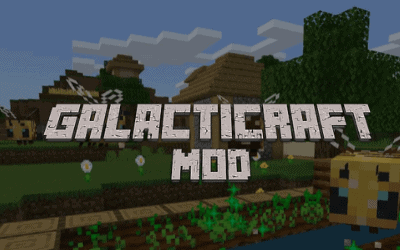 It allows you to go through the solar system in your very own spaceship. This Minecraft mod comes with 4 new dimensions based on planets and satellites in the Solar System. It is an expansive mod in the game to travel, explore and colonize the solar system. So, go ahead with your interplanetary sightseeing in the game. The significant feature of this mod is the effort that you need to put in to get away from the earth. The mod is compelling and brilliant and comes with a lot of awards like gameplay opportunities and others.

BetterPortals will let you replace vanilla portals with better ones. It enables you to see the other side and pass through without the irritating loading screens. This mod affects both the Nether and End portals and has perfect functionality with regular portal configurations. BetterPortals recreate portals so that one can see what world you are about to enter. There can be a few incompatibilities, but that can be with any other mod as well. Also, check these best laptops for under 300 dollars.

The Rope Bridge mod lets you develop a gun that automatically builds bridges made of wood and rope. You can create rope bridges. For getting this gun, you need to create the three parts that will make up this object. Once collected, you can join those to build this gun. Running and jumping through the chasms are an obstruction for any player in Minecraft. While you start through the mountains, you come across annoying gaps in between. With this useful mod, the portable gun builds a bridge for you by aiming where you wish to go. You can also use it for building tree-top fortresses.

With this mod, you can add multi-block power systems to provide a substantial amount of RF power to Minecraft. These are systems with numerous multi-block structures of nearly infinite size. In addition, it can benefit from the support of mods that offer transport and similar utilities like BuildCraft. Now, if you ever wanted to be a nuclear engineer without fulfilling the prerequisites, then Big Reactors is definitely for you. Create massive reactors that you can configure to cope with the power demands of all your industrial mods. You can monitor, regulate, and program your power station from a safe distance with it.

It is a popular mod for Minecraft that enriches your end-game content. For the new players, this mod is a little tricky to understand and use. Draconic Evolution helps you make full armors, energy, bows, storage, and more. It also adds the chaos guardian, which is a complicated version of the ender dragon. Its own energy system can be classified as Minecraft's equivalent to cold fusion. Draconic Evolution mod comes with a weather manipulation system and a big chest with crafting facilities and mob spawners. If you have gained expertise in survival mode, then it is the ideal mod for you. You may also like to check these best laptops under the $500 budget.

This Minecraft mod comes with only three tools, and these three are extremely useful for you as a competent player. It brings valuable functionality to your gaming skills, and if you use this mod once, you will find it challenging to play the game without it. It comes with a specialized hammer, a crusher, and a shovel. These tools can help you crush blocks and turn iron ore into iron dust. This mod makes mining above and undergrounds a lot more convenient for the player. The top feature is the three-in-one tool with ax, sheers, and shovel into a single item.
#22. Botania Minecraft Mod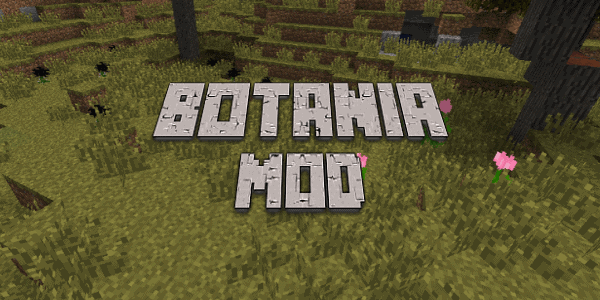 Here is a Minecraft mod with a natural magic theme. The central concept here is about creating magical flowers and harnessing the power of the earth in the form of Mana. It is fully playable by itself and compliments other mods as well. It adds powerful and magical items to the game. The flowers that it adds can serve various purposes like feeding animals, turning hostile mobs against each other, and more. It seems inspired by other magic-based mods like Handicraft 4 and Blood Magic. However, overall consider it a tech mod in essence. You may also like to download Snapseed for PC.

It is an excellent tool for retracing your steps. If you went too far away from your base during the game and got confused a little, then Magic Yarn will do the rest for you. So, go ahead and gather your supplies to do whatever you want. This mod remains at your service. If ever you lose your way, you need to call your waypoint back up. Even if it is a game, we all hate to lose directions. With Magic Yarn, your perfect magical mod works for you. In Minecraft, when you venture off in rich lands and forget directions, it can get a little frustrating. This mod lets you find your direction back home.

Minecraft Comes Alive is a unique Minecraft mod that turns all the villages in Minecraft into incredible places wherein you can interact with the villagers, do a little trading, and even marry and lead a perfect married life in the virtual world, at least. The village consists of different people from varied cultures and races who live together peacefully and perform their everyday duties. You can be friends with them and trade for things that you want from them. Minecraft Comes Alive is truly a mod that makes Minecraft a different kind of game. Also, check out these best sites to watch movies online.
#25. Booze Minecraft Mod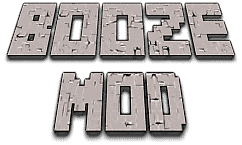 The name of this mod suggests it all for you. With this mod, you can turn your Minecraft game into a brewery business, and you can get access to different plants necessary to draft your own beer, whiskey, wine, and any other hard drinks that you desire. Produce as much of it as you want and enjoy the Booze and its business in the Minecraft game. The mod has made the process of brewing similar to the real-life method of making Booze. It usually takes 7 days for wine or anything else. So use this mod, play the game, and enhance your knowledge.
The Bottom line
It was our list of best Minecraft mods, right from the simple ones to the intricate types. These are the kinds that keep you engrossed for months in the game—maintaining the youngsters and veterans engaged in the game, their several mods developed by Minecraft fans that make it a never-ending experience. From managing your inventory to adding a bit of charm to your world, these mods add up to the excitement of the game in all aspects.