Are you looking for the best iTunes alternatives for Windows and macOS devices? If yes, you're on the right page. On this page, I have shared 5 top iTunes alternatives which can fulfill your needs without any doubt.
If you are using an Apple product, you must have installed and used iTunes at least once in a lifetime. After decades of dragging iTunes, Apple has finally decided to shut down this application. After the macOS Cataline update, the company has finally decided to split iTunes into three applications.
You need to install Apple Music, Podcasts, and TV separately to use on the computer. These three applications will now continue the media management which iTunes previously managed. However, the primary concern is all about iPhone management. This concern has now shifted and built into Finder.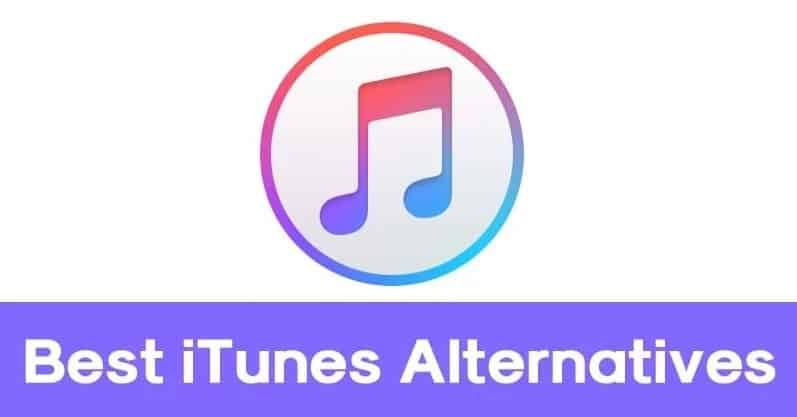 The main point is 'iTunes is dead.' Therefore, downloading an iTunes Alternative is the only option. You have landed in the right place if you come across this article looking for the top 5 iTunes alternatives for Windows & macOS.
You may also like to read:
Top 5 iTunes Alternatives For Windows & MacOS 2023 [Updated]
We forgot to mention it earlier, iTunes for Windows is still working. But, we do not know till when. But, we are pretty sure that it will be dead soon. We cannot assure longevity, but the iPhone manager will be active for Windows until the company finds any better replacement.
Besides, Finder is working great and doing its job honestly in iPhone management. But, it does not have all the features we need.
The primary part is that thinking about an alternative is always a better option. Let's look at the list of Best 5 iTunes Alternatives For Windows & macOS.
#1. WALTR 2
When replacing a brand authorized software, 'iTunes.' WaltR 2.0 comes first on our list. This software is convenient and powerful enough to replace everything iTunes has. WaltR 2.0 is not cheap software. You can easily connect your iPhone with this software using the lightning cable or WIFI connectivity.
The WIFI connection is as fast as Airdrop. You will be able to transfer the large files within seconds. Apart from this, WaltR 2.0 supports every file. Using this software, you can share each available file on your iPhone to the computer.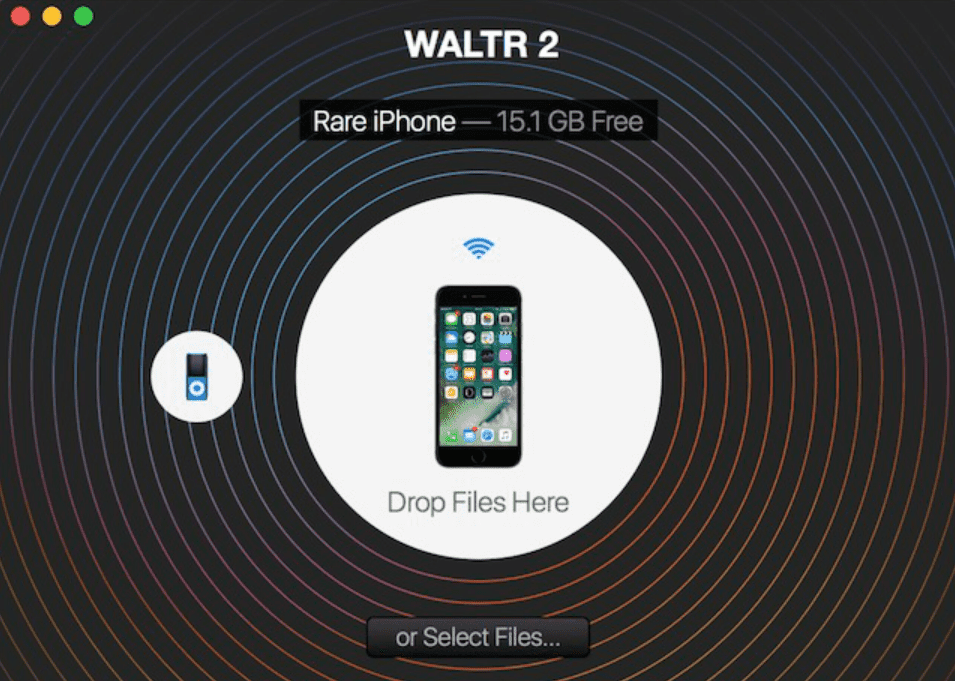 Another best part of using this software is, you do not have to reallocate the files. For example, if I am transferring a video file to the computer. The file will already be available in the video section.
Therefore, It is one of the best software for iTunes alternatives.
Pros
Fast & Secure files transfer.

Simple user interface.

It supports all file formats.
Cons
Premium product. Thus, comparatively expensive.
Download WaltR 2.0 (Windows & Mac)
#2. Musicbee
Sometimes, people do not want to manage their files. They need a player along to comply with their music needs. iTunes had everything. If you are one of those people, then Musicbee can be helpful while replacing iTunes.
Musicbee can help people connect their iOS devices to the computer and help them find out the synced music, playlist, and much more. Alongside, it even works on podcasts. It means the podcasts can get synced using this software.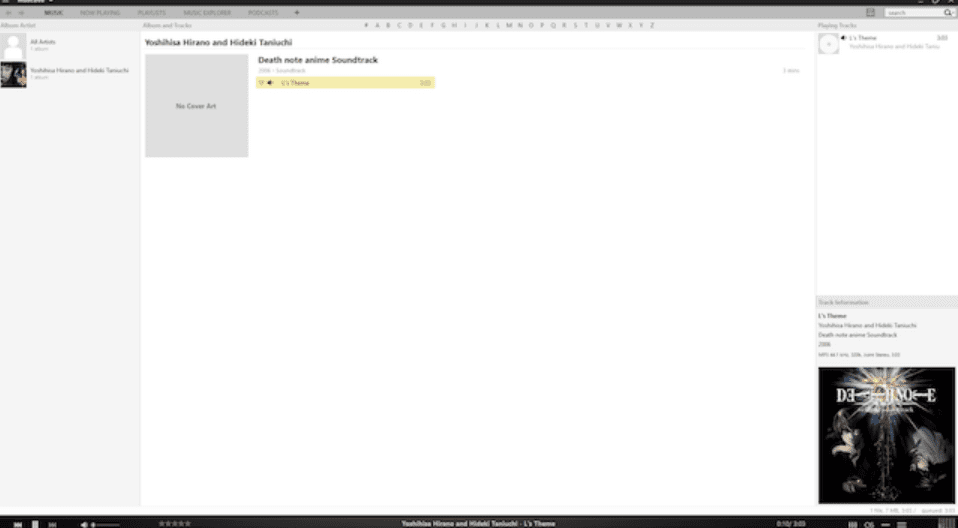 Listening to music directly from the iPhone to the computer is fun, especially with tons of extra features. You can adjust the settings using the 15-Band Equalizer. 
So far, it can be considered the best alternative to iTunes for basic music needs.
Pros
15-Band Equalizer.

Soundcloud integration.

Podcasts.

Volume scaling.
Cons
The user interface is not excellent.
#3. Dearmob iPhone Manager
Dearmob iPhone Manager is the third software in our list of 'Top 5 iTunes Alternatives for Windows & macOS.' It lets people quickly manage their files and transfer them from iPhone to the computer. You can also create a backup for your files and encrypt the data for proper protection.
To be precise, Dearmob iPhone Manager is a complete replica of iTunes. You can access every iTunes feature on this software. Although, the simple UI (user interface) lets people access every element of this software with ease.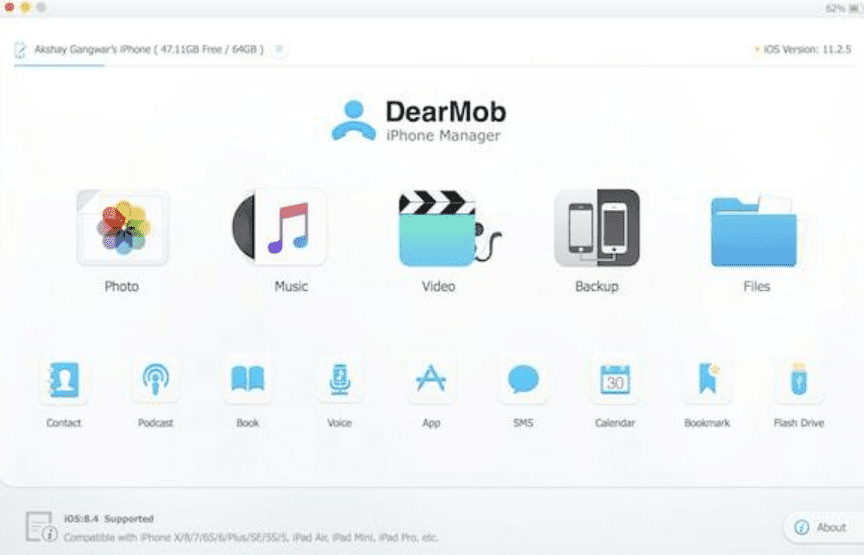 Alongside, the best feature of this software is to manage the photos. You can view the images and transfer them quickly from your iPhone to the computer.
According to us, Deadmob iPhone Manager can be considered the perfect application to replace iTunes.
Pros
Quick photos management. 

Encrypt data for protection.

Quick backups.

HEIC photos conversion.
Cons
Expensive.

It takes time to transfer photos.
Download Deadmob iPhone Manager for Windows & macOS
#4. Dr. Fone
We do not use iTunes to listen to music or check out the data. We prefer working towards more complex features such as creating backups, transferring files, and more. But, it is no longer possible as iTunes is dead. 
Here comes the solution, Dr.Fone is one such software that replaces every feature of iTunes. The reason it gets added to the list of Best iTunes Alternatives for Windows & macOS.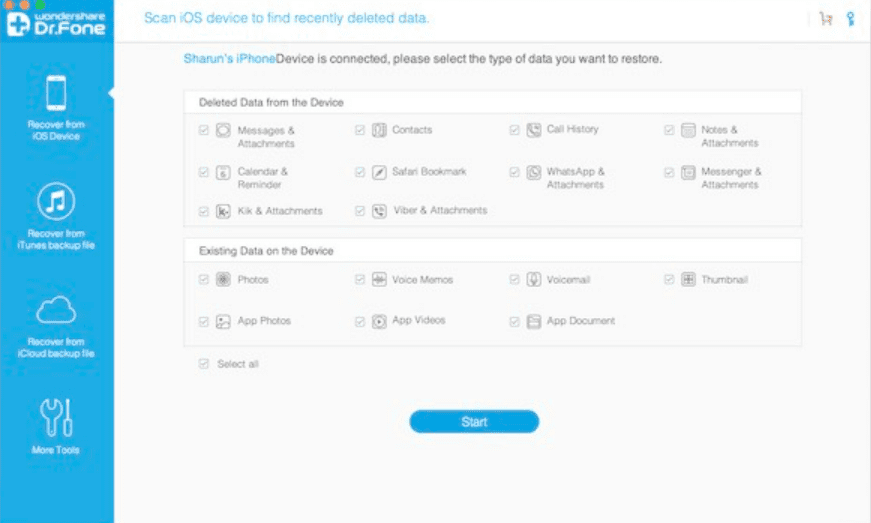 You can create backups, starts the recovery process, transfer files between iPhone to computer, erase data, and more. One such feature in this software lets people repair most scripts. You can quickly fix simple bugs and issues with Dr.Fone's help.
It might cost some money to download this software, but it is worth every single penny.
Pros
Quick backups.

Data encryption.

Script repair.

Ability to recover deleted data.
Cons
It does lack some file management tools.
Download Dr.Fone for Windows & macOS
#5. PodTrans
PodTrans is the last featured software in our Top 5 iTunes Alternatives For Windows & macOS list. PodTrans helps transfer the music files between the iOS devices to the computer with ease. You can share the music files with a single click.
There is only one problem. This software only works with iPods, not iPhones or other iOS devices. You do not need to install iTunes additionally to make it work.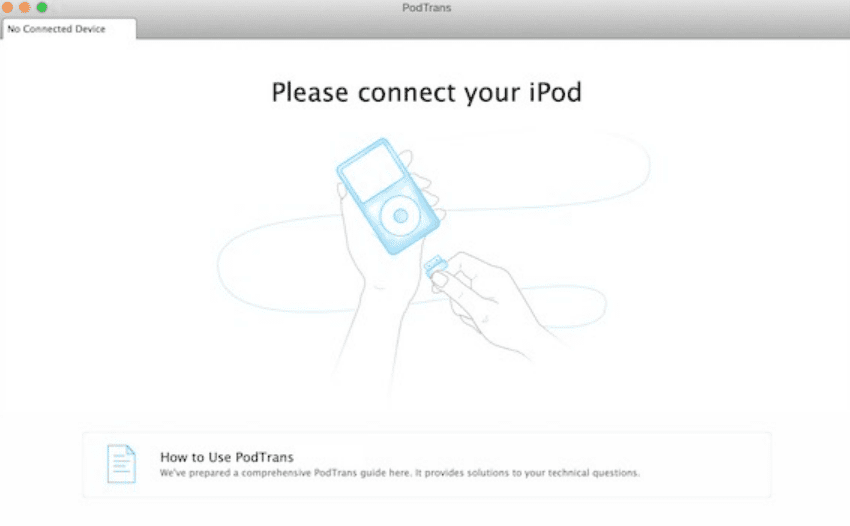 It is one of the free and best iTunes alternatives available for Windows & macOS.
Pros
Lightweight and simple user interface.

Transfer music files in a click.

It works separately.

It can manage video files as well.
Cons
It lacks powerful features to manage most data.
Download Podtrans for Windows & macOS
Why are the iTunes alternatives needed?
There is no single or particular answer to this question. Everyone has different needs for downloading and installing any software. However, the market for iTunes alternatives can get roughly divided into four categories.
To complete a task that iTunes cannot handle.

To extract data from a backup file.

To restore iOS data without even losing it.

To fix some bugs and errors that occur while updating iOS.
These could be the primary reasons why most people look for iTunes alternatives.
The bottom line
The above-given list of Top 5 iTunes Alternatives has both advantages and disadvantages. Some of the listed software is premium and requires a license key to use further. To be precise, each software has its purpose of serving differently.
The primary functions of most software are to transfer the files between the iPhone to the computer and manage the iPhone data. Still, some of the added software in our list is meant to provide only user and listening experience, such as Musicbee.
However, our task was to provide the tested list of software. You can check out and download it based on your needs.