Are you confused about whether you should use Google Hangouts or not, or Is Hangouts safe? Then you have landed on the right page. Here I will thoroughly review Hangouts from a security and privacy point of view so that you can make your decision whether Google Hangouts is a good choice for you or not. So, without any further ado, let's get started.
Is Hangouts Safe?
Google Hangouts is a good instant messaging application, but it is not safe at all. Your sent and received photos are not private, which means anyone can see your private images without your consent. However, Google Hangouts encrypt our conversations using an in-transit message encryption system, but it doesn't work on the end-to-end encryption method. I'd say that this is a major security flaw of Google Hangouts.
Overall, the Hangouts application is not safe for private conversation, images, and video conferncings. Images sent by you using the Hangouts app are not private. If you are looking for a secure instant messaging application, you can use the Signal app, which is one of the safest messaging applications available right now.
Read | Is Grammarly Safe?
Why People Use Google Hangouts?
Since the new privacy policy of WhatsApp hoarded a lot of controversies regarding user information and privacy, many people started looking for a safe alternative to WhatsApp.
For many people, Google Hangouts appears as an obvious choice because it is free, popular, and offers so many excellent features, but a big majority has a suspicion about its security and privacy.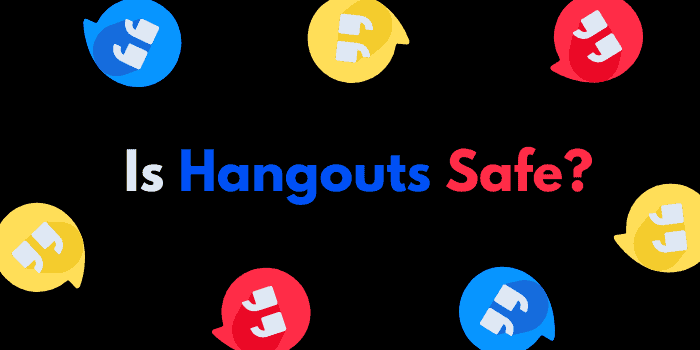 If you are also concerned about the security of Hangout, then you must read this article until the end. Here I will go through different aspects of Hangout's security and privacy, and at the end, I will share who should use Hangout and who doesn't.
Read | Is Driver Easy Safe To Use? Detailed Review By Expert
Google Hangouts Safety Review
Whenever we hear the name Google associated with any web-based service, the first thought that hits our mind is security and trust. After all, Google is considered to be the most secure and reliable company on the internet. And if something is associated with Google for a prolonged period that Google owns, such as Hangouts, it ought to be obviously encrypted, secured, and reliable, right?
Well, technically, yes. We thought so until we discovered that Google Hangouts is a worse, if not the worst, app for instant messaging purposes.
1. Privacy – Is Hangouts Safe?
The very first security flaw in Google Hangouts is from its privacy standpoint. Even though Google Hangouts does encrypt your conversations, it doesn't follow end-to-end encryption. Instead, they use "in transit" message encryption that basically encrypts messages and other chats between your device and the webservers of Google. Messages and other media files are not encrypted between your device and the device of the users you are talking to.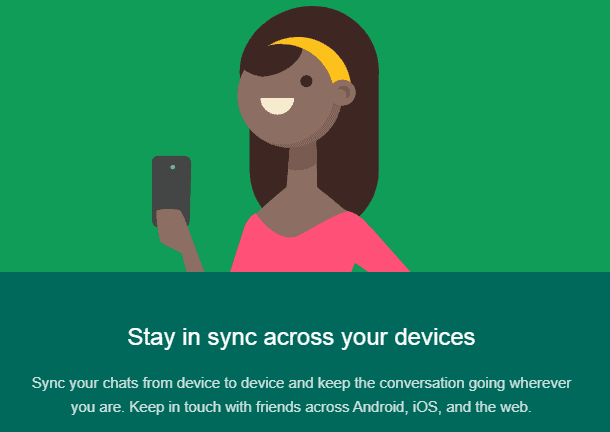 That means there are huge chances that Google might be storing all your sensitive information, including your chats, media files, logs, etc. And as they are on their server, Google will have all the access to them. Google can anytime use that information or share them with government agencies if ordered to do so. Even Google, in its transparency report, clearly revealed that it has received over 103K requests to disclose user information of over 235K accounts in the period of Jan 2020 to June 2020.
Read | Is Groupon Legit & Safe | Are Groupon Coupons Reliable?
2. Conversation Security – Is Hangouts Safe?
Another major flaw in their service is that any image shared on Hangout chats is not private at all. Let me explain it further; suppose you sent an image to one of your contacts on Hangouts, that picture can be viewed by anybody who has sufficient knowledge of URLs. That means anybody can sneak into your images without your consent.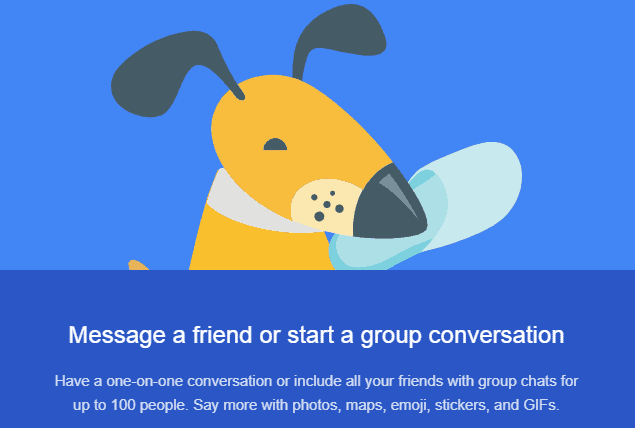 The saddest part is that it is not a bug. When we contacted their team through Google Vulnerability Reward Program, we were told that it is not a security issue. Instead, they said to us that this is how basically Google Hangouts works. It is really disheartening to see that one of the biggest tech giants has such a massive flaw in their product, and they are not interested in fixing it. As a wannabe security expert, I believe that privacy is the foremost thing one should look for while using instant messaging services.
Read | Is Avast Safe To Use? Detailed Review By Antivirus Expert
3. Video Conferencing – Is Hangouts Safe?
If you are using Hangouts for other reasons, like video conferencing, you can have some advantages. It offers a lot of features that overshadow its rivals. On top of that, the G Suite integration makes it an obvious choice for sharing files and holding video conferencing. Plus, they have some preventative features that help you manage participants and stop them from hijacking your calls.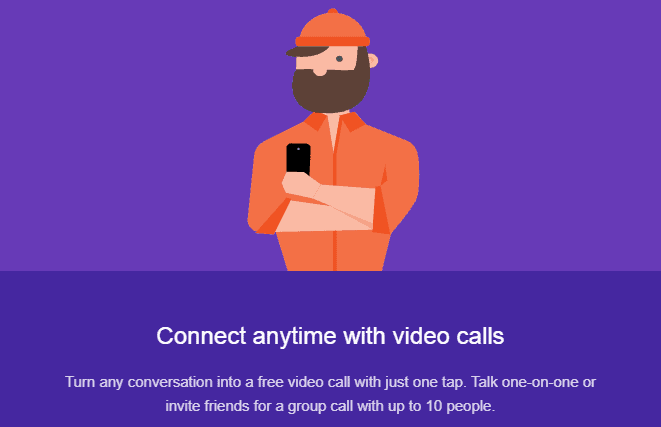 If you want to download the Google Hangouts application for your device, you can use the links provided below.
For Android, Click on this link. For iOS devices, Click Here.
Final Conclusion: Is Hangouts Safe?
If I have to sum up everything in one line, I would say that Hangout is not a safe option for instant messaging services. There are many better options available on the internet for instant messaging, such as Signal, Telegram, or Wire Messenger. If security and privacy are your topmost priority, then there is no better option than Signal for you, while Telegram adds a few additional features while maintaining somewhat similar security.
However, if you want to use Google Hangouts for video conferencing or online meeting-related purposes, then you can give it a try. Even then, I would suggest you consider other reliable alternatives such as Zoom, Skype, or Google Meet.
With that said, here is the time to wrap up the article. I hope it helped you decide whether Google Hangouts is a good choice for you or not. If you still have any questions, feel free to shoot them in the comment section below. We will try to respond to all your queries ASAP.