The necessity of software such as Grammarly arises when one wants to write clear and error-free content. Grammarly is a beautiful example of grammar-checking software that you can rely upon. However, there are a few people who are worried about their privacy. If you are one of them and searching for Grammarly is safe to use or not, then you are on the right page.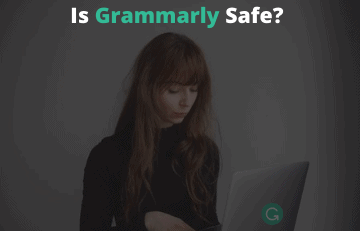 Such excellent software has proper terms and conditions that would satisfy the confidentiality requirements of the user. On checking a document, Grammarly comes up with multiple solutions to improve the quality of the content.
The software also aids users with an online dictionary that includes valuable technical terms and a plagiarism checker.
What is Grammarly?
Grammarly is one of the most trusted grammar-checking software that effectively detects grammatical, punctuation, spelling, and word choice errors.
Apart from that, it also deals with sentence construction flaws. It makes one's content presentable and gives it a professional touch.

Grammarly keyboard app can be installed on Android and Apple devices. The online application always needs an internet connection.
For computers, one can easily install Grammarly's free browser extension for their respective web browser. You must read this Grammarly review for more information.
Official Website: Grammarly.com
Is Grammarly Safe?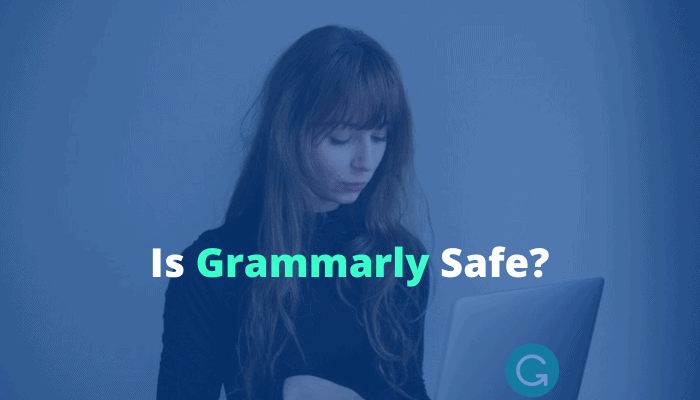 According to the privacy policy page of Grammarly, Grammarly is considered completely safe, be it for your personal use or for a multinational conglomerate.
While you type something, Grammarly keeps checking and provide suggestions.
The text you type as an input to Grammarly remains private and encrypted.
Accordingly to claims by Grammarly and several expert opinions, we can trust it with our data without any reservations.
How Much Does Grammarly Cost?
In contrary to the basic free Grammarly version, the Grammarly premium is much more advanced and dynamic. It has extra features like a plagiarism detector and some vocabulary enhancement suggestions too.
There are broadly four types of subscriptions. As of the time of writing this post, Grammarly pricing options are:
Grammarly Premium monthly subscription will cost $29.95 per month, which may be a little costly but useful for short-term use.
Grammarly Premium quarterly subscription costs $19.98 per month, billed as one payment of $59.95.
Grammarly Premium annual subscription costs $11.66 per month, billed as one payment of $139.95.
Besides, Grammarly offers monthly and yearly subscriptions to Grammarly business for groups of three and up. Where the monthly subscription costs $25 per member per month, which will be billed as one payment for all users, the annual subscription cost depends totally on the number of users in your group.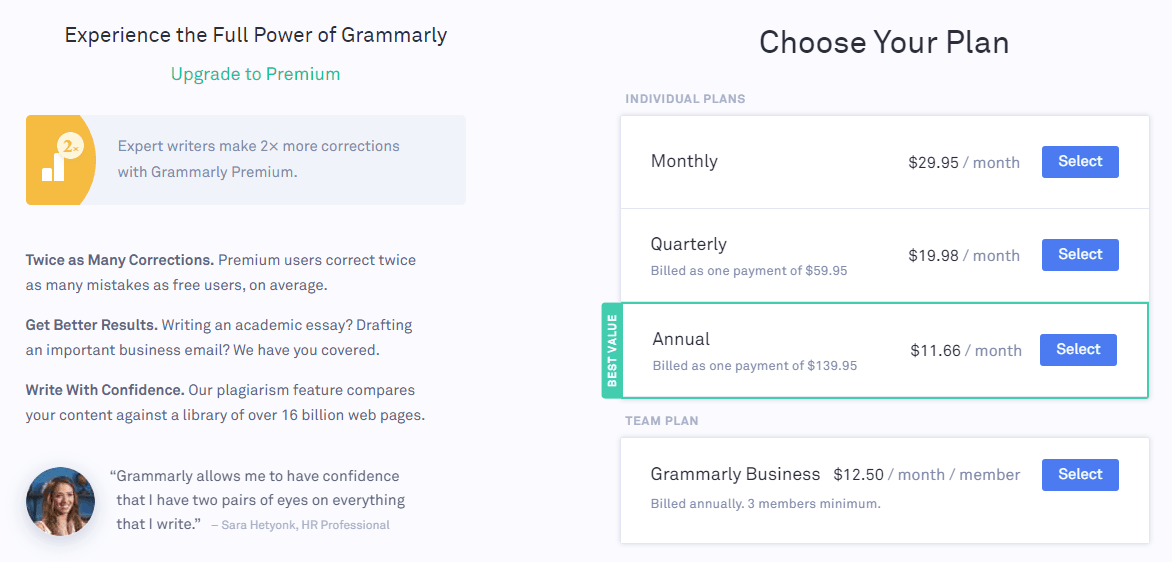 You may also like to check how much does Grammarly cost? (Detailed Info)
Is Grammarly Safe In Terms Of Your Privacy?

Grammarly has been deemed safe and trustworthy by millions of subscribers, and so far, they have not been wrong.
When a user signs up for the services or interacts with the Grammarly website, he or she has to give some personal data such as username, email ID, contact, and language preferences so that the software can identify, communicate, and authenticate users.
It believes in privacy and keeps one's personal information encrypted. The information is only shared with third parties, such as the marketing and researching partners.
One can easily stop sharing their information with Grammarly by removing their Grammarly's access to the account. You can read Grammarly's privacy policy here.
Is Grammarly Safe For Saving Your Document?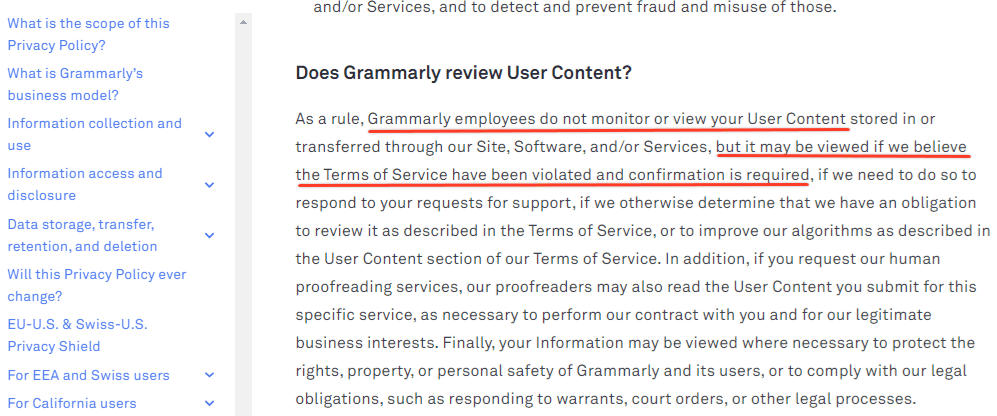 Though Grammarly is quite safe to use, it might not be 100% foolproof. Grammarly keyboard always needs internet access.
It stores the content on one of its servers to review it, proving to be a security threat if you are writing sensitive content.
The terms under which it works assure the users that the content won't be checked until and unless there is any kind of problem or terms of service are violated.
Although Grammarly is an authenticate software by Google, it can't be termed as 100 percent secured software, especially when it comes to sensitive documents.
Is Grammarly Safe To Share Your Card Details?

If one opts for a paid subscription in Grammarly, they ask for the user's payment information to enable the commercial transaction.
In Grammarly, the payment takes place through the PayPal option one can directly place their order and can very swiftly pay by giving their card number details.
The PayPal website maintains all the privacy policies, and it's completely safe and sound to share your card details in the Grammarly software.
You might also like to check is Avast safe or not?
Overall Review (Is Grammarly Safe To Use?)
No software can be 100% effective, but having said that, Grammarly is presently the most entrusted grammar application, verified by Google. It is almost completely safe to use for all purposes.
Its quick and precise corrections make it user-friendly and easy to use. Grammarly's feedback check is also very flexible as it adjusts its checking procedure with the genre and writing style and accordingly provides mixed results.
Also, Grammarly neither can make one a better writer nor can correct all the spelling and grammatical issues. Even Grammarly has bugs in it and cannot be used in all tools, but apart from this, it is a good, efficient, helpful, and safe software to be used by an individual.
You might also like to read mSpy review and Hoverwatch review.
Who is Grammarly good for?
Grammarly is a very effective medium for students, teachers, business professionals, authors, bloggers, and many other people as it helps them to achieve their respective goals. It also aims to help the student understand their mistakes and rectify them.
It also helps professionals as it allows them to rectify their grammatical errors. Non-English speakers can blindly rely on this tool to translate everyday English. It also helps the budding writers to gain confidence in whatever they are doing.
Grammarly detects grammatical errors which the naked eyes cannot detect. One can write confidently when they have Grammarly installed on their devices.
Is Grammarly Easy to use?
One does not need to be a genius to use this correction tool. Grammarly is the easiest of all grammar tools to use. One has just to install the Grammarly app on their devices and change their device's inbuilt keyboard to Grammarly's keyboard. It works automatically.
When one begins writing, it starts working and detecting errors. It simply underlines the mistake identified, and the correction to it appears on the explanation card, which is present at the top left of the keyboard.
Grammarly corrects the mistake and gives a proper explanation as to why it is an error. One can easily brush up their knowledge with the help of Grammarly.
Should I Use Grammarly Premium?
Grammarly Premium not only checks the sentence structures and grammatical errors, but in addition to that, it also checks the tone in which it is written. If the writer uses an informal tone in a formal place of writing, Grammarly Premium detects it and alerts the writer.
It is very useful for business purposes, mainly for writing emails. The premium version also helps detect repetitive errors, correct them, and achieve clarity in writing.
Grammarly Premium provides its' users with an inbuilt plagiarism checker. One does not need to hire any human proofreader for that purpose anymore.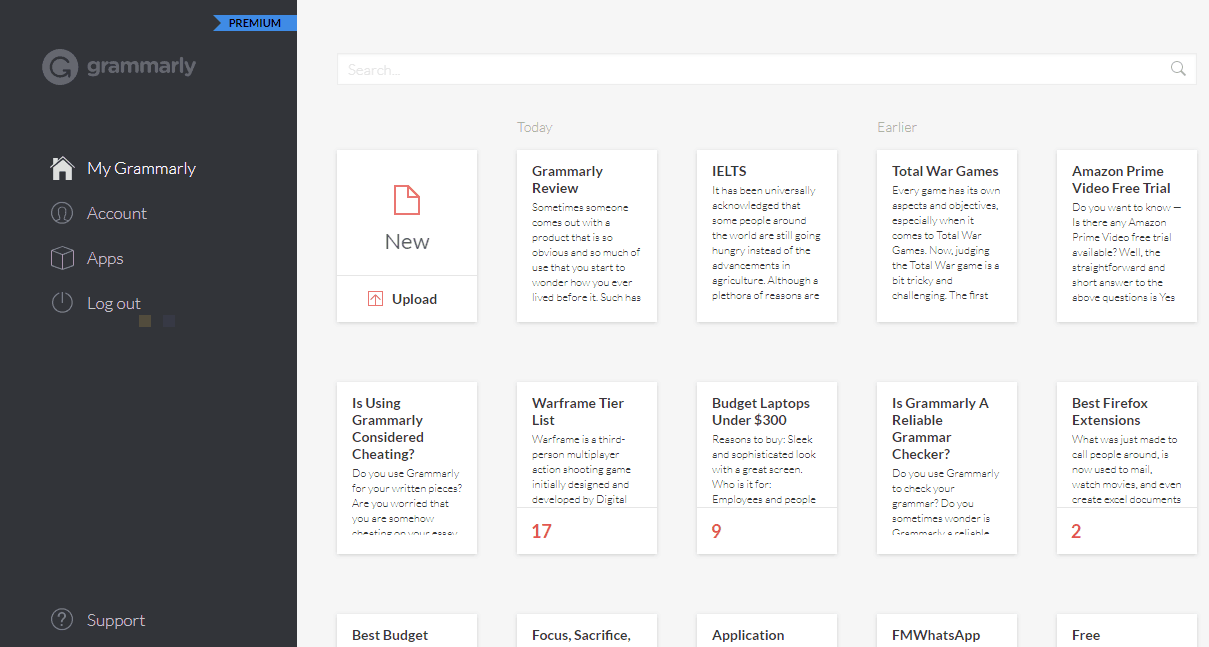 You may also like to check these Grammarly free trial methods.
The Bottom Line
A human can make mistakes, even if one has a stronghold of English rules and grammar. Errors can slip in a while typing, so using Grammarly to write flawless pieces is wise.
It is easily accessible and convenient. It is a highly recommended tool by all groups of ages.
However, if you are worried about your privacy and thinking Grammarly is safe to use or not, then I guess I've cleared all of your doubts.
If you have any doubts in your mind, you can visit this page to ask the official team.