If you are looking for the best password managers in 2023 for your Android, Windows, Chrome browser, or iPhone, then you are on the right page. Here in this article, we have hand-picked these top 10 best password managers based on straight forward user-interface and higher security level. We hope you guys will surely like this article.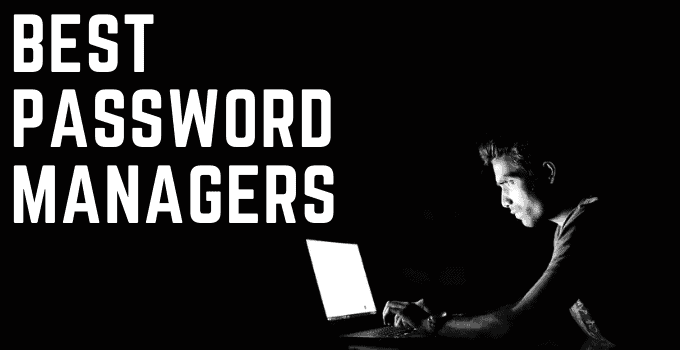 Sometimes managing your multiple passwords can be a tedious task, especially when you are more concerned about your privacy and security. In such cases, you need to use complicated, unique, and hard-to-guess passwords. On top of that, changing your passwords regularly to ensure there wouldn't be a leak can make this entire process more difficult.
Therefore, we recommend our users to use a password manager to maintain their passwords. But choosing a password manager is also very tough. There are numerous options available, and almost everyone claims that they are the best. That's why after testing over 70 different password managers, we have compiled this list of best 10. So, here are the 10 best password managers for you.
Here is the list of top 10 best password managers in 2023:
These best password managers can secure your digital life. While choosing these top password managers, we focused on user-interface and security. Here you go;
1. Keeper Security
Keeper is one of the best password managers out there. It is packed with almost everything that a password-manager requires. Keeper supports nearly all major platforms along with the browser-based extension. The tool offers one of the most advanced security and powerful encryption features for those who are looking for enhanced security. Unfortunately, it doesn't offer any free plan, but you can opt for a 30 days free trial to test its services.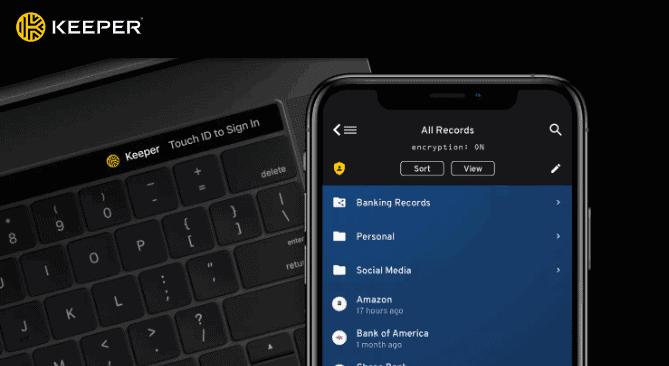 The premium plan offers two-factor authentication with something called KeeperDNA that lets you use your fingerprint or face to unlock using a digital device such as a smartwatch or smartphone. Another feature named Secure Audit, ranks all your passwords according to its strength and suggests you change weak passwords.
It also offers a 10 GB of encrypted online cloud storage that can be upgraded to 50 GB with a higher plan. A feature BreachWatch scans the dark web to see if your information has been compromised or not. Overall, at $30/month, it is undoubtedly the best password manager available. You may also like to check how much does Grammarly cost?
2. Dashlane
It is the most potent and top-rated password manager available in the industry. Dashlane is not just a password manager; it is beyond that. It offers features like auto form-filling, securely storing online data, premium identity theft protection, and many other excellent features. Even one feature named Password Changer can help you change hundreds of passwords within a single click. It supports almost all major platforms, including Windows, Mac, Linux, Android, iOS, and Chrome OS.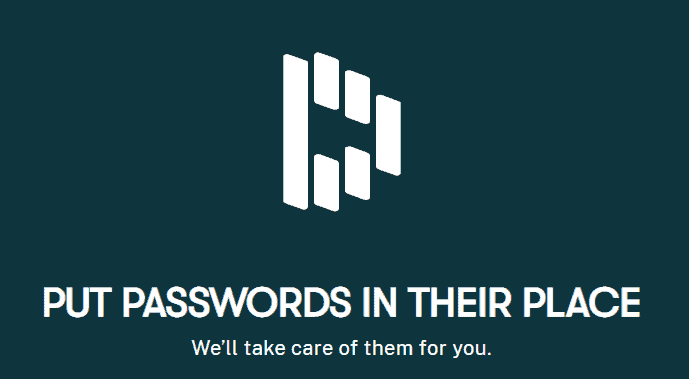 The free plan of Dashlane allows users to store up to 50 passwords in a single device. They also feature a 90-days free trial plan where they offer their premium service without any limitations to all the new customers. Dashlane supports two-factor authentication that you can enable from your dashboard. To store your passwords on their servers, they use AES-256-bit encryption.
The only drawback of Dashlane is its costly pricing. Its premium plan costs $60/year and the premium plus lists at $120/year, which is a bit more expensive than others in the market. However, if we consider the service that Dashlane offers, then it's worth every single penny.
3. 1Password
1Password initially started its password management services for Apple only, but now it has included Windows, FreeBSD, Android, Linux, and a few other platforms in its services. It offers extensions that can easily pair-up with all the major web browsers to help you out directly while surfing the web. Like all other password managers in the industry, it also uses 256-bit AES encryption to store your passwords.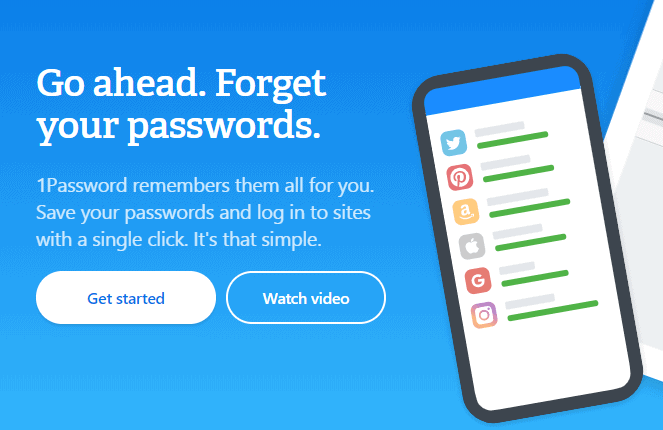 It offers a feature named Watchtower that notifies every time you or someone changes a password. So, in case of any breach, you can get informed and recover the password. Some other features like built-in two-factor authentication, travel mode, automatic form filling, and others make it a great companion for anyone.
At $2.99/month for individuals and $4.99/month for the family where up to 5 members can use it, 1Password is definitely an excellent option. Do remember that you can use its 30-day free trial plan to test 1Password's service.
4. LastPass
LastPass is one of the prevalent and best password managers around. The main reason behind this popularity is its free plan, which offers a bunch of excellent features and supports multiple devices. It supports multi-factor authentications like Google Authenticator or Microsoft Authenticator that you can enable as per your ease. It offers a digital wallet that can be used to auto-fill credit and debit card information to protect you from Keyloggers.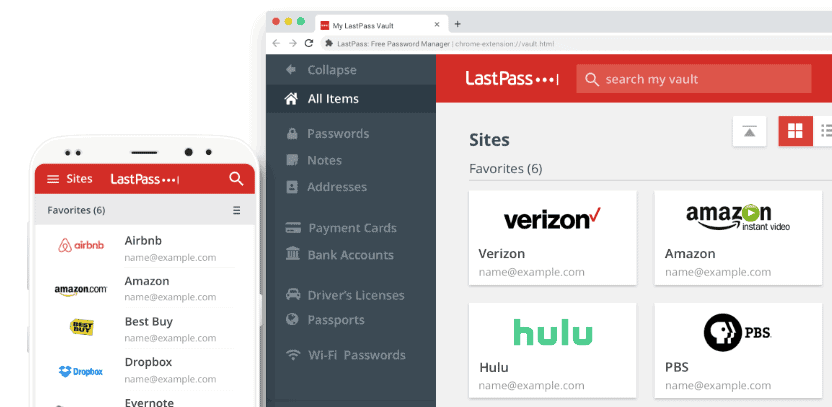 Other features include one-to-one password sharing, secure notes, automatic form filling, and others to make things easy for you. The best part is that for most of these features, you don't have to opt for its premium plan. However, the paid plan features physical two-factor authentication, gives 1 GB cloud storage, and access to premium support. If you need these features, you can get it at just $36/year, which is reasonably inexpensive.
You may also like to check this Grammarly review and mSpy review.
5. Bitwarden
It is an open-source & one of the reliable & best password managers, which means anyone can see and analyze the code to ensure that they are not spying on us. Also, it helps Bitwarden to improve their security as developers globally can help them to optimize the overall program. The free version of Bitwarden offers some cool features like multi-device synchronization, unlimited password storage, two-factor authentication, auto form filling, and many others.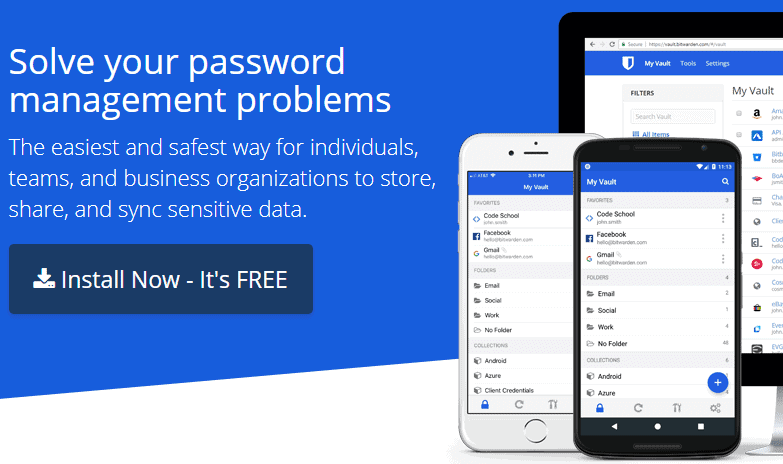 The premium plan offers 1 GB of encrypted cloud storage, premium customer support, tools to check password strength, TOTM authenticator, and a few others. It also uses AES 256-bit encryption to store and manage your passwords. Also, it supports all major platforms and even the TOR browser. At just $10/year, it is definitely a bang for the buck. Overall, if you are looking for a free tool to manage your passwords, then you must consider Bitwarden.
6. RoboForm
RoboForm is the most straightforward yet powerful password manager that you can find online. It offers a dedicated client for almost all major platforms, including browser-based extensions. The windows client can be a bit confusing sometimes, but smartphone apps are very easy to operate. As the name suggests, it offers a robust automatic form filling features and supports creating multiple identities. Auto form-filling supports eight different types of information, including credit/debit card info and passport, to protect yourself from Keyloggers.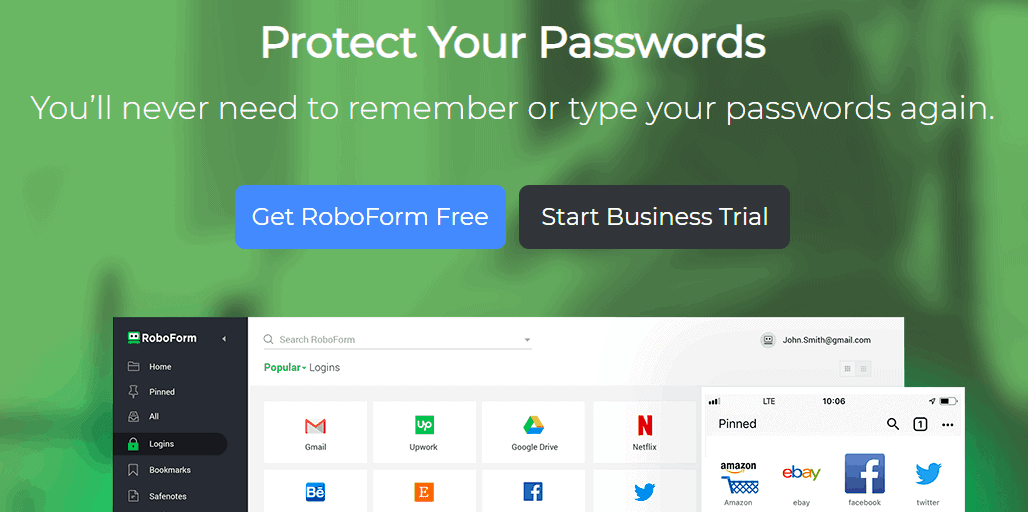 For security, it features a 256-bit AES encryption along with two-factor authentication. Its Security Center analyzes all your passwords and suggests the ones that need improvements, and the password generator can help you create strong passwords. The password generator uses an open-source "zxcvbn" protocol that ensures that your passwords are secured from the latest hacking trends. It offers a free plan with decent features, but at an inexpensive $24/year, RoboForm Premium is easily a considerable choice.
You may also like to check these best IO games and games like mass effect.
7. Zoho Vault
Zoho Vault is yet another reliable password manager for those who are looking for a budget-friendly option. It is a part of a very popular Zoho Suite, which is an enterprise tool, but for individuals, it offers a free forever password management tool. The free plan comes with all the essential features that one requires from a password manager. It allows you to store unlimited passwords, supports multiple devices, offline access, two-factor authentication, and passwords assessment reports.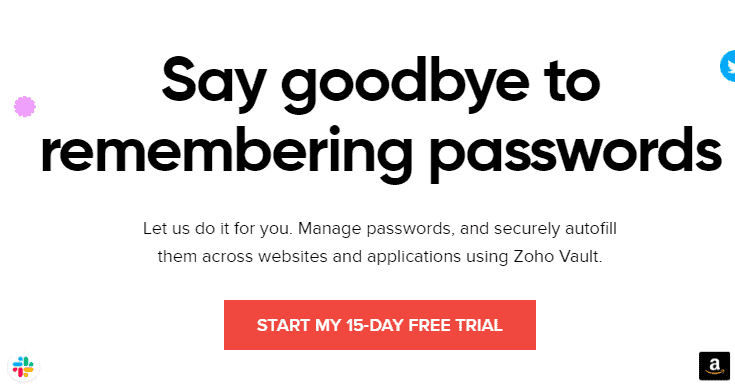 You can also import and export your passwords in multiple devices and even track your password's activity. It is an excellent feature, as you can directly see from your dashboard if your password has been compromised. Zoho Vault offers browser-based extensions for all popular browsers, including Chrome, Firefox, Safari, Brave, and even Edge. It also supports group plans that start at $12/year, but business users mostly use that. The free plan is more than sufficient for a regular user.
8. Enpass
Enpass is the only premium password management service in our list that supports a one-time purchase. Even that at just $39.99 that makes it an inexpensive yet powerful password manager. It also offers a free plan, but that cannot fulfill most of the requirements as it can only store 25 passwords. However, if you don't want to make a lifetime commitment, you can test its monthly plan. Even that monthly plan supports a 30 days free trial.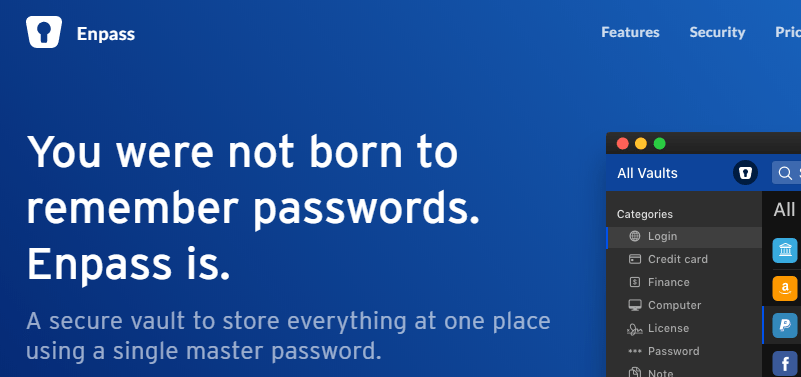 However, Enpass lacks some basic security features like two-factor authentication. Enpass doesn't support any cloud-syncing, which sounds like a security advantage for a few, but can make things a bit complicated. The user interface for the desktop is not so good, and they should spend some time improving it. Nevertheless, smartphone apps are pretty clean and support biometric authentication. For the tech-savvy people who can manage things like local-sync, or those who don't want to put their data online, Enpass can be an ideal choice.
For me, Enpass is worth it, and it is one of the best password managers, which I really like to use to store my important passwords.
9. NordPass
NordPass is a password management tool developed by the team of NordVPN. It offers an elegant and most straightforward user interface. It supports two-factor authentication where you can use your email, fingerprint, or even USB drives. They use a very popular XChaCha20 encryption, which is also being used by Google itself to protect their data. They also follow a zero-knowledge protocol to ensure that even the NordPass team cannot access your data.

It features a free plan which is restricted to one device only. You can give it a try, but soon you have to upgrade to its premium plan because of the limitation. The premium plan lists at $2.49/month, but for a non-tech-savvy person, it is one of the best options available in the market.
10. True Key
The team of McAfee Antivirus develops True Key, which is one of the best password managers in this top-10-list. It supports one of the best multi-factor authentication options. That means you can secure your password vault with multiple layers to make it most secure. It features a reliable password generator and digital notes that you can use to store critical details like passwords, credit card information.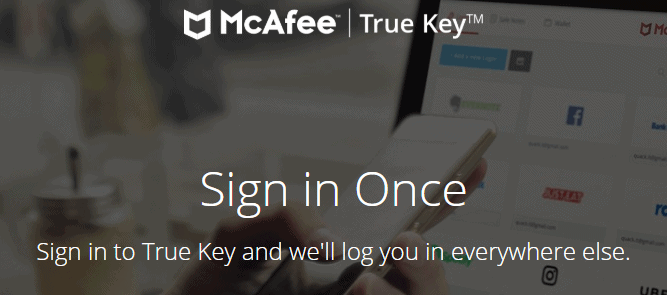 Nevertheless, it lacks a lot of essential features like auto form-filling, auto password-filling, password auditing, and a few others. It uses AES 256-bit encryption to store your passwords, which is excellent. Overall, it is a cheap yet secured service but lacks some essential features. If you can survive without those features, then you can give it a try.
Final Words
So, this was all about the top 10 best password managers.
Managing multiple passwords can be a headache. Although storing information online is not 100% secure, and these password managers are an easy solution to handle complicated and hard-to-guess passwords. However, you can use password managers that provide powerful encryption to overweigh the risks.
You can use services like 1Password or Enpass to store your data locally on your computer if you cannot trust storing your information online. It is an excellent way to protect your data, but you have to put extra effort into maintaining them.
With that said, here I am wrapping up this article. I hope it helped you in choosing the right password manager for you. If you have any doubts, then you can use the comment section below to share them with us. Our team will try to answer your queries ASAP.