Are you looking for the best Reddit alternatives? If yes, then this article is going to be very helpful for you because here I am going to share a list of 20 sites like Reddit.
Even though all the sites that I've mentioned in this article are not as popular as Reddit, they are still worth considering when looking for Reddit alternatives.
So, without any further ado, let's get started.
Below are 20 alternative sites like Reddit (2023):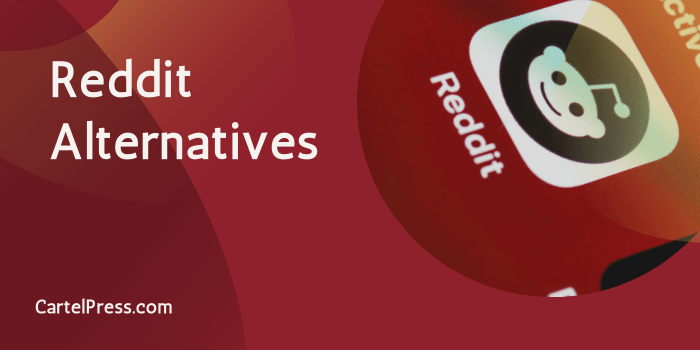 Like Reddit, Quora is also an open discussion site where you can shoot whatever pops in your head. It is one of the biggest communities on the internet where anybody can join, discuss or share their knowledge. To ask a question, you simply have to visit the website, sign up for a free account, and you're all set to ask questions.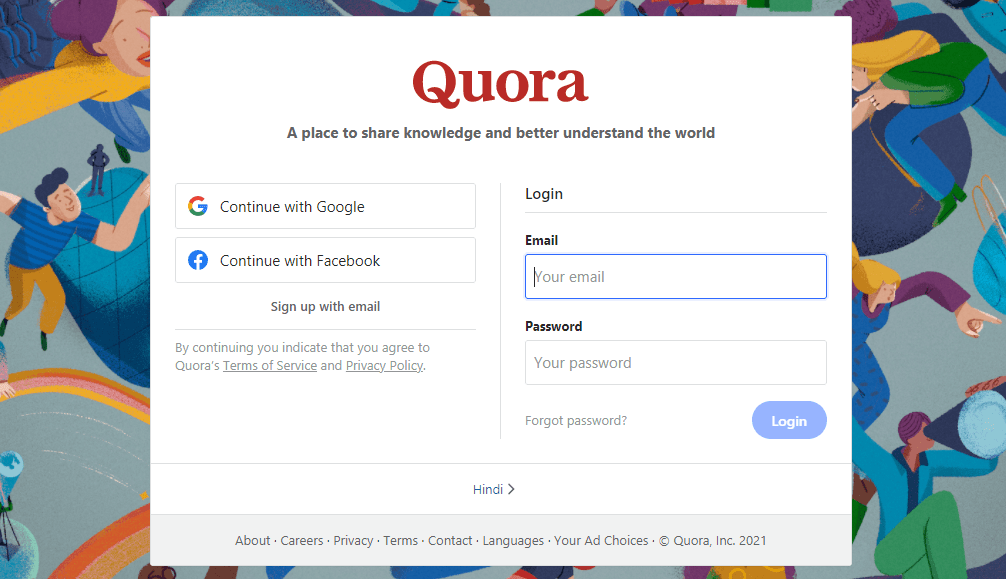 Once you join the platform, you can start following different topics in which you want to enhance or share your knowledge. These topics work kind of similar to Reddit's subreddits section. You can also sign up for the newsletter to get customized recommendations directly to your email. You might also like to read this Grammarly review.
If you are looking for Reddit alternatives to collect trending news around the globe, then Digg can be an excellent solution for you. It is primarily a news-sharing platform that aggregates news from different sources on the internet, such as The Verge, BuzzFeed, Time, HITC, and others.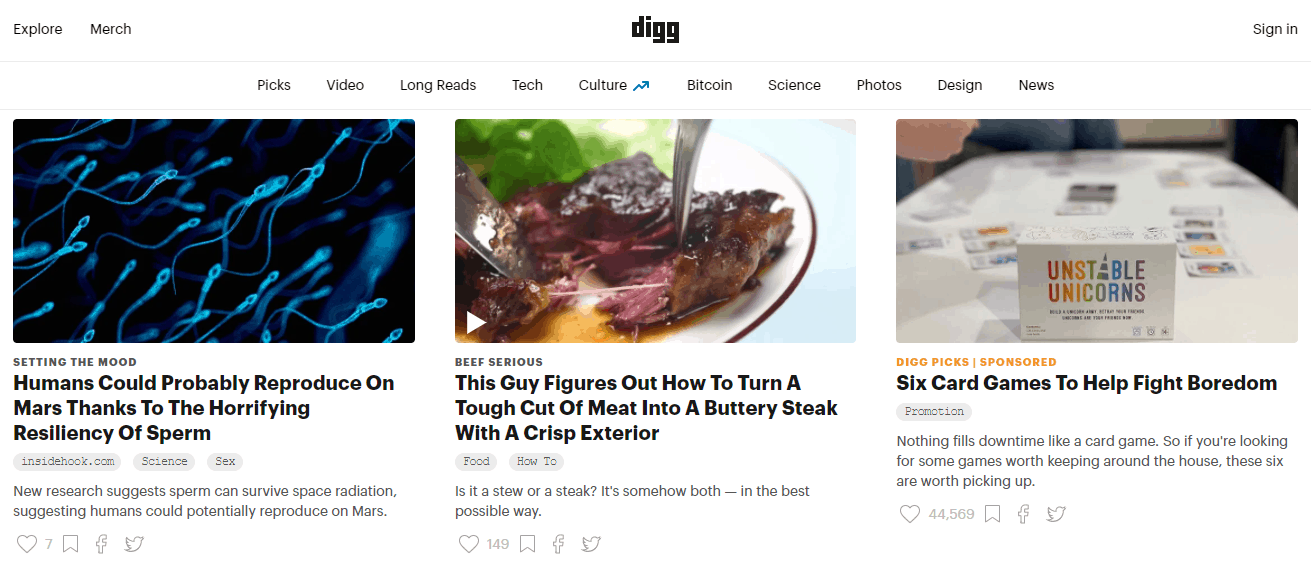 The best thing about Digg is that it has something for everyone. For example, you can dig into categories to find specific news in Tech, Culture, Crypto, Science, News, and other genres from leading news resources. Further, the user interface of Digg is way more eye-pleasing than Reddit's UI. However, it lacks a comment section. So, old Redditors may miss the comment section on the platform.
If you want to stay updated with the news of the world of technology and hacking specifically, then the HackerNews platform can be a good Reddit alternative for you. It is also a news aggregator site similar to Digg, but it primarily focuses on the technology and hacking space.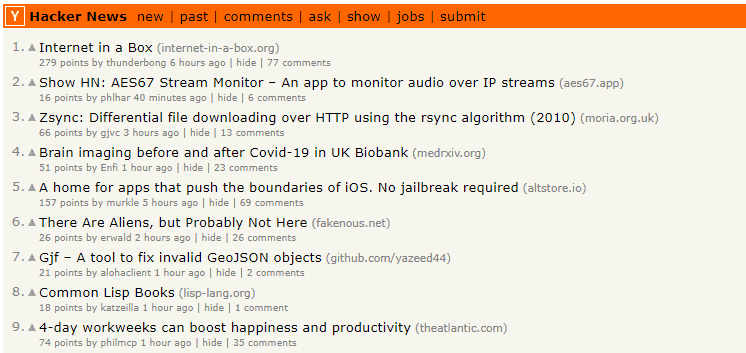 The website has a straightforward and clutter-free user interface. The UI looks very similar to Reddit, where registered users can leave comments, upvote or downvote posts, and add posts to favorites. The best thing about HackerNews is that the platform is associated with The Washington Post and the New York Times, making it a reliable resource for your need for tech news.
Hive is a blockchain-based social blogging platform where users can share and talk about different niches from various communities. Users on the platform are allowed to share their stories and articles, which will be stored immutably on the Hive blockchain network.

Since it is a blockchain-based platform, users can connect their accounts with multiple cryptocurrency wallets and apps. As a result, creators can get rewarded with Hive dollars when their posts and articles get upvoted by other users. Further, users can individually tip the creators in cryptocurrency if they enjoy reading their work. Also, read this Grammarly free trial guide.
If you have used Pinterest before, you might be thinking about how Pinterest can be an alternative to Reddit. Well, you're right but just partially. Pinterest is not just an image-sharing platform. Instead, it is a content discovery platform where you can find trending news according to your taste.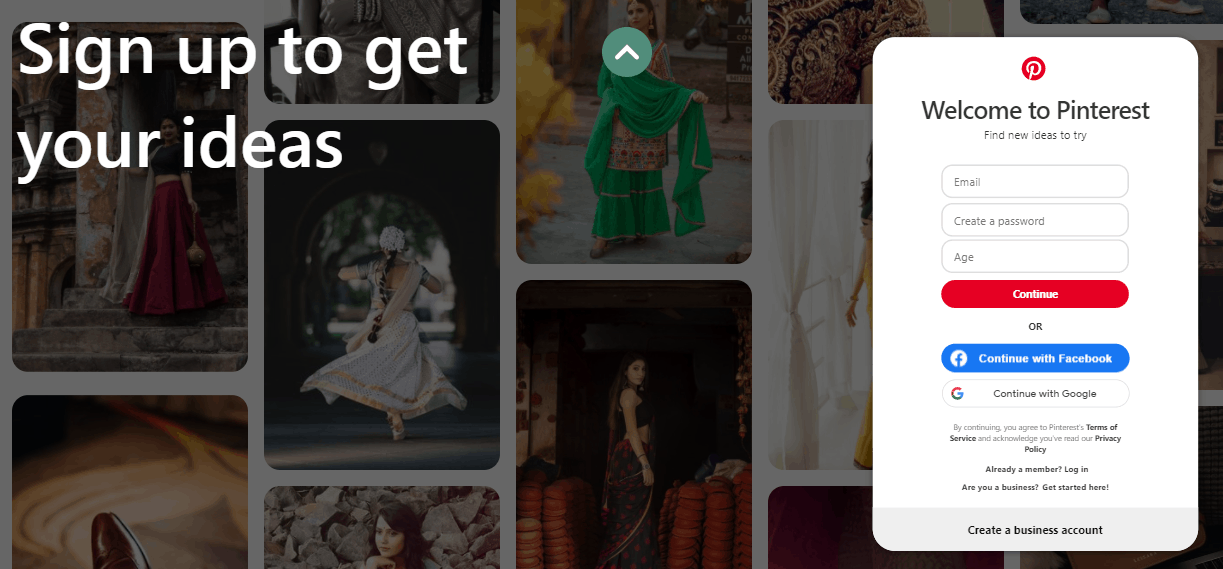 It is a visual search engine where you can find content from a wide range of niches ranging from fashion, technology, and whatnot. If you are a content creator and understand Pinterest's algorithm, you can drive tons of traffic without having followers or upvotes. However, Pinterest has stringent rules, and if they find you spamming the platform, they will ban your account in no time.
Like Reddit, Imgur is also a content-sharing platform that can be used to drive traffic to your website if utilized appropriately. However, the platform is primarily used to share viral images, memes, short videos, news, and other stuff. In addition, it is an ad-supported platform that means free users have to deal with advertisements.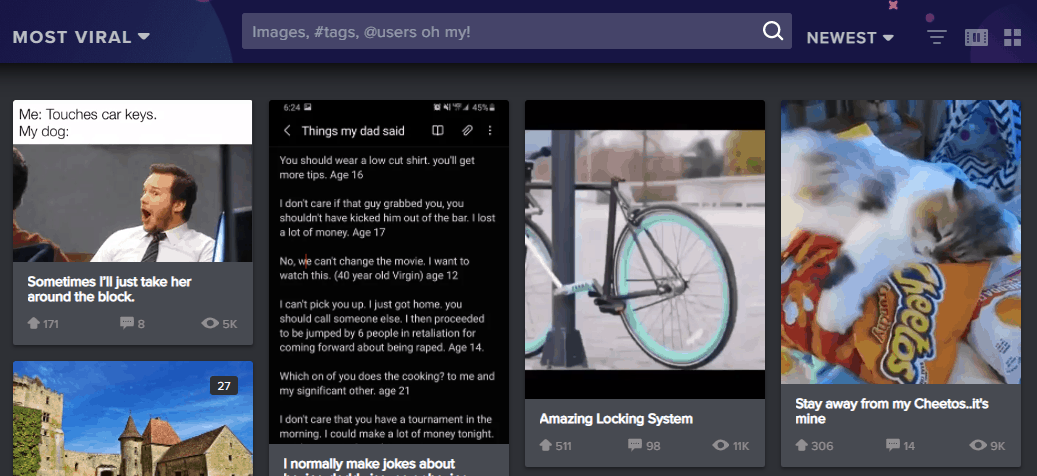 Imgur is based on a similar concept to Reddit, where non-registered users can only surf the platform while registered users can upvote, downvote, or drop comments. In addition, it features a premium membership option named "Coil" that unlocks some additional features along with ad-free access to the platform.
Read | 15 Best Audible Alternatives (FREE) You Should Try
4Chan was founded back in 2003, making it one of the oldest sites like Reddit on our list. It is also one of the few Reddit alternatives that let users publish posts or comments without even registering on the platform. Thus, it makes 4Chan a good choice for people who want to share images or communicate with people anonymously.

Unlike Reddit, 4Chan is primarily an image-sharing platform where you can share any image that you want. In addition, the platform has several categories: Japanese culture, video games, music, interests, and even the adult section, where you can find NSFW content.
Flipboard is another news aggregator website on our list. Like Digg, it aggregates content from various news portals such as NBC News, USA Today, CNN, etc. The only difference between Digg and Flipboard is that Flipboard's dark-themed UI looks more aesthetically pleasing than Digg.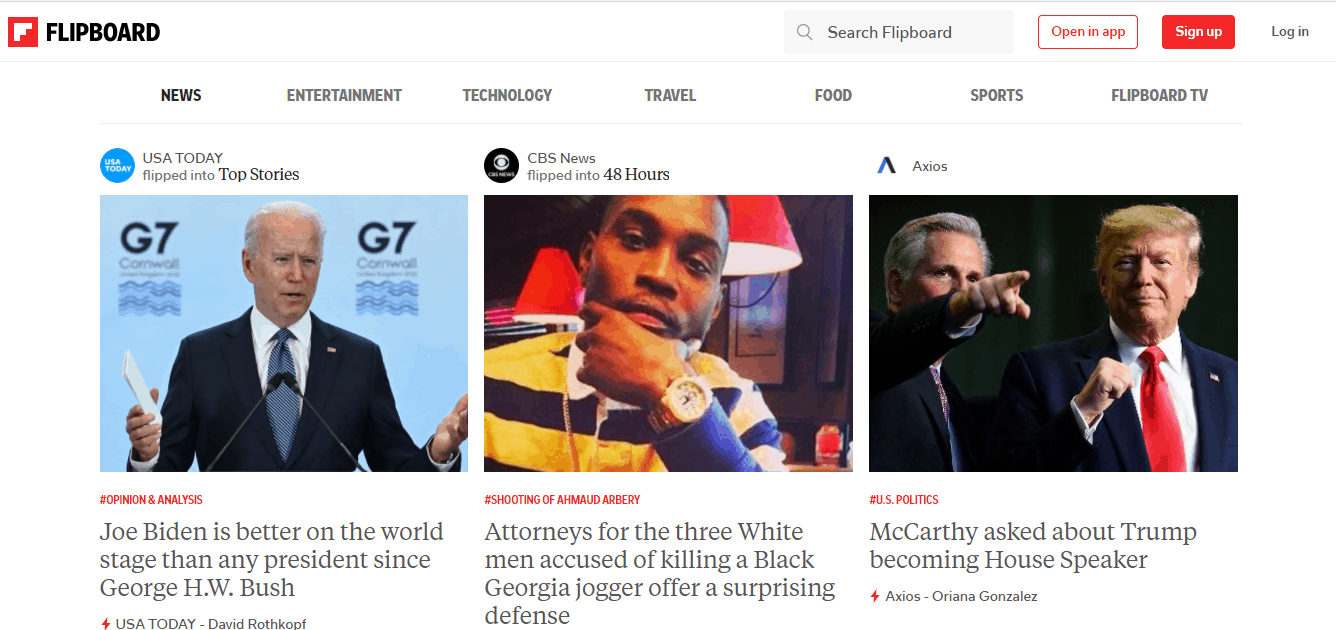 The user interface of Flipboard is very beautifully designed, and if you've got bored of Reddit's UI, then Flipboard can be an excellent alternative for you. It stocks up content from various categories: technology, entertainment, news, travel, and sports. After making an account, you can personalize your feed as per your interests.
As the name implies, ProductHunt is a platform where you can find genuine reviews of a wide range of products. The platform primarily includes web applications, mobile, PC games, website designs, utility and productivity tools, browser extensions, and much other stuff from the technology space.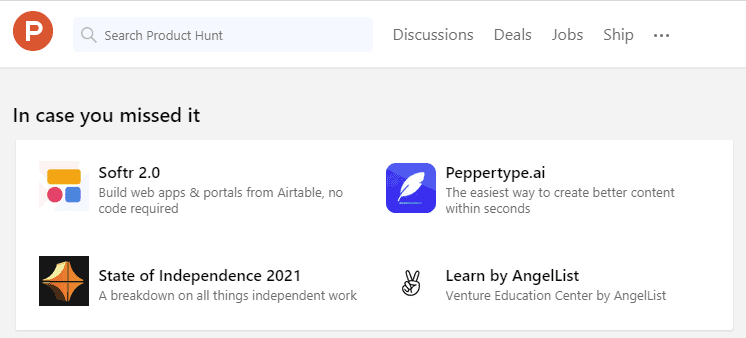 To see the list of hottest products, the list created by other users, and user comments, you won't be required to log into the platform. But if you want to share your opinion or want to create your own list of products, you have to sign up for a free account.
Uptrend is another popular blockchain-based social blogging platform where you can post the latest content from multiple topics. However, the platform is heavily crowded with posts related to technology, blockchain, and cryptocurrencies. Similar to Hive, when somebody upvotes your posts, you get rewarded with a 1UP token.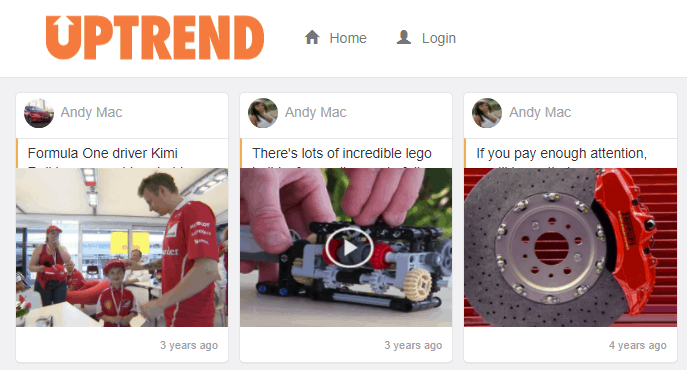 The best thing about Uptrend is that the team behind it values your content and advocates free speech. Therefore, they don't take down any post until and unless it promotes hate, violence, or illegal goods. Uptrend also doesn't invade your privacy and gives you completely anonymous access to the platform.
Read | 36 Best Manga Sites (FREE) To Read Manga Online
Hubski is a great site like Reddit where anybody can share thoughtful information and dig themselves into a conversation. It is very similar to Reddit in terms of layout and site structure. However, the user interface of Reddit is way more visually appealing than Hubski.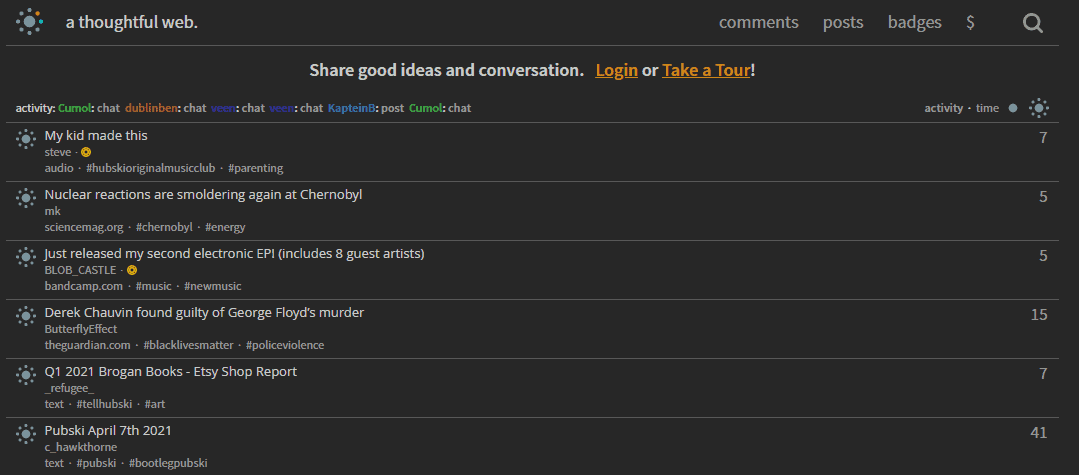 You can find fascinating stories around the globe, ideas, and events on the platform, and you can share your thoughts with others. Your profile will be made of the posts you published or shared. If anybody likes your profile, then they can follow you to receive your shared posts in their feeds.
If you enjoy memes and looking for some good Reddit alternatives for that purpose, 9Gag is going to be the best choice for you. It is a meme-sharing platform where you can find or share memes from a wide range of categories. In addition, the user interface of 9Gag is way more visually pleasing than Reddit.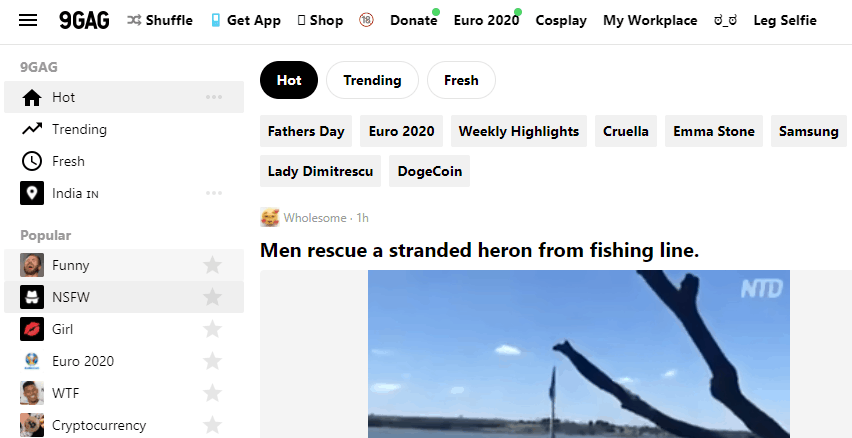 It has a very big community of highly active members, and the members are always ready to discuss anything related to the world. In addition, it has an upvote and downvote feature that promotes the funniest or most engaging content of the day. The platform has something for everyone, so do check it out.
The thing that makes Stacksity a perfect alternative to Reddit is its unmoderated behavior. That means you can share whatever you want without worrying about your account getting banned. Similar to subreddits, Stacksity features Stacks that could entail topics, locations, or series of posts.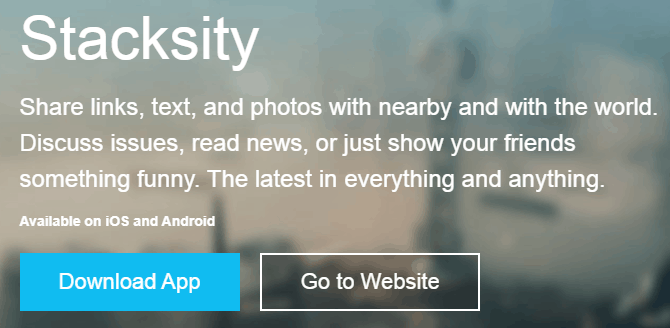 You can join these Stacks to receive personalized content on your feed. Some popular Stacks on the platform are fitness, food, lol, gaming, music, news, and science. Along with the voting feature, you can indulge yourself in a conversation with other users. The only drawback of the platform is that its userbase isn't as compelling as other sites like Reddit on our list.
Raddle is not a platform for everybody. It could be best described as a site like Reddit for radical leftists and anarchists. The interesting thing about Raddle is that it used to be a subreddit on Reddit, but it was banned without any notice. So, some people decided to create their own community, and they ended up with Raddle.me.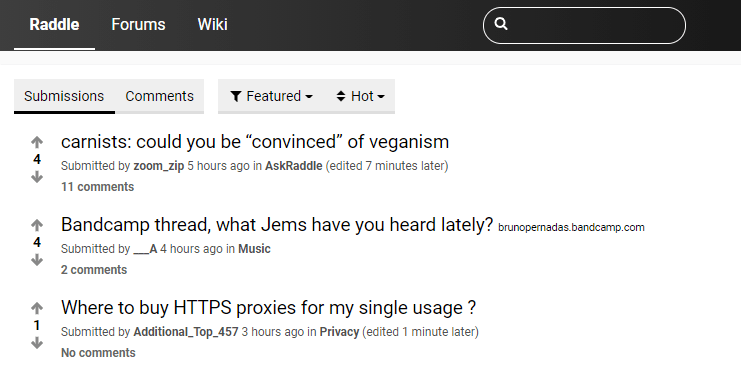 Users on the platform publicly denounce the nature of the authoritarian regime, whether it is about national or social issues. It sounds like a dark space, but the platform primarily promotes anti-authoritarian values. The best thing about the platform is that anybody can join it without worrying about their privacy.
SlashDot is an excellent alternative to Reddit for those who want to stay updated with the latest technology news and information. It is one of the most popular platforms amongst geeks, and it collects news from thousands of sources and presents directly on your feed. In addition, the platform features multiple topics that act similar to the subreddit section of Reddit.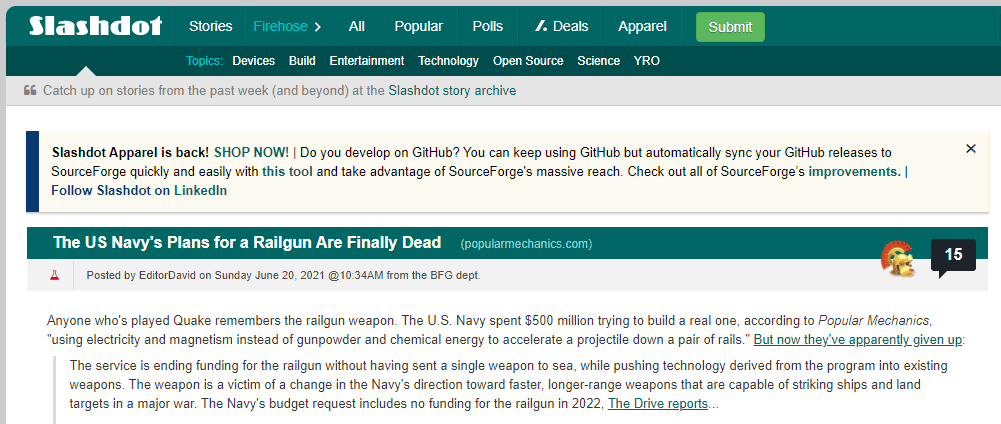 It makes it very simple for everyone to stay updated with the latest tech stuff. The only thing that I didn't like about the platform is its UI. The UI looks somewhat outdated, but I have nothing to complain about since it gets the job done.
Read | Spotify Alternatives | 15 Best Apps Like Spotify (FREE)
PopURLs is an excellent news aggregator site that I use on a daily basis. The thing that makes it a great choice to stay updated with the latest stuff globally is that it aggregates trending stories from other news aggregators and content sharing platforms such as Reddit itself, Digg, Pinboard, Dzone, YouTube, and others and categorize them beautifully.

Above that, the thing that impressed me the most is its UI. It has an immaculate-looking user interface where you can see multiple sections of the different platforms and their top stories and news. You can click on the story you want to read, and it will redirect you to the destination page.
Update: Now, PopURLs.com is dead, and Upstract.com is its new version.
Minds describe itself as an anti-Facebook platform that supports open discussion and empowers freedom of speech. The best thing about Minds is that it is an entirely open-source project, and therefore, you can trust what they say. In addition, the platform is meant to allow you to share your views on different topics and have open discussions about them.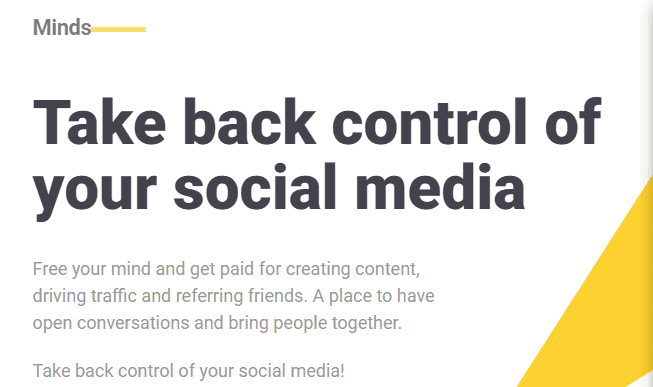 Not only that, but the platform pays you for your time. For example, whenever you share a blog, video, or post and chat with other users, you receive tokens. You can use these tokens to boost your profiles and connect with other users. In addition, creators can also accept direct payment from their fans in Bitcoin, USD, or Ether.
Said is a clone of Reddit's early days UI. I like this platform because Saidit promotes uncensored free speech, which is just not possible on Reddit. Obviously, free speech doesn't include illegal transactions nor porn. But you can join the platform and openly ask questions related to government, corruption, or conspiracy theories. These are even the popular themes on Saidit.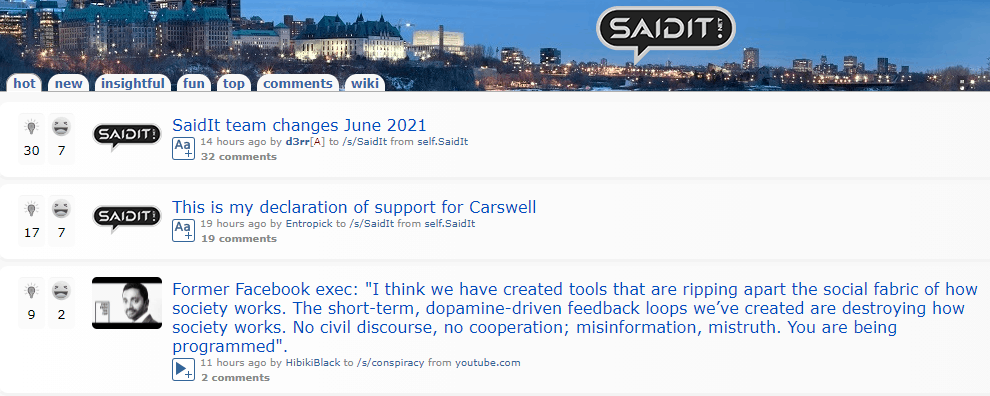 Being a clone of Reddit, it shares many features of Reddit too. For example, you can join different subs to see personalized posts. Additionally, Said is known for its non-biased moderators, which makes it a better choice over Reddit.
The layout of Communities.win makes it appear similar to Reddit, where you can find diverse trending news, stories, and content. As the name implies, it is a community where anybody can join and share their knowledge or expertise with others.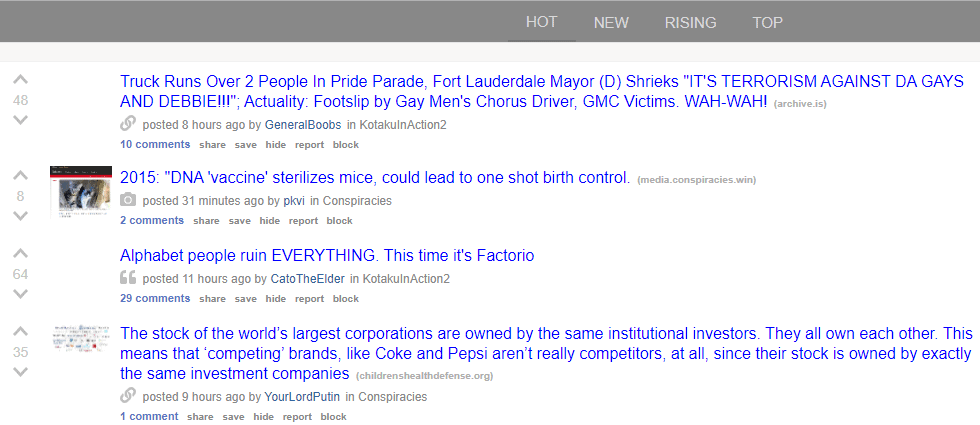 It also features multiple sub-communities where you can talk about community-related stuff or ask questions. The community is amicable, which makes it a good choice. Each section has individual moderators, but they prioritize freedom of speech and operate without being biased.
Read | 30 Sites Like Rabbit: Best Rabb.it Alternatives List
Last but not least, we have Steemit on our list. Steemit is another blockchain-based social blogging platform where users get rewarded for their contributions to the community. The platform works very similarly to Hive and Uptrend.

The user interface looks very clean. It seems more like a blog than just a content-sharing platform. The only drawback of Steemit is that the platform is heavily crowded with non-English users and content, which is a big deal-breaker for me. However, you can still give it a shot.
The bottom line
So, this was a list of the 20 best alternative sites like Reddit.
Reddit is an excellent platform where you can express your thoughts, gain knowledge and have fun. However, in recent years, people got their accounts banned without any explanation, and it seems like the moderators have been a bit biased.
But the good thing is that Reddit is not the only platform of its type. There are several more Reddit alternatives available on the internet that you can use to replace Reddit completely.
With that said, here I am wrapping up the article. If you have any questions or think that we missed any site like Reddit that should be on the list, please let us know by dropping a comment below.