Valorant is an addictive game, and you would be forgiven for spending hours and hours without having any idea about the time. Yes, you are not alone in that. Valorant has heavily influenced the online gaming world as few games have ever done before. And if one considers the dominant players it has to compete with, Valorant has undoubtedly done a fantastic job.
But the humongous popularity this game seems to possess might come to bite players back as well, especially newbies that are just getting started. While the gameplay is incredible, it could quickly turn into a challenging experience for new players in this game.
Top 5 Valorant Tips and Hacks for Beginners: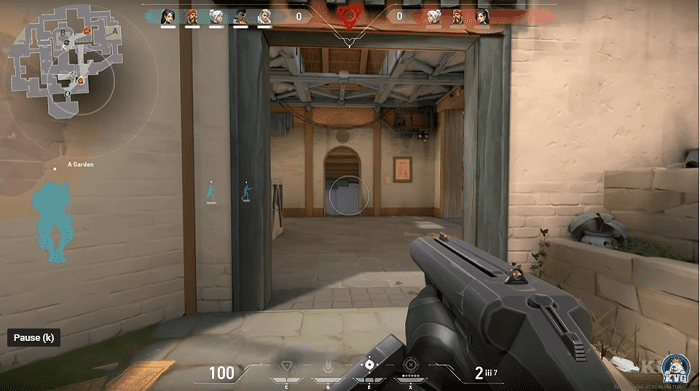 However, don't lose heart over it, as here are the top Valorant Hacks we recommend that will have you playing like a top professional in the game in no time.
#1. Choose the ideal crosshair
It is something that cannot be emphasized enough, especially when one talks about the gaming experience. It would help if you found the ideal crosshair setup for your gameplay. Valorant comes with a comprehensive crosshair adjustment mechanism in any of the FPS online shooter games currently on the market. To succeed in the game, you need to take advantage of this feature and customize the crosshair to your ideal setting. So, do some test runs and find the perfect crosshair for your gameplay.
#2. Experiment with agents
In Valorant, you would be offered five agents available to you as soon as you boot up your game. These agents are Sova, Phoenix, Sage, Brimstone, and Jett. And the more you play, the more unique and interesting characters you would be able to unlock. The unique thing about all of these agents is that all of them have different personalities, abilities, and weak points.
So, naturally, you have to play them differently as well. The only way to find out the right agent for you is to try them all and learn their style of play. And another benefit of playing as all unlocked agents is that you would be able to understand their abilities, etc., to be able to better combat against them in the future.
#3. Aim
Getting your aim spot-on can be a significant difference between an almost or a sure win. Folks who have played any Counter Strike games would find the aiming mechanism quite familiar. And honestly, the developers have done an excellent job replicating something that has already been a success. Why wouldn't you take inspiration from the best games on the market?
To succeed in Valorant, you need to work on your aim. Luckily most of the weapons offered in this game will be helpful in that excellent headshot. And while, in some cases, you need to make some adjustments to the crosshair, you can refine your technique without much hassle. You would also need to adapt yourself to swinging close and wide, which will be helpful in peeking at the opponents.
#4. Manage the recoil
One of the biggest challenges in first-person shooter games, especially for beginners, is not the opponents but it is the recoil from the weapon. And since the developers have tried to give as realistic a feel to the gameplay as possible, you would need to get used to the recoil. But that does not mean there are no tricks that you cannot take advantage of.
In case you are using an automatic weapon, you should aim your fifth and the sixth bullet directly at your opponent's head. Every weapon has different recoil to its name, so you would be advised to get familiar with them as soon as possible. Practice as much as you can as it is the only way to get acquainted with recoil.
#5. Coordinate buying with your teammates
In Valorant, communication is key, and not just when facing opponents but during the buy phase of the game as well. By coordinating the buy with your teammates, your team can make the best use of the limited cash that is available to you. This coordination would also encourage your teammates to get on the same strategy, increasing the chances of success of the team and ultimately theirs as well. Additionally, this way, you can buy, or someone can buy the required equipment for a cash-strapped player.
If you are a beginner and want to play Valorant like a pro, then make sure to use all the tricks listed above and improve your gameplay with ease.