Planning to get a Surfshark VPN premium subscription but are confused about whether it will be a good choice for you or not? Surfshark is without a doubt one of the most top-rated and highly regarded VPNs on the internet, but its super low prices make it a bit of a skeptical choice.
Here we are going to review Surfshark VPN thoroughly so that you can decide whether it is the right choice for you or not. So, without any further ado, let's get started –
Surfshark VPN Review
Founded in 2018, Surfshark is still a newcomer to the VPN industry, especially when we compare it with leading names such as ExpressVPN, Avira Phantom VPN, PureVPN, and more. Despite that, it has grown very well in the last few years and has now become one of the leading VPN companies in the world.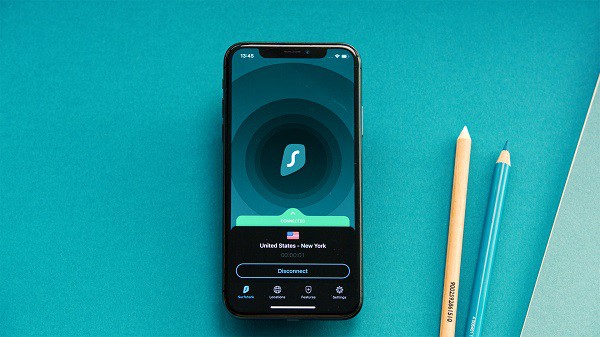 Surfshark managed to get such massive popularity because of its competitive speed, highly competitive pricing, and impressive security features. In addition to that, Surfshark VPN is also quite configurable with the help of add-ons that can not only be used to enhance the functionality but also improve user privacy.
One more good thing about Surfshark is that it has recently shifted its headquarters to the Netherlands. Even though Netherland is a part of the Nine Eyes international alliance and can ask companies to provide user information in certain court-approved cases, it doesn't oblige companies to store user data.
Read- Grammarly Review: Is Grammarly Premium Worth It?
This allows Surfshark VPN to have a zero-log policy which means Surfshark doesn't store user information such as browsing history, IP addresses, and more. Since Surfshark doesn't store any browsing data or IP addresses, even if the Netherland government forces the company to provide user information, Surfshark will have nothing to share.
So, we are done with a quick review of the service. Let's break it down further to have a better understanding of the features, functionality, speed, and more.
Pricing: how much does it cost to use Surfshark?
Surfshark price is quite affordable. There is no free tier of Surfshark, but there is a 7-day free trial for Android, iOS, and macOS platforms. If you want to test Surfshark VPN on any other platform, you have to opt for the subscription.
The good thing about the plans is that they boast a 30-day money-back guarantee. This means that if you don't find Surfshark VPN up to your mark, you can ask for a refund within the first 30 days of your purchase.
So, now let's talk about the subscription plans of Surfshark VPN:
Surfshark offers three plans billed monthly, annually, and two-yearly. The monthly plan costs you $12.95 a month, which is quite costly. However, if you want to save some extra bucks, you can opt for the annual or two-year plans.
The annual plan bills at $47.88 for a 12 months period, costing you just $3.99 a month. Past this subscription period, you will be billed at $59.76 per year.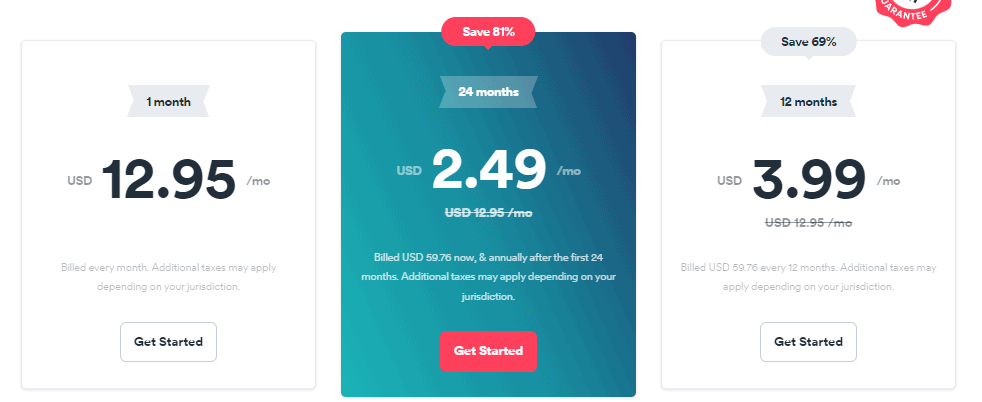 However, you get the best benefits if you opt for the two-year plan. The two-year plan will cost you $59.76 but will give you access to Surfshark premium VPN for 26 months. Yeah, you get the subscription for two additional months with a two-year plan, making the monthly cost of using Surfshark just $2.30.
With a monthly subscription at $12.95, Surfshark is quite costly. Compared to Surfshark's monthly plan, ExpressVPN's pricing is equivalent, while NordVPN is less expensive at just $11.99 a month. Therefore, we don't recommend you opt for Surfshark's monthly subscription. However, when we compare Surfshark's yearly and two-year plans with other VPN services, Surfshark is quite affordable.
Surfshark review – how fast is it?
When we enable a VPN, our internet traffic routes through an encrypted server, and as a result, we receive a slower internet speed than usual. This is quite normal, but the speed shouldn't be too slow to load a webpage properly or play a video.
For this test, we tried both wired and wireless connections on the same device. The results of the test were quite impressive. Surfshark loses between 15-20% of internet speed while enabled. This speed is quite fast, especially if we compare it with other VPN providers such as NordVPN or ExpressVPN.
One of the reasons Surfshark manages to offer such an impressive speed is because it has over 3200 servers located across 65 countries. This allows you to connect through the closest server, offering you a faster speed.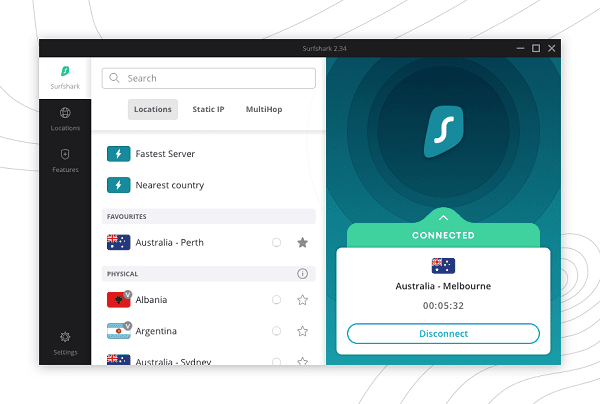 However, the speed can be influenced by a large number of factors, and therefore, take our speed test results just to get a basic idea. Other than that, Surfshark also lets you obtain static IP addresses, which is a good thing.
Overall, I would say that Surfshark is really a great VPN in terms of speed and performance. You can use it on a daily basis without even noticing the differences in speed most of the time.
Surfshark Review – how secure are you with Surfshark?
Security is one of the most important things to consider when using a VPN, and on this front, Surfshark has really impressed me a lot. As we have already discussed, Surfshark is a Netherland-based company, and the laws of the Netherland don't oblige companies to store user information and other data.
Surfshark's privacy policy clearly explains that they have a zero-log policy. This policy means the company doesn't keep any information about your IP addresses, browsing history, session information, bandwidth usage, network traffic, and other information.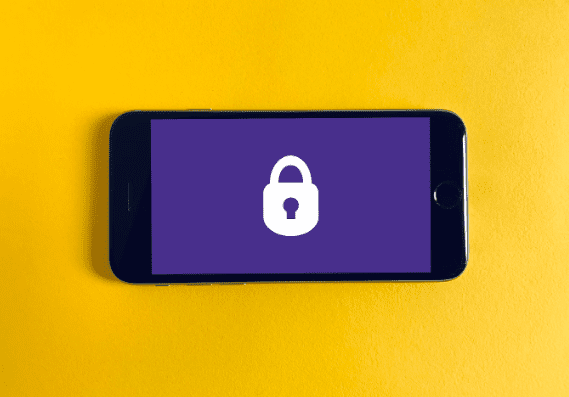 However, that doesn't mean Surfshark doesn't store any of your information. As a service company, Surfshark has to store your account information such as email address, passwords, billing information, payment history, diagnostic reports, and more.
The good thing is that this data gets encrypted on the server and cannot be accessed by anyone. Other than that, Surfshark also collects cookies to deliver better load times and performance, which can be disabled, though.
Additionally, Surfshark uses AES 256 GCM encryption as standard and supports Perfect Forward Secrecy. It means the encryption keys of Surfshark VPN change from time to time to avoid security compromises and data leak-related issues.
There is also a Kill Switch feature that protects your network data from leaking outside of Surfshark's secure VPN tunnel in case your VPN connection fails. On top of that, Cure 53, a security research firm, has independently audited Surfshark's Chrome and Firefox add-ons.
While there are no issues related to the DNS Leak tests on a PC, if you are concerned about your DNS privacy on mobile, you can use the Surfshark's DNS Changer mobile application. This app routes the website traffic requests from your mobile browser to Surfshark instead of your ISP. This can be very helpful in getting past the censorship walls.
Another good thing about Surfshark VPN is that it didn't leak any information during the WebRTC test. WebRTC is an open framework that lets web browsers communicate in real-time instead of routing traffic through a middle man.
This often happens while live streaming, video calling, transferring files, and other similar scenarios. The best thing about this technology is that it provides faster speed with minimal lags, but it leaks your IP address. Therefore, it is a big no from a privacy and security standpoint. The good thing is Surfshark didn't leak your real IP during the test and hid it pretty well.
Lastly, the thing that impressed me a lot was its Multihop feature. This feature lets you add an additional layer of VPN protection. Basically, it routes your traffic through the servers located in two countries, making it nearly impossible to track your real IP address.
Read- mSpy Review : Is it worth it? How to use mSpy? (15% Off)
Surfshark for streaming – is it good for streaming purposes?
If I sum up this section in one line, I would say Surfshark is really great for streaming.
It can unlock over 20 streaming platforms, including Disney+, Netflix, BBC iPlayer, HBO Max, Hulu, and others. It can even unblock geo-restrictions of Amazon Prime Video in two regions. When we tested it for Netflix, it managed to unblock it in a few regions, including the UK, US, Australia, Japan, and Canada.
You can try it with other regions as well, but overall, I would say it is a great choice for Netflix streaming. A few streaming platforms that we didn't manage to access even after testing with multiple servers were Sling TV, France TV, and Sky TV. But I don't think most other known VPNs can also bypass these platforms.
The only thing that you need to keep in mind is that you have to switch servers for a few platforms. However, if you use nearby server locations, it will not take much time to unblock geo-restrictions. Nearby servers will also provide you with the fastest possible speed for streaming.
Overall, if you are looking for a VPN to get rid of geo-restrictions of streaming platforms, Surfshark will be an excellent choice for you. It is pretty competent and is capable of unblocking major OTT platforms.
Read- Is Avast Safe To Use? Detailed Avast Review (Must Read)
Other Features: what are the other things Surfshark is best for?
Besides what we discussed above, Surfshark is good for a few things and offers great features. Below we have discussed the ones that impressed us the most –
Torrenting
Even though we don't recommend or promote piracy, we tested Surfshark for torrenting, and it is really a great VPN for the purpose. It comes with a built-in ad blocker that protects you from malicious third-party links and advertisements that you may encounter when torrenting.
Surfshark enables peer-to-peer support for most of the servers. It automatically connects to a torrent-friendly web server, making it quite convenient and effortless. However, instead of using the automatic server, we recommend you manually select the server that is closest to your location for a faster download speed.
Plus, the Multihop feature lets you add an additional layer of security by routing your traffic from two different web servers. You can even use the Split tunneling feature that lets you drive traffic for torrenting through the VPN while the rest of your internet traffic will be channeled through your regular connection.
Overall, I would say Surfshark is good for torrenting, if not the best. There are other VPNs that offer better support for torrenting, but if torrenting is not your main need, Surfshark would not be the wrong choice for you.
Kill Switch
Kill Switch is a very amazing feature that automatically turns off your device's internet connection if the VPN connection drops for some unexpected reasons. This protects your identity and web traffic from getting exposed.
Split Tunneling
Split tunneling is a feature that lets you connect with public and private VPN networks simultaneously on the same device. Let's say you are streaming a Netflix movie on one of your web browsers, but you want to connect with your company's server without the VPN connection. In such a scenario, you can use this Split tunneling feature to whitelist your company's server.
Surfshark One
Surfshark One is an additional bundle of services that you can opt for along with Surfshark VPN. It costs you $1.49 a month, but it gives you access to the Surfshark Antivirus software, identity monitoring tool, and a secure search engine.
The bottom line
So, this was a detailed Surfshark VPN review. Like any other VPN service on the internet, Surfshark isn't flawless and has some drawbacks. But if we consider the pricing and the features it offers, it is really a worthy choice.
It offers you top-class military-grade encryption, zero log policy, and the ability to unblock the majority of streaming services, and that too at extremely affordable prices.
With that said, here I am wrapping up this article. If you have any questions, feel free to shoot them in the comment section below. Our team will try to respond ASAP.