Best Magisk Modules: Have you ever thought of installing Magisk Modules on your android device? No. Most people do not even know the work of Magisk Modules and have not even heard about it. Let me tell you; Magisk is the unique ethical way to root your smartphone and add special programs to your android device.
You can refer those special programs to the Magisk Modules. There are numerous benefits of installing Magisk Modules into your smartphone, and it can help you with further development and UI changes of your phone. You can add something in the notification bar or add traffic details on the top of your smartphone.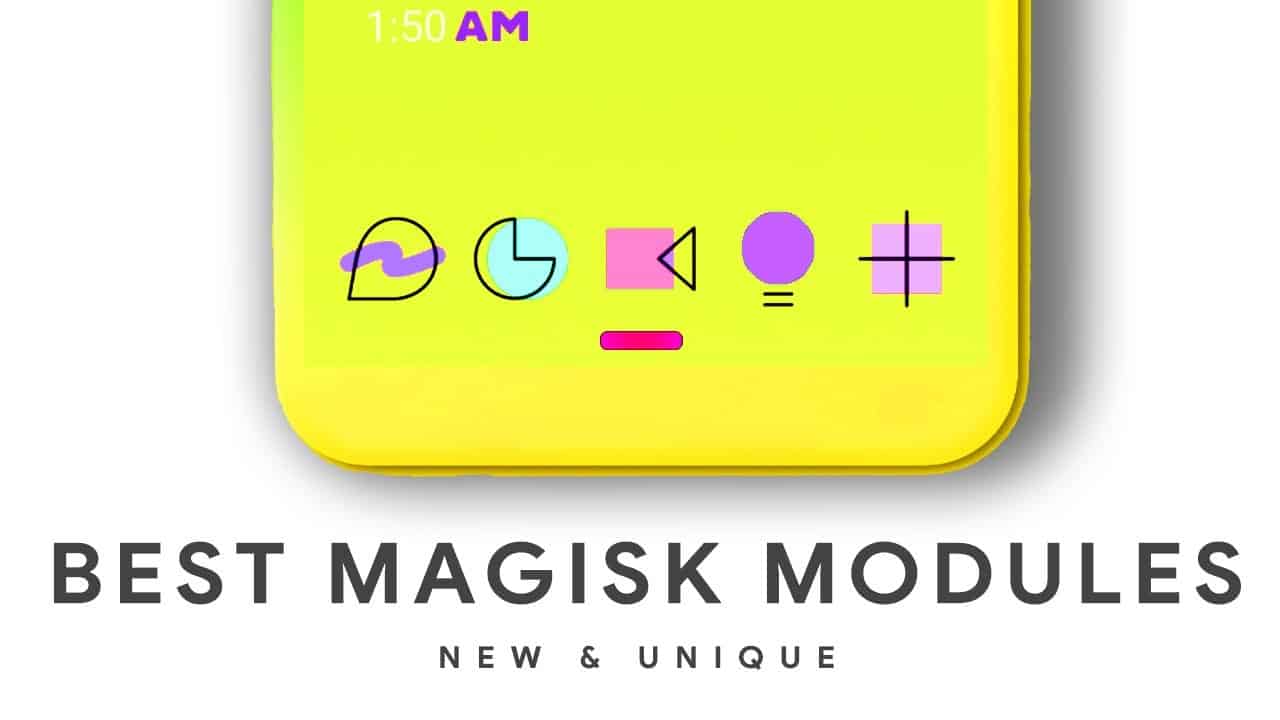 You are here in this article because we have researched and added 20 Best Magisk Modules for Android smartphones. 
What is Magisk, and why do you want to use its modules?
Do you remember when the only applications to root smartphones were SuperSU and SuperUser? Yes. Magisk is just a modern replacement for those programs. It helps people root their smartphone in a few clicks without changing the internal department of android or making any partitions in the system.
In short, it helps root the smartphone without making further changes in the development section. People want to use its modules because it can help them customize their smartphones by using the best-modded applications.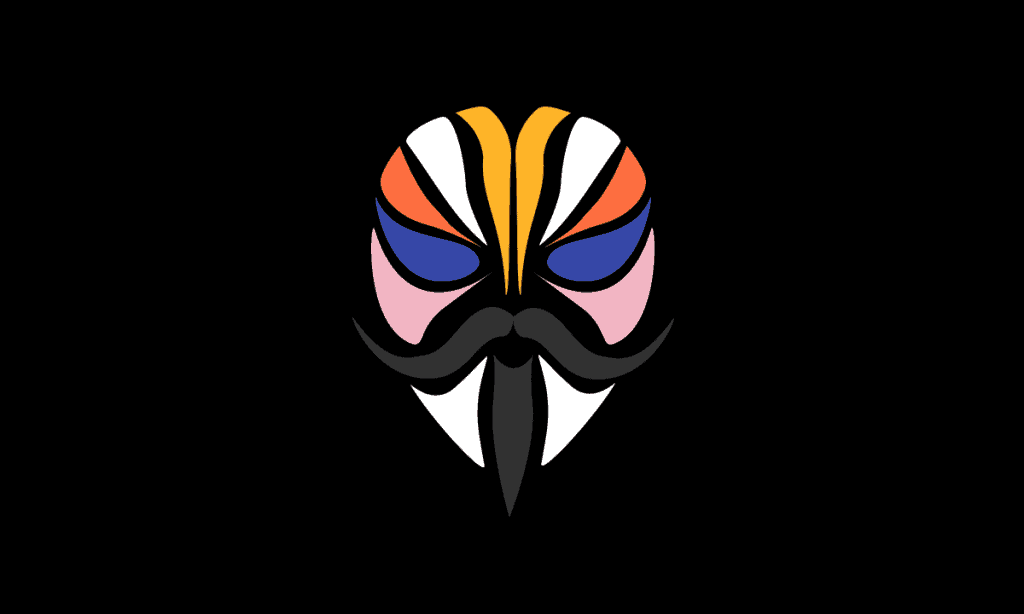 But we need to remember this note before installing any Magisk Module.
Note: It is possible to roll back the installed modules by giving them a simple click. There is no need to back up the android data or its files every time. It can cost some time, and we do not want our readers to waste their time on such a thing. The application named Magisk can help people install and uninstall modded applications or Magisk Modules with a few simple clicks.
You may also like to read:
20 Best Magisk Modules for Android 2023
We have researched and added the best must-have Magisk Modules in 2023 for you. These modules can help people with device modifications, and 20 modules can help change the excellent look or UI. 
Combining them all makes a powerful source to make changes or modifications to the smartphone.
Also, remember that the modules we are adding below expand the feature of any regular application or smartphone. Moreover, a rooted smartphone is often required to install and use any modules listed below.
#1 Ram Management Fixes
Our first module in our list of Best Magisk Modules is Ram Management Fixes. It helps in tweaking the memory management of the smartphone, increasing the background applications, and helps improve the overall performance of the smartphone.
For example, it can help people do multitask without even a need to reload any application. Thus, it saves a lot of memory. But it does work with a minimum of 2GB Ram in a smartphone.
#2 DNSCrypt Proxy 2
It works like a VPN service. It can help people set up different proxies. So, it will become useful to support any modern DNS protocols like DNSCrypt 2. However, people must configure it post-installation of the module to access the proxy server of their choice.
As a result, all the DNS queries on your smartphone will use the proxy servers from DNSCrypt Proxy 2.
#3 Energized Protection
This module helps provide security from internet threats and automatically blocks all spam traffic, advertisements, or whatever is harmful to the device. Energized Protection helps in blocking ads just like adblocker.
#4 Fingerprint Scanner Booster
People with low-end devices always face such an issue. Like your smartphone might be getting some cases while authenticating the fingerprint. Fingerprint Scanner Booster helps improve the authentication process and makes the smartphone understand the AI better.
#5 Gboard Themes
People who want to get a colorful keyboard or customize their smartphone keyboard can easily use the Gboard themes Magisk Module to add dark, light, and other theme modes.
The keyboard themes are inspired by the latest Xiaomi and Poco phones.
#6 Global Optimized GPS File Replacer
Another module in our list named Global Optimized GPS File Replacer can help accurate the GPS performance. It makes GPS.conf responsive and allows it to understand the precise location or nearby places comparatively.
There is one issue; this module only works with smartphones having a chipset of the brand name: Qualcomm Snapdragon.
#7 liboemcrypto.so disabler
The rooted device has its advantages and disadvantages. Most people cannot watch Netflix content properly on a rooted device because Netflix servers detect unusual activity. Therefore, liboemcrypto.so enables managing DRM-Protected content with ease.
It is a disabler module that can help people access blocked content with ease. It uses L1 as the performance instead of L3. Meanwhile, watching in HD is not permissible regardless of the HD plan.
#8 MagiskHide Props Config
It is a practical module that can help people with many things. It enables the smartphone to pass google safety standards and access the ethical features of the smartphone. To be precise, it is one of the best Magisk modules we have added to our list.
Furthermore, MagiskHide Props Config can help you bypass the notifications to play further and access ethical applications.
#9 Magisk Manager for Recovery Mode
Magisk Manager for Recover mode is another module that helps with recovery and other essential data information available on the smartphone. You can manage image data or enable/disable the module from the Magisk Manager application via recovery mode. 
#10 Swap Torpedo
Swap Torpedo is another module that can help fix any device's performance issues. It allows people who are facing a lag issue on their device. Primarily, it helps in poor multitasking by increasing the device's performance.
However, it requires a minimum of 2 GB Ram to work smoothly.
#11 App Systemizer (Terminal Emulator)
Have you ever thought of converting any application into a system application so no one can uninstall it from your smartphone? No. App Systemizer helps convert the normal applications to the system application by adding extra features and capability toward response.
It works in almost every smartphone, but it uses a terminal emulator to complete such a process.
#12 ViPER4Android FX
You can add the ViPER4Android FX module via the Magisk application. It helps in the modifications of music and sound performance of the smartphone. You can use this module to expand the capability of your mobile speakers, audio volume, and many more.
#13 Xposed Framework
Another application to make device modifications is Xposed Framework. It is another module that works perfectly with Magisk. You can tweak or modify any application using the Xposed Framework. It is non-intrusive. Moreover, it follows Google safety standards.
Thus, people will be able to access the Play store and other applications smoothly. It works with android 5.0 and above.
#14 Magisk WiFi Bonding
WiFi speed is always an issue in android smartphones. But, rooted smartphone users benefit from installing Magisk WiFi Bonding to increase the WiFi speed. It helps increase the WiFi speed by 2X. It doubles it by using the available combined channels.
It is a practical module if you are located in any busy area where your network gets less coverage.
#15 Google Framework
You can inject or install Google's best applications on your smartphone. With the help of the Google Framework module, it is possible to install Google applications from the play store. The applications like Google Face Lock, dialer, contacts, and many more.
# 16 Greenify4Magisk
Greenify4Magisk is another Magisk Module that comes under the list of 20 Best Magisk Modules for Android. It helps optimize the battery performance by killing the not-used background applications. It even has the boost mode. 
Boost mode can help optimize the smartphone better to get the best possible battery performance.
#17 YouTube Vanced
Youtube Vanced is a modded application version of Youtube. It is another module via Magisk to provide us with great premium features. The features like ad-block, background play, and much more with installing the Youtube Vanced module in the smartphone.
You can also access the latest PIP (Picture to Picture) feature using the Youtube Vanced module. Install this module and access all the Youtube Premium features at no extra cost.
#18 Cloudflare DNS Magisk
We all respect our privacy and protect our data over the internet. Cloudflare DNS Magisk is another Magisk Module that can help improve web connection and privacy by transmitting the data via the Cloudflare DNS network.
#19 GPU Turbo Boost
GPU Turbo Boost can help increase the overall performance of smartphone GPUs by 75%. It even reduces battery consumption by 25%. In simple words, it is the module that every gamer needs to optimize the GPU performance of their smartphone.
#20 CBL – CrossBreeder Lite
Have you ever heard of CBL – CrossBreeder Lite? No. But, it is one of the best Magisk Modules for Android smartphones. It can help you conserve your battery life by increasing the device's performance by 10X.
It is the module that every smartphone needs. It tweaks with some system config files to provide extra performance.
The Bottom Line
Magisk Framework is an application for a rooted smartphone that XDA Developers Team developed. It is a new revamped version that helps people root their smartphones in the easiest and most possible ways by providing access to the latest smartphone permissions.
However, this article is related to '20 Best Magisk Modules for Android.' The modules we have added to our list are the best to install and use in any rooted smartphone. Do let us know in the comments if we have missed anything.