Are you looking for the best apps like Uber? If yes, then you have landed on the right webpage. In today's article, we are going to share a list of the ten best apps that can be used as Uber replacements.
So, without any further ado, let's get started.
What Is Uber?
Uber is one of the most popular ride-hailing services that cover the highest number of cities across the globe with the most extensive fleet. However, Uber has always found itself in controversies, especially for safety issues, spying rumors, and other wrong reasons.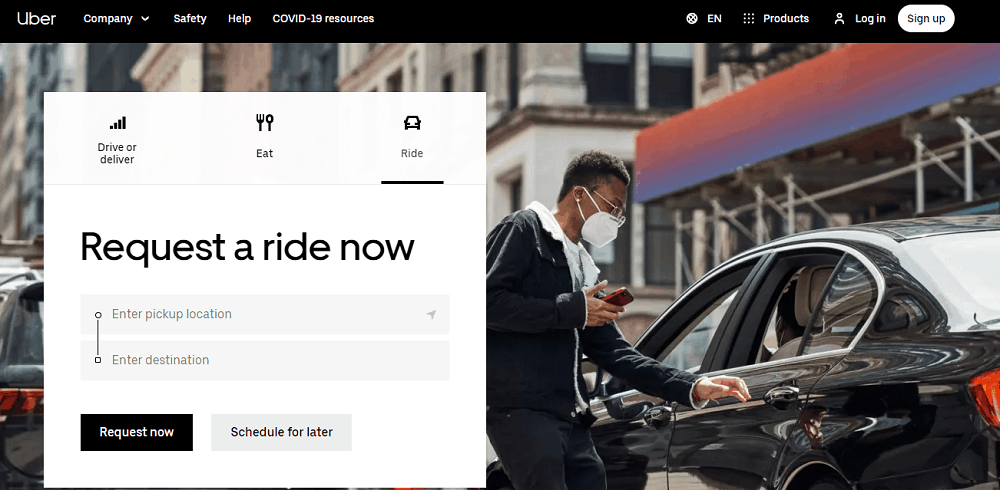 Not only that, but Uber is also quite expensive than other competitors in the market. All these reasons have made people close their Uber accounts and look for Uber alternatives.
The good thing is that there are plenty of good alternative apps like Uber available in the market that are way more reliable than Uber and have better pricing.
So, here we have our first Uber alternative:
10 Best Apps Like Uber in 2023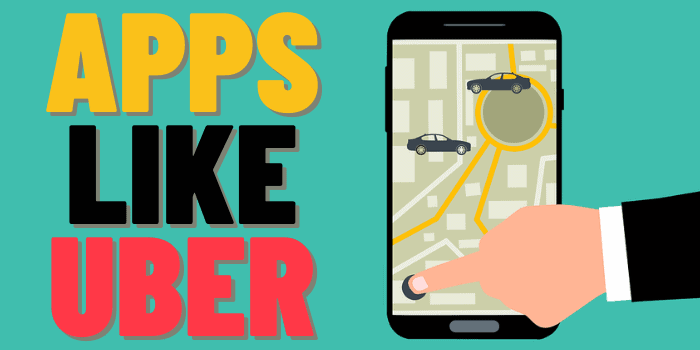 #1. Lyft
Lyft is among the most significant competitors of Uber in the US. This Uber alternative operates its services in over 650 cities in the US with the sole aim of making ride-hailing easy. However, what makes Lyft a better Uber alternative is that Lyft drivers have to undergo a rigorous profile background check where they look for their driving license, criminal background, DMV checks, and other documents. This makes Lyft way safer than Uber.

As far as the pricing is concerned, Lyft also uses a demand-based pricing scheme. That means, during peak hours, the pricing might be a bit higher than average. But still, there are plenty of options such as carpooling available to help you save some money. Overall, if looking for apps like Uber in the US or Canada, Lyft is undoubtedly a good choice.
Availability: United States (65 Cities)
Website: Visit This Link
#2. Ola Cabs
Ola Cabs is the most extensive ride-hailing service and one of the best alternative apps like Uber in India, and recently, Ola also extended their services into overseas markets, including Australia, New Zealand, and the UK. The service has one of the biggest fleets of vehicles and covers almost 500+ cities.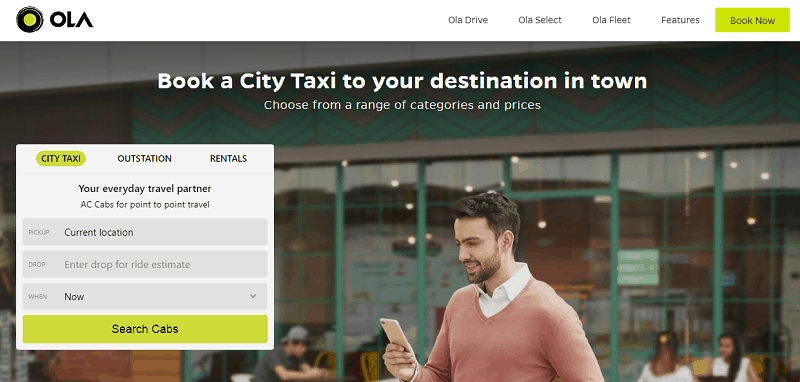 Ola Cabs is known for offering very competitive pricing while prioritizing its users' safety, privacy, and comfort. Therefore, if you are from India or other regions where Ola Cabs are available, you should definitely consider Ola Cabs as a worthy alternative to Uber. In addition, the user interface of the app is pretty simple and easy.
Availability: India (85 Cities)
Website: Click Here
#3. GrabTaxi – SuperApp
Available in Southeast Asia, GrabTaxi is another excellent app like Uber that you can use for ride-hailing. Its services are available in multiple cities of Malaysia, Singapore, Vietnam, Thailand, Indonesia, and the Philippines. GrabTaxi has more than 75,000 drivers registered on its network, making it one of the best ride-hailing services in Southeast Asia.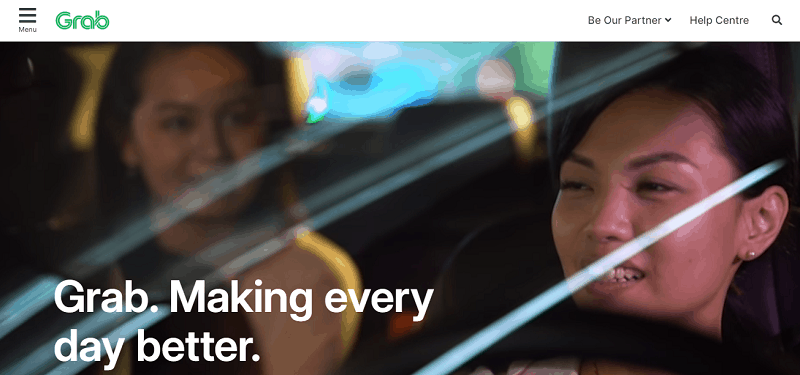 While Uber is not available in most Southeast Asian countries, GrabTaxi is an excellent alternative. It has well over 3.8 million mobile app downloads, and most of its users have reviewed it very positively. All the drivers must go through pre-screening, where they have to verify their IDs, driving license, and criminal background checks.
Availability: Philippines, Vietnam, Singapore, Malaysia, Thailand, and Indonesia.
Visit Website: Click Here
Read | 11 Best Sites Like Putlocker (FREE Alternatives)
#4. Via
Next, we have Via on our list. Via has become more prevalent in recent times because of its cheap fares. Via should be your first choice if you want to share your ride with others. Unlike others, Via uses the logistic engine algorithm to fill seats as fast as possible. This makes the overall cost much cheaper than others.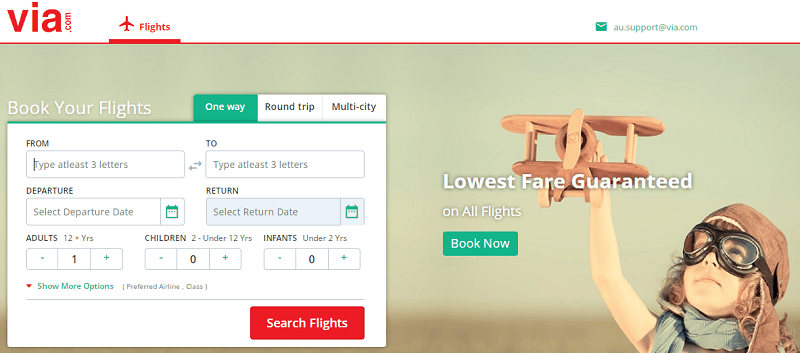 However, there is a catch, and that is the routes are static. That means Via finds people heading towards a popular location, and when you book a ride, you will be dropped somewhere along the way. However, that means you may be required to walk several blocks to reach your pickup locations.
Availability: 11 Countries and Cities.
Website: Via.com
#5. Easy Taxi
Easy Taxi is one of the best alternative apps like Uber, available in over 30 countries, covering over 420 cities. It boasts one of the biggest fleets of over 400,000 taxi drivers. The taxi-hailing platform has over 17 million registered worldwide users, making it one of the biggest competitors of Uber.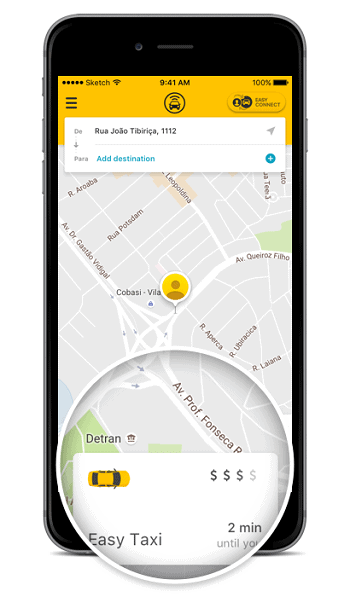 The user interface of the app is quite simple and easy to use. The app offers multiple features such as estimated arrival time, destination fare calculator, and others. The best thing is that each driver has to undergo screening that ensures that your rides will be 100% safe. The app has even won multiple awards for being the most reliable and safest ride-hailing application.
Note: EasyTaxi is now known as Cabify.
Availability: 30+ countries.
#6. Curb
Even though Curb is not as popular as other ride-hailing apps in this list, it can be a great contender to Uber that might take over the taxi-hailing industry very soon. Curb has a fleet of over 50,000 taxis in the US, and its network is continuously growing and getting bigger.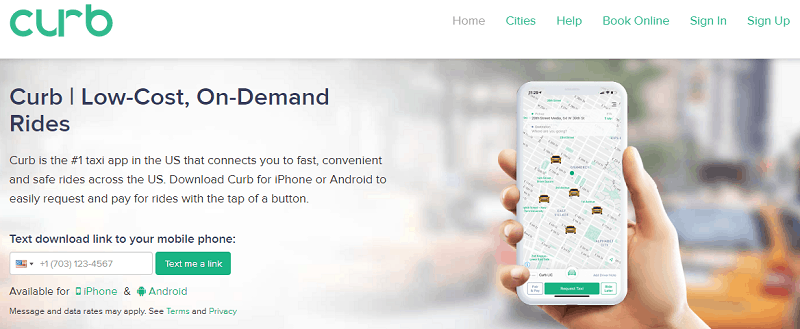 The thing that makes Curb a better option is the pricing. Unlike Uber, you can schedule a pickup for as low as $2, which is pretty affordable. Like other ride-hailing services, Curb also follows demand-based pricing, but the overall pricing is affordable. In addition, the app has a spotless and straightforward user interface. You just have to set a time and location, and your driver will be available in no time. Without a doubt, Curb is one of the best alternative apps like Uber available as of today.
Availability: USA
Website: Gocurb.com
Read | 50 Best Manga Sites (FREE) To Read Manga Online
#7. Didi Dache
If you are from China or planning to visit China, Didi Dache is the perfect ride-hailing solution. It covers over 300 cities in China and has a massive user base of over 100 million registered users. In addition, the company recently merged its biggest competitor, Kuaidi Dache, to become the biggest ride-hailing service in China.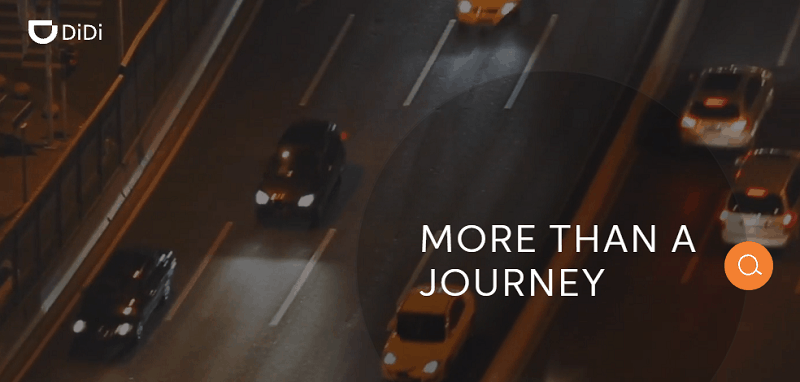 The service has a fleet of over 1.5 million taxi drivers and receives over 4 million ride requests every day. The app is available for Android and iOS and is pretty easy to use. Since Uber is not available in China, Didi Dache is the go-to solution for taxi-hailing in China.
Availability: China (300+ Cities)
Website: Didiglobal.com
#8. Wingz
Unlike others, Wingz only offers services to clients who want to book their rides from or to airports. Currently, it operates in 16 metro areas in the US, and soon, they are planning to expand its services in other areas. Although the concept of Wingz is a bit unique and bizarre, it is one of the best and reliable alternative apps like Uber for people who want affordable rides.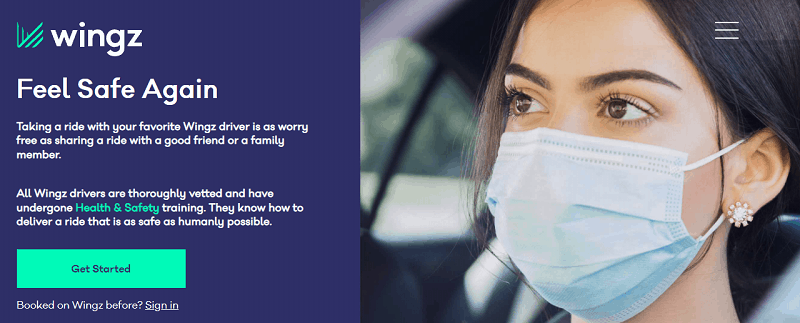 The best thing about Wingz is that the pricing is fixed and much affordable than its competitors. That means you don't have to worry, even if you are looking to book a ride during peak hours. Not only that, but it allows you to pre-book your cab up to two months in advance. This makes it an excellent solution for those who don't want to miss their flights or planning to visit the US.
Availability: United States (30 Cities)
Website: Wingz.me
Read | Best FanFiction Sites (FREE) Read Fanfic Stories Online
#9. LeCab
Since Uber is not available in Paris, LeCab is an excellent solution for people who want to book their ride in this beautiful France's capital city. LeCab is quite popular in Paris, with over 70,000 active users and a continuously growing vehicle fleet. What's more? Well, LeCab is partnered with PrivateFly that lets you book private jets for your tour to Paris.

The app of LeCab is pretty simple and easy to use. Plus, it features multiple cool features such as re-booking your ride in one click, shaking your smartphone to reset the details, and many more. The best thing aboutLeCab is that it features a fixed pricing system, and it guarantees to give you a ride in just seven minutes.
Availability: France (Paris)
Website: Click Me
#10. Cabify
Lastly, we have Cabify on our list. Cabify is available in multiple countries, including Spain, Peru, Chile, Mexico, and Columbia. The best thing about Cabify is its fixed and transparent rate system. That means you don't have to worry about price gauges or other issues.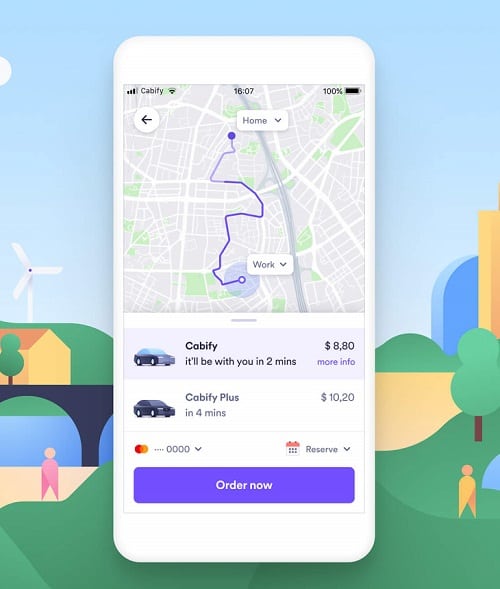 Another great thing about Cabify is that it features a business option to book your cabs in advance. This feature allows you to get invoices, lower fare rates, an account manager, multiple account support options, and many other great features. The smartphone app is also very minimalist and easy to use.
Availability: Chile, Mexico, Peru, Columbia, Spain.
Website: Cabify.com
The bottom line
So, this was a list of the ten best apps like Uber. Uber is a top-rated ride-hailing service across the globe. It offers convenience, especially when you want to reach somewhere quickly and affordably.
But Uber is not the only solution, and there are plenty of good alternative apps available on the internet. I hope this article will have helped you find the best app like Uber for you.
With that said, here I am wrapping up this article. If you have any questions, feel free to shoot them into the comment section below. Our team will try to answer your queries ASAP.