If you were an avid Textsheet.com user and now looking for the best Textsheet alternatives because it is shut down, then you're on the right page. I will share 10 most popular and best alternative sites like Textsheet.com in this article.
Are you fed up with completing assignments now and then? Do you hate making them & want some help? Well, Textsheet was the right place to get it done within minutes. It had all the answers on your fingertips that you needed.
Unfortunately, Textsheet can't be accessed anymore, and there's no hope of it coming back any time soon. Thus, you need an alternative to complete your assignments with ease. This article consists of 10 best Textsheet Alternatives to use in 2023.
What is Textsheet?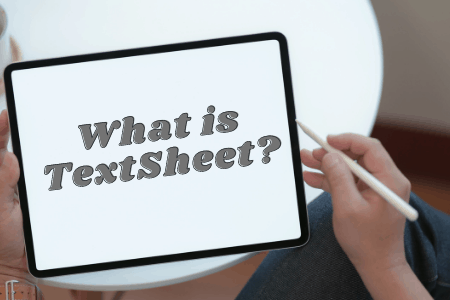 Textsheet.com was the most popular platform amongst university students to complete their assignments & homework. They can get answers to anything from the syllabus of various subjects. Unfortunately, it got shut down.
Why was Textsheet shut down?
Textsheet.com was using Chegg's API to curate results based on a user's search. It was the infringement of Chegg's policies and rights.
Well, Chegg didn't like it much and filed a DMCA complaint against them. After the complaint was registered, Textsheet got shut down, and we don't expect it to return anytime soon.
Don't be sad! You can have one of the best alternatives to Textsheet available in the market.
Here Are 10 Best Textsheet Alternatives: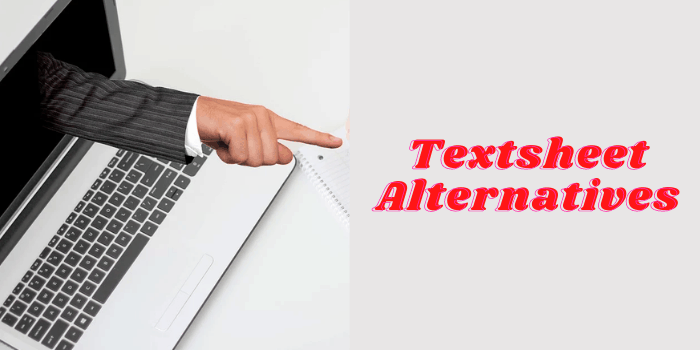 Mentioned below are the 10 best Textsheet alternatives that you should use in 2023. Go through them thoroughly and chooses one that suits you the best!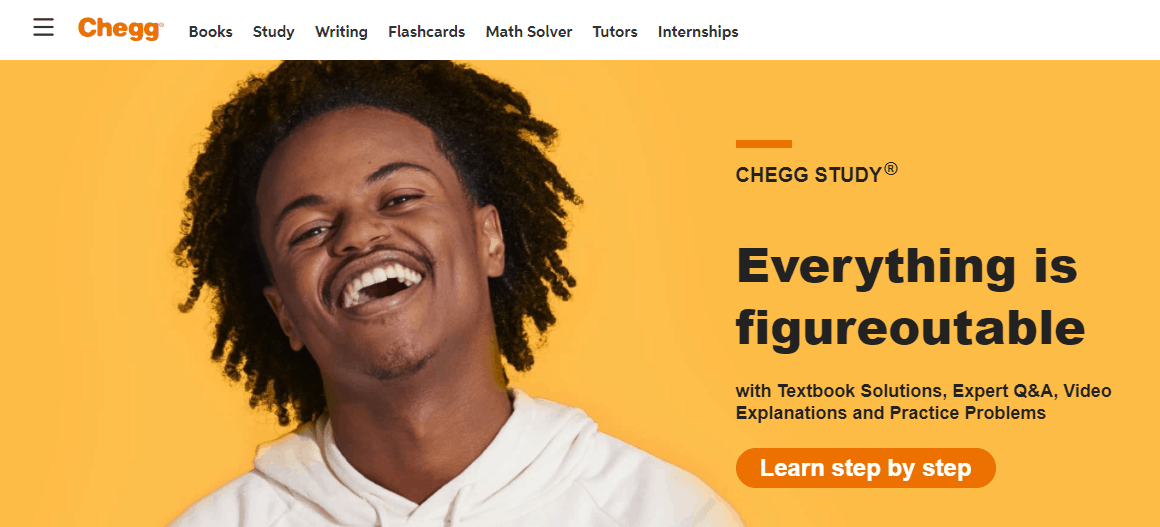 Well, Textsheet was using Chegg's API to curate the best of the results. Therefore, you can find everything that you used to find on Textsheet. It means that there could not be a better alternative for Textsheet but Chegg.
Chegg has a huge library of assignments and homework solutions for both school and college students. Not just that, you get a mathematics calculator for solving complicated math sums, including Algebra, Trigonometry, Calculus, etc. However, you solve only three problems per day with the free plan.
Along with that, Chegg offers a great range of experts to solve problems in various subjects, including chemistry, mathematics, etc. Chegg's only drawback is that you have to purchase the subscription starting at $14 per month. Apart from that, the free plan is good to go for nominal usage.
You may also like to check these best sports streaming sites.

Studylib.net is one of the best Textsheet alternatives you can find on the Internet. Unlike Chegg, Studylib is a free to use platform. A lot of users submit the data for helping you. Thus, Studylib provides you with a platform to connect with people who have the same problems as you.
You can view any content available on the website on a slider. To download the same, you need to upload another document in exchange for it. Thus, Studylib creates a healthy and free to use environment for sharing information efficiently. It also helps them grow their database for no cost at all.
Studylib.net has a great unique feature to help you memorize tough things with ease known as Flashcards. They help you with memorizing certain things in different languages and subjects.

SparkNotes is one of the most popular platforms for getting assignments and homework done. It has guides full of knowledge for English Literature and various subjects. There is hardly any better option for Literature students.
You might find the popular English books boring and sophisticated. However, Sparknotes offers you a detailed explanation for every prose and poetry. You can take advantage of the scene by scene summary for the tricky parts.
Sparknotes has a separate library for Shakespeare's plays. Thus, even if you're not a Literature student, you will love exploring all of Shakespeare's plays in one place.
Along with that, you can prepare for various competitive exams like ACT, SAT, GRE, etc. at ease. Not just that, Sparknotes is completely free to use with the ongoing pandemic across the globe.
Also, check out these best sites like Putlocker.com

Byjus.com is one of the fastest-growing Ed-Tech companies in the world and you can consider it one of the best Textsheet alternatives on this list.
They have a huge library for sharing relatable and interesting information. You can find guides and study materials for all age groups in various subjects.
Byju's offers free video lectures so that you can understand everything in a better and efficient way. The majority of the content available on their website is free to access for everyone. However, you need to get the subscription for complete access to their services.
You can opt for popular competitive exams' preparation, including NEET, IIT-JEE, SAT, GRE, etc. With free live classes and demo question papers, you can learn a lot. Not just that, they have various essays on a wide range of topics giving to help you with daily homework.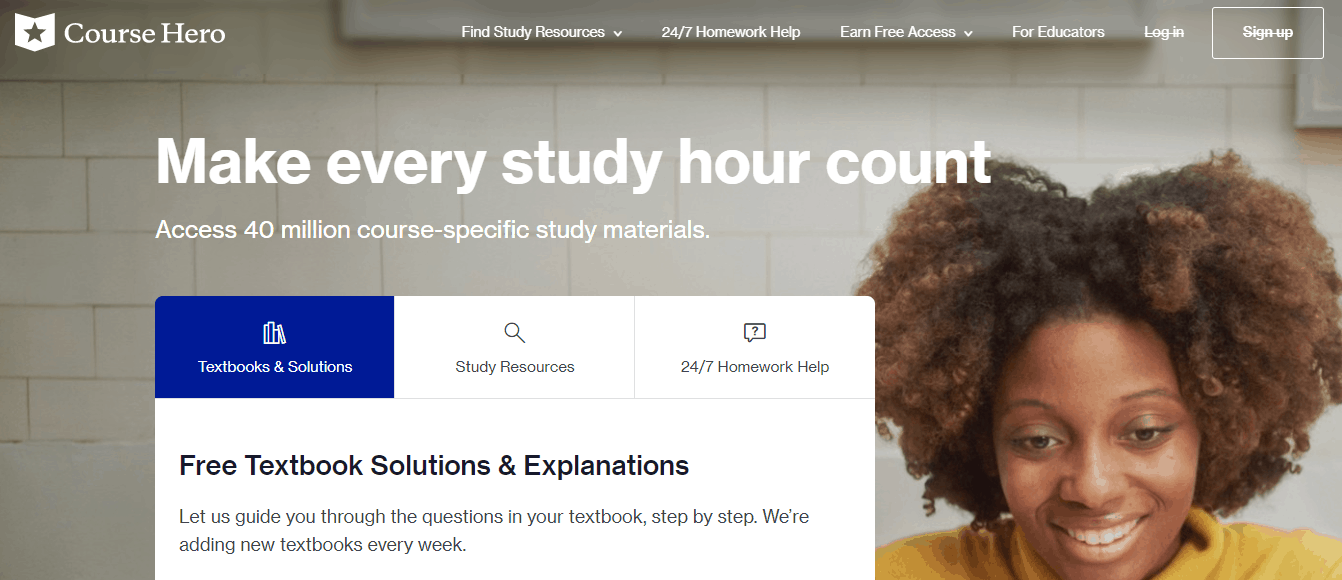 The next Textsheet alternative in our list is Course Hero. With millions of articles and study resources, this is a great option for completing assignments and homework. The website offers you round the clock support for personal tutors.
They will help you out with proper guidance to complete your assignments and homework. Ask them questions whenever you feel like, and they will be happy to answer them.
Course Hero requires you to purchase the subscription to access everything mentioned above. However, you can get them for free as well with a small trick. You need to upload certain valuable documents that may include homework solutions, research papers, etc.
It will help other students coming to the website. In return, you will get access to tutors and other study material for free.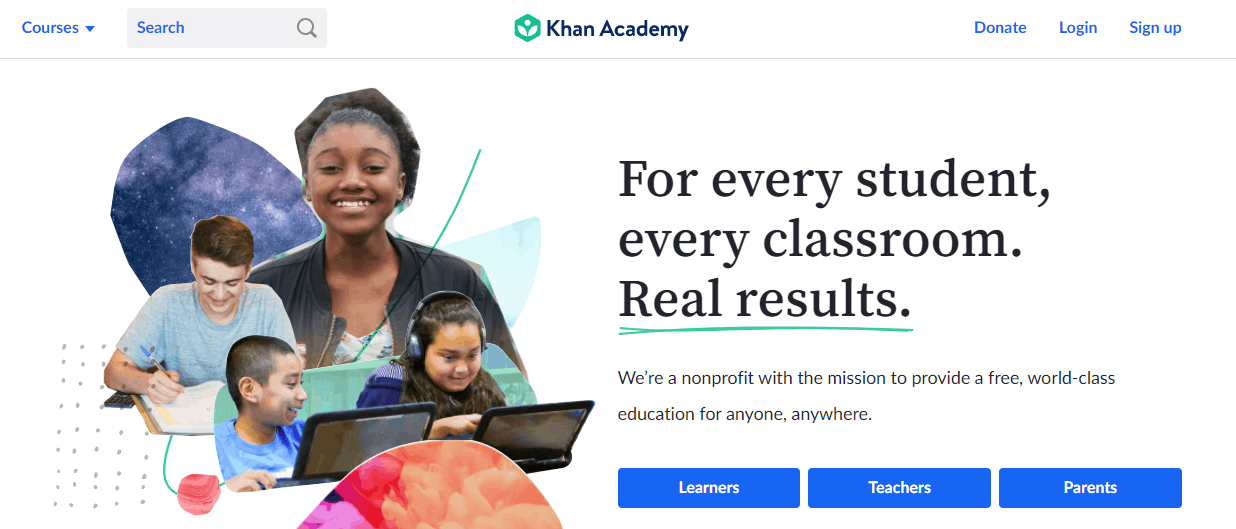 Khan Academy is one of the very few non-profit organizations that provide free Ed Tech support to students worldwide. You don't need to pay for any subscriptions or any special course. Khan Academy thinks that education should be made available for free to everyone.
They rely on voluntary donations for running the website. They have content available to use in both formats, text-based articles, and video-based lectures.
You can choose from a wide range of subjects and topics to learn. To test your preparation for a certain exam, try out their comprehensive exercise. It will help you improve your weak subjects or topics.
You might also like to visit these best websites like Rainierland

Slader is one of the best platforms to access the textbook's answers. They have a huge library of books with complete questions and answers. You need to enter the ISBN code for the book and voila! You will be all ready to get the answers to your questions for homework.
The ISBN will display the exact required results. However, if you want to find an answer to a certain question, type the question. Not just that, you get access to a database of advanced mathematics, social science, and various foreign languages.
Therefore, you get a complete learning package from Slader. Although it is free to use, the platform you need to pay $1.5 per month to get expert verified answers.

Quizlet is another excellent platform as an alternative to Textsheet. It offers you with detailed articles, study guides, classes, and whatnot.
You get various sets of Flashcards to prepare for various examinations. You can get objective questions for various topics for your practice.
You can also access complete study guides for various subjects. However, you need to pay a certain amount for them. The price depends entirely on the author of the guide. You can request for joining classes for free on certain topics.
You might also like to visit these best Manga sites.

No Doubts, PaperHelp works as the best alternative when compared to Textsheet. However, it has its advantages.
If you are looking for research papers from students across the globe, there is no better platform than PaperHelp. As the name suggests, you can get the best possible help in writing research papers.
PaperHelp is designed explicitly for P.hD students. You can enter the topic and your requirement. The website will help you find the best of the research papers. However, you need to pay a little amount for this help in the paper.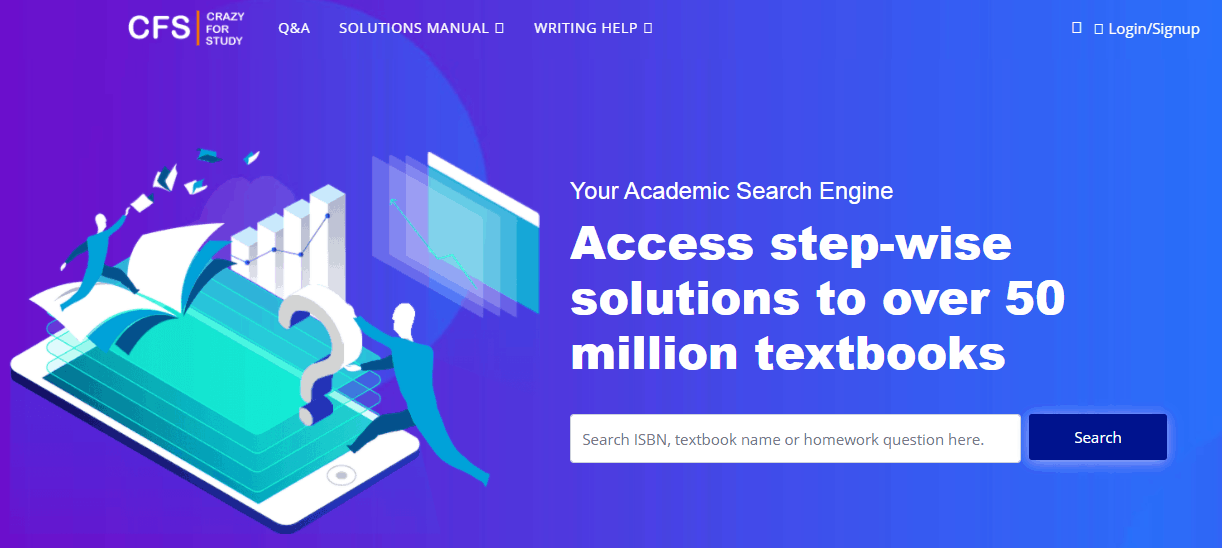 Carzyforstudy is another great platform to get your assignments done without Textsheet. This is a relatively new platform.
However, they have a huge library of more than 50 million books in different languages to help you out. You can also access a lot of course material if you are crazy for study!
Along with that, you can take online practice tests for various subjects. This includes advanced and basic mathematics, science, etc. Being new, they are offering various promotional offers to attract students. Thus, you have a good clear shot at it!
Final Verdict
Do you miss getting help in homework and assignments from Textsheet? Well, after going through the 10 best alternatives to the Textsheet mentioned above, you need not worry.
Choose the one that suits your requirements the best, and you will be good to go!
What is your favorite Ed Tech website for helping in various homework and assignments?
Did you like these TextSheet alternatives? I hope you will like this list for sure.
Do let us know in the comment box below! For more updates, keep following CartelPress.com