Best Free Mac Cleaners to Optimize Mac – I've been a Mac guy most of my life, and I love the performance it delivers compared to any other Windows machine. However, recently, I noticed a weird thing – a significant drop in my Mac's performance.
Initially, I thought it might be because of my unstable internet connection, but things started getting worse and worse. That's when I realized that even though macOS is quite well-optimized for performance, I need to clean it from time to time to ensure I receive stable and top-notch performance.
Thankfully, there are plenty of free Mac cleaners that can help you optimize your Mac machine to maintain its performance, but out of thousands of options, which one should you go with?
Read- 11 Best ePub Readers (Free) for Mac
To help you make the right choice, here we have curated a list of the best free Mac cleaners you can use to optimize your Mac in 2023.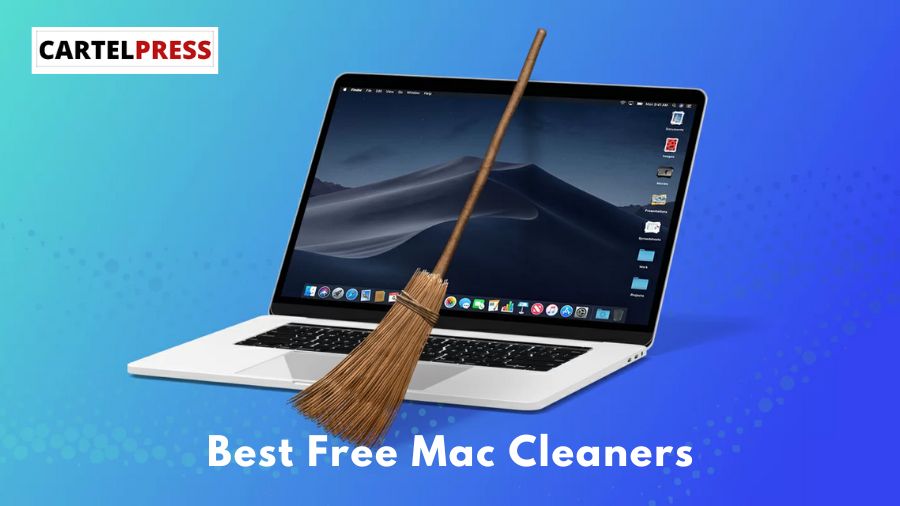 So, without any further ado, let's get started –
Best Free Mac Cleaners to Optimize Mac
Before proceeding further, let me clarify that most of the tools mentioned in this list are premium tools. However, on the good side, most of these tools offer a free trial or a free version with restricted access to features.
You can use those versions of the tool as, most of the time, those free versions of the tools would be more than sufficient to clean your Mac computer.
#1. MacPaw CleanMyMac X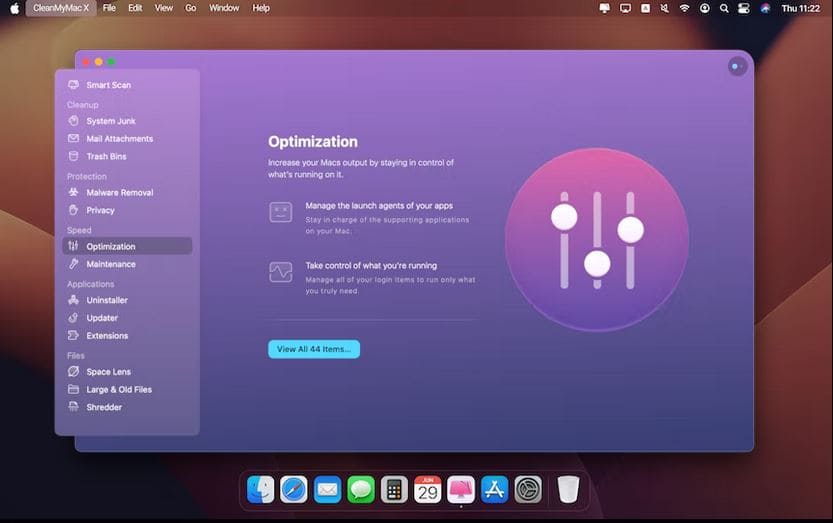 The very first Mac cleaner on our list is CleanMyMac X by MacPaw. CleanMyMac X isn't just a Mac cleaning software but a package of multiple tools that can help you clean your Mac device, delete unnecessary junk files and residues, remove malware, uninstall unused applications, and more.
In addition to that, this software provides you with detailed real-time information about your CPU health and load, RAM and CPU utilization, hardware temperature, battery health, and more.
This tool is priced at $34.95 for a year of subscription, but it also offers a free version. If you don't want to keep it installed or just want to test the tool, you can opt for this free version. Besides that, if you opt for the premium subscription, you will be able to transfer your license to a new Mac device.
URL – CleanMyMac X by MacPaw
#2. MacCleaner Pro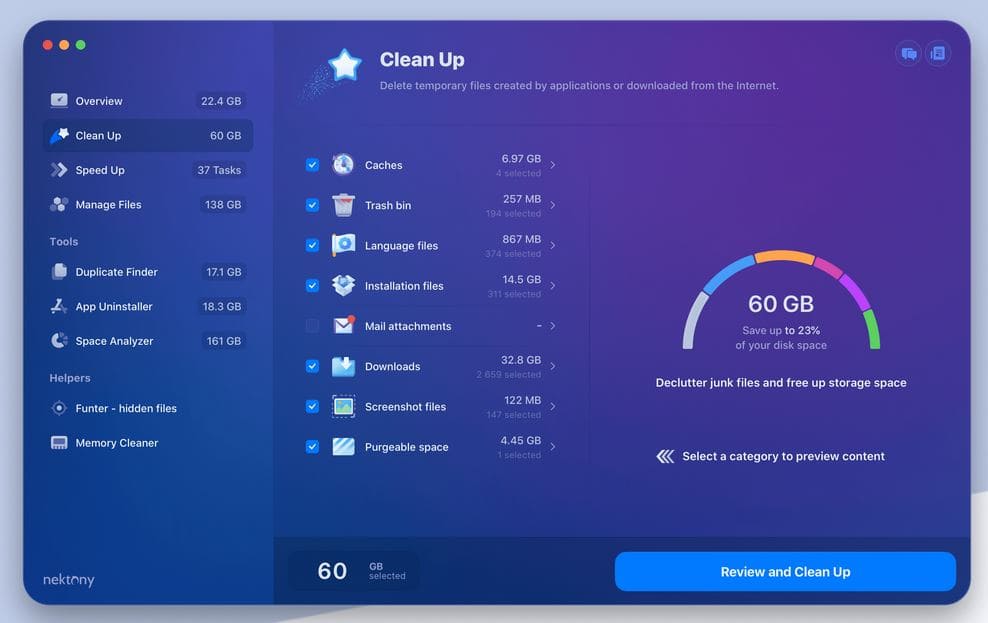 MacCleaner Pro is an amazing suite that consists of six different applications designed to clean up and optimize Mac for top-notch performance. This tool allows you to run a deep scan on your Mac to identify duplicate and junk files and let you delete them in one click.
In addition to that, it also gives you the ability to merge similar types of folders and can help you uninstall apps with all residue files. The toolkit also includes Memory Cleaner, which basically helps you clear inactive memories to deliver better performance.
The premium version of the tool costs around $44.95 for one year of subscription, and it gives you a license for two Macs. However, the free version of the tool provides you with restricted access to this Mac cleaner's features.
URL – MacCleaner Pro
#3. MacKeeper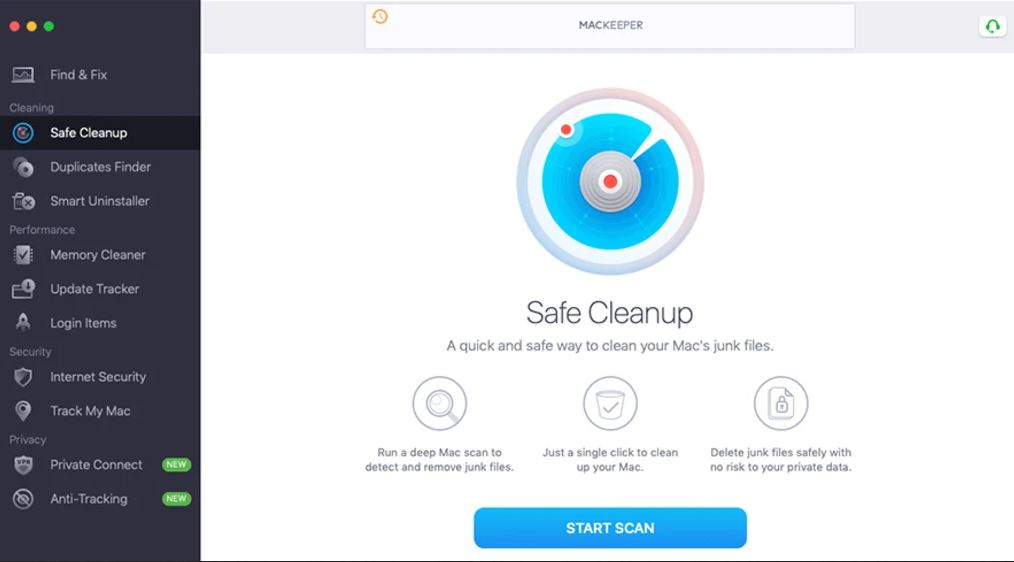 Developed and distributed by Clario Tech Limited, MacKeeper is undoubtedly one of the best free Mac cleaners. This software offers a combination of junk cleaning tools, adware and virus cleaners, security utility tools, and adware remover. The availability of all these tools in one bundle makes it a perfect value-for-money tool.
The junk file cleaner of tool runs a deep scan on the storage drive of your Mac and cleans all of the junk and temporary files in one click. Besides that, it comes with a built-in anti-virus program that protects your Mac from real-time threats. This anti-virus program also helps you clean adware, malware, and other viruses.
All privacy-focused folks will enjoy its premium built-in VPN. The tool is available in both free and premium versions, allowing you to choose what sort of services you would like to have. The free version of the tool is good enough, but I wouldn't recommend the free version amongst other Mac cleaners from this list.
URL – MacKeeper
#4. Disk Drill by Clever Files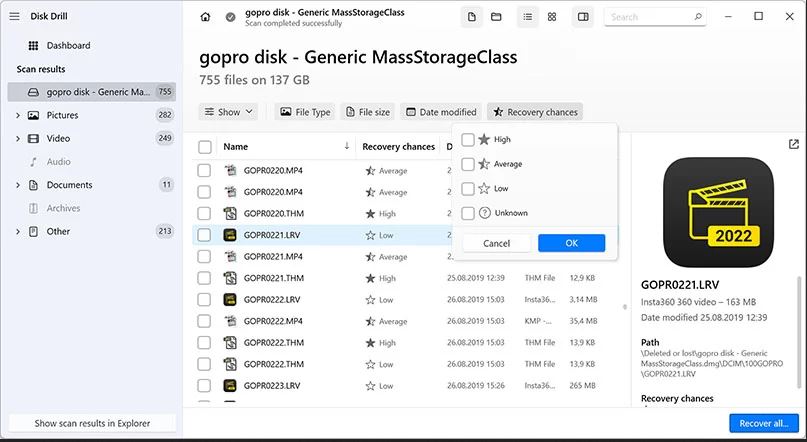 Next, we have Disk Drill on our list. Unlike other Mac cleaners on this list, Disk Drill primarily focuses on data recovery. However, that doesn't mean Disk Drill by Clever Files isn't a good choice when it comes to Mac cleaners.
The data recovery functionality actually helps the tool dig deeper into the storage and visualize the files that are consuming space without being used. Therefore, it can be a great tool for deleting non-essential files, junk files, app residues, duplicate files, and more.
The latest version of the tool, Disk Drill 5, offers a very intuitive and easy-to-use user interface. It is a premium tool, but its free version is more than sufficient for people who want to clean their Mac.
URL – Disk Drill
#5. Daisy Disk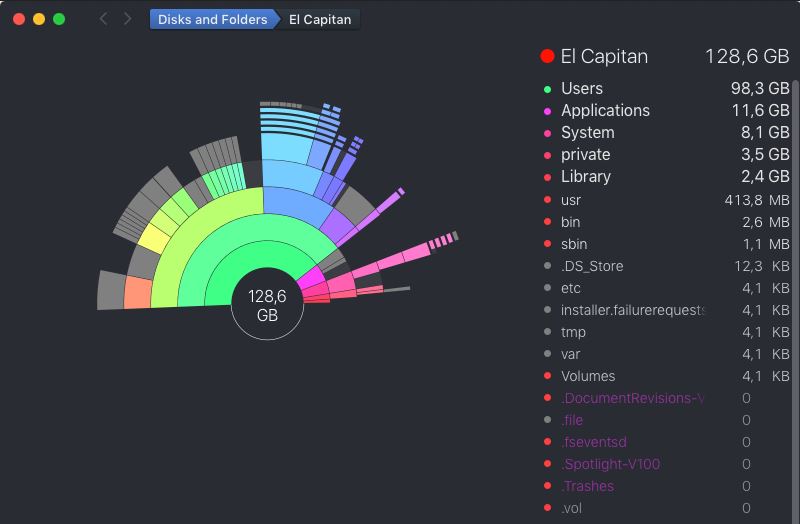 Daisy Disk is a file management tool that lets you run quick scans on storage for large files. Once identified, you can decide what you want to do with those files.
Daisy Disk scans your storage and sorts files in various categories, such as large files, downloads, music, videos, and more. It presents all this information in a colorful graphical, and interactive UI. This GUI makes it very easy to understand what files are taking most of your storage.
You can opt for its premium lifetime version, which costs $9.99. It offers a free trial version as well, but the free version only lets you see how the app works and comes with the disabled delete option.
URL – Daisy Disk
#6. CCleaner for Mac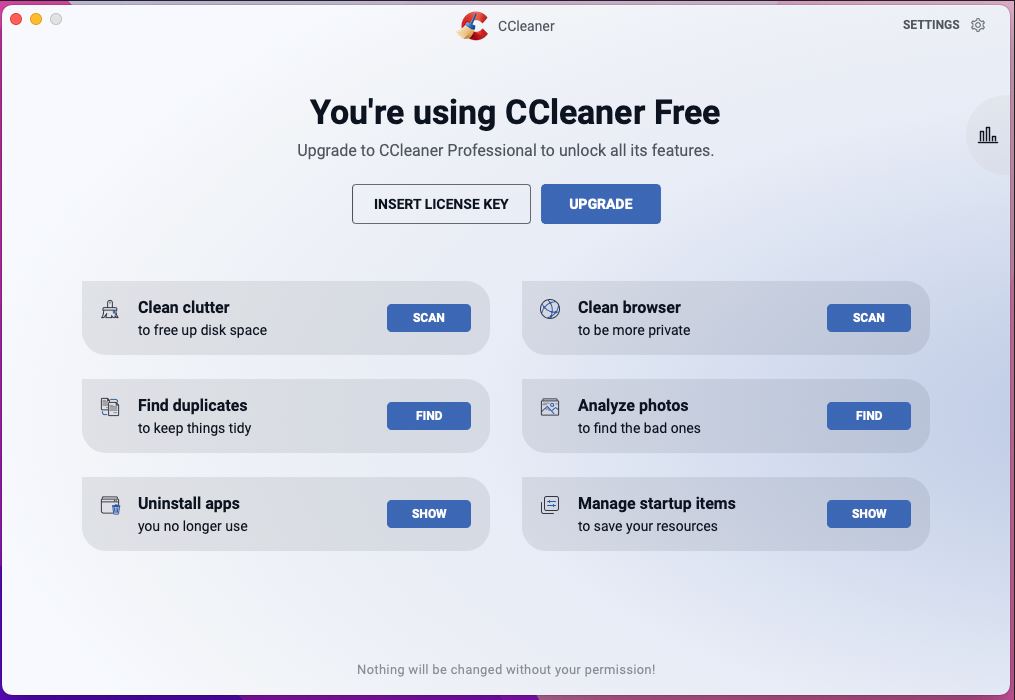 CCleaner is one of the most popular PC cleaning tools for Windows, but very few people are aware that it also has a Mac version. This tool was originally released in 2004 by Piriform, and it helps to fix minor bugs and dropped performances, identify and declutter storage, delete sensitive and potentially harmful files, and more.
The best thing about CCleaner is that it is highly customizable, and you can configure this tool to do what you want. For example, you can ask it to find large documents that are consuming your drive storage or run a deep clean to delete junk and temporary files.
Like any other tool on this list, CCleaner offers a premium version at just $29.95 for a year of subscription, along with a free version with restricted access. The free version of the tool can help you declutter, uninstall bloatware, and delete duplicate files.
URL – CCleaner for Mac
#7. Parallels Toolbox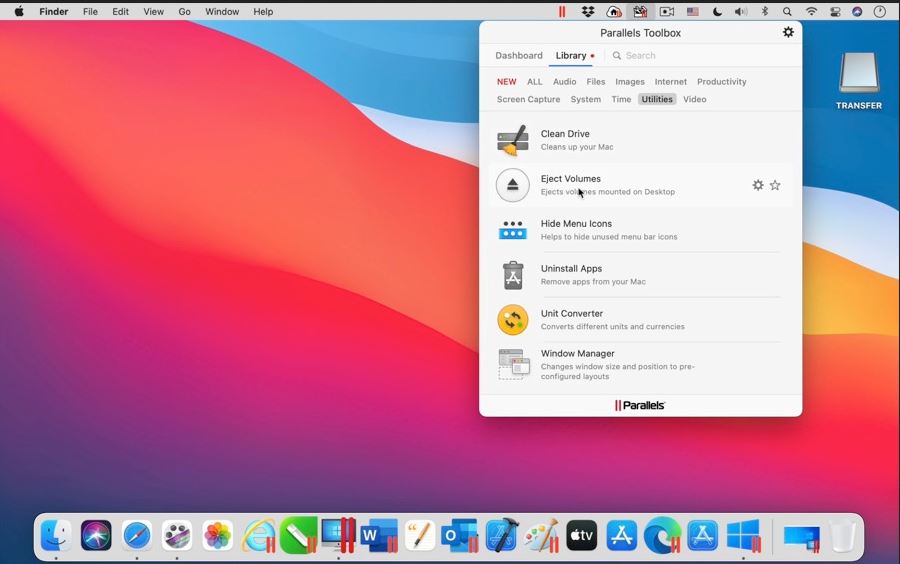 Lastly, we have Parallels Toolbox on our list of free Mac cleaners. It is a multi-use utility toolkit that offers various tools that can help you download videos, record audio, image resize, hide desktop files, find and delete duplicate files, free memory, and more.
Talking about Mac cleaning abilities, this toolkit offers a bunch of tools to help you clean your storage drive by deleting duplicate, junk, temporary, and residue files, uninstalling non-essential apps and bloatware, and freeing memory.
Parallels Toolbox is premium software that costs $19.99 for a year of subscription. Sadly, there is no free version of this tool, but they do offer a 7-day trial that you can use to test their services. The best thing is that the free Trial doesn't restrict you from accessing any of the premium features.
URL – Parallels Toolbox
The bottom line
There you have it – a detailed article covering a list of the best free Mac cleaners to optimize your Mac performance.
No matter how optimized macOS is, you will have to declutter and clean it from time to time to receive the best performance. You can do it all by yourself, but that will take time and effort.
Thankfully, there are so many great free Mac cleaners that can assist you in optimizing your Mac. We tried to cover the best ones above in this list.
With that said, here I am wrapping up this article. If you have any questions or suggestions, feel free to shoot them in the comment section below. Our team will try to respond ASAP.