Most of us (including me) created an account on Snapchat to click pics using its unique filters. However, now there are many alternative camera applications available that offer the same filters. So, now if you want to delete your Snapchat account and looking for a quick way to do so, you're on the right page. Here, in this article, I will share a quick step-by-step guide on how to delete Snapchat account quickly. So, scroll down this page and delete your Snapchat account in just two minutes.
What is Snapchat?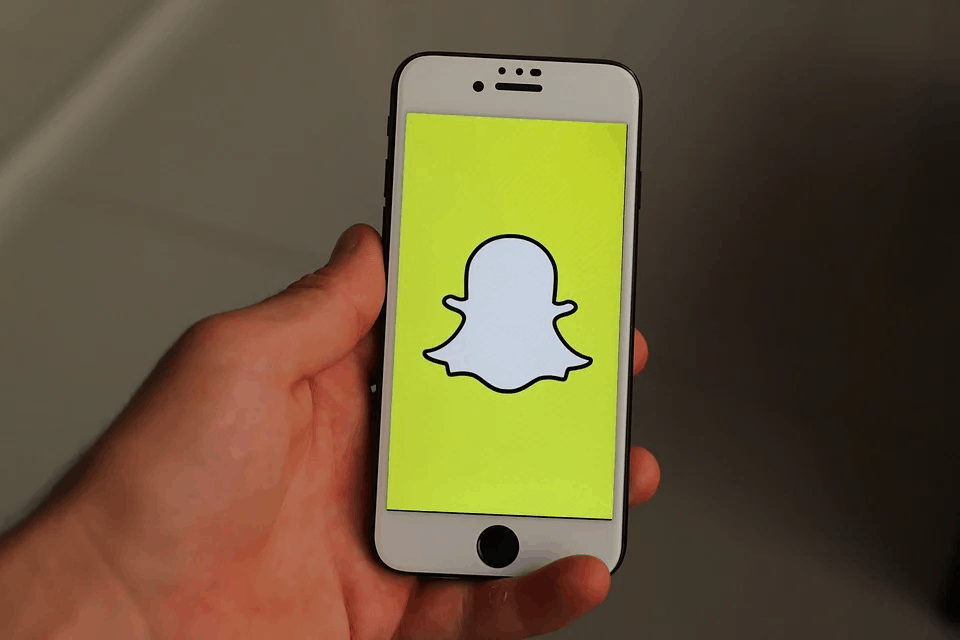 If you are a teenager or an adult in your 20s, you have undoubtedly heard of Snapchat and probably used it.
Snapchat is one of those fantastic social media applications that rose to fame for how fun it was. The app has several filters on it and fun lenses and filter games to keep users hooked for hours.
However, the app may even need to be deleted from your phone, and the account may be required a delete. Several reasons may work and contribute towards having to delete your Snapchat account permanently.
You might also like to check out these best Textsheet alternative sites.
How does Snapchat work?
Snapchat is, in general, a social media application that does not hold on to anything permanently. Your pictures can be put up as status, and they disappear after 24 hours; your conversations don't last forever either.
The amazingly cute sticker packs and customizable Bitmojis make the experience all the more appealing. But there are shortcomings of having a Snapchat account, the biggest of which will be an addiction.
The urge to carry on streaks, keep on checking one story after another, keep watching videos gets strong. Once you get into the habit of using Snapchat all the time, it gets tough to revert.
How To Delete Snapchat Account?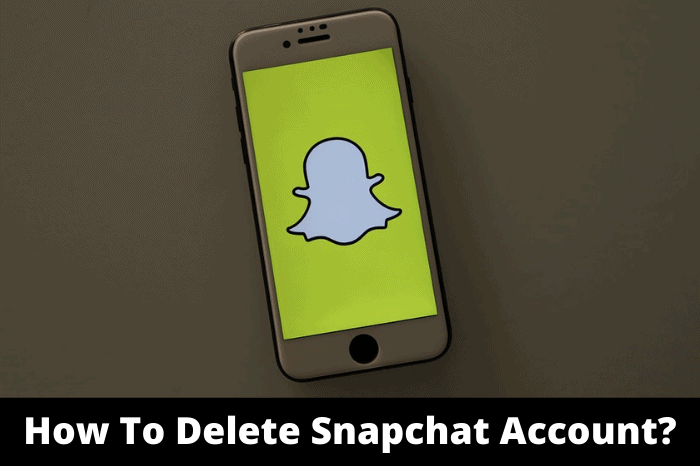 Snapchat was primarily subjected to fame because of its filters; however, Snapchat is not alone in it anymore. Now, there are many filter apps like Snapchat are available that include the same filters, such as Facebook and Instagram. The 24-hour status feature, too, has been added to these apps. So, if these features are why you used Snapchat, you can choose not to anymore.
You can freely delete the Snapchat account and move on from that app if you so wish now. Today, we will take a look at how to delete the Snapchat account quickly.
Here is a step-by-step guide on how to delete the Snapchat account in two minutes in 2023:
Step-1:
You have to first get on to the search engine of your choice with your device. Now, type out "Snapchat.com" in the search bar and press go. Once the results come in, select the official website of Snapchat and open it. You will be directed to the homepage of the Snapchat website.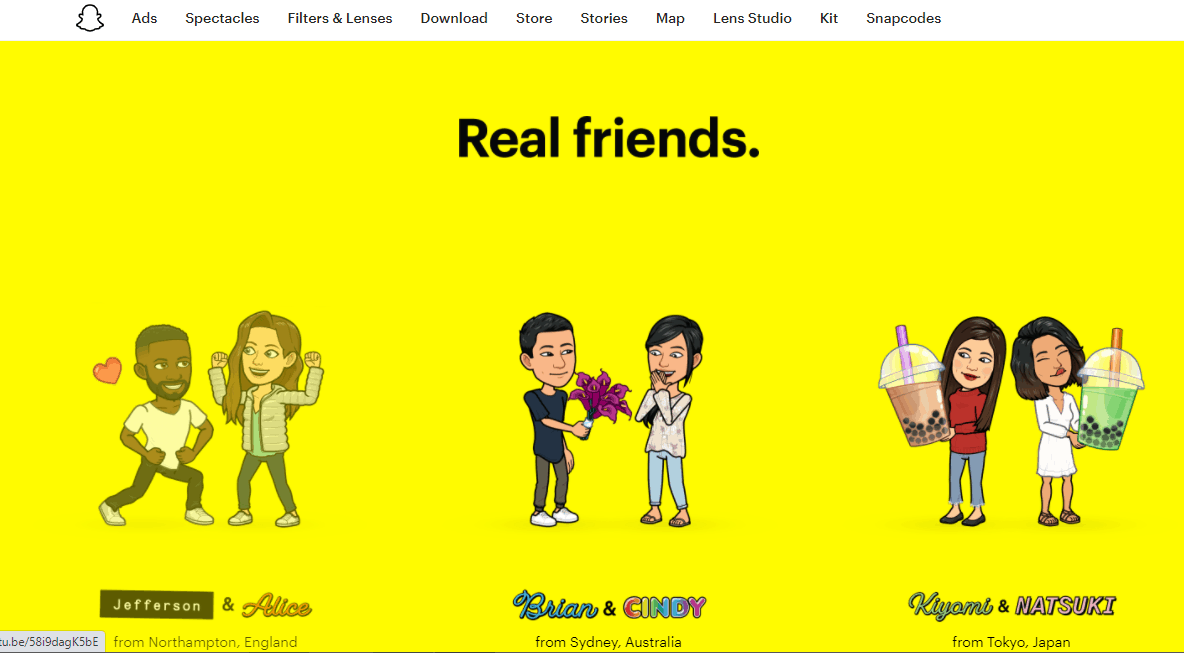 Step-2:
Now that you are on Snapchat's official website's homepage scroll to the page's bottom. You should be able to see an option called "Support" out there; click on it.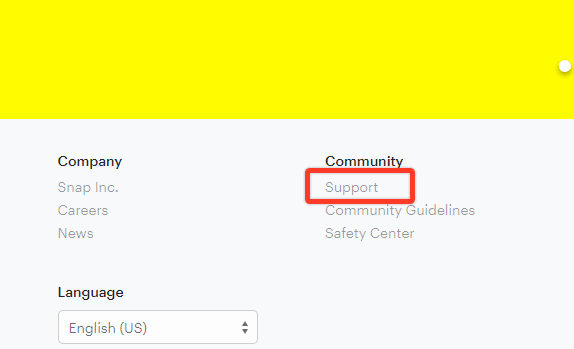 Step-3:
Now, Once that link opens, click on the "My Account & Security" option and after that, you should see an "Account Information" option and click on it.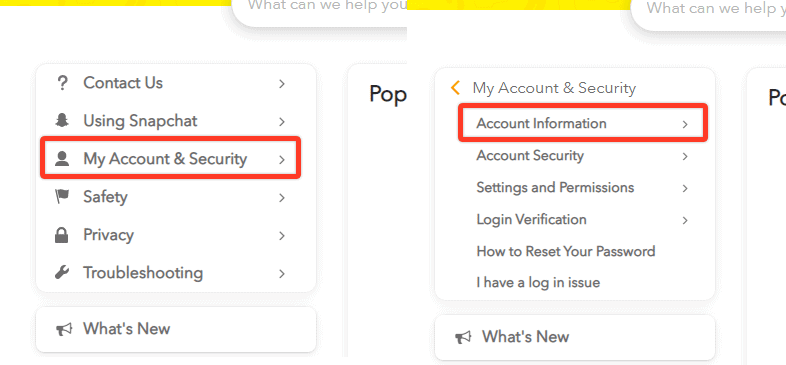 Step-4:
The next option you need to look out for is "Delete My Account" lastly, click on that option. You can also directly use this link: https://accounts.snapchat.com/accounts/delete_account.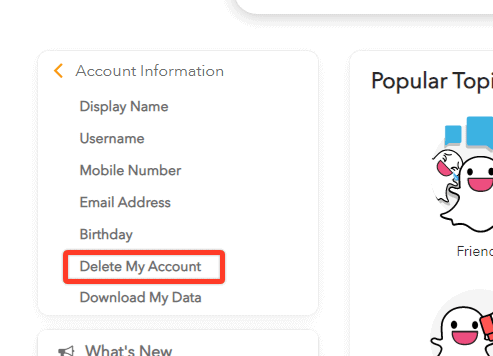 Step-5:
You will now have to put in your account I'd to log in from the website. Be careful and adequately put in your username, email id, or phone number you created the account. You have to add the password in the text box now, be mindful and add the password you made. Keep in mind the capital letters, special characters, and numbers that you have added too. Forgetting password will create unnecessary and extra trouble.
Step-6:
Enter the security number or one-time password (OTP) that you received on your linked number. The OTP is useful as it confirms Snapchat. It is you who is signing in, not anyone else to a robot. Finish the process by clicking "Submit," which will direct you to the website back again.
Step-7:
You will be taken to the "Delete Account" segment yet again. You will have to sign in with your username, email, or phone number yet again. Additionally, make sure you add your password correctly this time, and finally, click Continue.
You do not have to do anything more after this; your account will be deactivated for 30 days. Your friends or Snapchat buddies will not be able to find or see your account.
After 30 days, your Snapchat account will be deleted permanently. If you revoke the account in the 30-day time span, it will again be activated, and none of your data will be lost.
You may also like to check out these best games like Skyrim and these manga sites.
The bottom line
Social media usually comes in as a medium of relaxation and entertainment for us. We ideally resort to social media to check on our peers and how their lives have been. We upload our life updates as well for our friends to see and interact with. However, social media should never control our lives, especially not when you have better things at hand.
Snapchat is a unique and fun app, but it simultaneously takes a lot of time out of your day. If you feel like the social media platform is harming your productivity or affecting your mental health, you have to decide for yourself. Detaching yourself from a social media platform as appealing as Snapchat can be difficult, but if that is what you need, so be it.
We hope this article helps you, and you take the first step towards your life with more time and productivity. Till then, be mindful of yourself and remember that social media portrays what others want you to see. Do not let someone's perfect life impact you! Keep visiting Cartel Press for more interesting reads.