Ticket resale sites provide a marketplace for users to buy and sell tickets online for their favorite concerts. If you have managed to get tickets to any popular event such as a concert, sport match, or any art show but due to some reasons, you cannot make it to the event. In that case, if you are thinking about what you will do with those tickets, then you have landed on the right page.
11 Best Ticket Resale Sites (Widely Used) in 2023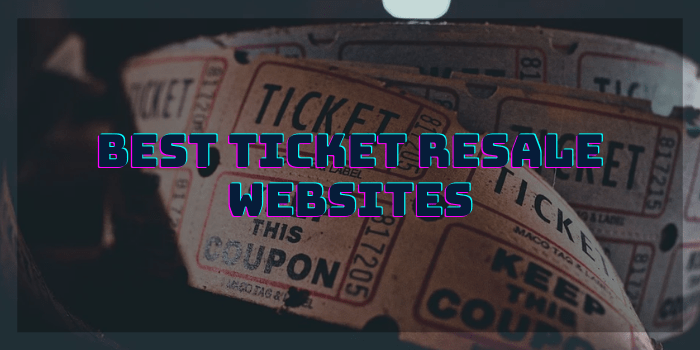 Here I will share the list of the 11 best ticket resale sites with you where you can sell those tickets very easily. These tickets reselling websites that I have mentioned in this list are the best in the market and offer a much reliable and trusted service. So, without any further ado, let's get started.
StubHub is one of the biggest ticket reselling sites on the internet. It is an American ticket exchanging platform that came into existence in early 2000. StubHub operates in 40 different countries worldwide and claims to have tickets available for more than 10 million events that include live sports, comedy shows, music concerts, and theaters.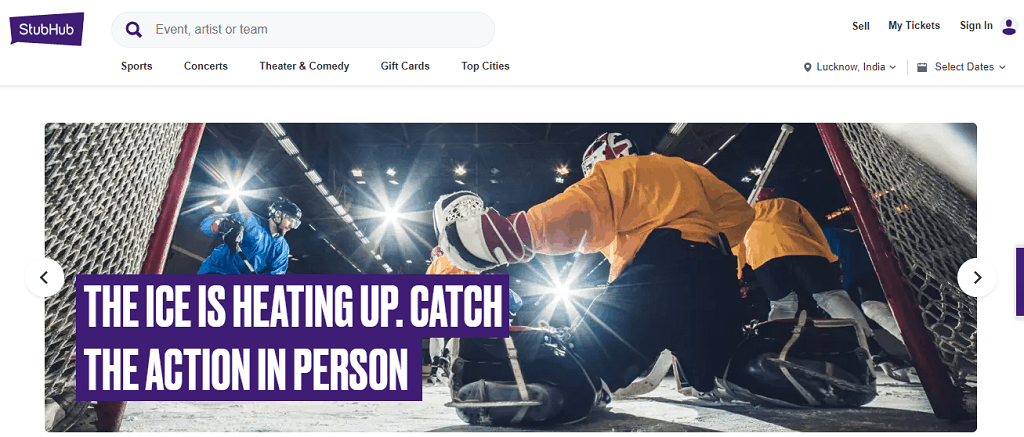 This platform covers both international and national events from all major countries, and therefore, StubHub is my go-to option to buy or sell tickets for such events. Besides, users can also use this platform to purchase tickets to many small local shows, gigs, and venues.
The buyer will have to pay an additional fee of around 28%, while the seller has to pay 10% out of the actual price of the ticket. The best thing for buyers is that the tickets on this platform never get sold out, but there is a catch: StubHub has zero return policy. That means, if you bought a ticket from StubHub, there is no way you can return it.
Read | 36 Best Manga Sites (FREE) To Read Manga Online
Born back in 1976, TicketMaster is another famous American ticket exchanging and distribution platform. However, the digital platform became more prevalent when TicketMaster and Live Nation merged and created Live Nation Entertainment.

Even though you can find tickets for a wide range of events on the platform, the most prominent categories contain sports, music concerts, arts and theater, and family shows. The best thing is that you can find tickets at a much lower price on TicketMaster than any other platform.
The service fee on TicketMaster is also meager than other platforms. It boils down to less than 20% of the value of the ticket, which is comparatively much lesser than other ticket resale sites. On top of that, users can ask for a refund within three days of the purchase. However, there is a catch: the refund option is only available for regular tickets, not for the VIP ones.
SeatGeek is a great ticket resale site that was founded in 2009. SeatGeek allows users to deal on tickets to a wide range of shows and events. Some of the most popular event categories on SeatGeek are sports, music, horse racing, theater plays, and WWE shows. In addition to that, they feature a good collection of local shows, and users can filter them out as per their cities.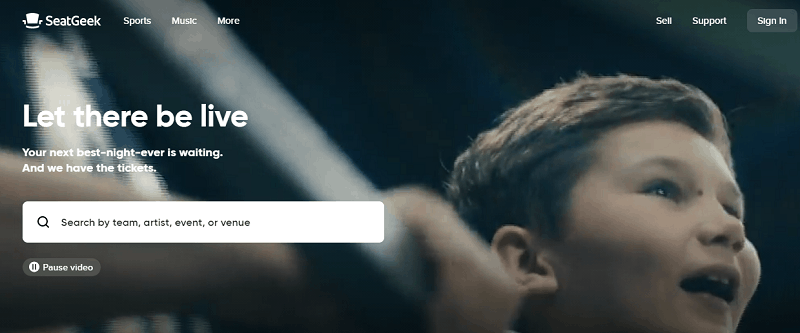 Tickets can only get delivered electronically, but if you want them to get printed, you can print them on your own. However, they offer a very intuitive smartphone app that comes in very handy when it comes to managing and carrying your tickets. The app is feature-rich, lightweight, and very easy to use.
The only major shortcoming of the platform is that the prices here are slightly on the steeper side. That is because the website demands a whopping 20% fee from the sellers. Due to that, sellers list their tickets at a reasonably higher price. Obviously, there are so many significant advantages of using SeatGeek, but it should be your last option if pricing is your concern.
Read | 10 Best NFL Streaming Sites – Free & Legal Websites
Even though eBay is not primarily a ticket reselling website, users can still use it to trade tickets at a much reasonable price. The best thing about the platform is that it is reasonably much cheaper than other alternatives on the market. The seller fee on eBay is just 10% of the ticket price, which is much cheaper than other popular ticket resale websites.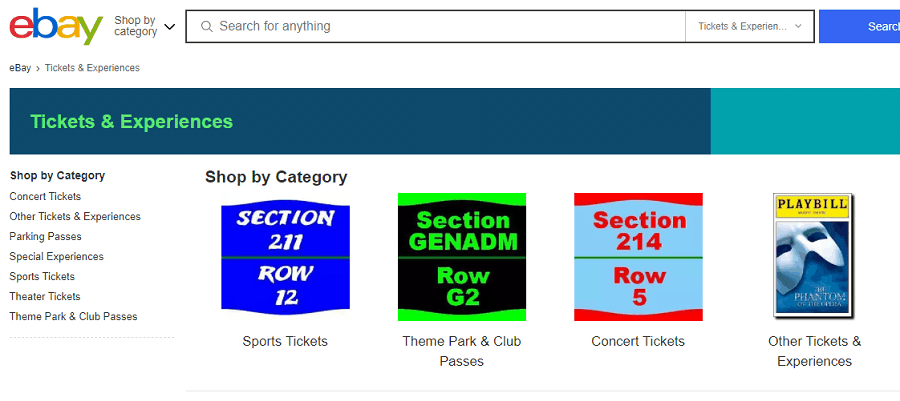 Considering that buyers don't have to pay any fee, eBay becomes an excellent choice for people who want to get cheaper tickets for upcoming shows and events. But the only problem is that you have to look for tickets on eBay at least a few days before the show. It is because eBay is not primarily a ticket reselling website, and since tickets are cheaper most of the time, they get sold out very quickly.
Even though most tickets on eBay can be obtained immediately by making a payment, some tickets can only be won by bidding in the auction. Therefore, it is always the best idea to buy tickets a few days prior to the event to avoid complications.
TicketTransfer is an excellent and one of the best ticket reselling sites. This ticket resale platform is only available for Indian users, and therefore, if you're not from India, TicketTransfer is not an option for you. But if you are from India, then TicketTransfer could be a worthy choice for you to buy or sell tickets at a reasonable price.

The best thing about the platform is that it is entirely free. Neither buyer nor seller has to pay a single penny as the commission fee. This is one of the reasons why I highly suggest users try this platform. You can buy or sell tickets from a wide range of categories on TicketMaster. Unlike others, it supports bus and train tickets as well, along with movie shows, sports, and other events.
The only drawback of the platform is that it is not that much popular yet. It boasts comparatively fewer users than any other ticket reselling network on the internet. But since it is also relatively newer in the industry, it is worth considering.
Read | 10 Best Sports Streaming Sites (FREE Live Streaming)
TicketNetwork is another very underrated ticket resale website. This platform is best for buying concert tickets, but you will get plenty of opportunities to buy tickets for plays, theaters, conferences, and sports events as well.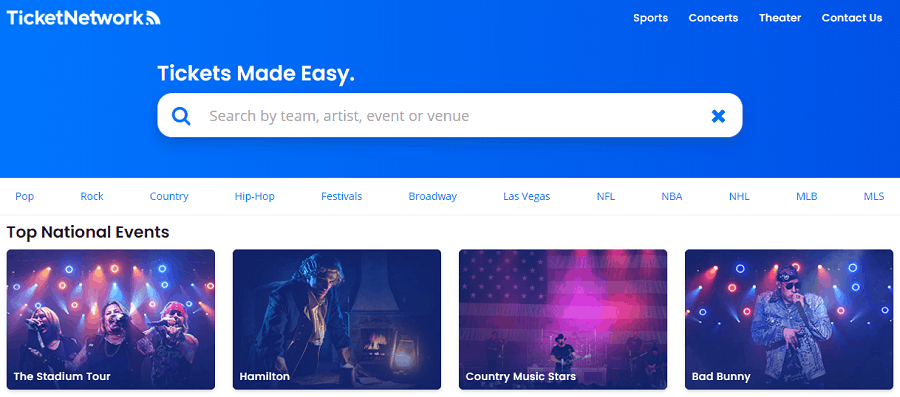 It is not only a fan-to-fan ticket reselling platform; instead, this platform sells tickets available from various ways, including concerts, events, sponsors, venues, and companies. However, once the tickets available from all these sources get sold out, the only option that remains for you is buying tickets by using the fan-to-fan method.
Since it is a ticket resale marketplace, fan-to-fan ticket pricing would be a bit costlier than the actual value. Also, the tickets will be delivered electronically, and the seller will have to pay a fixed 20% fee of the ticket price. One more thing to note is that this platform only allows US citizens to sell tickets on the platform.
Founded in 2001, VividSeats is a leading ticket resale marketplace in North America. It has partnered with some of the biggest names in the industry, such as ESPN, Rolling Stone, Los Angeles Clippers, and others. These are basically the ticketing partners of VividSeats.

VividSeats also provides a ticket reselling option that very few people are aware of. Also, listing tickets for resale purposes is entirely free, and sellers can change the pricing and quantity of their tickets at any given time. However, sellers have to pay a 10% of commission fee on the total sale price.
This platform offers so many perks to its regular users. For example, if you buy seven tickets from the platform within a year, you will be eligible to get the eighth one for free. Also, if you go for the second time to the concert of the same artist, then you will get an additional 5 percent discount. So, whether you are a seller or a buyer, VividSeats can be a good ticket resale site for you.
Read | Grammarly Free Trial (11 Legit Ways) Premium FREE Trial
TickPick is a relatively small ticket vendor, but it has some promising features that make it a good ticket resale website. In fact, their last year's statistical data shows that the company has grown tremendously within a year. The platform has literally doubled its user base within just a year, and the numbers are continuously increasing.

The best thing about TickPick is its commission fee. Unlike most other platforms, it doesn't charge a single penny from buyers, but the sellers have to pay a 10% cut on the ticket sale price.
Also, the website has a straightforward yet eye-pleasing user interface. The website is straightforward to use, but I highly recommend you to use its mobile app. That is because the mobile app of TickPick is very lightweight and more user-friendly than the website. Also, the mobile app enables accessibility on the go.
TicketCity is another older giant on our list, and it has completed 30 years in the industry. TicketCity offers tickets to more than 100,000 events, including sports, concerts, theaters, and other local shows. The platform only operates in the US region, and they have served over a million customers throughout their tenure.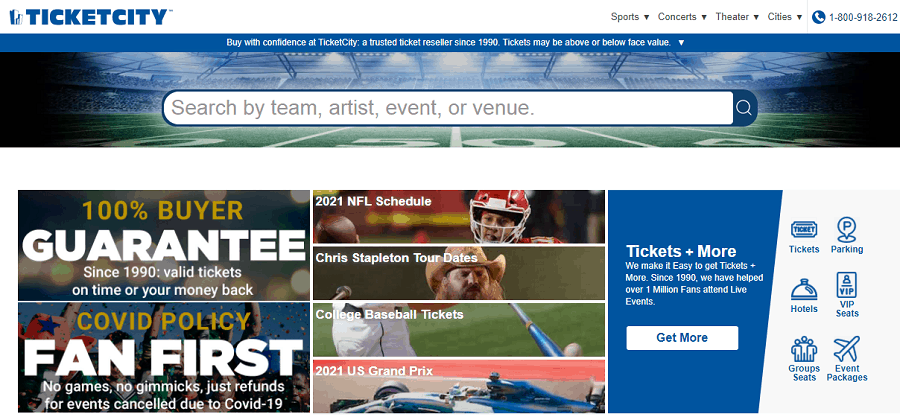 Even though TicketCity is not as popular as others, it is indeed a reliable platform to find tickets at a much reasonable price. On top of that, it is one of the few ticket resale platforms that offer a money-back guarantee.
The website has a very simple and user-friendly interface. It is very easy to use for both buyers and sellers. There is also a mobile app, but that is only available for iOS users. Tickets can be found in both electronic or physical forms.
The following ticket resale site on our list is Craigslist. It is not primarily a ticket-selling platform. Instead, it is an online community where anybody can add listings for a wide range of services and products. The best thing is that it is entirely free and it has a specific section for tickets.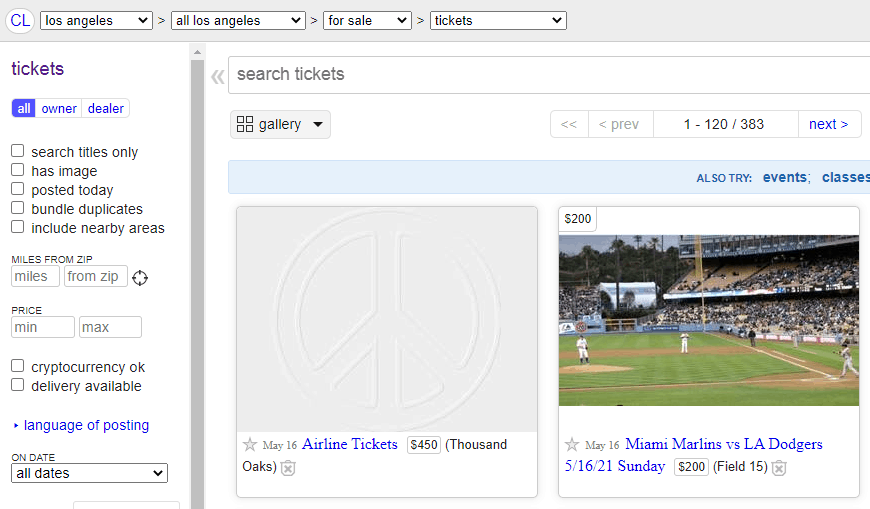 The best thing about Craigslist is that it is a very active community of users, and if the tickets that you have is of a popular event, then they will get sold out very quickly. Also, since you don't have to pay any seller fee, you can reduce that cost from the ticket price and make some good profit.
However, the one thing that you should know about Craigslist is that it is an unmoderated marketplace. There are many fake profiles that add counterfeit listings, and if you are looking to buy tickets to your favorite show, you will have to make sure that you are dealing with a genuine person.
Read | GBWhatsapp Apk Download Latest Version 8.86 (Anti-Ban)
Last but not least, we have Razorgator Tickets on our list. It is another service around for almost a decade now and somehow managed to survive in the industry due to reasonable pricing, ease of use, and comprehensive collection of tickets to various events.

Razorgator Tickets primarily focuses on concerts and sports events, but you can find plenty of other ticket options to choose from. On top of that, regular users can save up to an additional 15% on their purchases. Another main thing to notice is that the pricing at Razorgator Tickets is also very reasonable than its competitors.
Sellers can join the platform and put their tickets on fixed pricing or for bidding. They can change the pricing at any given time. However, sellers have to bear a 10% service fee of the sale price. Overall, due to great deals and coupon codes, this platform can be a good ticket resale site for you if you are a buyer.
The Bottom Line
So, this was the list of the 11 best ticket resale sites. Finding the right ticket resale site can be tricky, but with the help of this article, you can quickly determine which one will suit your needs.
However, if you are still confused, I suggest going with TicketMaster or StubHub if you are a seller. If you want a free ticket resale site, then Craigslist can be a good option too.
With that said, here I am wrapping up the article. I hope it helped you to choose the right ticket resale site for you. If you have any doubt, then you can shoot them in the comment section below. Our team will try to respond to your query ASAP.