Do you have questions such as whether you should use BlueStacks, or is BlueStacks safe? If yes, then you have landed on the right page.
In today's article, I will talk about the safety and legitimacy of the BlueStacks application, and here I will answer all the common questions that may have popped inside your head about this Android emulator. In addition, I will speak about every single thing that may help you make up your mind about whether you should use it or not. Plus, I will share my honest opinion about this application.
So, without any further ado, let's get started-
What is BlueStacks?
BlueStacks is one of the topmost best Android emulators on the internet. It boasts a highly active community of over 500+ million worldwide users. Although it is a freemium app, you will never lack any essential feature even if you opt for the free version.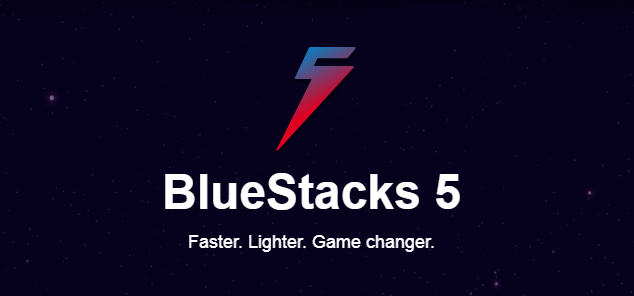 BlueStacks was initially introduced to the market as an Android emulator exclusively designed for mobile gaming on a PC, but its robust Android Debug Bridge (ADB) and integration with Android studio made it quite popular among Android developers.
However, since BlueStacks primarily focuses on gamers, it offers many game-ready features that include mouse+keyboard tailor controls, multi-instance, eco mode, etc. Plus, it can run popular Android games such as PUBG Mobile, COD, Asphalt, Modern Combat, and others in high-quality graphics.
BlueStacks can also be used to install apps that you use on a day-to-day basis, such as WhatsApp, Facebook, and others. Further, it comes with the Google Play store installed by default so that you can download any app of your choice directly from the app store.
System Requirements to install
BlueStacks is not as resource-consuming Android emulator as other Android Virtual Devices, but still, if you want to run BlueStacks on your computer without lags, you need to have a good machine.
The minimum system requirements to run BlueStacks on a PC, according to BlueStacks, are:
RAM – 4 GB

Storage – 5 GB

CPU – Intel Core 2 Duo E8400

GPU – Intel HD Family graphics card

Operating System – Windows 7
These are the minimum system requirements to run BlueStacks, but as I said, if you want a lag-free experience of using BlueStacks, you must need a good machine. BlueStacks consumes way more resources than regular software because it creates a virtual machine inside your computer. So, your PC will be running two different OS at the same time.
Therefore, the recommended system requirements to run BlueStacks are as mentioned below:
RAM – 8 GB or more

Storage – 5 GB

CPU – Intel Core 2 Quad Q8200 or above

GPU – Nvidia GeForce GTX 560 or above

Operating System – Windows 10
Is BlueStacks safe or a security threat?
Yes, BlueStacks is a 100% safe and trustworthy application, and it doesn't contain any security threat. However, many people suspect that BlueStacks isn't safe because many antiviruses, including McAfee and Avast, flag the .msi package file of BlueStacks as a malicious piece of software. Plus, there were some issues in the earlier released version of BlueStacks.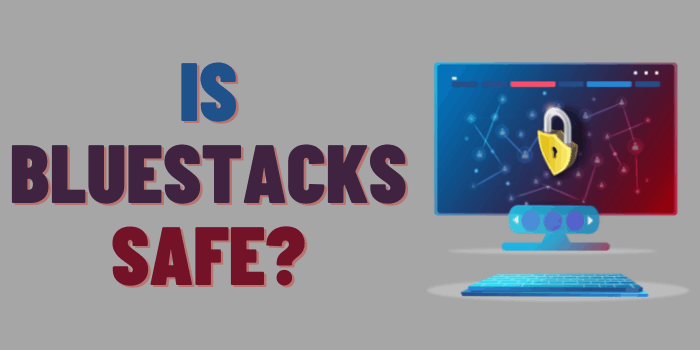 But most of these reports turned out to be falsely positive, and some of the ones that can really cause some damage to your security or privacy were discovered before 2019. There is no such security flaw in the currently released version of BlueStacks.
That said, there are some reports that say that BlueStacks mess around with your UAC policy, aka User Account Control policy, but that is not a severe security threat at all, and that is not a reason not to use this popular Android emulator.
Overall, BlueStacks 5 is the safest released version of BlueStacks and is far more secure than any of its predecessors.
Read | Grammarly for Word Download – How To Use And Install It?
Does Bluestacks contain malware?
All thanks to the antiviruses that directly flag any .msi package file as a security threat, it has become a ubiquitous question in the industry. It is ridiculous even to think that one of the most popular Android emulators with over 500+ million downloads would contain viruses and malware.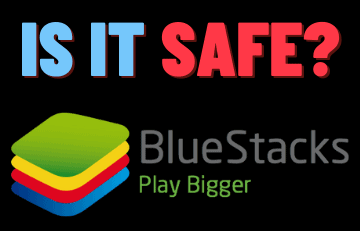 In the past, BlueStacks had some security loopholes, but most of them are now fixed by their team, and most importantly, none of them were related to viruses or malware. Any big software can have some bugs that might be threatening, and even one of the biggest tech firms, Microsoft, isn't untouched by it. This is the reason Microsoft released time-to-time updates that contain security patches and bug fixes.
So, no, BlueStacks doesn't contain any malware or viruses.
Is BlueStacks Legit?
BlueStacks is a legit American company that was founded back in 2011 in San Francisco, California. The platform is trusted by over 500 million users across the globe. Not only that, but some of the world's leading game developers have partnered with BlueStacks to promote their games and apps.
BlueStacks have their headquarters in Campbell, California, and they have their offices situated in 9 global locations. With all this data, it is evident that BlueStacks is not a scam company, and it is legitimately legit.
Does BlueStacks slow down my PC?
Like any other piece of software, BlueStacks also consumes your system's resources, and since it creates Android OS virtualization, it stands on resource-heavy software. So, yeah, if you own a PC or a laptop with inadequate resources, then BlueStacks will surely slow down your PC a bit, especially when you multitask.
However, if your PC boasts recommended system requirements, you don't have to worry about it. Further, you can disable Auto-startup of BlueStacks from the Task Manager and avoid multitasking when BlueStacks is running.
The good news is that BlueStacks is promoting its latest release, BlueStacks 5, by claiming that it consumes up to 50% fewer resources than any of its previous builds. So, it is a great choice to update your BlueStacks to eliminate your PC's chances of slowing down.
Read | 36 Best Manga Sites (FREE) To Read Manga Online
Is it legal?
Bluestacks is undoubtedly legal because OS virtualization is not an illegal technique, and BlueStacks is entirely based on that. BlueStacks virtualizes Android OS on your computer, and therefore, it is 100% legal to use BlueStacks almost everywhere in this world. 
Is Bluestacks Chinese?
Nope. BlueStacks System, INC. is a company that is legally registered in America. It is even headquartered in Campbell, California. Thus, there are no links between BlueStacks and China or Chinese authorities.
How to download Bluestacks?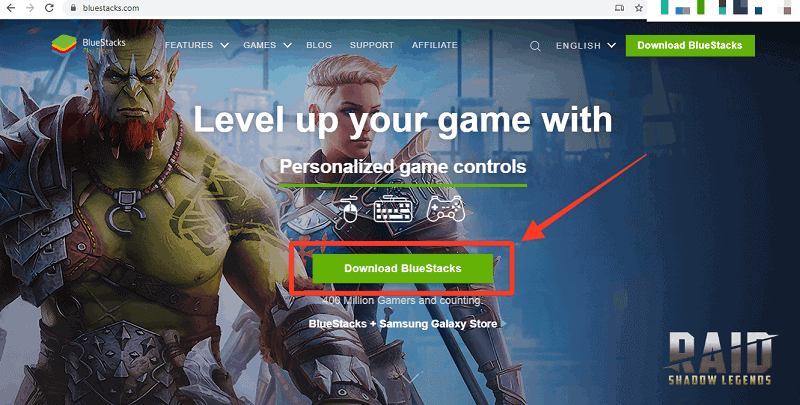 The method to download BlueStacks is pretty simple.
All you have to do is follow these simple steps:
First of all, go to 

www.bluestacks.com

.

On the homepage, you will see the Download BlueStacks 5 button. Click on it.

It will start downloading the BlueStacks installer.

Once you have that downloaded, run it to process it further.

It will ask you to authorize the installation and accept EULA. Once you do that, it will start downloading and installing BlueStacks on your computer.
That's it. This is how you can download and install BlueStacks on your computer.
Verdict: Is BlueStacks safe?
Yes, BlueStacks is a completely safe, legal, and secure android emulator. It is an unbeatable king of Android emulators. It has been downloaded over 500 million times which is insane. However, people still had some concerns about it, and therefore, I decided to answer them.
To end this article, I want to state clearly that, yeah, BlueStacks 5 is 100% safe and secure to use. BlueStacks has a good reputation in the industry, and there is no conceal evidence that could prove that BlueStacks can be a privacy or security threat to anybody.
With that said, here I am wrapping up the article. If you have any questions about the app or this article, feel free to shoot them in the comment section below. Our team will try to respond to your queries ASAP.